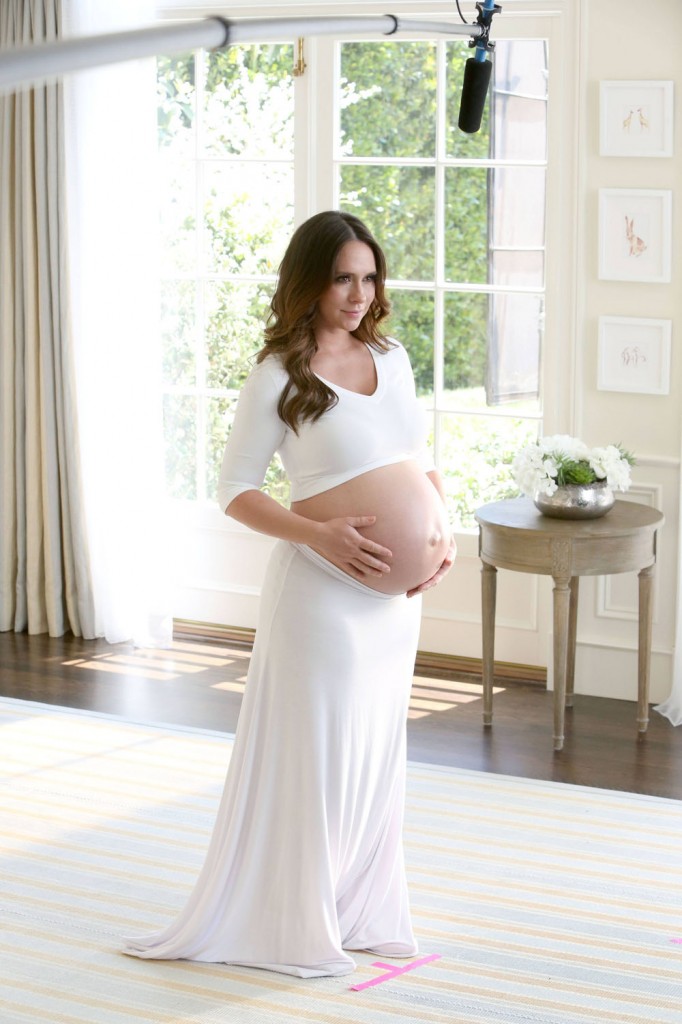 Jennifer Love Hewitt, 36, and her husband of two years, Brian Hallisay, also 36, just welcomed their second baby. The couple had a son whom they named Atticus James. Atticus joins his sister, Autumn James, 18 months. That's cute that they used James as the second name for both of their children, I've never heard of a family doing that before.
The last time we covered Hewitt, she spoke to People Magazine as part of her new promotional duties for Palmer's stretch mark cream. She said that she and her Hallisay chose not to learn the sex of their second baby ahead of time, which drove their family and friends "crazy". Hallisay had the strong feeling that he was having another girl, as he's close to his sister and mother, but was said to be "prepared either way". This new baby's gender must have been a pleasant surprise.
As for the name, I like it and wonder if it was picked out ahead of time. It's a rare combination of a unique name that isn't stigmatizing at all. Atticus is of course the father and civil rights lawyer in To Kill a Mockingbird. It's listed as a boy's name but I think it could also work for a girl. Kaiser disagrees and says it's a "straight up boy's name." (I've never met anyone named Atticus, but she has.) The name is rising in popularity and will only become more common now. Casey Affleck has a son named Atticus and Mary-Louise Parker used Atticus as her son William's middle name.
Despite the fact that Hewitt used to be so open about her private life that she would use the press to troll for dates and pressure boyfriends to propose, she's never shown a photo of her daughter Autumn's face. Hewitt hasn't held the baby up for the paparazzi, nor has she opted to post any hand or foot photos of her daughter to social media. So we're unlikely to see a photo of the new baby, which is Hewitt's choice and is somewhat admirable to me considering she's never made a point of it. (I know I say this every time I cover her lately, but the press hasn't picked up on it yet and I'm hoping they will.) I'm glad that Hewitt let us know the baby's name, though. Congratulations to Hewitt and Hallisay on their new arrival!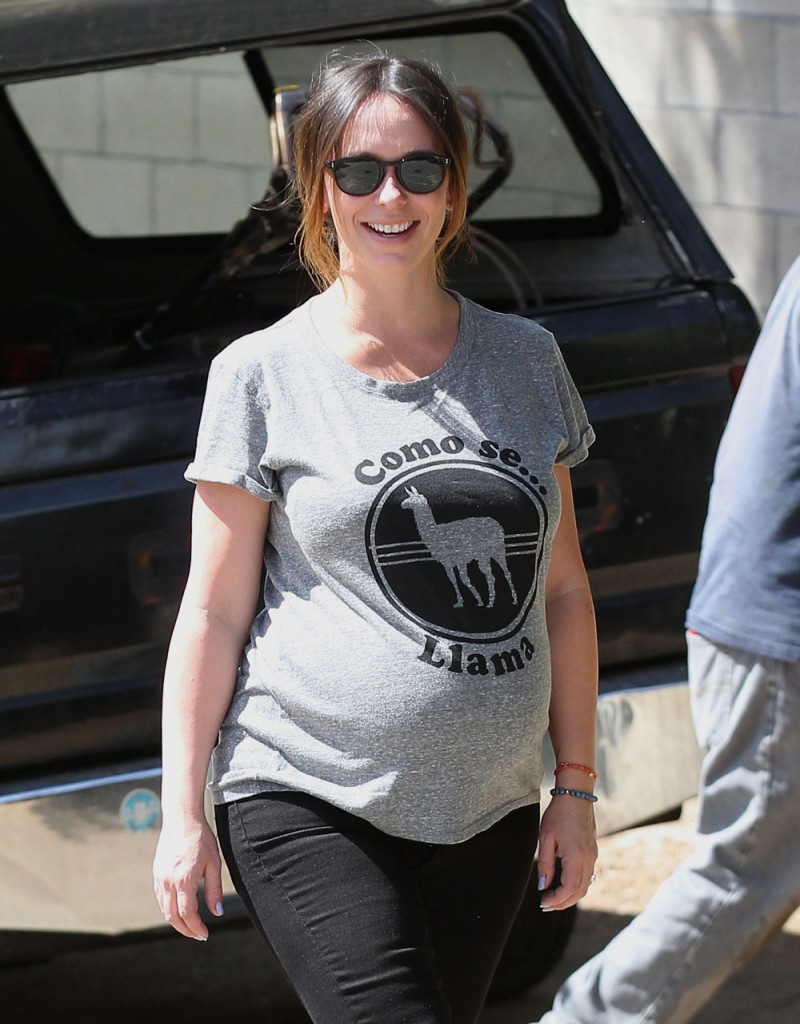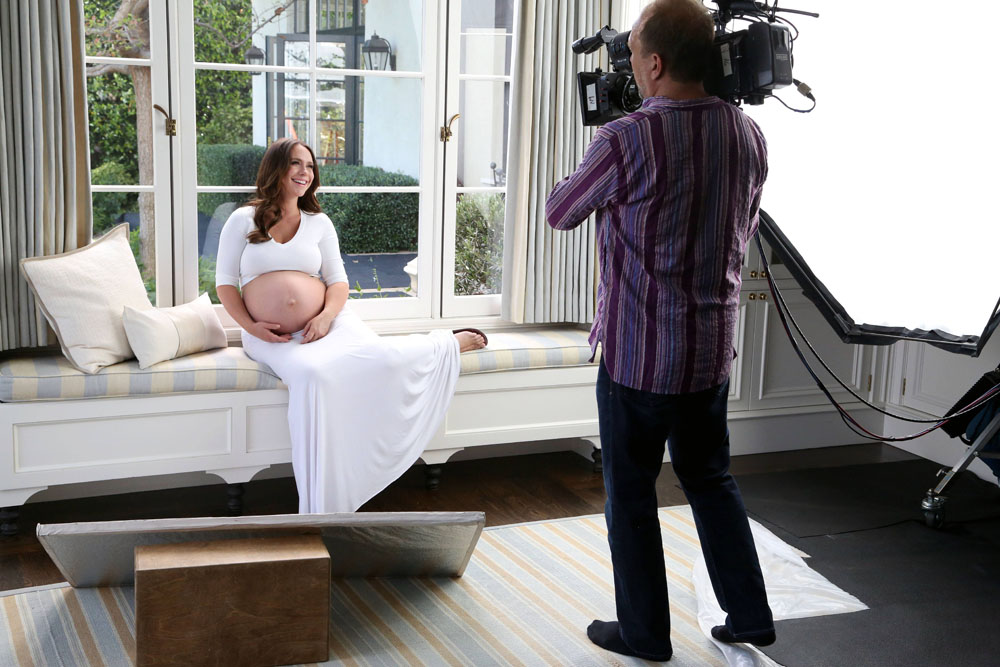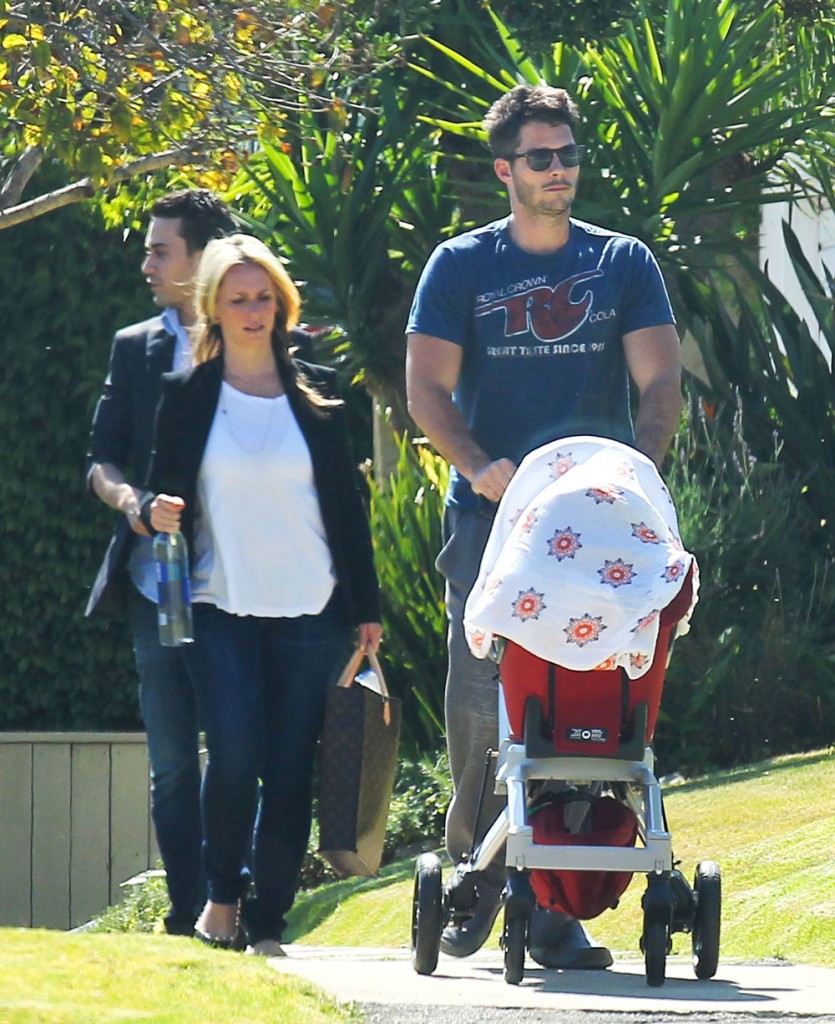 Photo credit: FameFlynet, Palmer's and American Baby