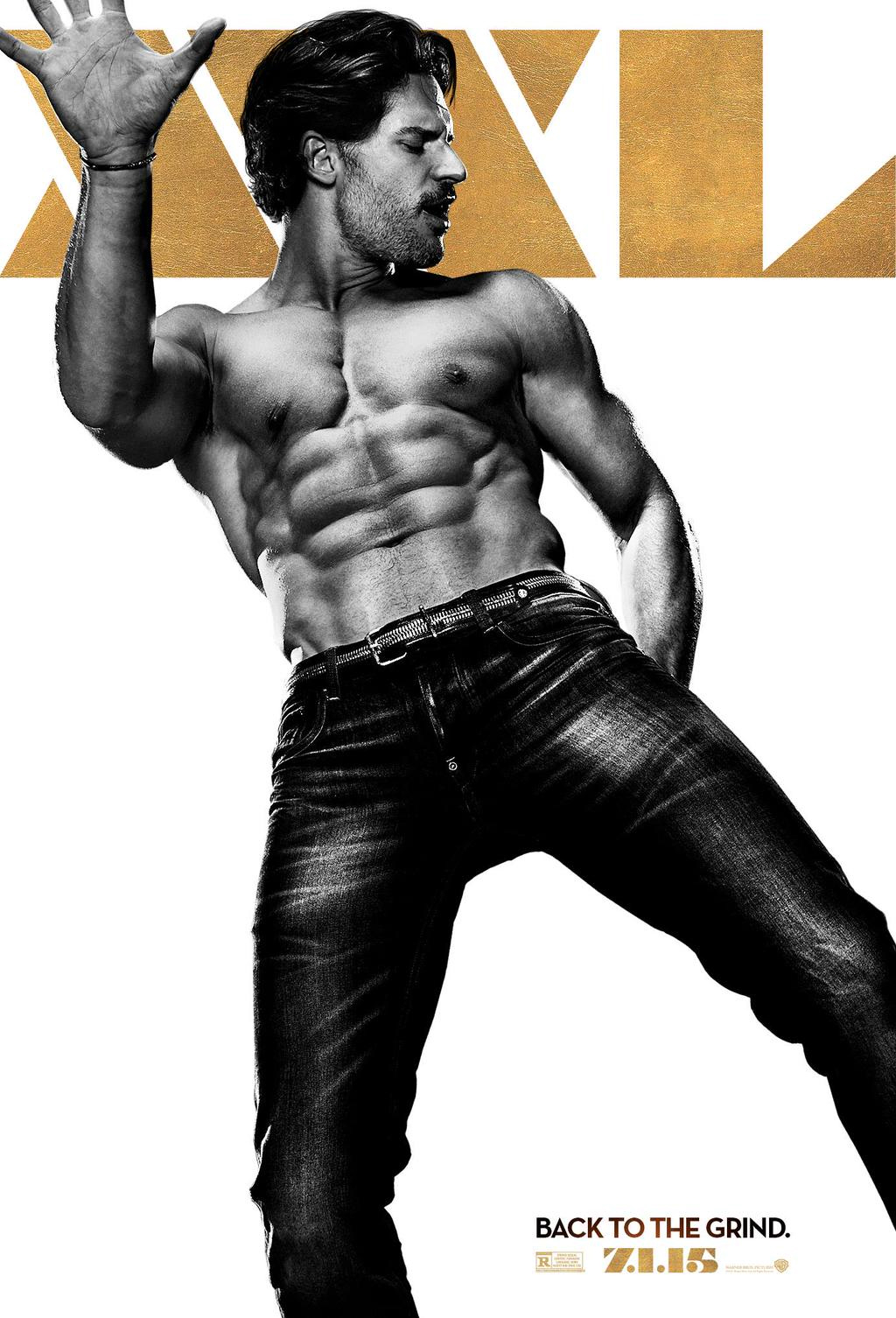 Joe Manganiello has a great body. Even though I'm not a big fan, I'll admit that. Sometimes, Joe looks a bit too gristly and 'roidy, but for the most part, his body is great and you can tell her really takes care of himself and that he's a total gym rat. But how big of a gym rat? That's the question. According to Page Six, Joe recently spent a full hour in the gym… solely working on his abs.
Joe Manganiello is abs-olutely obsessed with his physique. The hunky actor, 38, spent an entire hour exercising only his abs at the South Beach, Fla., Equinox on Tuesday, a source tells Page Six. The "Magic Mike XXL" star has been showing off his ripped stomach on the film's press tour.

"Joe's been really hitting the gym hard," the source said. "He extends his workouts down on the beach!"
CB, Bedhead and I were chatting about this and Bedhead was basically like "he better have a day solely devoted to his back too, or his body is going to be out of whack." My general thoughts on ab work is "please avoid whenever possible." I would out a lot, but I rarely devote time to ab work, because ab work HURTS and if I had to spend an hour on just abs, I would cry and then not go to the gym. The goal (for me) is to go and do something and have fun – I'm not training for anything specific, I just go to the gym because I enjoy it and I would not enjoy an hour of ab work. I think there's a strong possibility that Joe was just doing "Ab Day" and maybe the next day was "Arm Day" or whatever. It's also possible he was working his abs specifically for a photoshoot or something. Who knows?
Here are some photos of Joe and Sofia Vergara at last night's premiere of Magic Mike XXL. You know what's idiotic? Supposed "pro-life" protesters came out to the premiere solely to protest Sofia Vergara's decision to keep her embryos frozen. Nick Loeb probably paid them, don't you think? Lord, this just makes me feel sorry for her.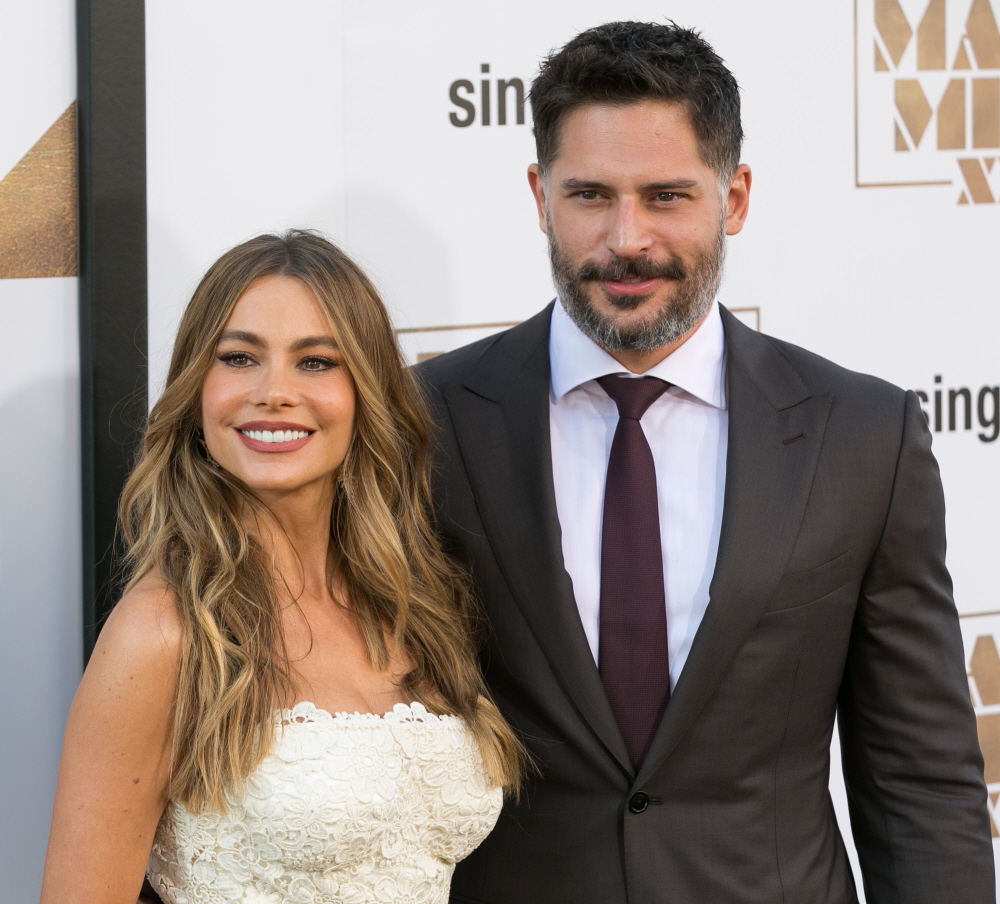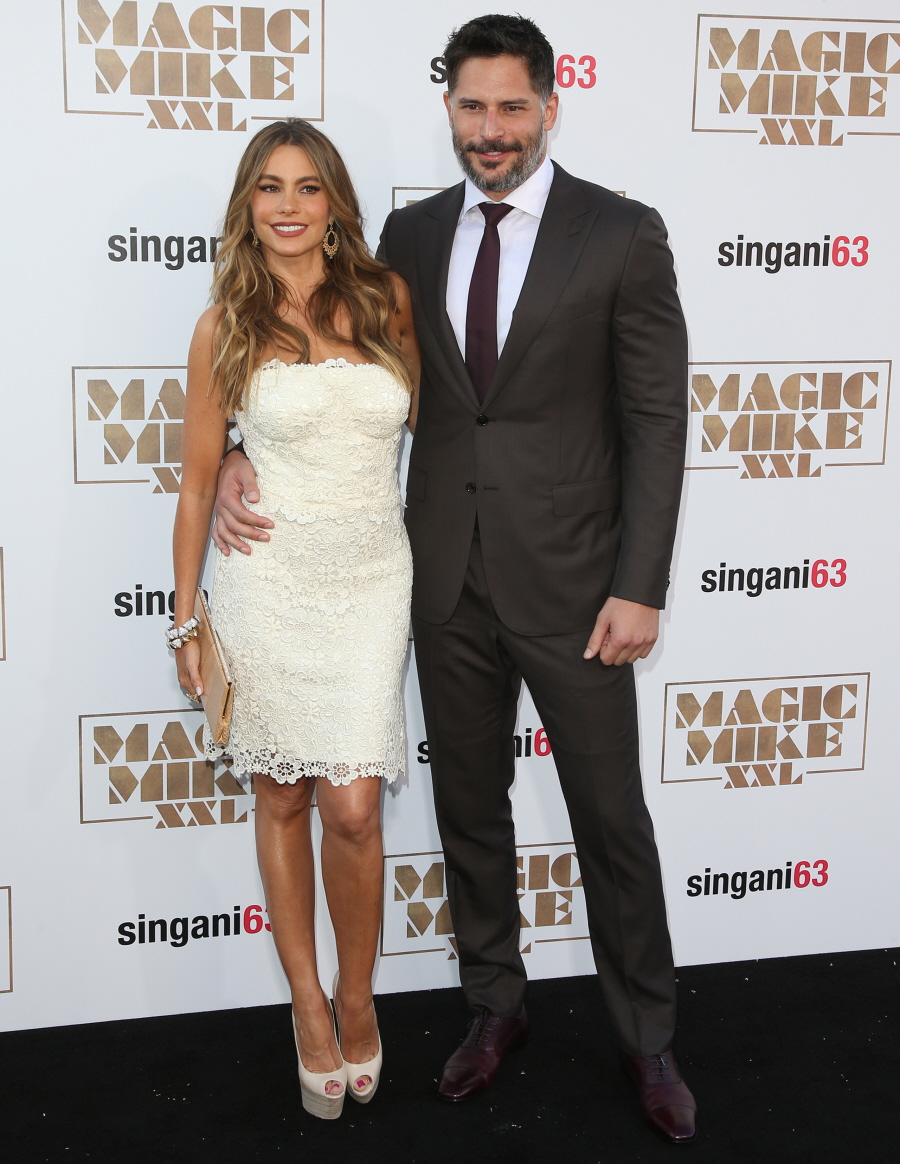 Photos courtesy of WENN.