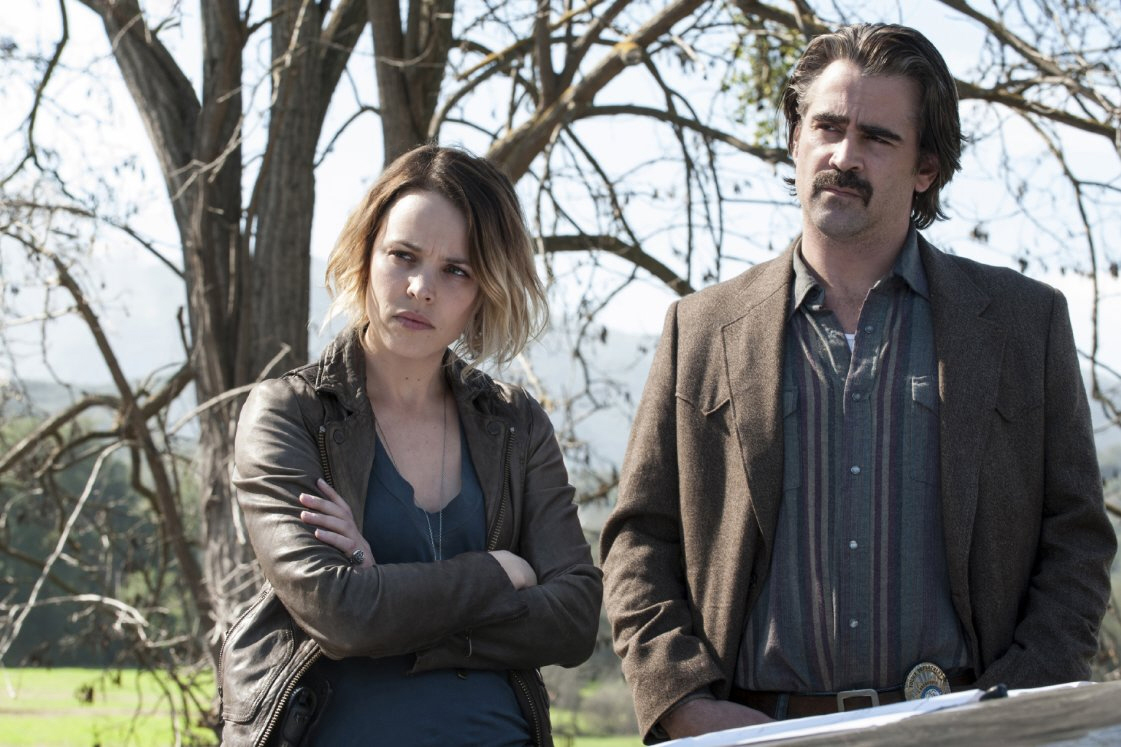 SPOILERS for last night's episode of True Detective, "Night Finds You"
Was Nic Pizzolatto's writing always this clunky and Matthew McConaughey and Woody Harrelson just elevated the writing with their superb performances? Or did Pizzolatto's writing get A LOT worse this year? That's the question. Anyway, after the mediocre reception to my post about True Detective's season premiere last Monday, I wasn't even going to write about TD this week. But then… something happened. In the last minute of the episode, something major happened. Before we get to that, some random thoughts:
SO DARK. Every character this season is being weighed down by terribly dark backstories and none of them have been able to make lemonade out of lemons, you know? I guess the closest thing we have to real "hero" is Rachel McAdams' character, Ani. Or her character's real name: Antigone. Seriously. Even then, I think we're supposed to believe Antigone is super-dark because she, like, grew up on a weird commune, and she like totally vapes and watches p0rn.
Dropping the word "f-g". Happy marriage equality, LGBT people. Now you get to hear a major character say the word "f-g" in the middle of the show for no real reason. I guess it was supposed to be foreshadowing for how Taylor Kitsch's character Paul is a big ol' closet case. But you could have done "self-loathing closet case" in a much better way. Plus, what's the big deal? LGBT people are allowed to serve openly in the military and the police force now. Which just goes to show you – Nic Pizzolatto wants to bring some gritty 1970s realness to this season and it's just not working.
Only Colin Farrell is really selling this dialogue. And just barely. There was the moment about Ani vaping, which was okay, and then there was the conversation about knives and feminism. Ray said: "Just so you know, I support feminism, mostly by having body-image issues." Good line. Too bad that he might be dead now.
Oh yeah, Ray might be dead. Sure. Why not? I'll admit that as far as cliffhangers go, that was a pretty good one. I was sitting there, stunned, thinking, "Sh-t, did they really just kill off this major character in Episode 2????" Ray is following up on a lead given to him by Vince Vaughn – and let's face it, Vaughn's character is a much better detective than Paul – and Ray goes to Casper's little hideaway apartment. Ray goes by himself, didn't call for backup, didn't call Ani. Ray finds that the apartment was where Casper was killed and someone recorded the whole mise en scene through a one-way mirror (how LA Confidential)… and it looked like that sh-t was still recording. Ray hears someone behind him, goes to pull his gun and gets shot. Then the dude in The Raven Mask of Doom walks over to Ray – who is on the ground – and unloads a shotgun blast into Ray's chest. End of scene.
Is Ray really gone? Probably not. In the trailers for this season, we got a glimpse of Ray in some scenes that haven't aired yet. It would be pretty baller for True Detective to just kill off a major character in Episode 2 and have him stay dead, but I don't think that's what's going to happen. I think we're going to get flashbacks with Ray and his wife while Ray lays in a hospital bed, recovering from being shot point-blank in the chest with the same shotgun that took off Casper's junk. Still, the preview for the next episode looks Ray-free?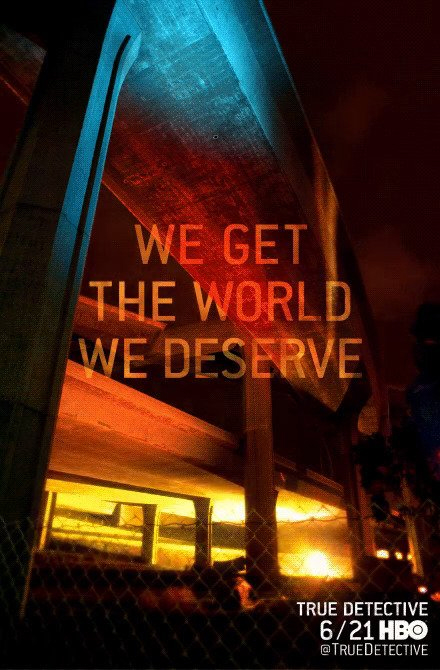 Photos courtesy of HBO.