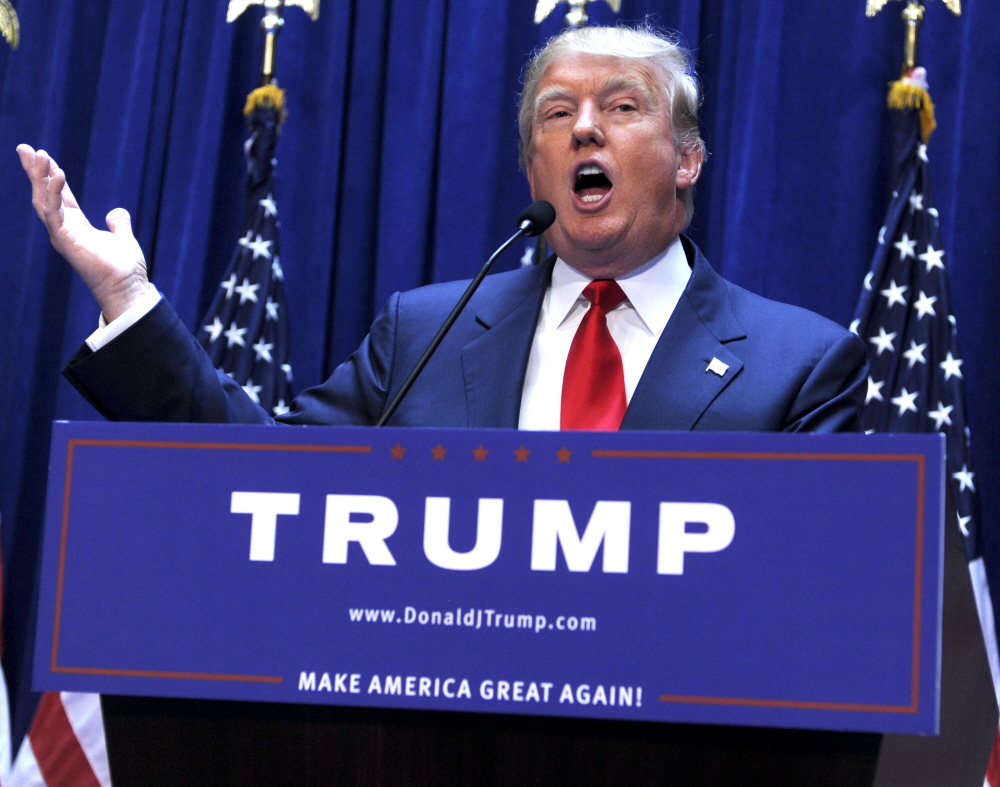 Donald Trump announced his presidential bid a few weeks ago. The announcement was a mess, his speech was nonsensical, and it was clear that this whole thing was going to be a massive political sideshow, and a blatantly offensive one at that. On the plus side, I think Trump's numbers are better than Bobby Jindal's! So at least there's that. Anyway, Trump made some crazy comments about Mexican immigrants. He said, and this is a direct quote: "When Mexico sends its people, they're not sending their best. They're not sending you. They're not sending you. They're sending people that have lots of problems, and they're bringing those problems with us. They're bringing drugs. They're bringing crime. They're rapists. And some, I assume, are good people."
As you can imagine, that went over like a lead balloon. Univision – the Spanish-language network owned by NBCUniversal – announced that they would be dropping the Miss USA and Miss Universe pageants, both owned by Trump. Univision and Trump traded barbs for a few days, and it was almost like Univision was telling NBCUniversal to get their act together and dump all of Trump's programming completely. And that's what happened yesterday.
Following Donald Trump's inflammatory comments about Mexican immigrants during a speech announcing his candidacy for president, NBC will no longer be airing the Miss USA and Miss Universe pageants.

"At NBC, respect and dignity for all people are cornerstones of our values," reads a network statement released to Deadline on Monday. "Due to the recent derogatory statements by Donald Trump regarding immigrants, NBCUniversal is ending is ending its business relationship with Mr. Trump. To that end, the annual Miss USA and Miss Universe Pageants, which are part of a joint venture between NBC and Trump, will no longer air on NBC."

Trump, 69, will also not be participating in The Apprentice, according to NBC, "as Mr. Trump has already indicated."
People goes on to note that the Miss Universe and Miss USA pageants are quite popular and lucrative properties, but there have been many Latin American and South American winners over the years and the whole thing is no bueno. Anyway, Trump released a statement about NBCUniversal's decision:
When speaking at an event Monday in Chicago, Trump said it was his decision to end the relationship. "They did not want me to run. They wanted me to do The Apprentice. And now with my statements on immigration — which happen to be correct — they are going to take a different stance and that's OK. Whatever they want to do is OK with me," said Trump. "As far as ending the relationship, I have to do that because my view on immigration is much different than the people at NBC."

Additionally, Trump released a lengthy statement Monday in which he called NBC "weak" and "foolish," and said that he told the network "long ago" that he would be stepping down from Celebrity Apprentice because of his campaign. In the statement, he also said that NBC's "contract violating closure of Miss Universe/Miss USA will be determined in court."
Real question: has Donald Trump lost his mind? I mean, he's been crazy for a while, for sure, and he's always been petty, disgusting, racist and misogynistic. But it feels like he really lost the thread at some point and no one is really saying, "Hey, Donald, maybe you should be medicated? Let's go see a doctor."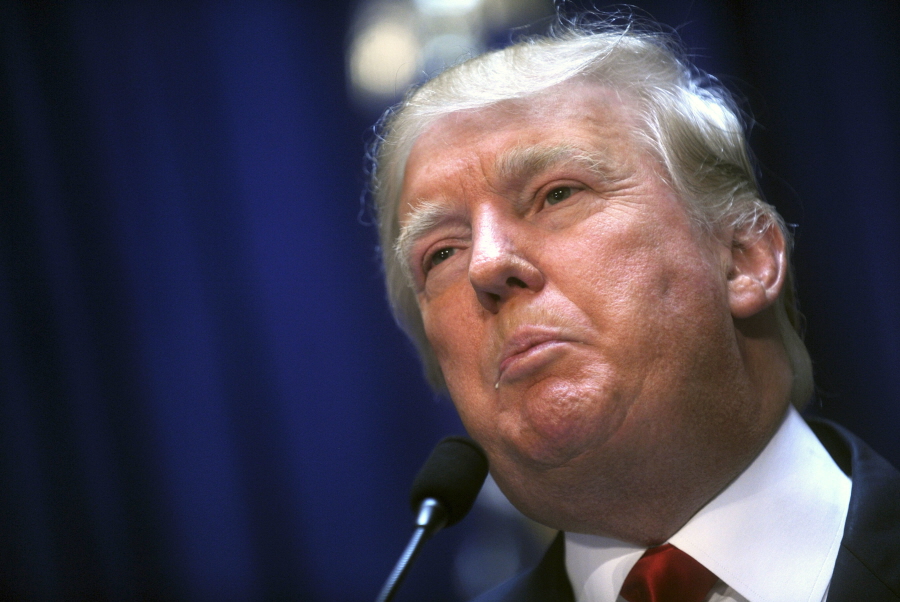 Photos courtesy of WENN, Fame/Flynet.