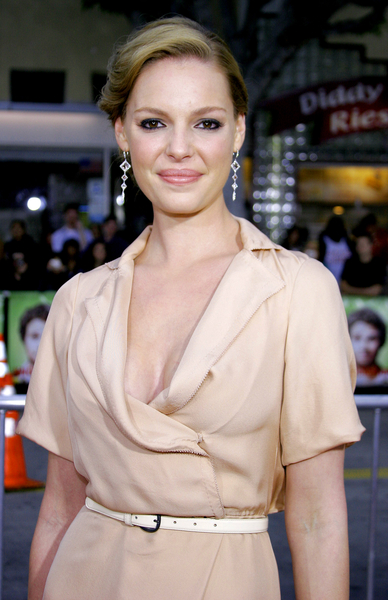 Katherine Heigl plays a doctor in training on "Grey's Anatomy" and is drawing on her experience to design clothing for healthcare professionals. She's going to put out her own line of healthcare uniforms including scrubs called the "Katherine Heigl Collection."
Heigl says that she wants to help women add style and personality to their uniforms, and that she has a lot of respect for people who work in the healthcare field:
"I have tremendous respect for women in the healthcare industry and I know that it is often a difficult and thankless job," the actress said.

"I wanted to create a line of scrubs that would allow women to infuse some of their personality and style into their work apparel. When you feel good about how you look, you are more confident, more motivated and it can lift your spirits," she added.
[From Aceshowbiz.com]
The company she is working with, Peaches Uniforms, already has a line of clothing out called "Izzy Scrubs," which seems to be named after her character Izzy on "Grey's Anatomy."
The Katherine Heigl collection is out this fall.