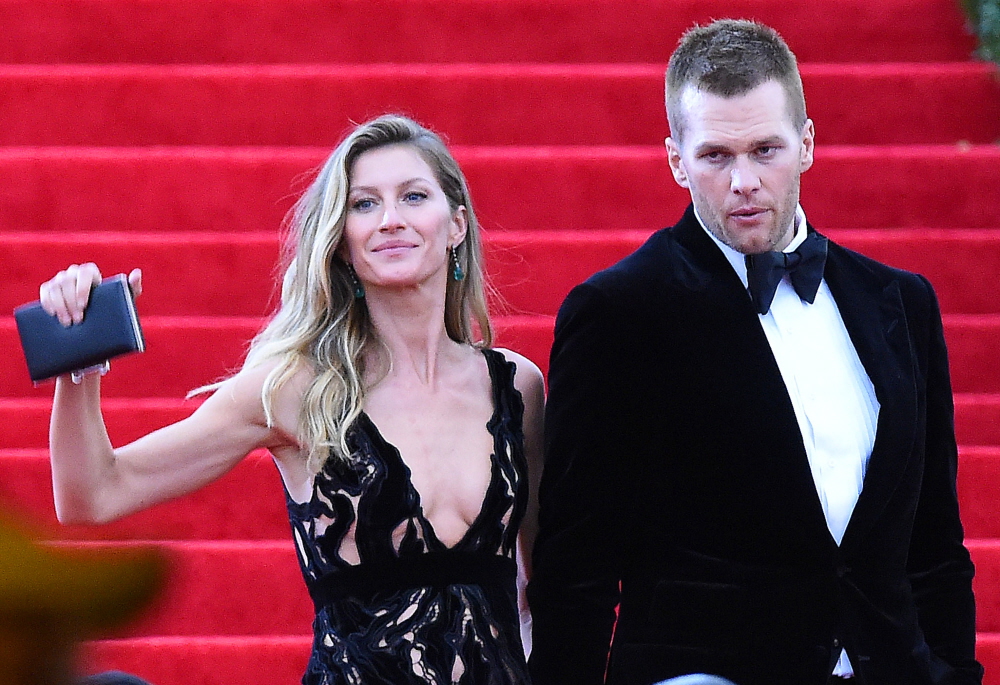 Tom Brady and Gisele Bundchen are arguably two of Boston's most famous residents. They are rich, they are famous, they are beloved. But none of that is enough to get Tom and Gisele into an uber-exclusive country club, obviously called The Country Club. Personally, I've never understood the appeal of country clubs, but that's probably because I am a mere peasant. The only reason I would ever join any kind of club like that is for access to a great pool, but even then… probably not. And it's not like this kind of country club would even want me – I'm half-Indian, non-religious and a single woman. That's about at the same level as an African-American Jewish person as far country clubs go.
Just how exclusive is The Country Club in Brookline? We're about to find out. Word around the club's meticulously manicured grounds is that Patriots quarterback Tom Brady and his supermodel spouse, Gisele Bundchen, whose mansion is just an errant tee shot away, would like to join. But it's not clear if the club famous for understatement and insularity will accept the glamorous power couple as members.

Why? Because the 133-year-old institution prizes privacy and discretion above all else. And Brady and Bundchen, trailed as they often are by paparazzi, and occasionally controversy, attract the sort of attention abhorred by the multimillionaires who belong to the primrose playground on Clyde Street in Chestnut Hill.

"I don't know what they'll do about Brady," said a prominent Boston businessperson who is amused by the club's predicament. Like any bastion of Brahmin privilege, "The Country Club believes your name should appear in the newspaper just two times: When you're born and when you die."

Two members of the club, speaking on the condition of anonymity, confirmed the couple's application but say a decision is not imminent.

"When it comes to issues related to members or membership, it's our policy not to comment," said David Chag, the general manager of The Country Club and de facto spokesman. "It's a private club, and we don't answer those kinds of questions….When it comes to issues related to members or membership, it's our policy not to comment."

The club has a well-deserved reputation for being exclusive — some would say exclusionary — when it comes to its members. Consider this: No Jews were admitted until the 1970s, no women (as full members) until 1989, and no blacks until 1994. In his memoir, "A Reason To Believe,'' former governor Deval Patrick revealed that he and his wife, Diane, were rejected — "blackballed,'' he wrote — by The Country Club.

According to the club's website, TCC currently has 1,300 members, but good luck trying to get the list of names. That's privileged information safeguarded by the club like the United States protects its nuclear codes. As ever, it seems the first rule of The Country Club is: Do not talk about The Country Club.

"It's really about who you are. Do you have good values?" one member said. "It's that old New England mentality."

Members say Brady and Bundchen, who live in a new multimillion-dollar home they built near Pine Manor College, are being treated like any other applicants. Their enormous wealth — she's worth $320 million, according to Forbes, and he's not far behind — is irrelevant, members insist. And Brady's status as a local hero with four Super Bowl rings is also meaningless when it comes to admission. What may work against the couple, members say, is the media frenzy following Brady in the aftermath of Deflategate.
The Boston Globe says that some members understand that they need to start bringing in some newer blood because the average age for members is, like, in the 60s and 70s. Here's my question though: how many years does Tom Brady really have left in the NFL? He's 37 – let's say he has three good years left. After the Patriots are done with him, will the Bunchen-Bradys even stay in Boston? Or will they decamp to NYC, LA or somewhere else? I'm just saying, this fight to be "included" could all be for naught long-term.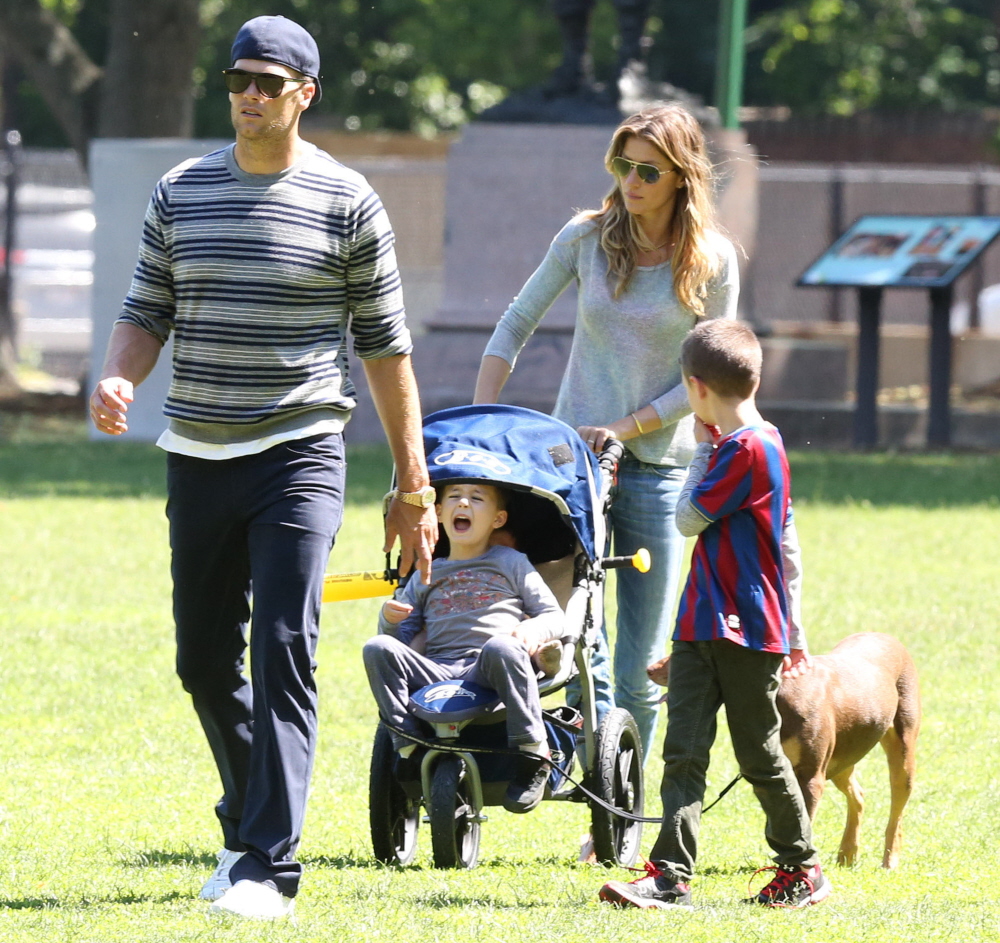 Photos courtesy of Fame/Flynet.