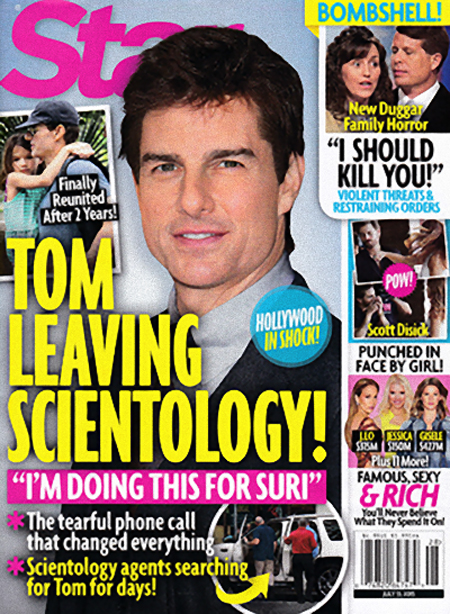 Tom Cruise takes the cover of Star with a too-good-to-be-true story about how he's preparing to leave Scientology. The story actually falls in line with recent reports that he wants to show off his dad skillz with Suri duing his M:I 5 publicity tour. I don't think this Star story is a plant by Tom's team, but the timing is convenient. Tom needs the public to adore him and buy tickets to see him hang off an airplane like an idiot. He's in the difficult position of largely bankrolling Scientology, but he knows his image cannot survive another hit.
Tom won't point his finger and accuse people of being "glib," ever again. He certainly can't defend the CO$ after the Going Clear doc. Tom has to distance himself from the PR aspects of CO$. He also needs to explain why he doesn't see Suri. So this story would accomplish several goals at once. Jezebel summarizes Star's article by saying, "Tom has finally had enough" and that he "may soon part ways with the cultlike religion." Here's some more of the story, which revolves around a life-changing phone call:
"[Suri] was going on and on about her ballet class and how much she loves it. That's when Tom realized he's never seen her perform ballet and he started to tear up," the insider claimed. "It hit him that she's growing up before his eyes and he's not there to witness most of it. They talk on the phone and video chat, but it's not the same." Phone calls and video chats for Tom and Suri can't really replace spending actual, physical time with each other, especially since Suri is so young.

The source went on to explain the predicament Tom is allegedly in. "Tom has been under tremendous pressure where Suri and Katie are concerned because the church doesn't want him close to them. They can't stand that their own poster boy isn't raising his child in the church," the source said. "If they label Suri a suppressive person (a Scientology term for an enemy of the church), as they've been known to do with dissenters, that would make it hard for Tom to have a relationship with her. He's between a rock and a hard place, but he's finally making a choice to put his daughter first. Tom has missed birthdays, school events, all the special parts of childhood that happen so fast and are gone before you know it. Suri is not a baby anymore; she is fully aware that her father isn't around much. When she speaks to him on the phone, it's becoming more and more like she's talking to a stranger."
[From Star (via Hollywood Life]
Ehhh. Do you buy that Tom would suddenly realize the error of his ways with one phone call? I don't think he's capable of such nuanced emotion. He's an empty shell after decades of auditing. Whatever would Tom do without the CO$ kissing his tush and treating him like a god? He'd never cope. Anyway, it's been a few good years since we heard a "crisis of faith" tale about the Cruise, so I guess this Star story was overdue.
P.S. Tom's Hollywood Hills home just dropped $1 million in asking price. No one wants to buy the houses that slave labor built.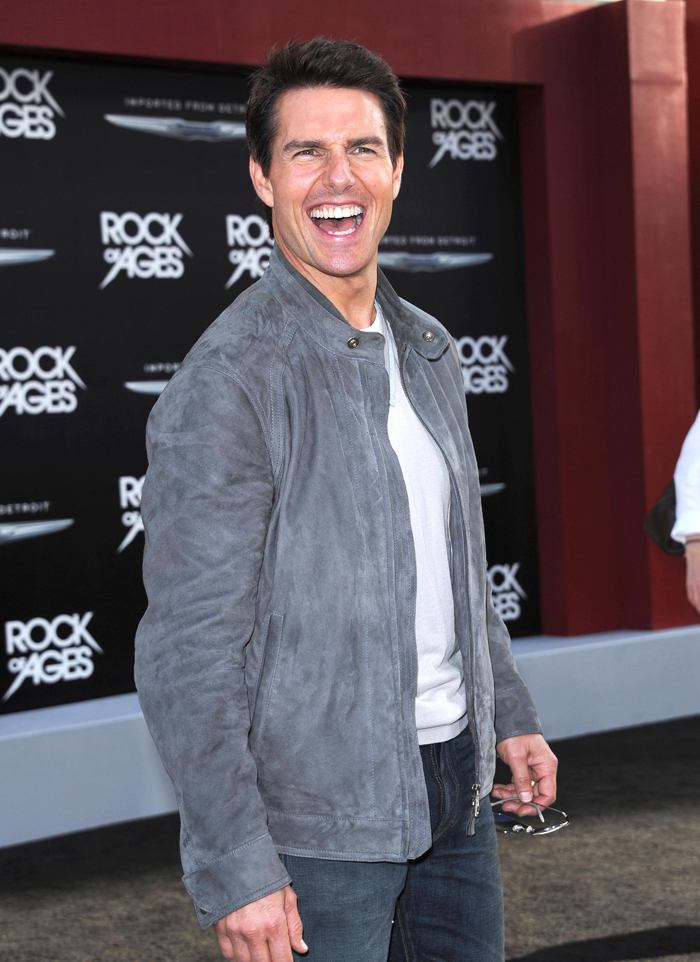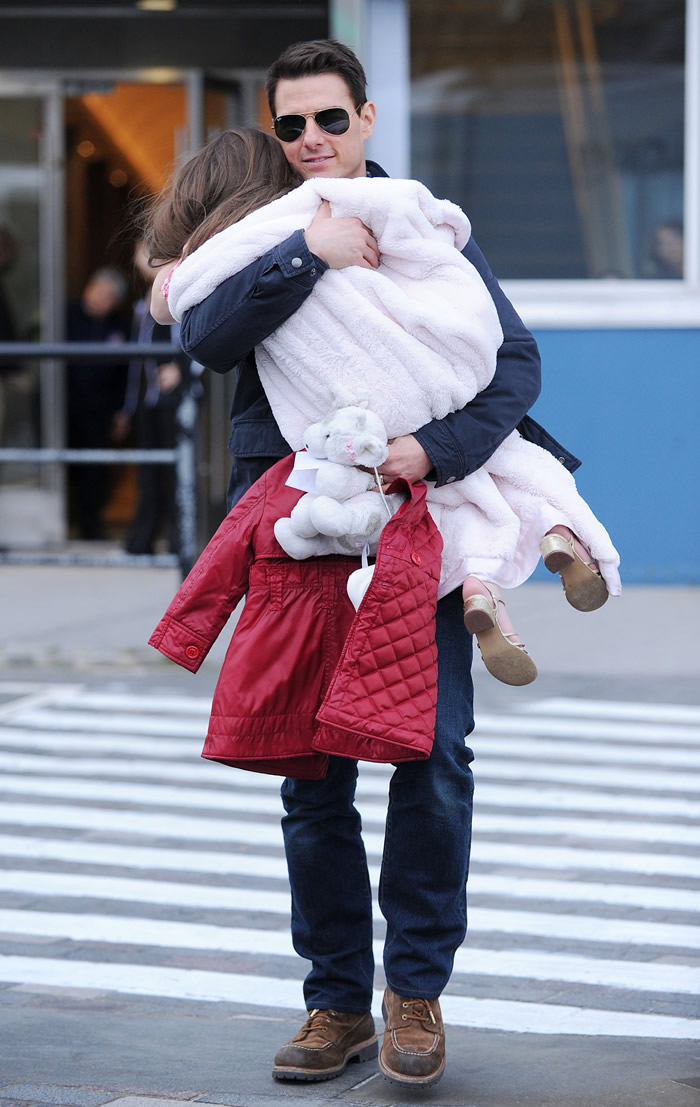 Photos courtesy of Star & Fame/Flynet