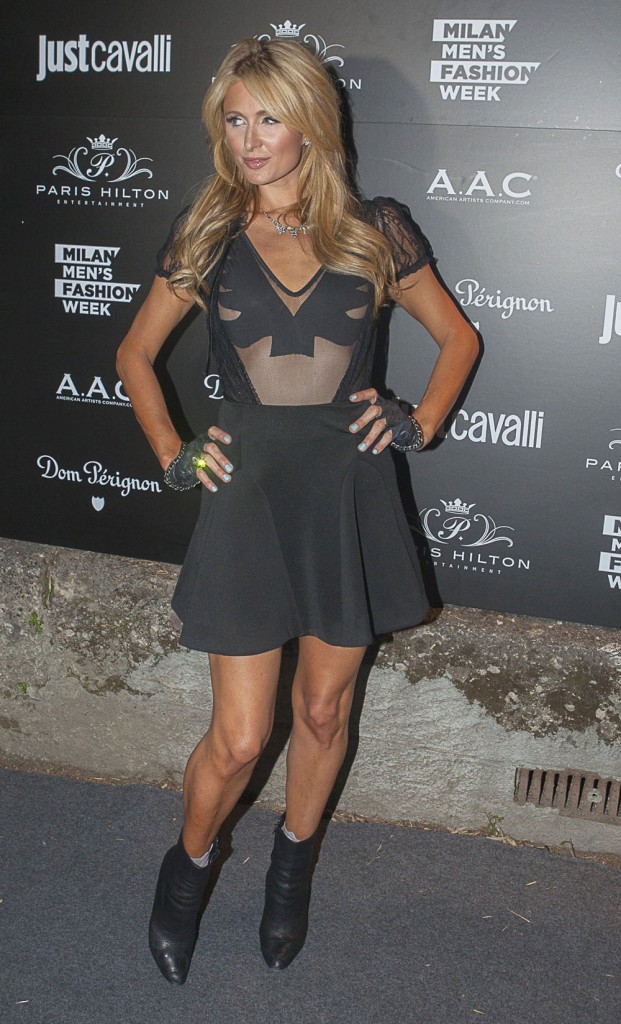 Earlier this week we saw video of Paris Hilton screaming and crying as she seemingly fell victim to a cruel prank played by Egyptian TV show Ramez in Control. Paris was one of several passengers in a small jet aircraft over Dubai which banked and dived as alarms went off. During the prank, where the plane seemed to have lost power, she yelled "What is happening?! What the f*k?" as the other passengers screamed. It was hard not to feel sorry for Paris, who acted like she was fearing for her life.
When the plane finally landed, Paris was crying to show host Ramez Galal "I said I didn't want to go on that plane," and he answered "I'm a bad guy, I am naughty. This is prank show." She seemed genuinely surprised and kept saying "what?!" Everyone knows that Paris can't act, so it seemed like she was victimized here. (Some of you pointed out that she was flipping her hair in the plane, but that also could have been a nervous thing she does.)
TMZ uncovered documents from the show's producers seeking a celebrity to be a part of this prank. The details were fully disclosed ahead of time, the celebrity was to be paid around seven figures for this, and Paris must have known this was coming. Here's part of TMZ's report:
TMZ has obtained a document prepared by the Egyptian production company behind the prank. Turns out Paris wasn't their first choice. The company sent the offer to the reps of other American celebs back in March, offering them big money to participate in the prank.

The document states, "We will act as if something is going wrong and ask all passengers to jump off the plane!!! Of course everyone will panic, we'll be having skydivers in disguise with us on board."

The doc goes on, "We will monitor the funny reactions from our celebrity guest when they fear jumping off the plane."
And the document even mentions the stunt has the blessing of Dubai authorities … "Dubai official authorities are monitoring this show and providing us with security. If you want to make sure, you can contact the office of crown prince of Dubai, his majesty Hamdan bin Rashid Al Maktoum. He himself will be supervising the progress of the project."

Sources say the production company offered a huge amount of money to a willing celeb … in the million dollar range.
TMZ also has paparazzi video footage of Paris. They ask her about the plane prank and she said that it was "terrifying" and that they "went a little too far with their prank." Here's the thing, while Paris might not be able to "act," I think she was genuinely scared despite knowing about the prank ahead of time. I mean I scream and am scared on roller coasters, and this had the potential to go terribly wrong. It was a bad prank, even if the celebrity got paid and was in on it. This is the most press Paris has gotten in ages though and she got paid for it so she might not regret participating.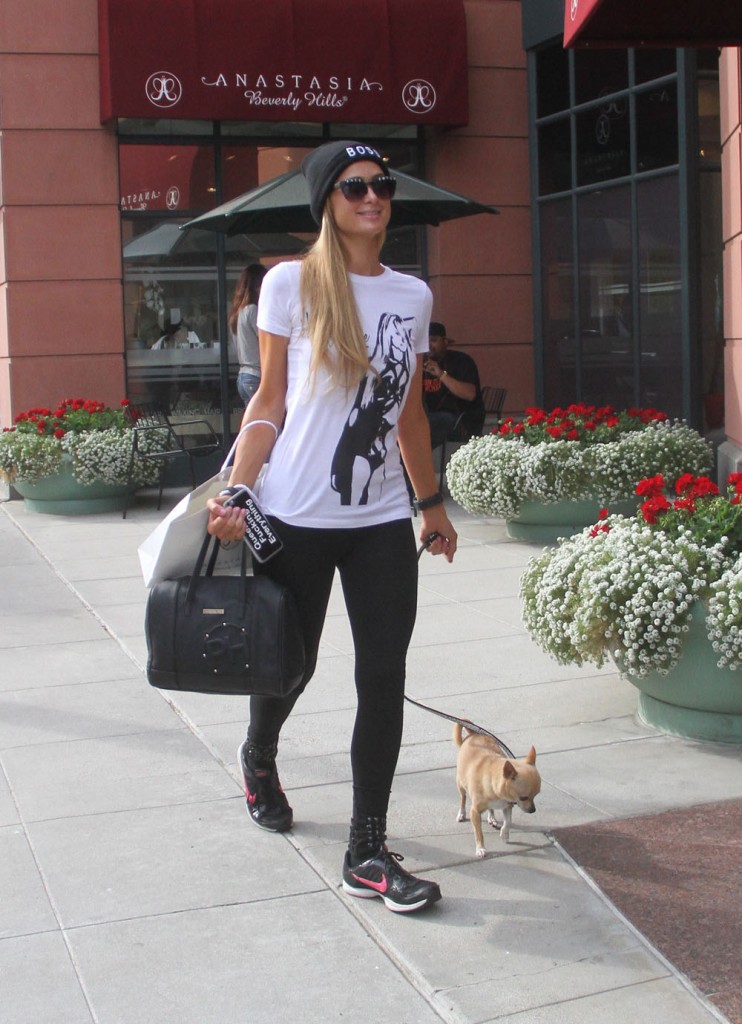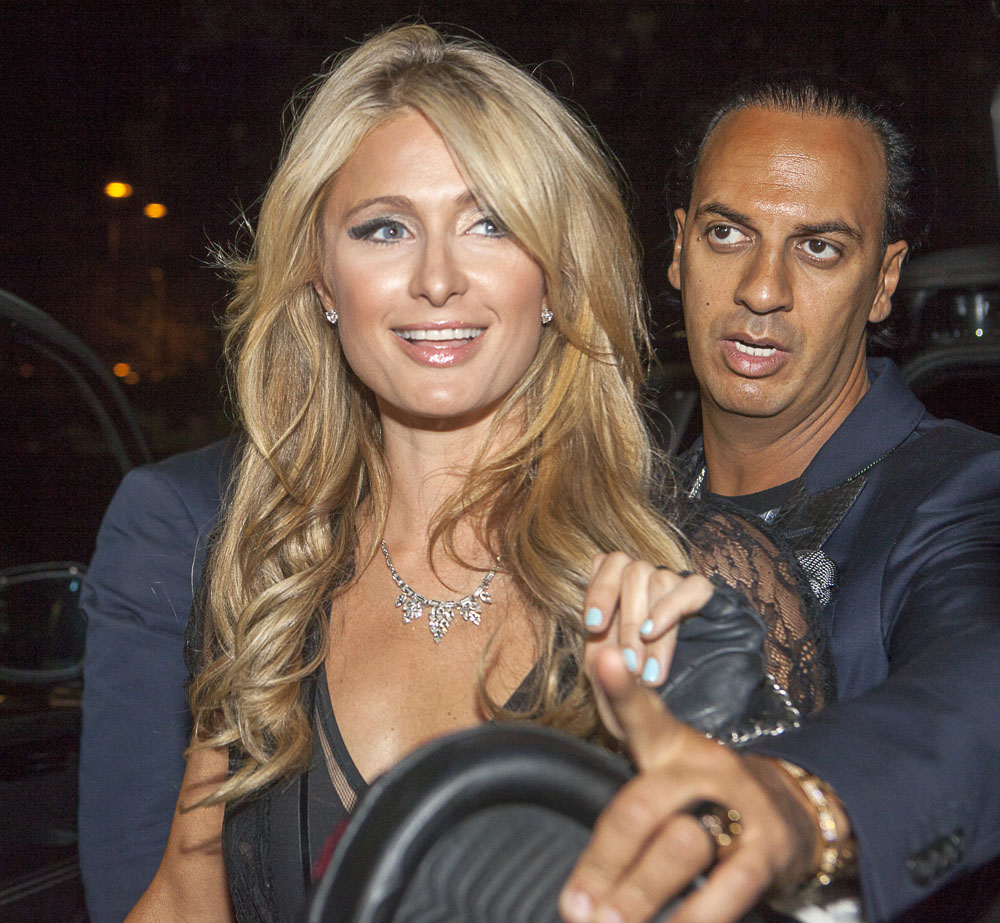 These are photos of Paris on 7-1 and 6-21. She's wearing a t-shirt with a drawing of herself on it. Credit: Kika/WENN, WENN and FameFlynet