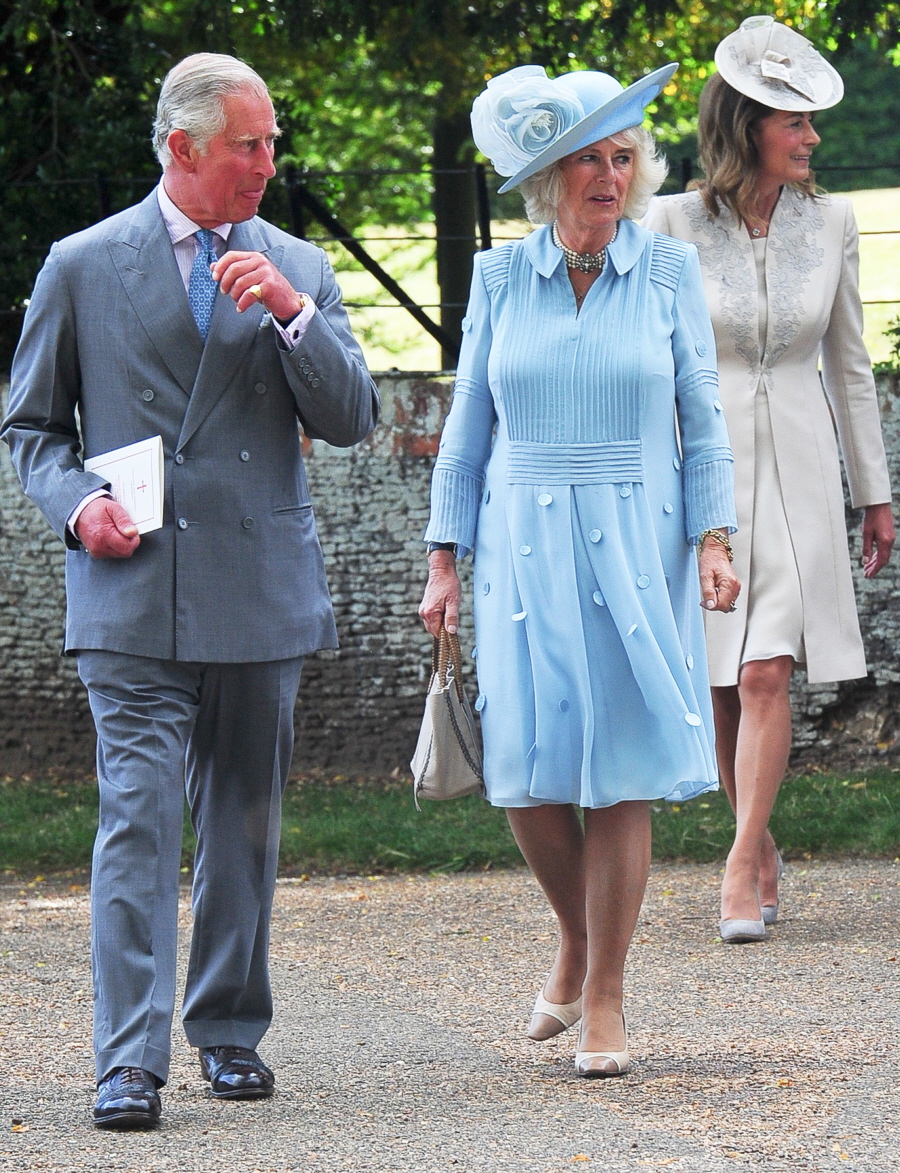 Here are some photos of the rest of the royals at yesterday's Sandringham christening for little Princess Charlotte. And by "royals" I do mean the Middletons, of course! Yeah, while I'm including the Middletons – Carole, Michael, Pippa and James were all in attendance – these photos for me are all about Queen Elizabeth, Prince Charles and Camilla (HRH the Duchess of Cornwall). I think that sky-blue shade is beautiful on Camilla, but the designs isn't my cup of tea. It's too twee for a woman her age. Speaking of her age, she's about to turn 68 years old and she's finally quit the cigarettes for good! That's according to the Daily Mail:
The Duchess of Cornwall will have an extra reason to celebrate her 68th birthday this month – she's finally quit smoking.

'Camilla has worked really hard to give up for good,' a source told me in the Lanson suite at Wimbledon. 'She cut it back to three a day and never touched one before 6pm. Gradually, she found the cravings subsided and was able to go without any.'

Prince Charles, 66, an anti-smoking campaigner, is said to be delighted and has bought his wife a special gift for her big day.
Diana was pretty anti-smoking too, but William and Harry were both smokers in their 20s. Rumor is that William still enjoys some cigarettes every now and then and that Kate was a pretty heavy smoker before her first pregnancy. Anyway… better late than never for Camilla. I've never heard of this method working out, the whole "cutting back to three cigarettes, never before 6 pm" thing. I've heard of hypnosis working, I've heard of Nicorette working and of course the patch. I wonder if she tried those too?
More christening photos… Pippa's heavy coatdress was by Emilla Wickstead. I like that Pippa went modest, but she seems way too covered-up and severe for a summer christening. I don't get why all of the Middleton women went with cream colors. Camilla also had a "Marilyn Moment" but I give her credit for wearing appropriate foundation garments – you can clearly see that she's wearing a slip!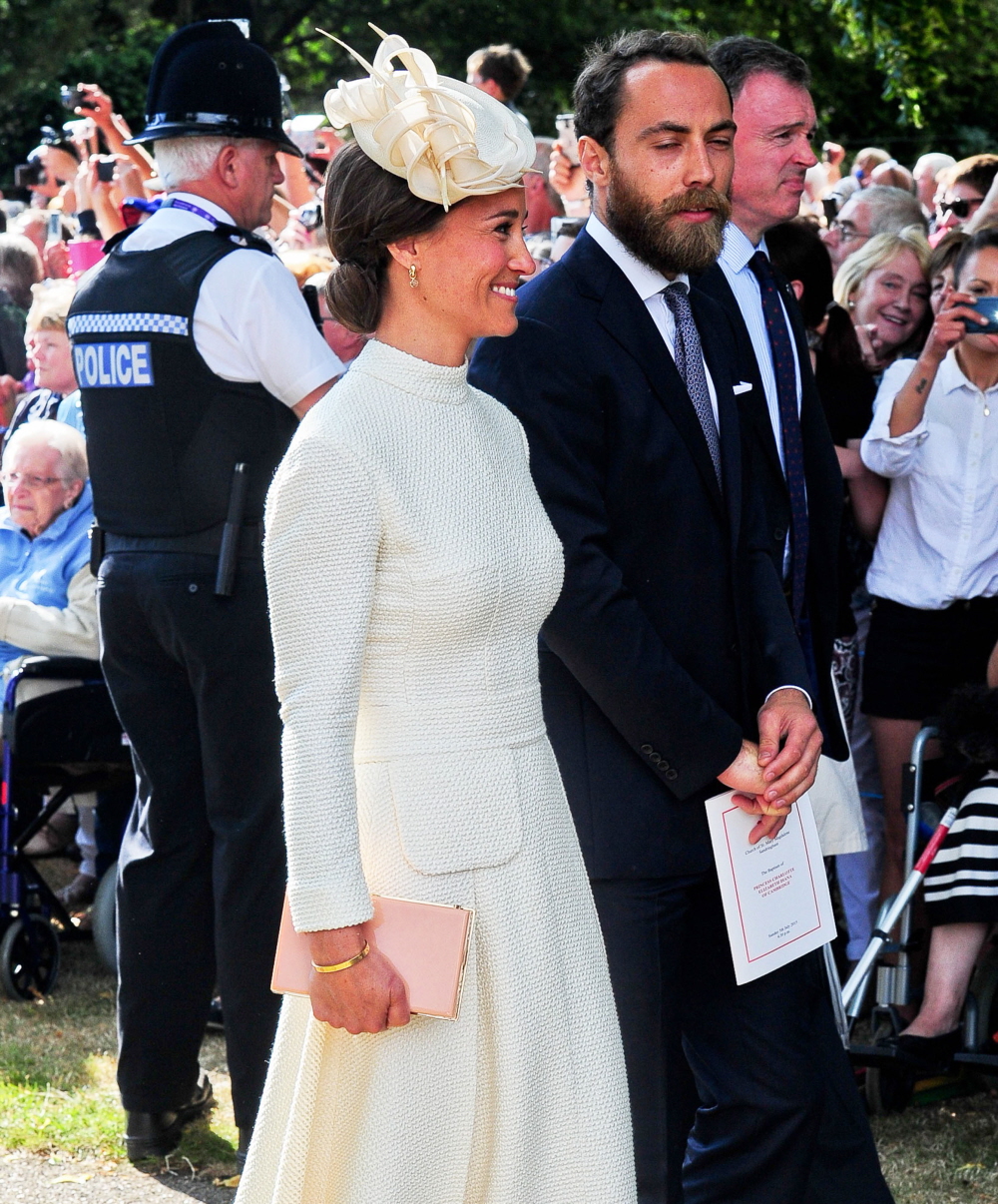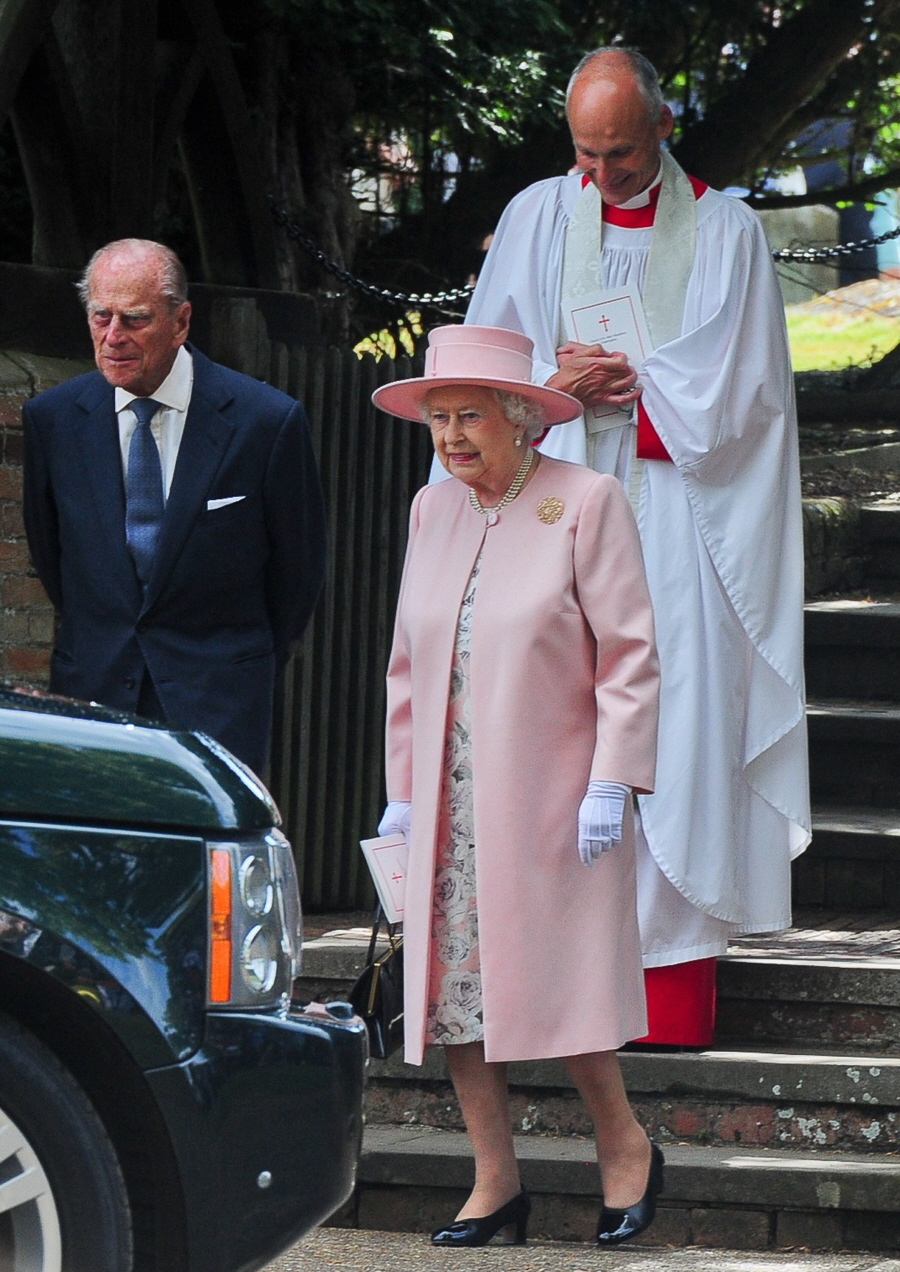 Photos courtesy of Fame/Flynet and Getty.