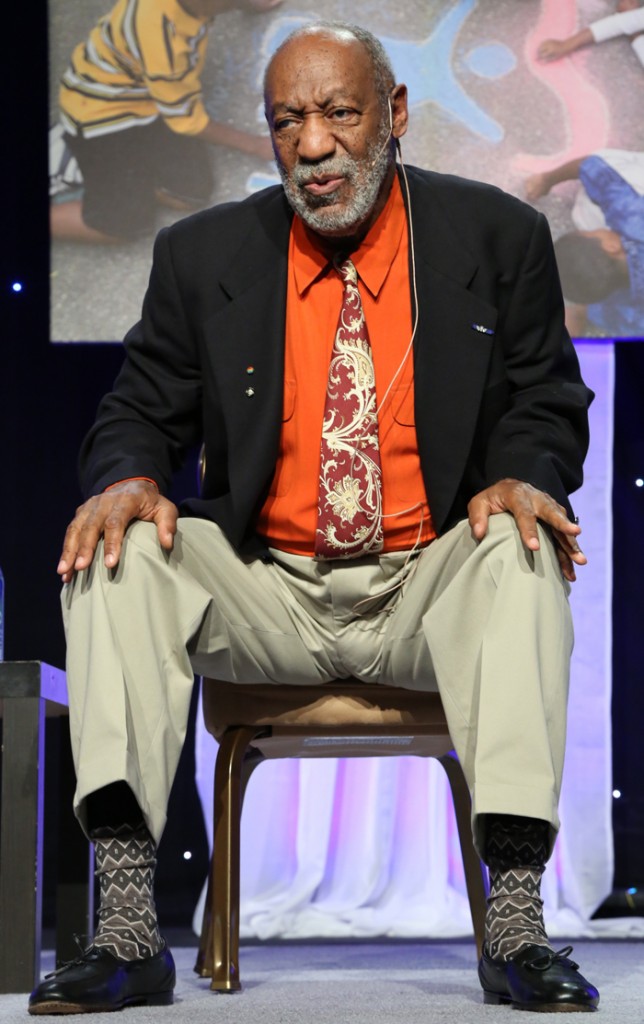 A new bomb dropped in the ongoing Bill Cosby allegations of sexual abuse. Vulture still keeps a highly detailed running timeline of everything that happens with this story. We've discussed how many women, including Beverly Johnson and Janice Dickinson, have come forward with very similar tales of how Cosby drugged and raped them. The total number of women has passed 40 now, and there must be many more victims out there.
All along, Cosby tried to bury the truth. He tried to strongarm an AP journalist into burying an interview video. He had the audacity to ask "the black media to remain neutral." Cosby also paid six-figure fees to private investigators to dig up information on his accusers. Most recently, he rambled like a fool on GMA while dodging questions about assault allegations.
Yesterday, damning court testimony became public. Cosby previously tried to keep the records sealed. He argued that he wasn't a public figure in order to maintain "confidentiality." This is a shameless claim. Cosby has lived most of his life in the spotlight and profited nicely. He used his fame to coerce women into compromising situations, but he doesn't want his fame to work against him in court. Well, the court ruled that Cosby "voluntarily narrowed the zone of privacy that he is entitled to claim," and the AP obtained the documents. Cosby reportedly revealed that, yes, he did drug women for sex:
Bill Cosby admitted in 2005 that he secured quaaludes with the intent of giving them to young women he wanted to have sex with and that he gave the sedative to at least one woman and "other people," according to documents obtained Monday by The Associated Press.

Cosby's lawyers insisted that two of the accusers knew they were taking quaaludes from the comedian, according to the unsealed documents.

Nevertheless, attorneys for some of the numerous women suing Cosby seized on the testimony as powerful corroboration of what they have been saying all along: that he drugged and raped women.

The AP had gone to court to compel the release of a deposition in a sexual-abuse case filed by former Temple University employee Andrea Constand, the first of a cascade of lawsuits against him that have severely damaged his good-guy image.

Cosby, 77, has been accused by more than two dozen women of sexual misconduct in episodes dating back more than four decades. Cosby has never been charged with a crime, and the statute of limitations on most of the accusations has expired.

"If today's report is true, Mr. Cosby admitted under oath 10 years ago sedating women for sexual purposes," said Lisa Bloom, attorney for model Janice Dickinson, who says she was drugged and raped. "Given that, how dare he publicly vilify Ms. Dickinson and accuse her of lying when she tells a very similar story?"

Celebrity attorney Gloria Allred, who is representing several women, said she hopes to use the admission in court cases against the comedian.

Cosby, giving sworn testimony in the lawsuit accusing him of sexual assaulting Constand at his home in Pennsylvania in 2004, said he obtained seven quaalude prescriptions in the 1970s. Constand's lawyer asked if he had kept the sedatives through the 1990s, after they were banned, but was frustrated by objections from Cosby's attorney.

"When you got the quaaludes, was it in your mind that you were going to use these quaaludes for young women that you wanted to have sex with?" Troiani asked.

"Yes," Cosby answered.
[From Associated Press]
The story grows more disturbing, but the public needs to hear this news. Deadspin gathered all the documents that Cosby and his lawyers don't want you to read. Details include how Cosby allegedly offered money to women for their "education." At one point, Cosby insisted that he only offered "Benadryl" to Andrea Constand. Then he admits having several prescriptions for Quaaludes at once and giving them to other people. Cosby admits to an encounter with a 19-year-old victim: "She meets me back stage. I give her Quaaludes. We then have sex."
The documents at Deadspin are extensive, and there are many mentions of "educational trusts" that Cosby set up for these women. What a sick, sick man. Once again, thank goodness for Hannibal Buress for reopening the public interest in the Cosby matter.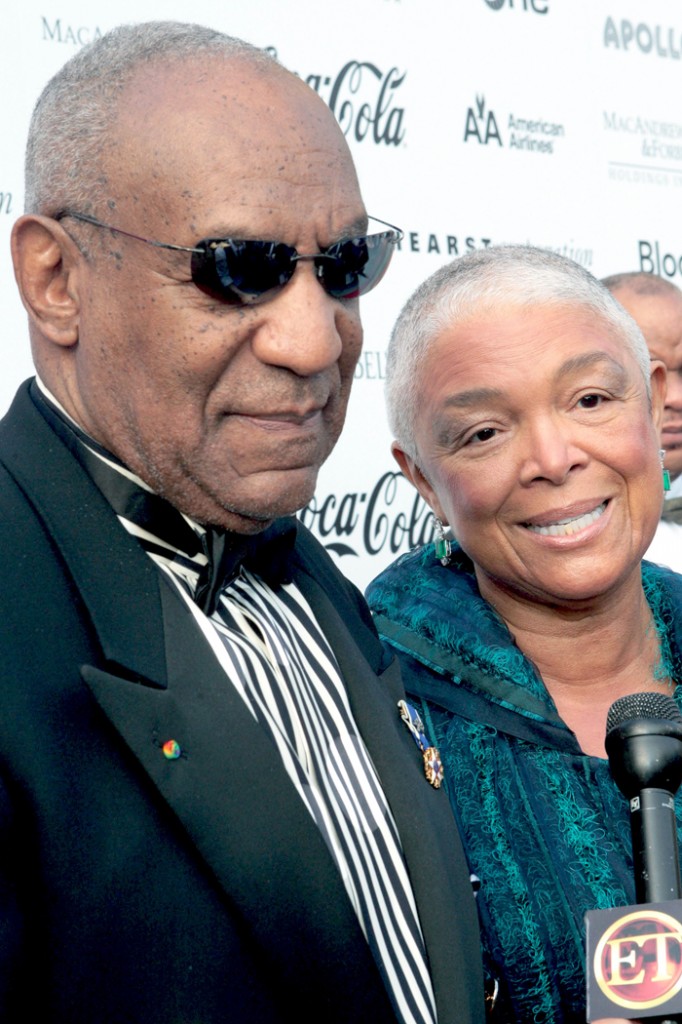 Photos courtesy of WENN