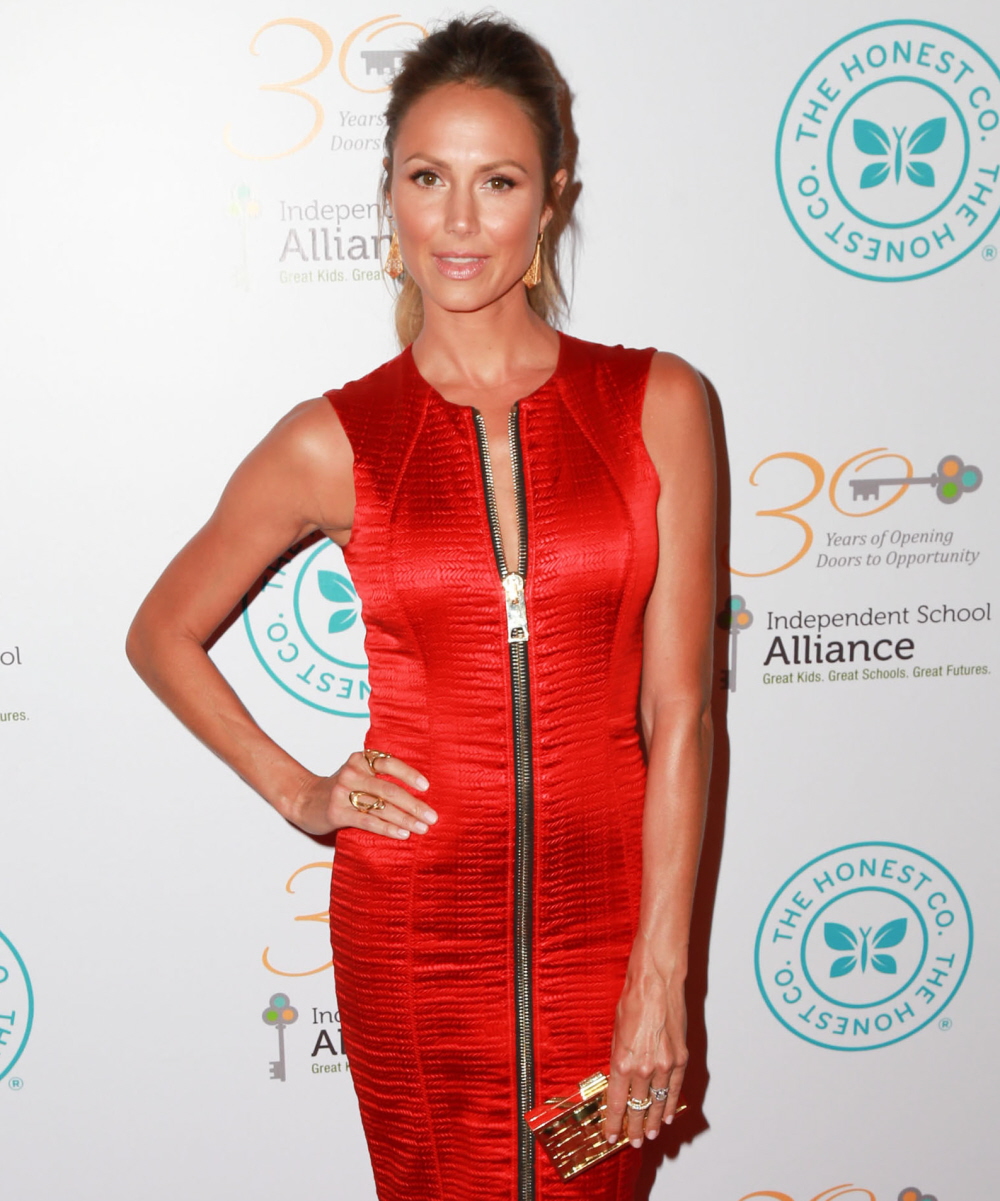 I think Stacy Keibler is pretty happy with her post-George Clooney life, don't you? As time goes on and we find out more about George and Amal's relationship, it definitely seems like both George and Stacy moved on from each other within days/weeks of splitting for good. Stacy ended up with her now-husband Jared Pobre, and Stacy gave birth to their first child, Ava, last year. Stacy was pretty judgy about pregnancy too – she talked a lot about her all-organic pregnancy and how pregnancy isn't an excuse to eat donuts, of course. And now Stacy is chatting about birth plans and why she wanted to have an all-natural home birth with Ava.
Stacy talked about all of this with Ricki Lake, who does the documentary series The Business of Being Born. Lake has become something of a "natural birth" advocate for pregnant women, and she really does encourage women to do home births rather than hospital births. Stacy told Lake that her whole perspective on birth changed after seeing The Business of Being Born – I'm including the clip below. Apparently, Ava was late (which is normal for a first child especially) and then Stacy had a 19-hour labor… at home. With no meds. Stacy tells Lake that she "felt like we went to war together…I kept saying, like, 'Ava's a warrior. I'm a warrior…' Then when she came out, I feel like we had this bond that we fought together."
Stacy also wrote a blog post about her birthing experience – here's part of the essay:
After watching this insightful film, we wanted to educate ourselves as much as we could and raise awareness on this controversial topic. When I was pregnant, I did concurrent care with both my OB-gyn and midwife because I wanted to compare the journey. I concluded that there was no doubt that I wanted to have a home birth with no medication. My husband and family totally agreed. I was so grateful to be able to experience labor in this way, in the comfort of my own home. It was calming, private and uninterrupted, which made for an incredible bonding experience for all three of us. It was by far the best decision I could have made.

It's tough to make a choice for so many reasons, but ultimately, any mom-to-be needs to listen to her own heart and do what she thinks is best for her family. Educating yourself will help guide you in the direction that feels right. If you are pregnant for the first or the fifth time, it is never too late to change your mind on how you would like to experience your little miracle coming into this world.
I've said before, I don't have a dog in this hunt. The idea of childbirth is terrifying to me and I'm exactly the kind of woman who would still ask my doctor for that "twilight sleep" drug that was popular in the 1950s if I was ever pregnant. Like, I wouldn't even need to be conscious. It's cool, I'll meet the baby when I wake up. It does sometimes feel – and I know the mommy flame war is coming – that this is an extension of competitive mothering, like competitive childbirth. Who can have the most natural birth? Who can have the most chill home birth experience? Like if you choose to give birth in a hospital, you've already lost The Mommy Wars. That being said, at least Stacy makes allowances for every woman making her own birthing choice, and not every woman (*raises hand*) would have the stones to do a 19 hour labor at home with no drugs. And that's fine. How women give birth doesn't affect anything other than the horror stories you ladies tell each other.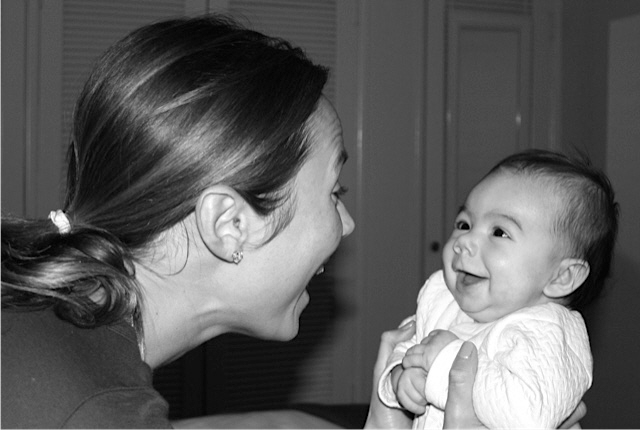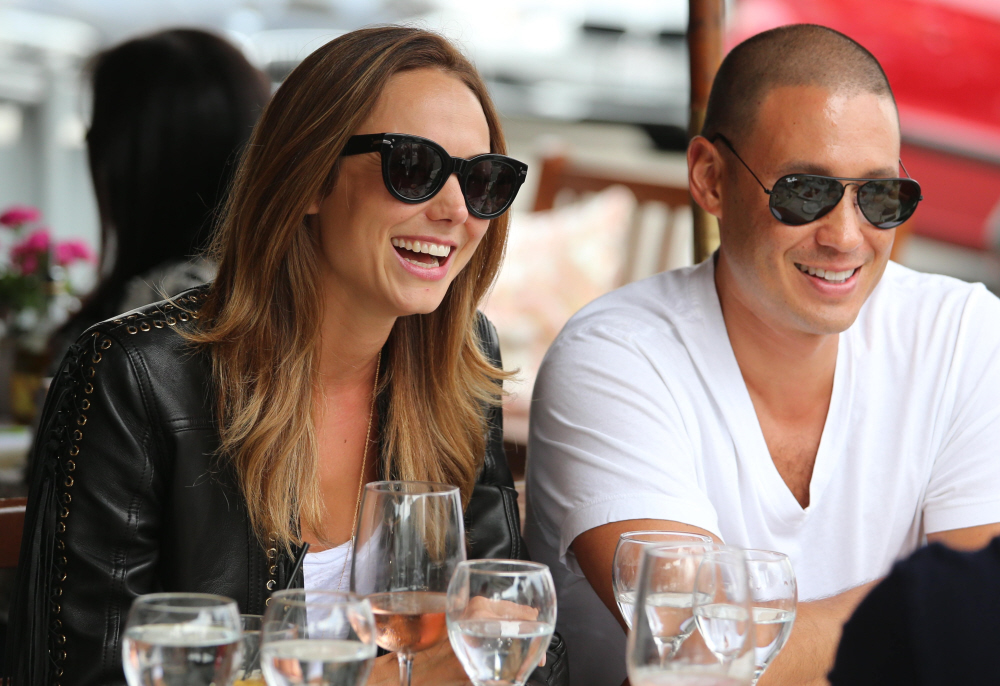 Photos courtesy of WENN, Fame/Flynet.