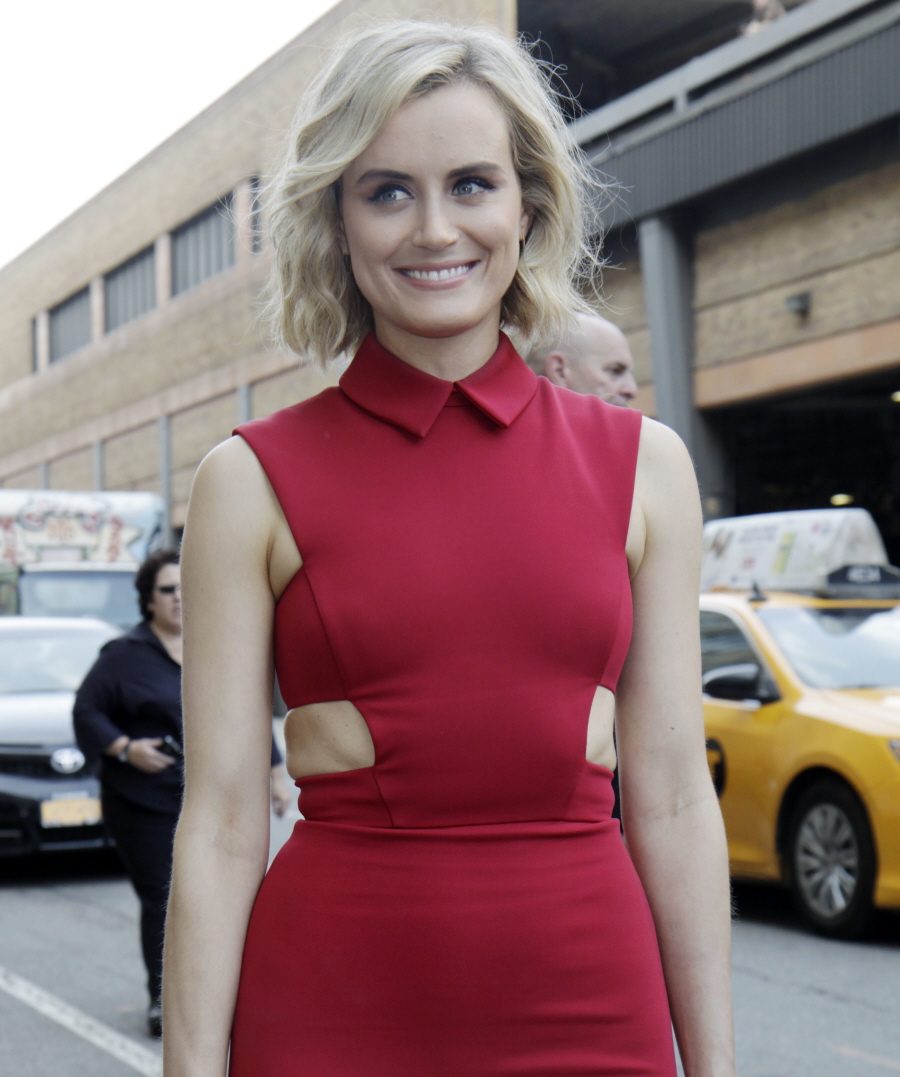 Occasionally, Bedhead & I chat about Orange is the New Black, or more specifically, how the actors on the show can sometimes be a snooze to cover. Taylor Schilling – the lead! – is especially boring in real life. I've tried and failed to care about Schilling enough to cover her interviews a few times, and usually the reaction is "meh." So let's see if this sparks any interest! Star Magazine says that Taylor has started quietly dating hipster icon Carrie Brownstein, best known as one of the ladies in the trio Sleater-Kinney, and also known from her comedic turn in Portlandia, a show which she not only stars in, but developed and writes for it along with Fred Armisen. Carrie is a big deal in riot grrl and hipster circles. Taylor hooked herself a major romance!
Life is imitating art for Taylor Schilling: On her hit show Orange Is The New Black, the 30-year-old is romancing a woman in prison—and off-screen, she's fallen for Portlandia star Carrie Brownstein, 40 (who previously dated St. Vincent).

They film on opposite coasts, but the couple, first spotted together in March in Portland, "text, call and visit whenever they can," says an insider.

Taylor has even attended shows by Carrie's band, Sleater-Kinney, in cities as far away as Glasgow, Scotland, tweeting her appreciation. "She loves everything about Carrie," adds the source. "It's rare to find someone special in this business. They're doing everything they can to keep the spark alive! This could be the real deal."
In this situation, Taylor is the pretty young ingénue and Carrie is the more established figure. Which is sort of annoying because it feels like Carrie has been a big deal throughout my entire adult life. If I'm being honest, I didn't realize both women were bisexual or gay, but the heart wants what it wants. I think they make a cute couple!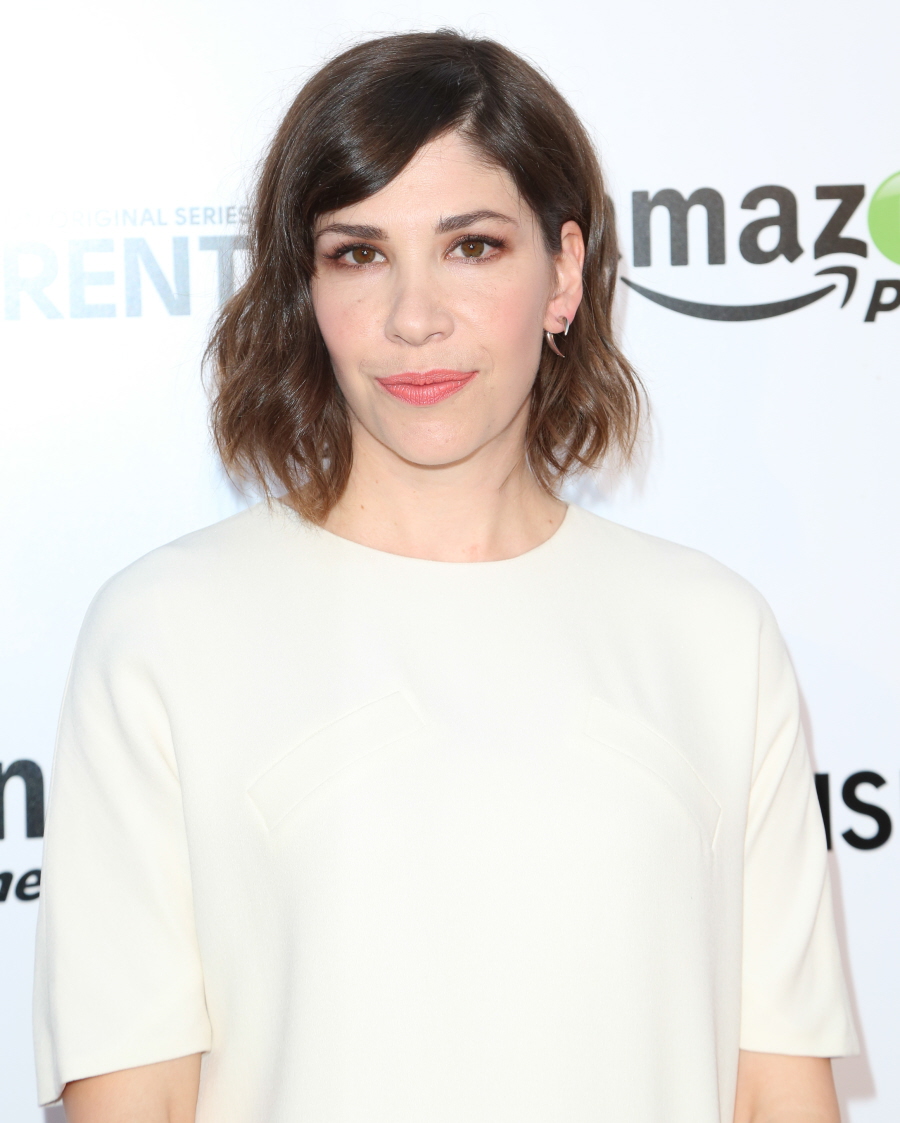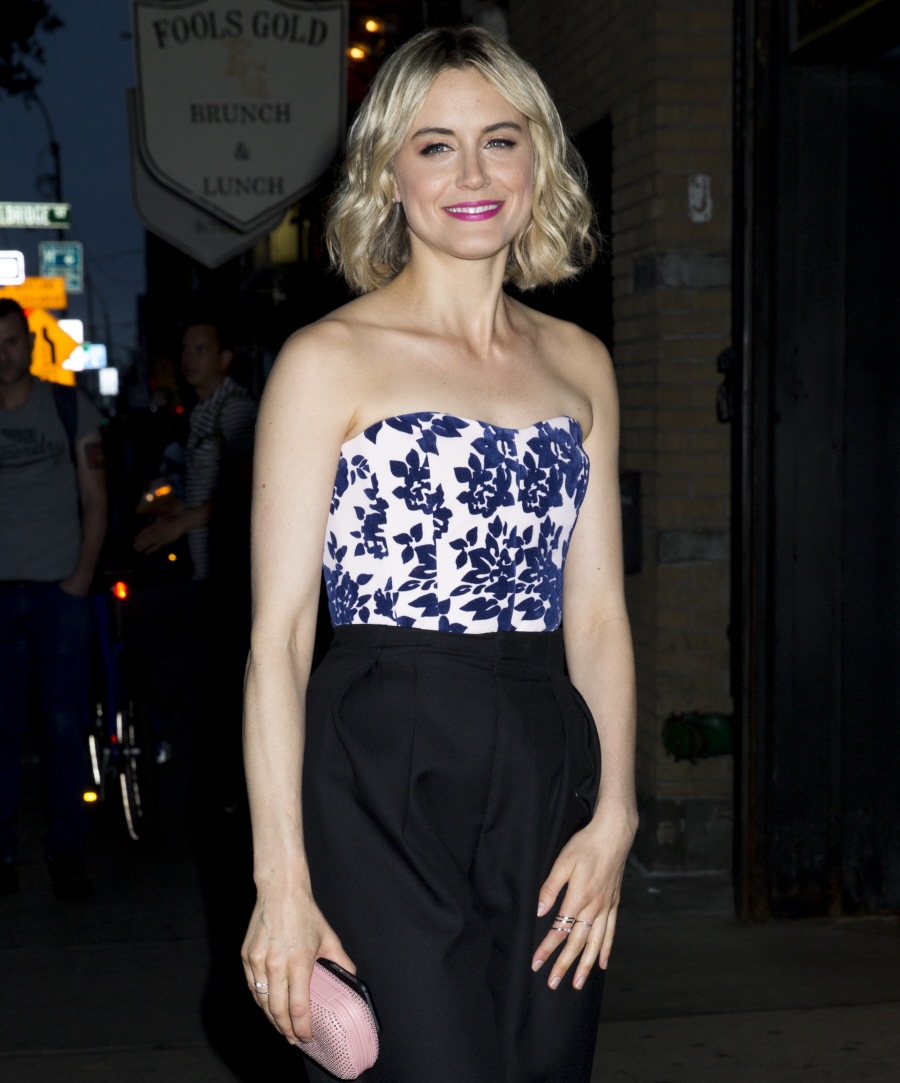 Photos courtesy of WENN.