Bill Cosby's newly released admission of drugging women with Quaaludes for sex should have lasting effects on his image. Most people already believed the victims, but with this testimony, the accounts of his victims, including Janice Dickinson, are validated. It will be interesting to see how Cosby handles this new crisis. Even Disney World removed their Cosby statue after the latest development.
Few people can still look past all of the allegations now that Cosby's own words have confirmed them. Two public figures still refuse to turn on him, and they both happen to be co-hosts on The View. Yep, I'm talking about Whoopi Goldberg and Raven-Symone:
"In America, still — I know it's a shock — you are innocent until proven guilty," she said. "He has not been proven a rapist."

Court docs stemming from a 2005 lawsuit filed by former Temple University employee Andrea Constand show that Cosby admitted to giving Constand three tablets of Benadryl and having seven prescriptions for Quaaludes. Cosby said he offered the sedative to at least one woman and "other people."

"I don't like snap judgments because I've had snap judgments made on me, so I'm very, very careful," Goldberg continued. "Save your texts, save your nasty comments. I don't care."

New View host Raven Symone, who as a child starred with Cosby on The Cosby Show, was more cautious with her stance. "I don't like to talk about it much because he's the reason I'm on this panel in the first place, he gave me my first job," she said. "You need the proof and then I'll be able to give my judgment here or there. Now that there are more facts, more people can come up."
[From Variety]
Raven sounds like she's coming around to the truth. Whoopi, on the other hand, is a lost cause. She previously spoke out for Cosby, but Whoopi's also the same person who defended Roman Polanski with "I know it wasn't rape-rape" reasoning. Even after reading Cosby's admissions, Whoopi still believes there's not enough proof of guilt.
Cosby previously thanked Whoopi and Jill Scott for their support. Whoopi is still team Cosby, but Jill retracted her words after reading the newly released testimony.
About Bill Cosby. Sadly his own testimony offers PROOF of terrible deeds, which is ALL I have ever required to believe the accusations.

— ⭐Jill Scott⭐ (@missjillscott) July 6, 2015
I stood by a man I respected and loved. I was wrong. It HURTS!!! When you get it ALL right, holla.

— ⭐Jill Scott⭐ (@missjillscott) July 6, 2015
Judd Apatow also weighed in (with Esquire) on the newly revealed Cosby admissions. I really liked what he had to say, so here's the quote in full:
"I don't think there is anything new here. It is only new to people who didn't believe an enormous amount of women who stated clearly that he drugged them. We shouldn't need Bill Cosby to admit it to believe forty people who were victimized by him. I am sure there are many victims who have not come forward. Maybe now more people in show business and all around our country will stand up and tell the people he attacked that we support you and believe you. I also hope Camille Cosby and Phylicia Rashad will now stand with the victims and not with their attacker."
Judd's position is that no one should have needed to hear confirmation from Cosby to believe the timeline of abuse really happened. Good for Apatow. He also did well to call out Camille Cosby and Phylicia Rashad for branding the victims as liars.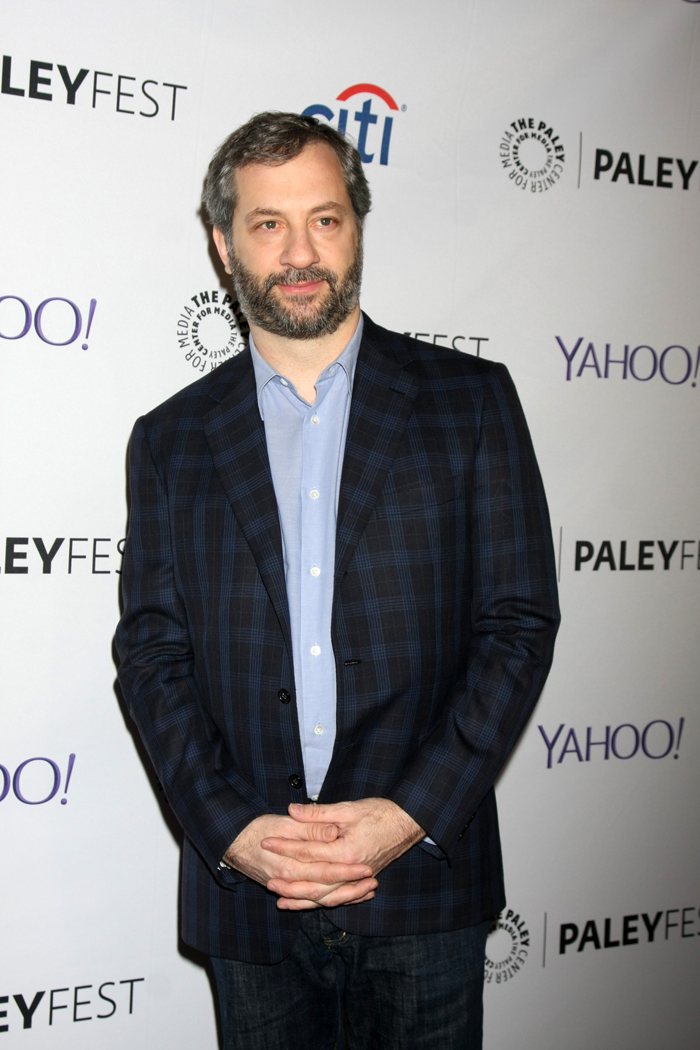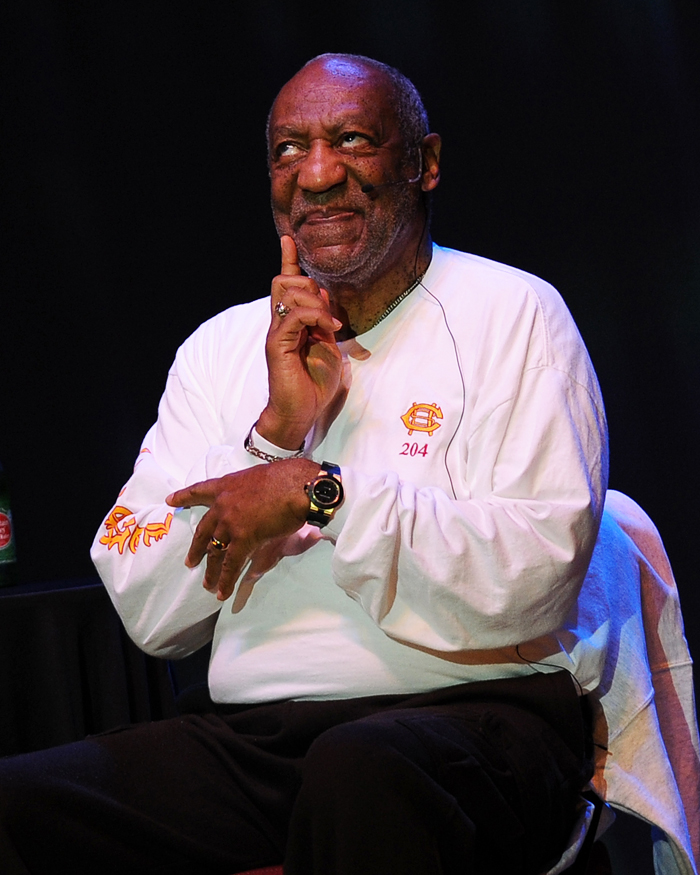 Photos courtesy of Getty & WENN