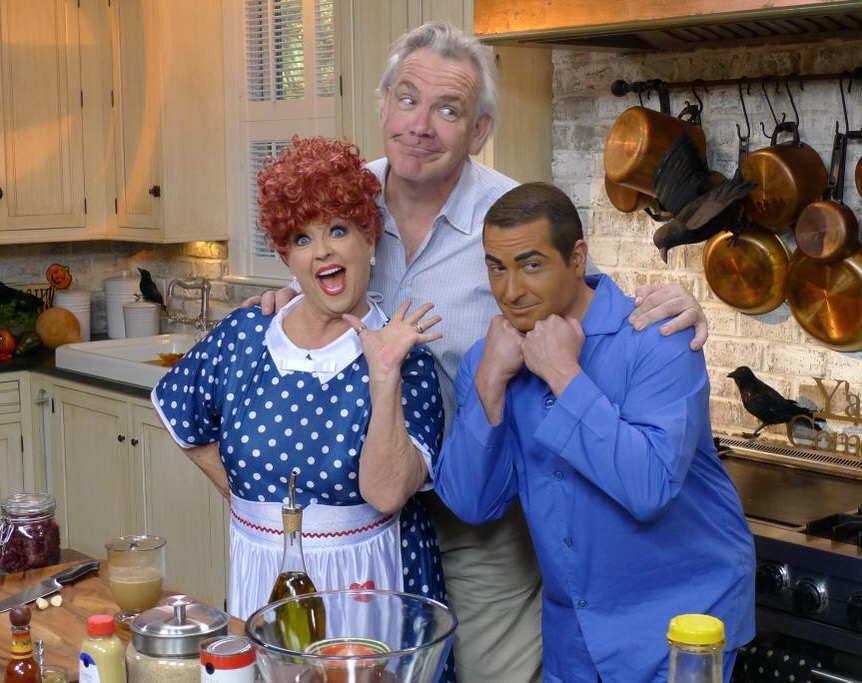 Oh, God. You knew it was going to happen. You knew that Paula Deen's second act couldn't last. Paula Deen's Twitter account posted the above photo yesterday with the message "Lucyyyyy, you got a lot of esplainin' to do!" The tweet was quickly deleted, but of course it was too late – multiple media outlets had taken screenshots and copied the photo. Shockingly, Paula isn't the problem (or she's not the biggest problem in this photo): that's her younger son Bobby right beside her, in Desi Arnaz "brownface." The real Desi wasn't even that dark-skinned, you know? He was a light-skinned Cuban. Deen's rep told media outlets:
"Paula Deen's Social Media Manager posted a picture this morning of Paula and Bobby Deen dressed in costume as Lucy and Ricky, from I Love Lucy.This photograph is from a Halloween episode of Paula's Best Dishes that aired in 2011. Paula immediately had this picture taken down as soon as she saw the post and apologizes to all who were offended. As such, Paula Deen Ventures has terminated their relationship with this Social Media Manager."
The message seems to be "Of course we knew perfectly well that there were other notable examples of the Deen family's racism, but we never intended to post those examples on social media!" It would be like someone in the Deen family "accidentally" posting the n-word on Twitter and firing their social media manager because the tweet went through. The racist act was not that the photo was posted on Twitter. The racist act was that Bobby Deen thought it was cool to dress up in brownface, because being "brown" is a costume, y'all.
Two years ago, Paula Deen's empire began to crumble after multiple stories of her racism began to come out, including Deen's admission during a deposition that she had used the n-word before. Most of the racist explosion/implosion happened in 2013, and Deen lost a lot of advertising, she lost tons of money and she lost her Food Network show (sort of, her sons still work with the network and Paula still shows up on their shows). Since 2013, she's been quietly pulling her empire back together, to mixed results. I mean, I think she okay financially, but she really wants to rehabilitate her public image and I think she is being advised by some kind of crisis manager long-term. Money well spent, eh?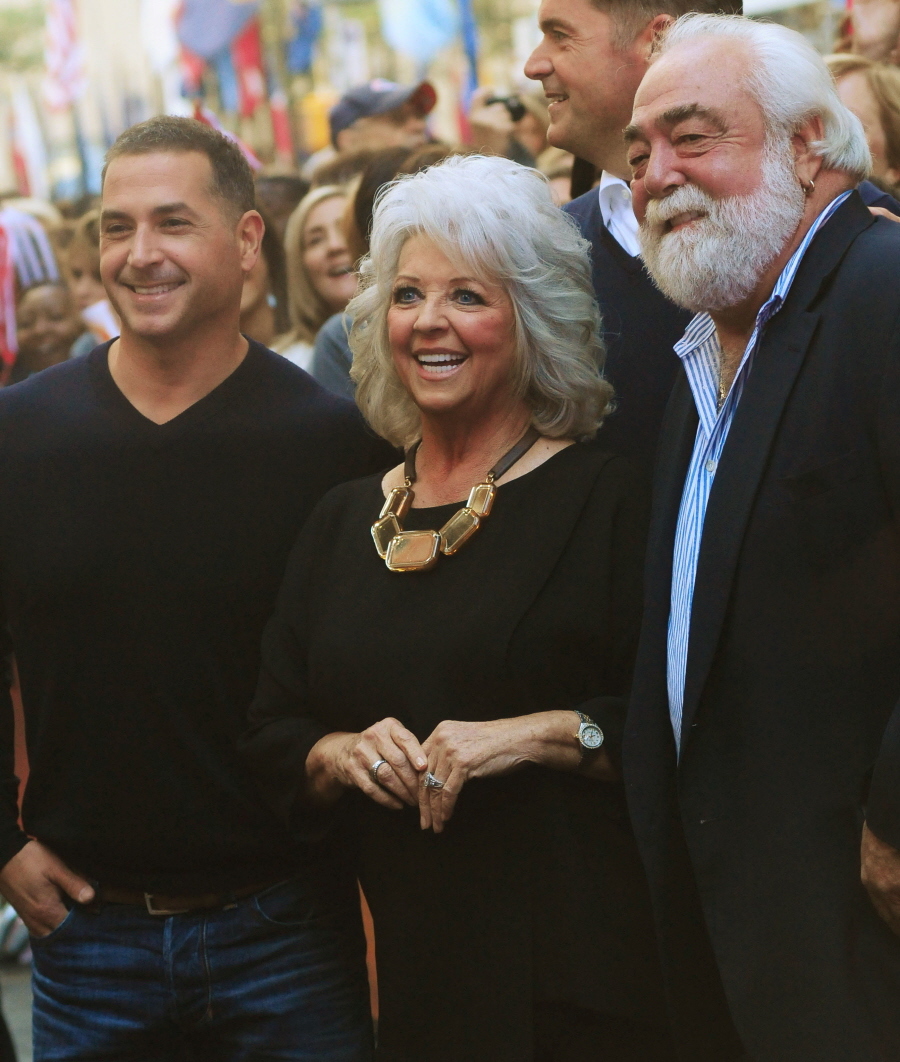 Photos courtesy of Paula Deen's deleted tweet, WENN.