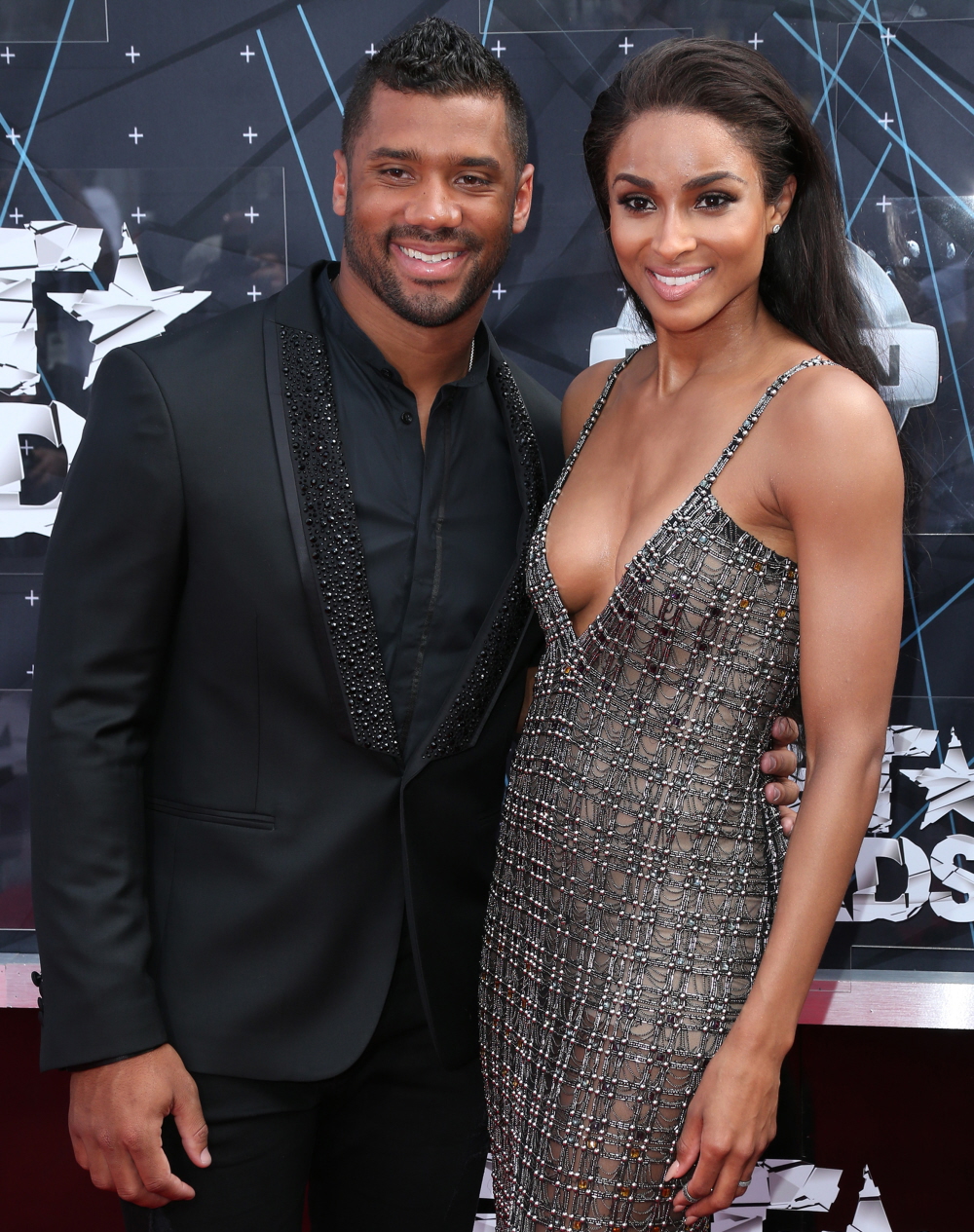 I saw this story on Monday and I just thought, "Yeah, right." But it's taken on a life of its own. Seattle Seahawk Russell Wilson did an appearance at The Rock Church over the weekend and he ended up chatting about his relationship with Ciara. I sort of didn't know/care that Ciara had moved on from Future, but that happened last year. Ciara gave birth to Future's son, Future Zahir Wilburn, and then by August 2014, Ciara and Future were done. He cheated on her and their engagement was off. According to the internet, Ciara and Russell started dating this spring, maybe March or April. And in that time, Russell says they have not had sex. They are practicing abstinence. Because of course.
Taking it one (two) step at a time. Russell Wilson is an open book when it comes to his faith and now his romantic life. During an appearance at The Rock Church on Sunday, July 5, the Seattle Seahawks quarterback, 26, opened up about the intimate details of his relationship with Ciara.

"I do have a girlfriend, yes, she's a sweetheart," the self-proclaimed "saved" Christian admitted. "She's everything you could ever want, honestly. Funny thing is, I told somebody that that's the girl I wanted to be with before I ever met her. I told somebody, 'I'm probably going to end up with Ciara.'"

When asked about how he moves forward with his relationship while remaining true to his promises to God, Wilson told a story.

"I met this girl named Ciara who was the most beautiful woman in the world, the most kind person, the most engaging person, everything that I could ever want," he explained. "She was on tour and I was looking at her in the mirror, and she was sitting there. And God spoke to me and said 'I need you to lead her.' And I was like, 'Really? Right now?' And he goes, 'No, I want you and need you to lead her.' And I asked her, 'What would you do if we took all that extra stuff off the table? And just did it Jesus' way?'"

When the host of the talk asked Wilson to clarify what he meant by the "extra stuff," the football star admitted, "Yeah, we're talking about sex… Can we love each other without that? If you can really love someone without that then you can really love somebody… I ain't gonna lie to y'all now. I need y'all to pray for us. Because I know y'all have seen her on the screen now. If there's a 10, she's a 15. Pray for me, keep my mind clear, keep my heart clear."

Wilson went on to talk about the plan he felt God had for them as a couple.

"For me, I knew that God had brought me in her life to bless her and for her to bless me," he said. "We're not going to be perfect, by any means. But he's anointed both of us and he's calling for us to do something special."
I'm including the video below (full disclosure: I only made it about a minute into the video). My take: I don't really have a problem with two adults deciding to abstain from sex because of their religion or what have you – I think that's a totally different situation than, say, being paid to shill abstinence-only education to kids or telling hormonal teenagers that sex is dirty and sinful. Does this still bother me? Sure – sex is an important and healthy part of modern relationships and I can't imagine that there are many adult men or women prepared to marry a person without sleeping with them, Duggars excluded.
This whole thing sort of reminds me of Ali Landry's post-divorce situation – when she remarried after the debacle with Mario Lopez, she and her new husband waited until they were married too. Ali has said it wasn't so much about religion for her, she just felt very damaged from her past relationships and she wanted to have an old-fashioned courtship without sex. I wonder if that's how Ciara feels? Like, it might be refreshing to be with a guy who is not trying to get in her drawers 24/7.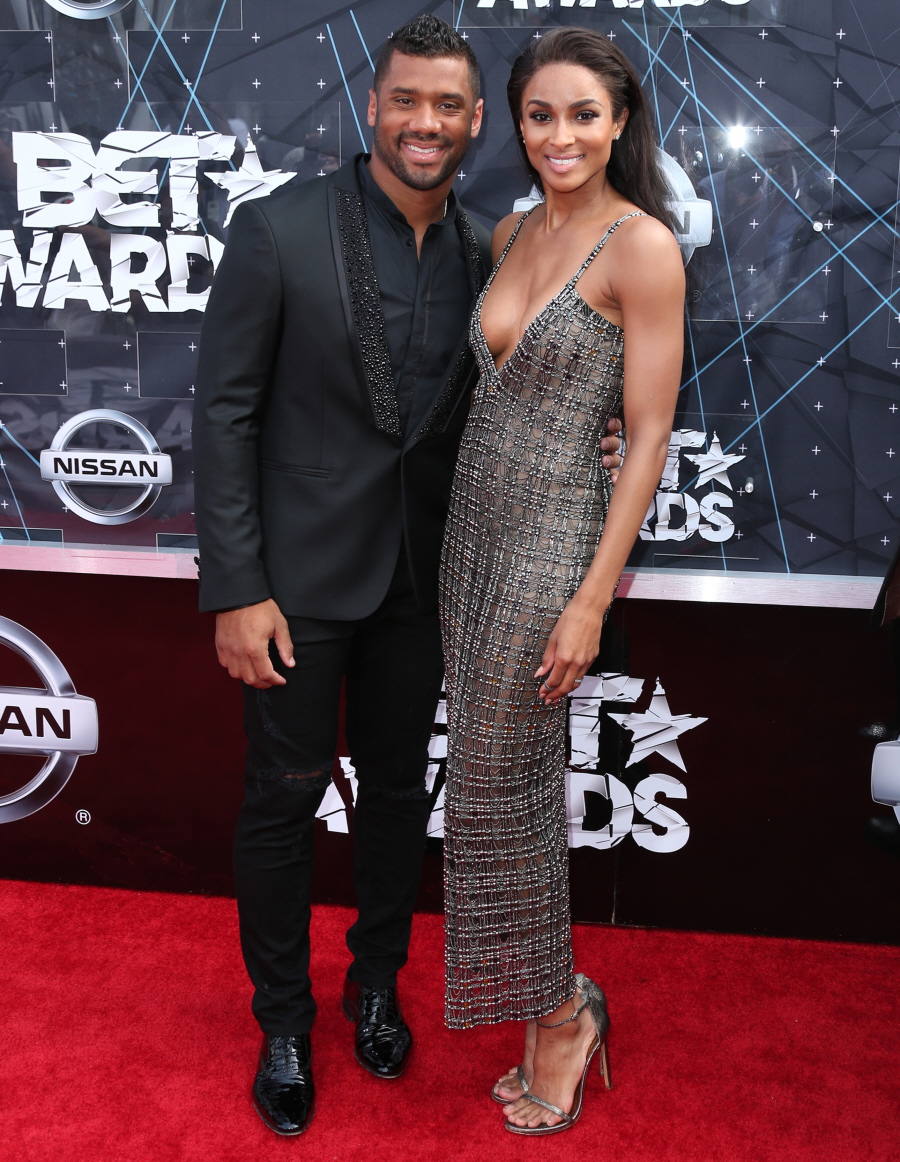 Photos courtesy of WENN.