Earlier this week, ten year-old testimony from Bill Cosby was released in which he admitted drugging women with Quaaludes so he could sexually assault them. Deadline did some digging and came up with some related news — CAA dumped him as a client last fall when the scandal broke. An agency official told Deadline, "We do not represent him at this time." Sure enough, Cosby's name has disappeared from CAA's public speakers roster. He still has a publicist and lawyers, so he's not alone, but Cosby will never find another reputable agent again.
Whoopi Goldberg is steadfast in her support of Cosby. We talked yesterday about her claim that there was no real proof that Cosby raped the 40+ women who've come forward. Whoopi's statements on rape are always the worst. Long ago, she defended Roman Polanski. Now Whoopi doesn't even believe that Cosby's own admission points to rape. Whoopi ranted again yesterday. She still believes in Cosby's innocence, and she feels personally persecuted too:
Whoopi feels attacked: "People have been coming after me and saying they're going to snatch my family. It's like being Frankenstein, people coming after you with the fire and they're going to burn you. Not any of you threatening me or telling me you're coming after me because you don't like what I said is going to change the fact that no one has convicted him, he has not been arrested. The bottom line is, that's the law. Innocent until proven guilty."

She doesn't believe the victims: "We all have a very important role to play when it comes to abuse and rape. If it's true the person has to be taken to nth degree of the world and punished. No one here thinks rape is good. No one here thinks rapists are fun. So, don't come after me like that, 'cause I'm sick of this bull. Here's the bottom line, for me: It's my opinion. And the American courts agree with me, because still he has not been taken to jail or trial on anything. So, back off me!"
[From The View on YouTube]
Most people can't believe that Whoopi is still defending Cosby and (pretty much) saying the victims are making things up. Cosby victim Janice Dickinson is very disappointed in Whoopi: "What is wrong with you, Whoopi Goldberg? What more does it take? You need to be fired. How dare you sit there on The View? You need to be fired, you stupid woman. That is ridiculous." Also, both Whoopi and Camille Cosby need to stop acting like Cosby is the victim.
One more thing. The newly revealed testimony could open the door for one known accuser, Chloe Gains, to file criminal charges before the statute of limitation expires. Gains accused Cosby of sexually assaulting her in 2008 at the Playboy Mansion.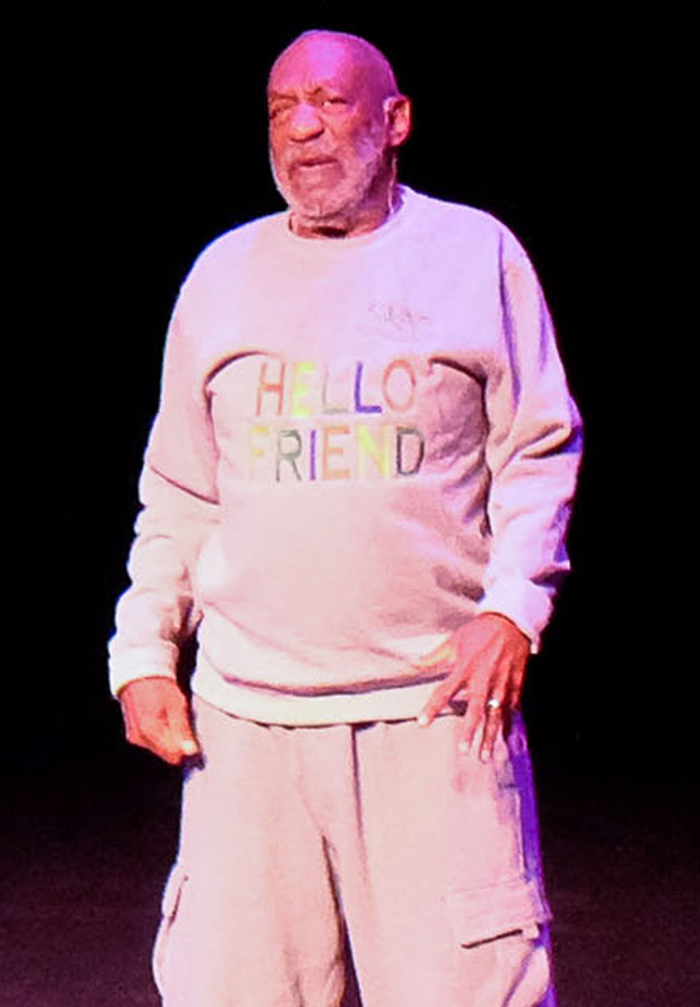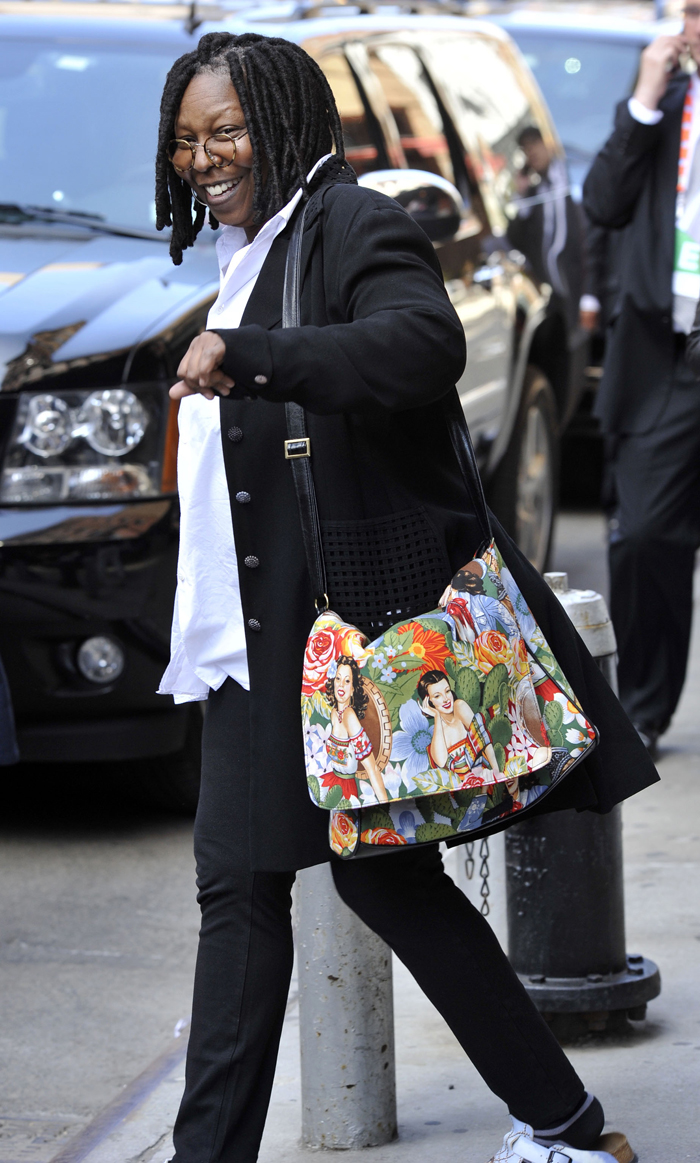 Photos courtesy of Fame/Flynet & WENN