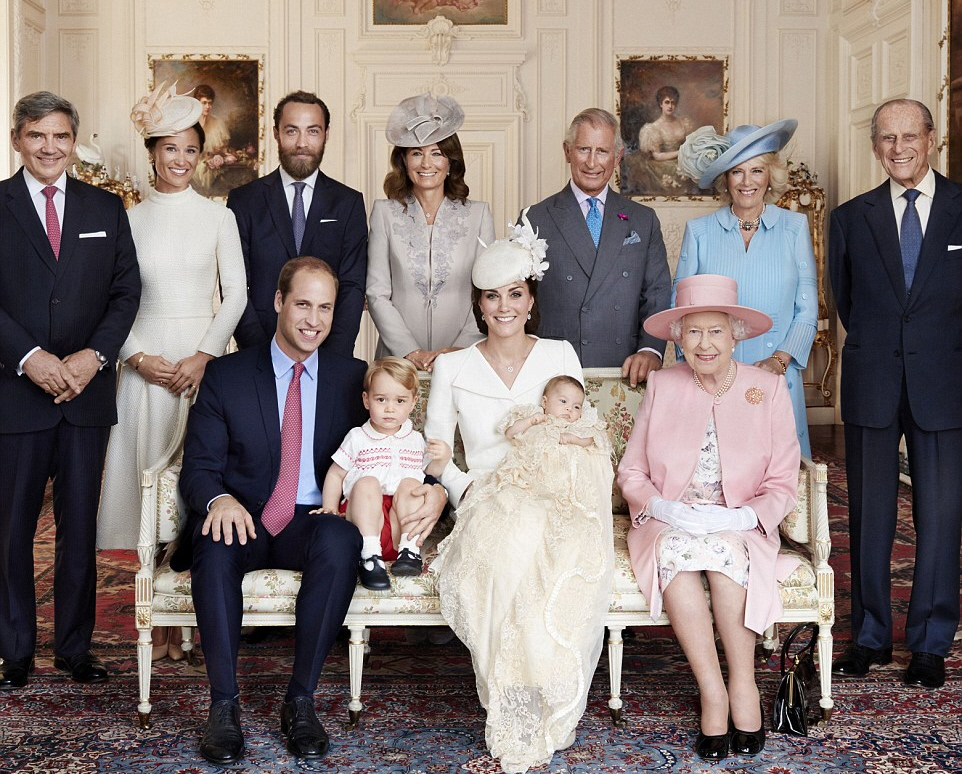 I forgot about this! When Princess Charlotte's christening was held on Sunday, the Cambridges had hired Mario Testino to do some portraits of the family. Testino did the formal portrait of the Cambridges together with the extended family (the Middlestons, the Windsors and the Waleses), plus Testino did some informal portraits of the growing Cambridges. The @KensingtonRoyal Twitter account posted all of these photos, so they want the public to share them and enjoy them.
My favorite is the one of William and George – as much as I think William wasn't around very much when George was a baby, the father and son do seem to have bonded since then. George looks very comfortable and happy with his dad. I like the informal photo of Kate with Charlotte too – very cute. Charlotte seems very dark in these photos, right? Am I imagining that or did she get full-on Middleton coloring? And it seems like Will and Kate got their second brown-eyed child, which is still bizarre considering Will and Kate both have light eyes.
Anyway… cute photos. I guess this will cancel out all of those stories about how much it's going to cost to move the tennis court at Anmer Hall. It probably also cancels out the rumor/story that Kate didn't meet with the survivors of the 7/7 bombings on Monday because she was with her trainer (but she still had time to go to Wimbledon!). Just look at the babies!! Chubby cheeks!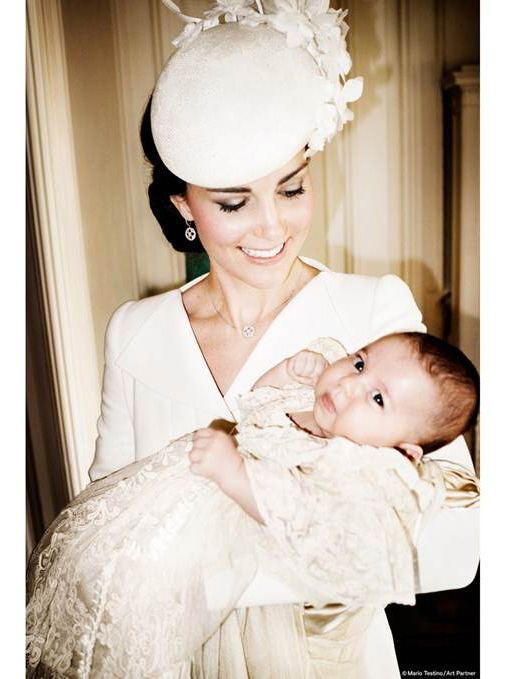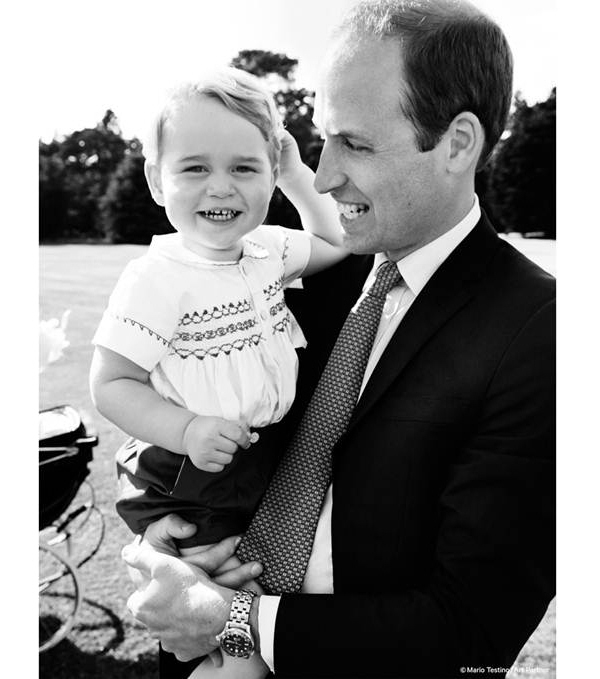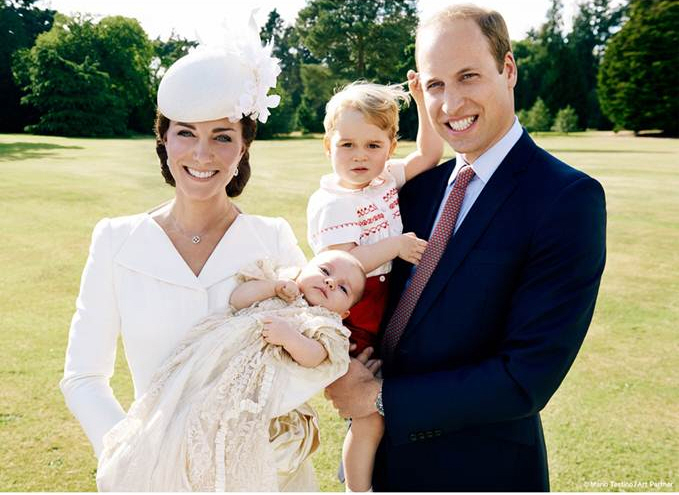 Photos courtesy of Mario Testino/@KensingtonRoyal.