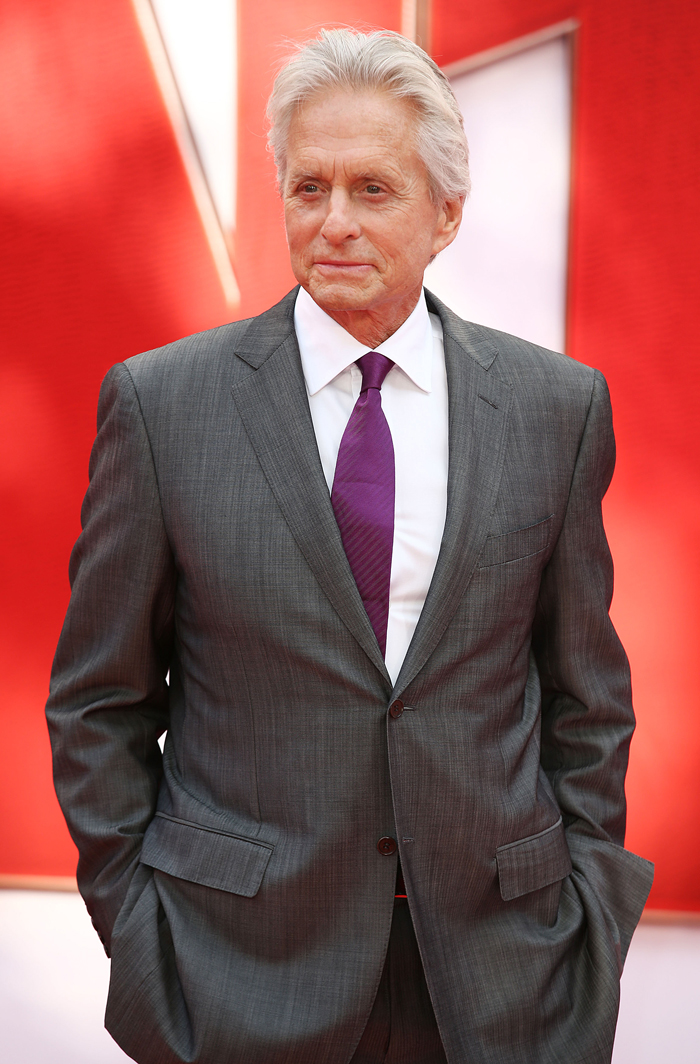 Michael Douglas gave an interview to The Independent to promote his role in Ant-Man. Yep, Douglas is a Marvel man now. If the studio is listening, he wants them to know he's also open to an Avengers film. Just like every other actor in the universe.
Douglas piggybacks here on a recent Guardian interview with Dustin Hoffman, in which the actor said television is king now, and "film is the worst it ever has been." Douglas sort of agrees, but he mainly uses this interview to lament the current state of the American actor. Dude is 70 years old, and he's been acting for 50 of them. He's seen a thing or two, and Douglas believes American actors are too busy "getting caught up in their image" to be masculine:
On manly actors: "There's something going on with young American actors – both men and women – because the Brits and Australians are taking many of the best American roles from them. Clearly, it breaks down on two fronts. In Britain they take their training seriously while in the States we're going through a sort of social media image conscious thing rather than formal training. Many actors are getting caught up in this image thing which is going on to affect their range. With the Aussies, particularly with the males it's the masculinity. In the US we have this relatively asexual or unisex area with sensitive young men and we don't have many Channing Tatums or Chris Pratts, while the Aussies do. It's a phenomena."

The problem with the internet age: "There's a crisis in young American actors right now. Everyone's much more image conscious than they are about actually playing the part."

On Dustin Hoffman's statement: "I understand what he's saying, but I think you have to look at the delivery system. There's a lot of good stuff being made in the cable area, good writing there. Kramer vs Kramer, those great mainline films he was in aren't being made anymore [for cinema] but are in a different delivery system. Most of the great screen writers have gone into the cable area because that's where they can also produce. The problem in making a film for cinema is the cost of distribution. People can scrape together money for a movie but not the advertising."
[From The Independent]
I don't think Douglas realizes how far a little bit of Chris Pratt goes, and there's only room for one of them in Hollywood. But I see what he's saying. Douglas has appeared in so many films, but he sticks out most (in my memory) as the virile adventurer in those Romancing the Stone movies. Back then, there was no such thing as social media. Images were crafted by studios and monthly magazines, not by the immediacy of selfies on the Internet.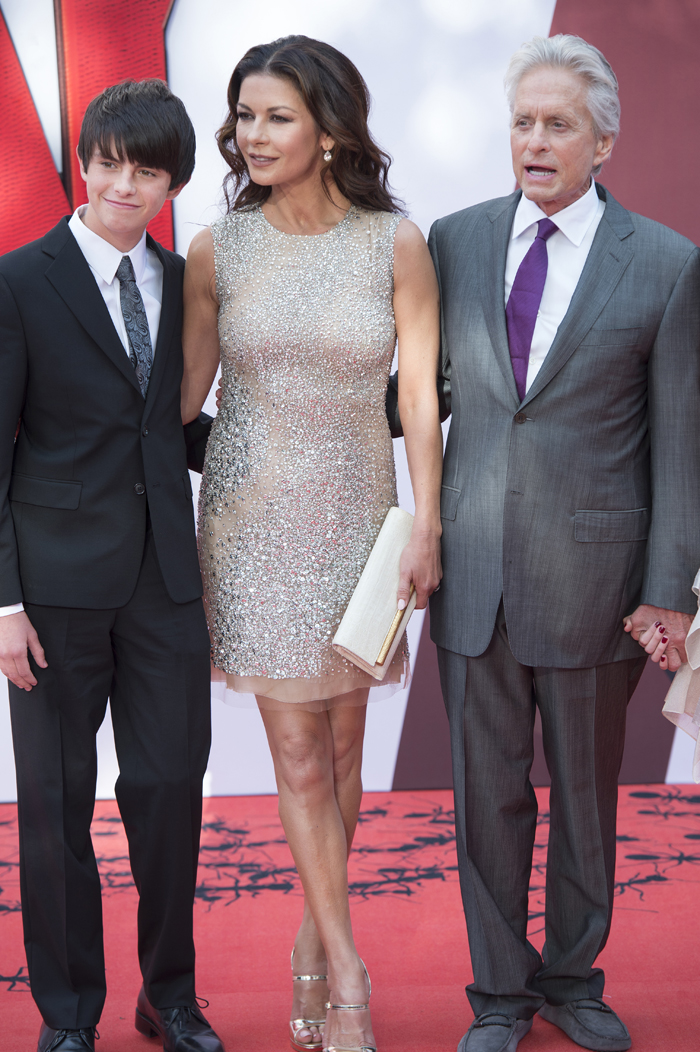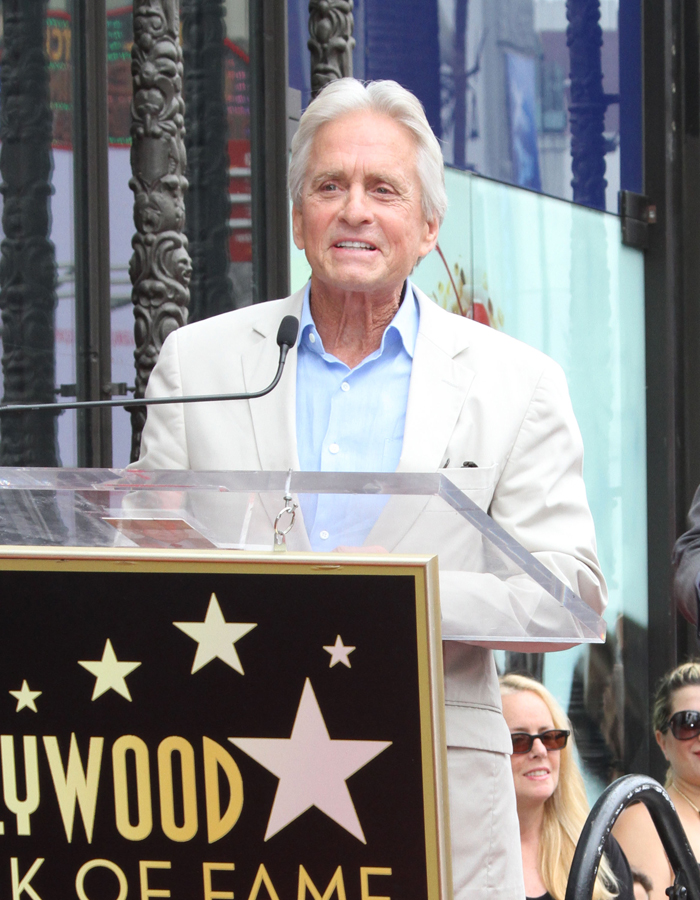 Photos courtesy of WENN