On Saturday, Kylie Jenner rolled out of bed, took 500 selfies as usual, and posted one to Instagram. The caption casually referred to her new cornrows: "I woke up like disss." Amandla Stenberg (who played Rue from The Hunger Games) couldn't let Kylie's hairstyle slide without comment. Amandla recently wore cornrows to prom with date Jaden Smith, and she called out Kylie for appropriation: "When u appropriate black features and culture but fail to use ur position of power to help black Americans by directing attention towards ur wigs instead of police brutality or racism #white girls do it better."
Kylie replied, "Mad if I don't, Mad if I do … Go hang w Jaden or something." (You can see a screenshot of both comments here.) This wasn't the greatest comeback, and Amandla had a point. Kylie was celebrated by the media for wearing dreadlocks earlier this year because they were seen as "edgy," yet Zendaya was mocked for wearing dreds. Now Kylie's cluelessly wearing cornrows.
Amanda previously called out appropriation from pop stars like Miley Cyrus, Katy Perry, and Taylor Swift. Amandla defined the concept for those who think it doesn't exist:
"The line between cultural appropriation and cultural exchange is always going to be blurred. But here's the thing: appropriation occurs when a style leads to racist generalizations but is deemed as high-fashion, cool or funny when the privileged take it for themselves. Appropriation occurs when the appropriator is not aware of the deep significance of the culture they are partaking in."
[From Amandla Stenberg on Tumblr via Pajiba]
Amandla nailed it. Kylie's simply not aware of anything of substance, so of course she doesn't recognize the cultural significance of her hairstyle of the day. One positive aspect of this situation is that Kylie won't wear the cornrows for long. I'm including pictures of Kylie's Friday hairdo, a mermaid-blue wig with dark roots.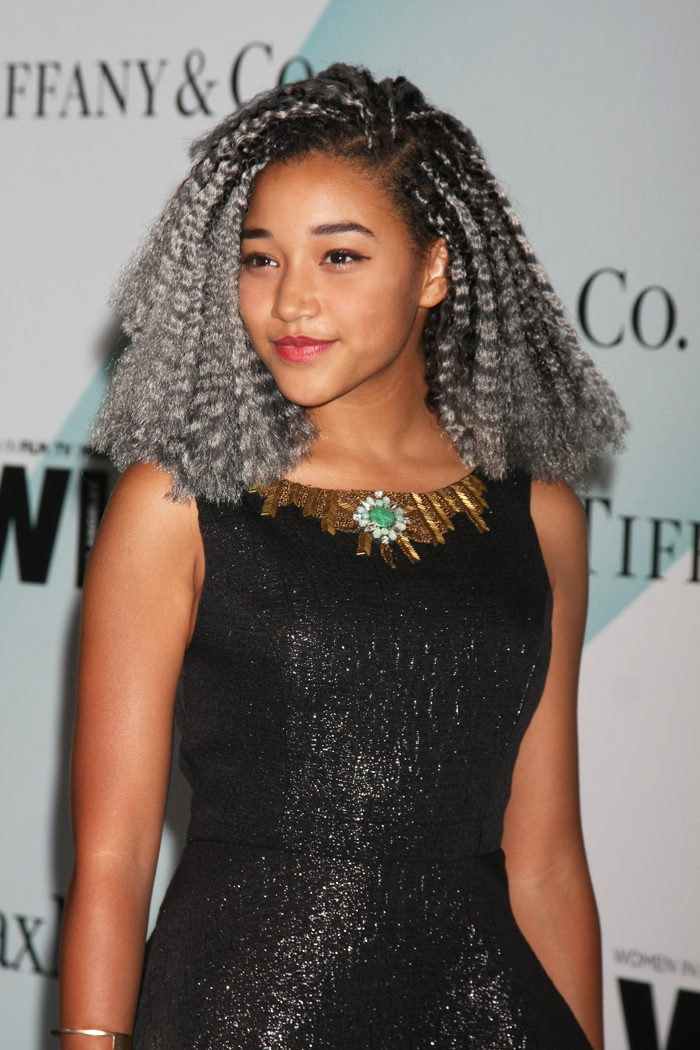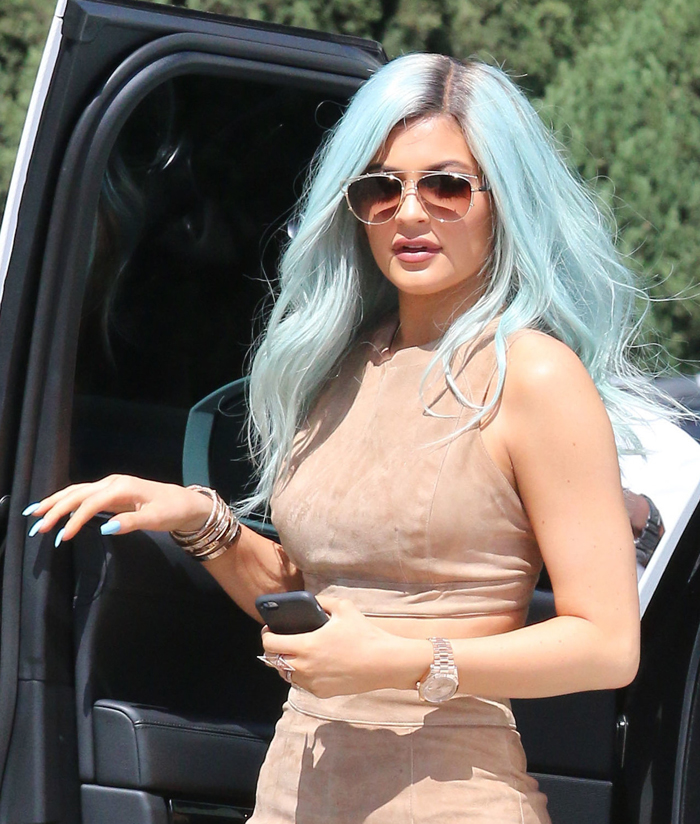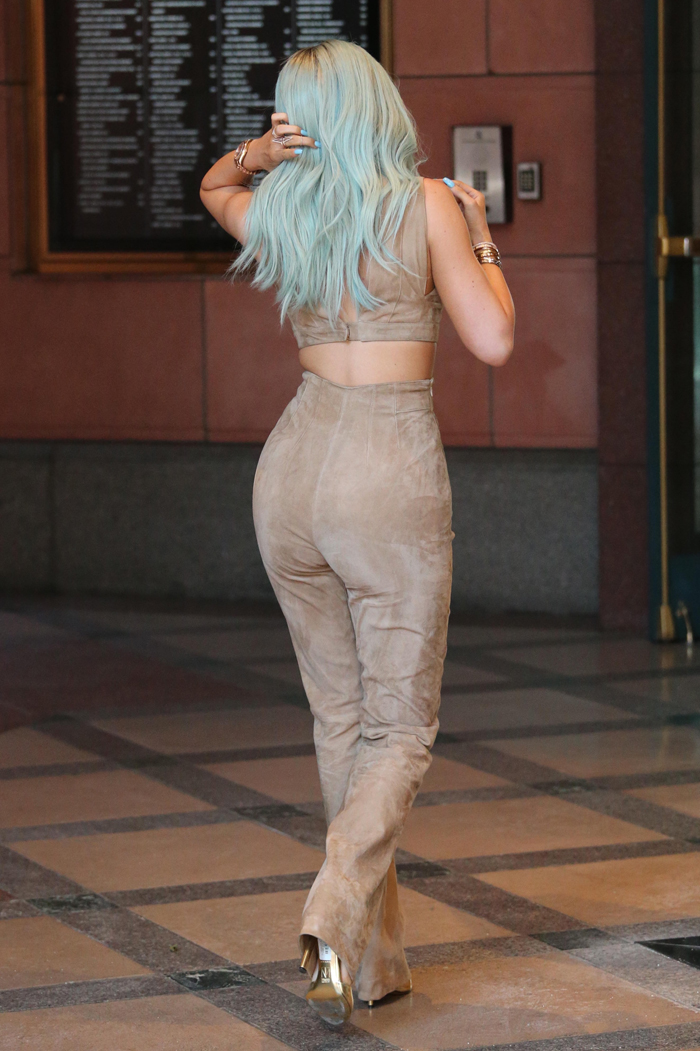 Photos courtesy of Kylie Jenner on Instagram, Fame/Flynet & WENN