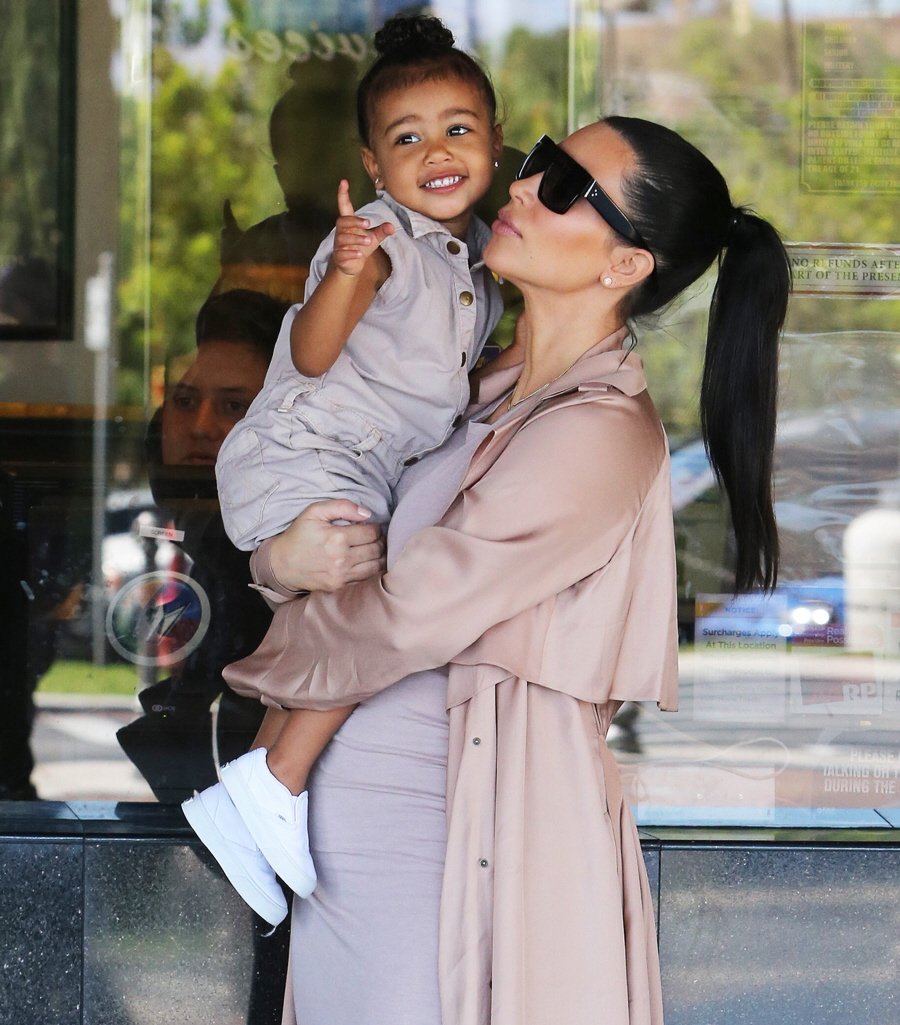 Kim Kardashian and Kanye West wanted attention for some reason yesterday. They were out and about for two major outings complete with costume changes. First, Kim and Kanye went to lunch in Malibu – those are the photos where Kim is in red. Then Kim and Ye took North to a movie later in the day (in nude/pink). What do you think they saw? My guess is Minions. I would think North would be too little for Minions, but maybe not. Maybe she's really well-behaved in movie theaters. It happens.
In case you couldn't tell, Kim still doesn't have a clue about maternity style or how to dress her growing body. Even if she wasn't pregnant, she should never wear anything with a high neck or turtleneck. EVER. And I'm already tired of the long coats in July and the crazy heels. I can see that her feet already look sort of swollen too, which just reminds me of her poor feet during her first pregnancy. The Daily Mail notes that Kim's coat in the movie-theater photos is a $4500 Lanvin coat and North got popcorn butter all over it. Sigh…
All last week, I managed to avoid talking about Kim and Kanye's appearance in the new issue of System Magazine. I really didn't want to post those photos, so you can see them here (they are NSFW-ish). Kanye "styled" Kim for the shoot, which features several photos of a scantily-clad blonde Kim laying on a pile of dirt, etc. It's all pretty silly/dumb.
PS… North is gorgeous. She's a really beautiful little girl.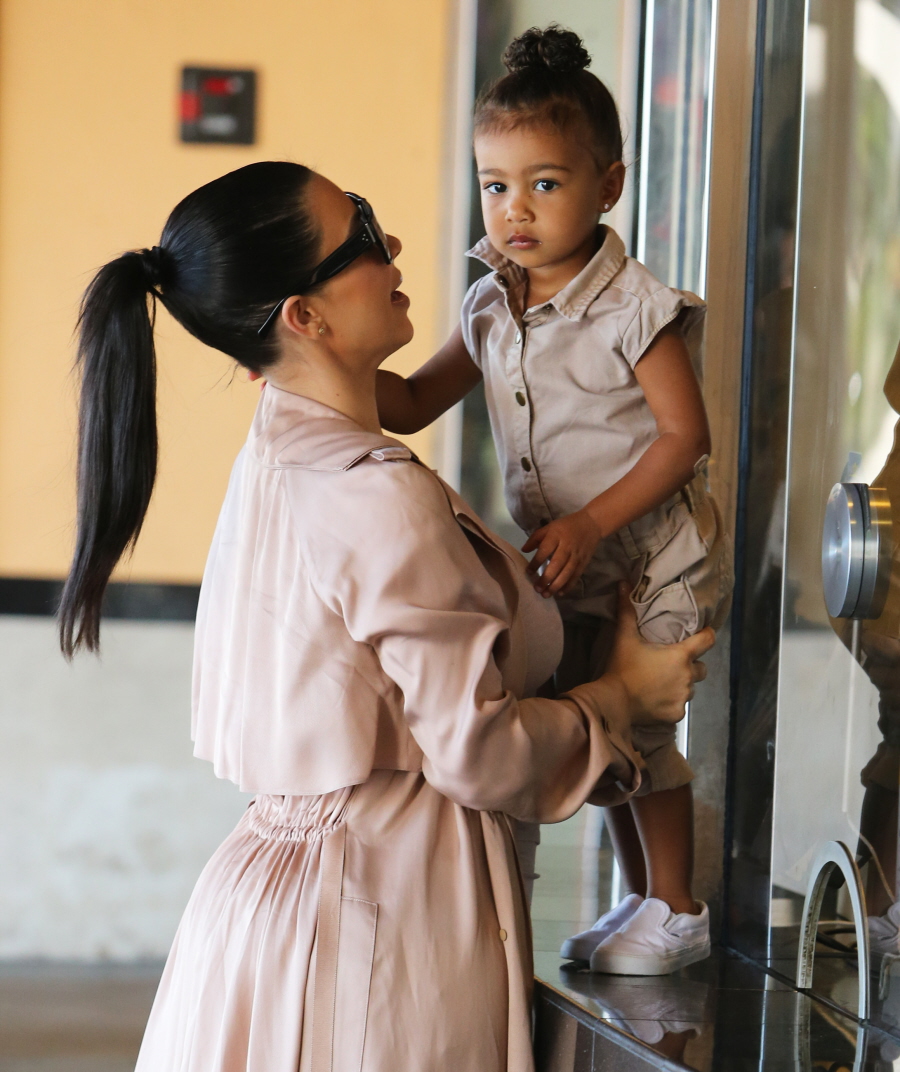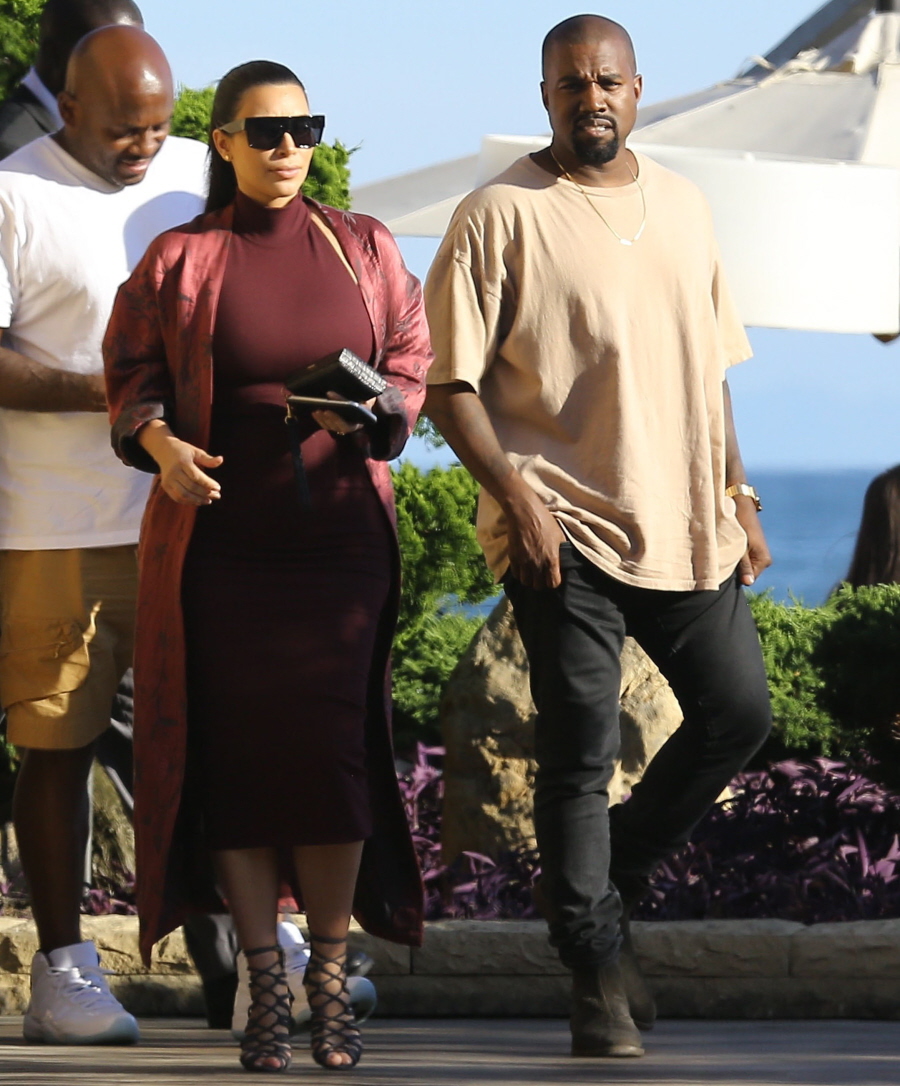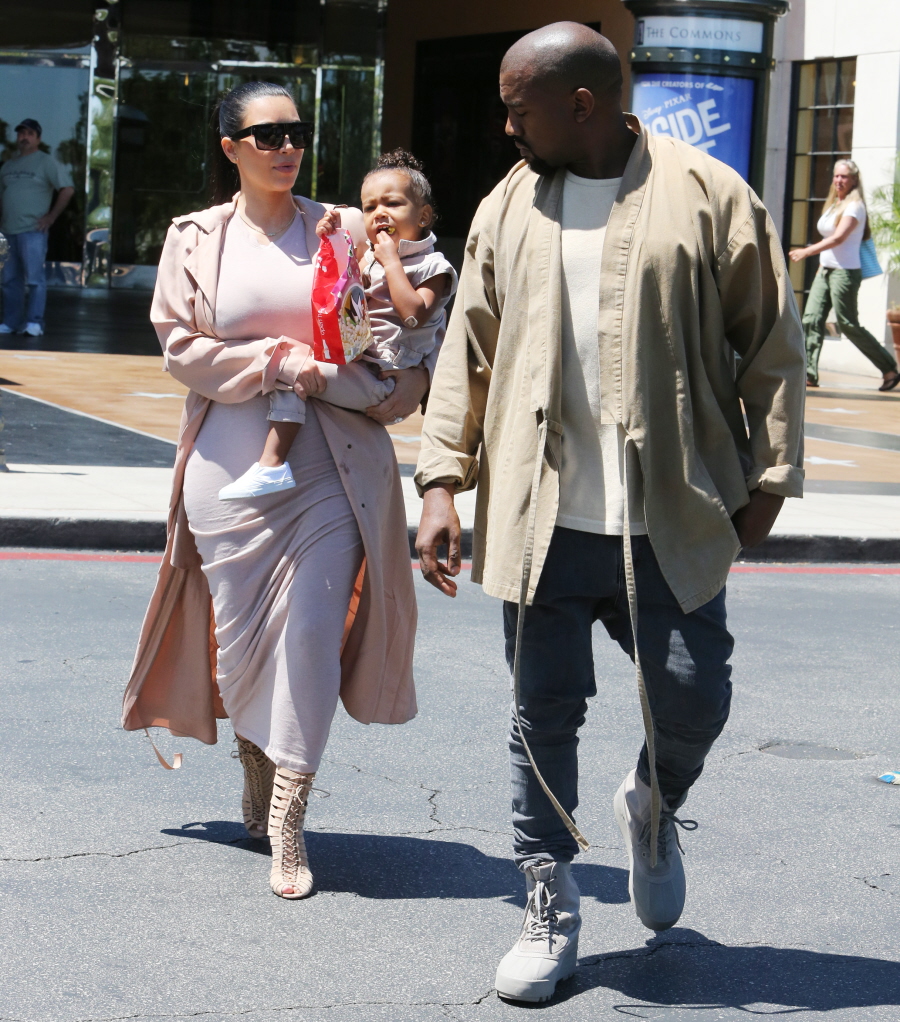 Photos courtesy of Fame/Flynet.