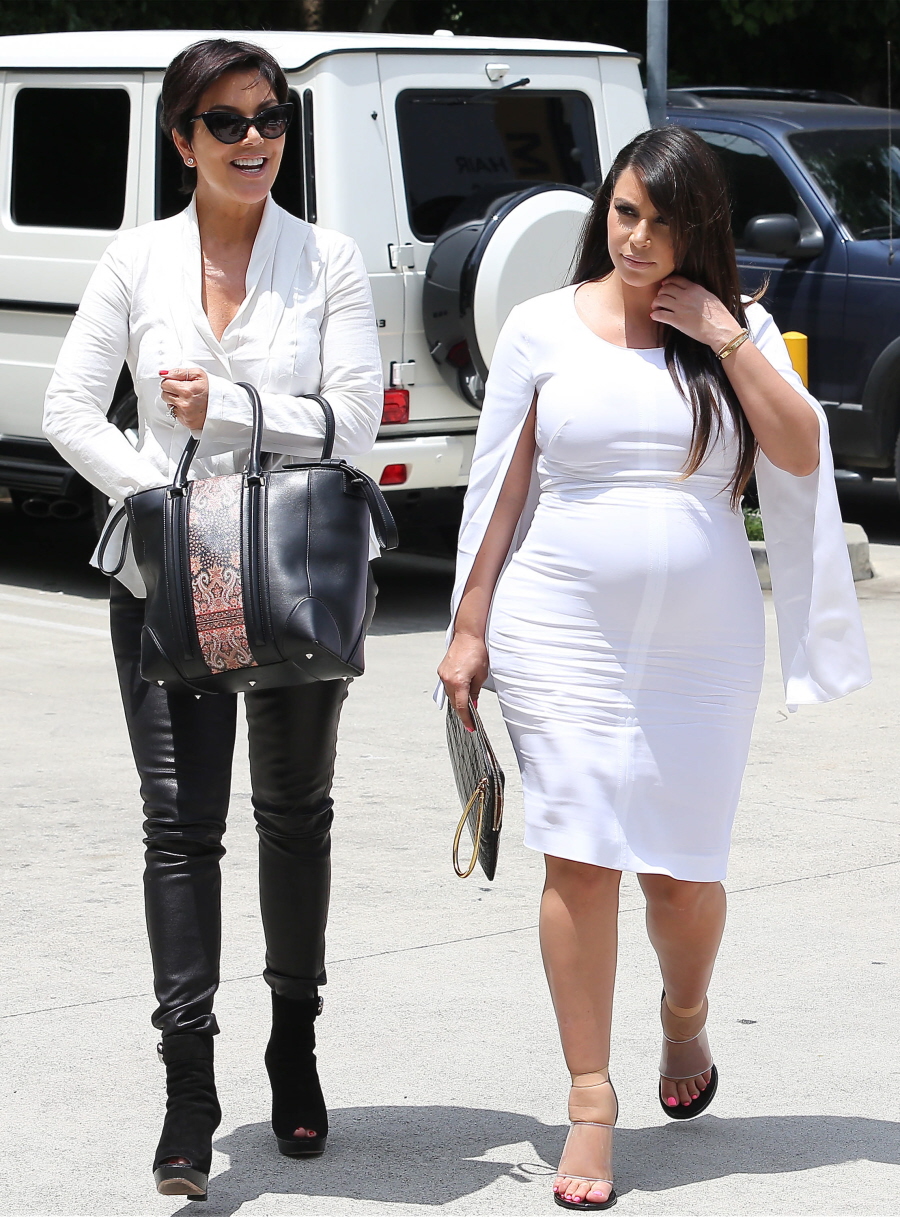 Here are some new photos of Kim Kardashian and her mother, Lucifer's Homegirl, out and about in LA yesterday. Kim doesn't look too bad here – her clothes are still too tight, but I don't feel like her unborn child is being smothered by ten layers of maternity Spanx at least. There is one really unfortunate thing though: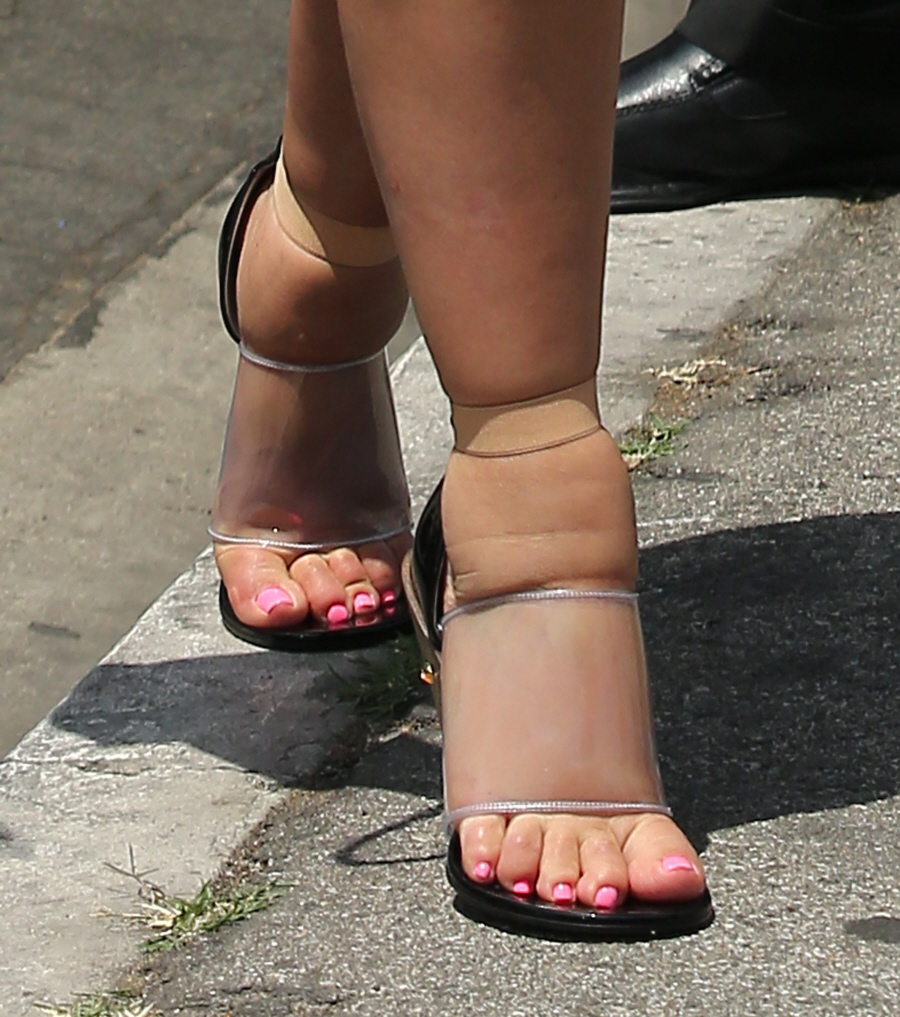 OMG. OH. MY. GAWD. Why would you do this to yourself? If your ankles and feet are that swollen and you don't need to wear heels, for the love of God, just wear flip-flops. Why bother with any of this? Just wear sweatpants and flip-flops and keep your feet up. Enough.
As for this other stuff… well, I'll get to it, but have I ever told you that my mom has very strong feelings about the Kardashians? My mom has a theory that Kim is just going to give birth, profit from the baby and just leave the baby to be raised by Kris Jenner and Auntie Khloe & Kourtney (and probably a lot of nannies). My mom said, "Say what you will about Kourtney, but she raises her children." And you wonder how I got to be such a judgy bitch. Anyway, in that same vein, Kim is super-pissed that Kanye is planning to go on tour two seconds after the baby is born:
Kim Kardashian is furious that her baby daddy boyfriend, Kanye West, is planning to go on an international tour to promote his upcoming album after the reality star gives birth, RadarOnline.com has learned exclusively.

Kanye's soon-to-be-released yet untitled record, which is expected to drop on June 18, will be "launching a worldwide tour later this fall, early next year. Kim is giving birth in July, and the baby will only be a few months old when Kanye goes out on the road," a source close to the family exclusively told Radar.

"Needless to say, Kim is very unhappy that Kanye won't be around as much because of his work. Even if she flew on a private jet with the baby to see Kanye, it would be impossible for mother and baby to be on the road with him. Kim wants to breast feed for at least the first six months. The baby needs to be on a schedule, and that is hard when crossing time lines."

Complicating matters, Kim will be required to be in Los Angeles this winter to shoot Keeping Up With The Kardashians.

"Kim just feels like she can't win. She feels that both of their work schedules are going to prevent them from spending quality time together after the baby is born," the insider revealed.
Kim is planning to breastfeed for six months? I'll believe it when I see it (and we probably will see it on a "Very Special Episode of Keeping Up With The Kardashians: The Lactation.") But yeah, if Kanye is going on tour my guess is that Kim will be following him and she'll leave the baby with her mother. And thus Kris Jenner got another generation of children to pimp.
Meanwhile, this happened (NSFW language, beware):
Kanye performed at the Roseland Ballroom in NYC and he rapped about how he wasn't a celebrity and it's all pretty much how you think Kanye really does think about himself. You can read the full transcript here at Complex.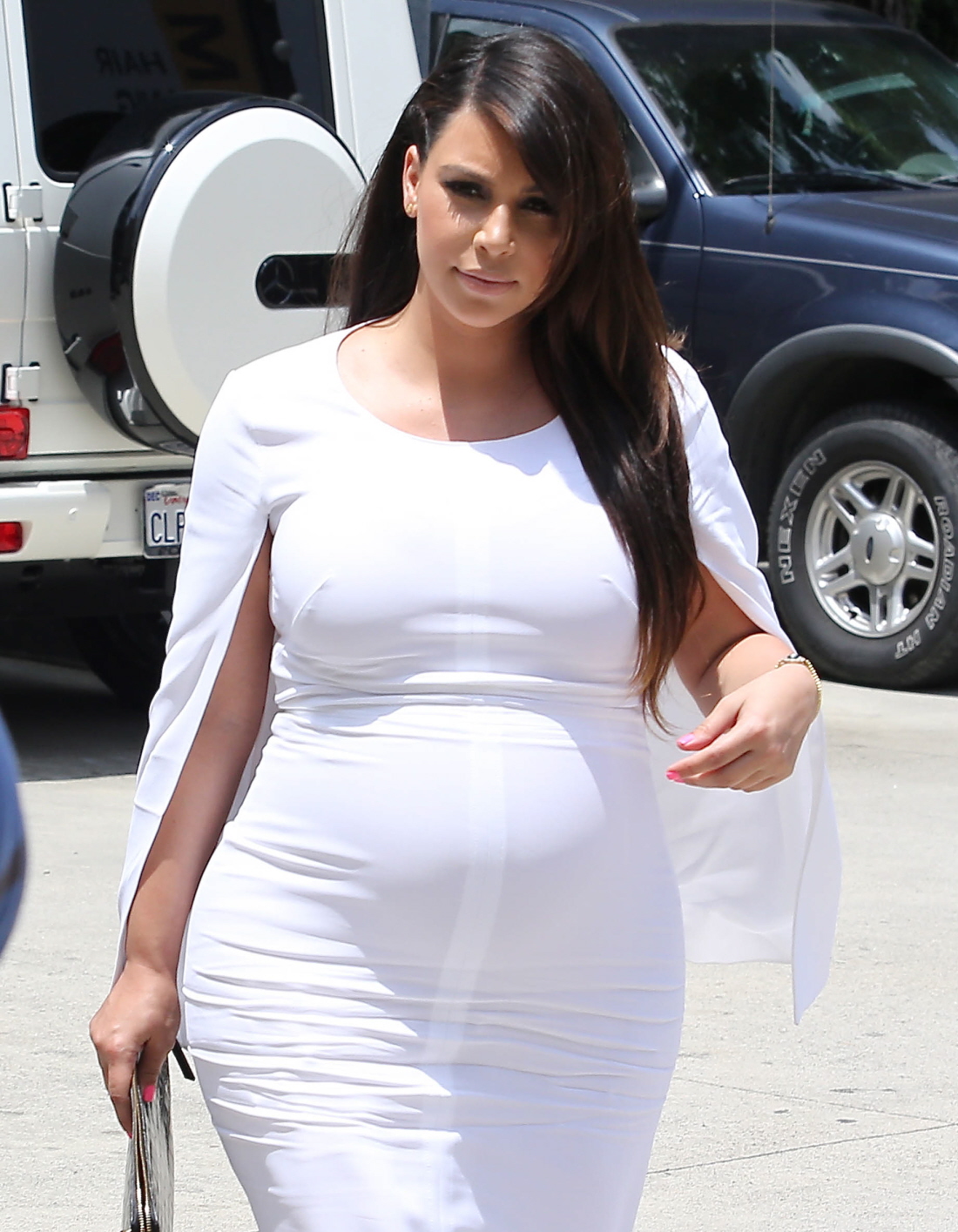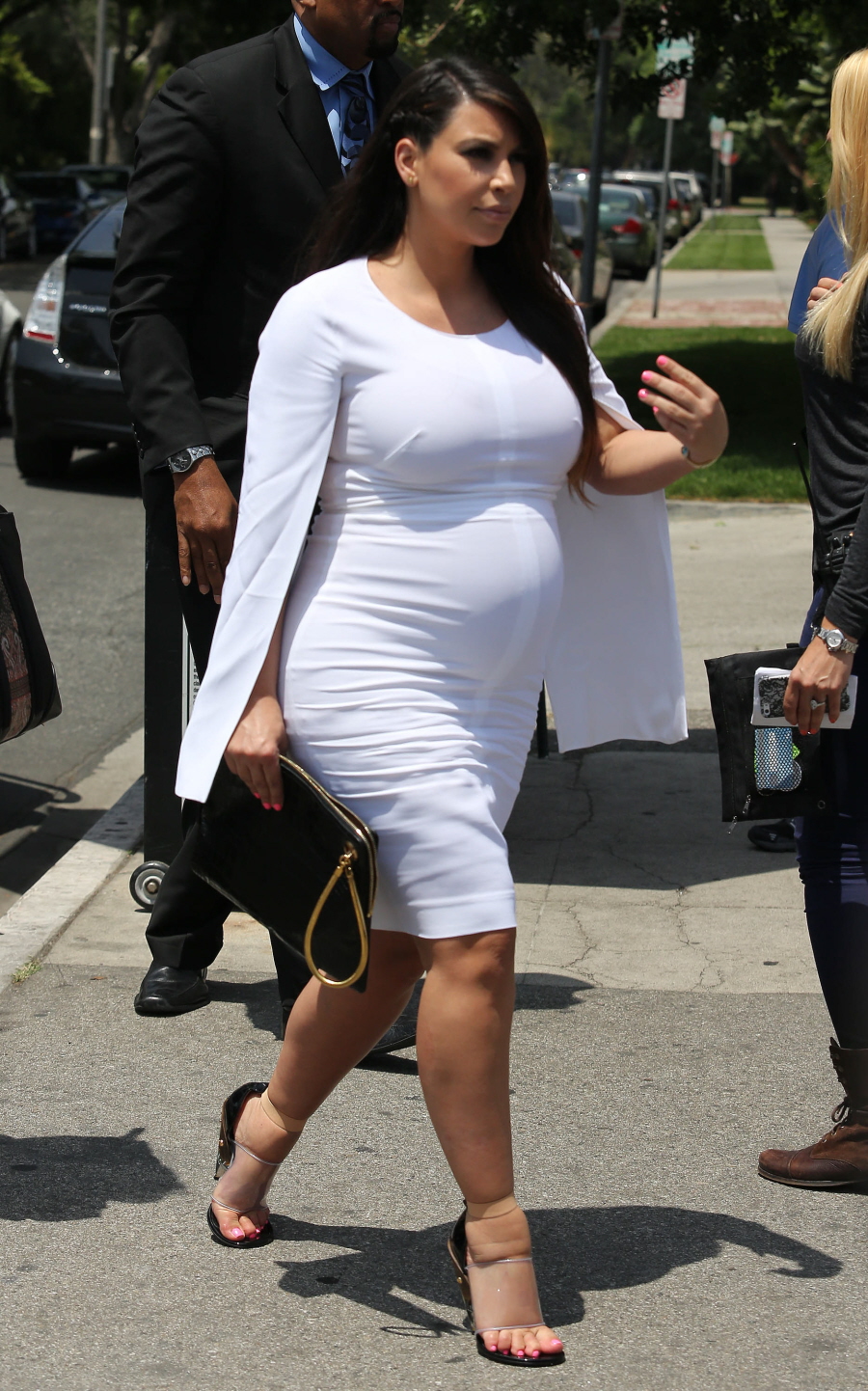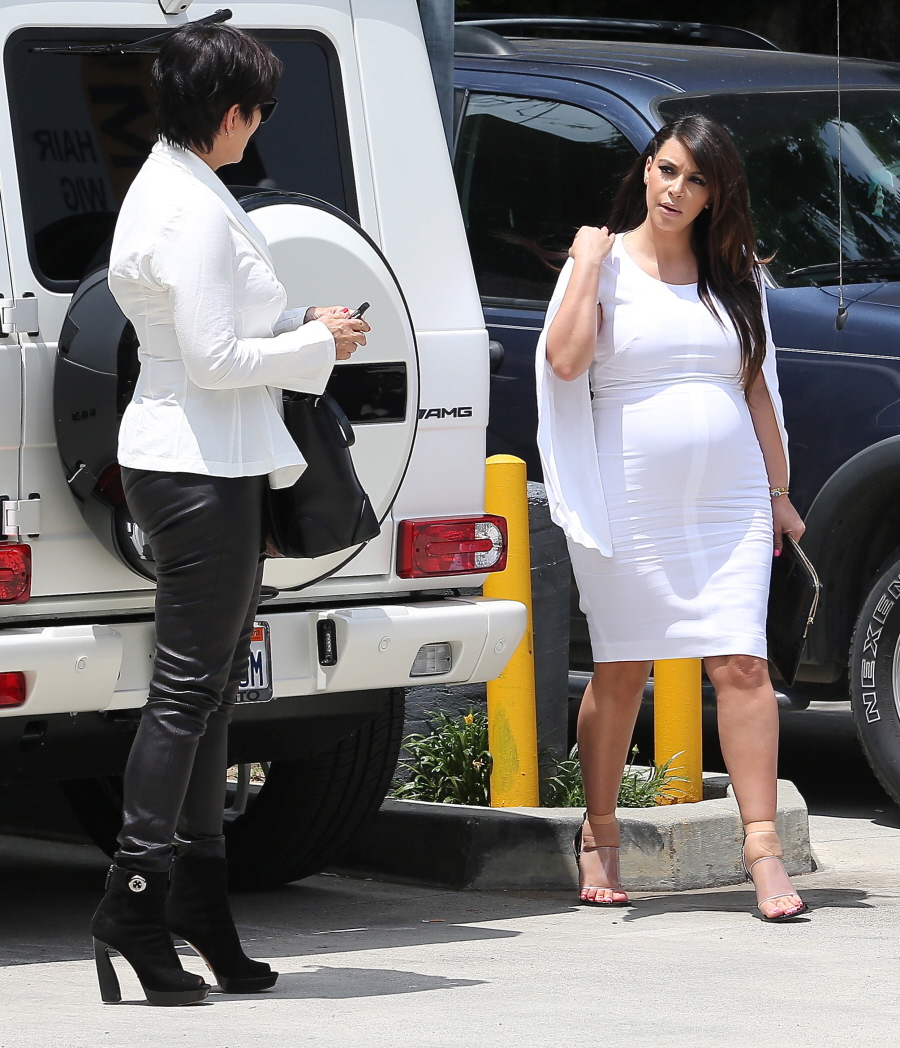 Photos courtesy of Fame/Flynet.