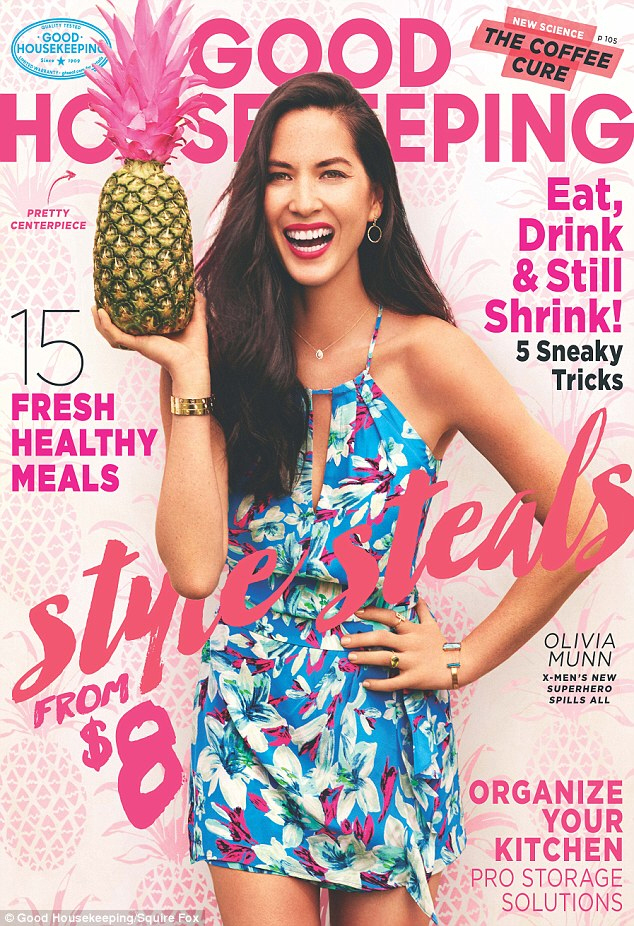 Terrible cover for Olivia Munn, right? I'm not a Munn fan, but she's a lot prettier than she looks here. It's like they stretched out her face? Anyway, Munn covers the new issue of Good Housekeeping. While the editorial is lacking, the interview is actually pretty good. Olivia is currently dating Green Bay Packers QB Aaron Rodgers, which still sort of surprises me. There were rumors that Rodgers was deep in the closet, and it really seemed like the relationship with Olivia was some PR scheme. But they've been together for more than a year now and they keep their relationship quiet. No, that's not right – they're not quiet, they're just quieter than I would expect from her. Anyway, some highlights from Good Housekeeping:
Advice from her mom: "The best advice my mother ever gave me was 'Never marry a guy and just become somebody's wife.' Growing up, my mom always told my sisters and me that you have to be your own person and make a name for yourself. Never settle for being somebody else's something."

Olivia on her boyfriend Aaron Rodgers: "My boyfriend's healthiness inspires me. Aaron is different than every other man I've ever met…there's so much I could say. Everything a good person can be, he is. He's in such great shape, and especially lately, he's been eating so well and working out. Having somebody in your life like that is so motivating."

On their Cavalier King Charles spaniel puppy, Chance: "I wasn't looking for a dog at all, and then I saw this little guy and was like, 'I have to have him.' [Chance's good behavior] around Aaron is a direct reflection of how Aaron has been training him – how much respect Aaron has for Chance, and how much respect Chance has for him. I'm like 'You're my baby. You can do whatever you want!' I realize now how important it is for me to be a good parent to him, because it's a direct reflection of me. Chance made us a family…he and Aaron have changed my life in every way. My world has become so much brighter, sweeter and lovelier. I feel grounded with them in my life."

Her hypnotist got her to start working out: "I was going to a hypnotist to help me with my OCD and trichotillomania. One day I told him I didn't work out, and he said, 'What do you mean?' I replied 'I don't know. I just kind of don't. I yo-yo.' He said, 'You have to! It's good for your anxiety and depression.' So during one of our sessions, he hypnotized me. I'm not exaggerating: That was on a Friday, and by Monday I was working out every day at 6 A.M. If I missed a session, I'd double up and do it the next day. Now I feel so much stronger. I remember running up the steps one day and thinking, This is strange. I could do this a hundred times and be totally OK."

How Long Island Medium Theresa Caputo helped her move past a near-death experience: "About four years ago, I was almost in a plane crash. Everybody on the plane thought we were going to die…even the flight attendants were crying and screaming. It made me question everything. After that, Theresa helped me open up. Now I believe in God, or whatever you want to call it. I believe that our souls exist past this – and that as long as we're good to each other, that's all that really matters."

Olivia on her junk food cravings: "Sometimes I wish I had more self-control. I'll give myself a bunch of excuses, like I'm tired, I'm shooting or I need this cookie. I've had two bags of sour-cream-and-onion chips. Last night, I had creamed corn and mac'n'cheese and two and a half pretzel breadsticks before my meal came! I'm not someone who can eat whatever she wants and have it not affect her. [After I splurge] I think to myself, I'm going to regret this – not because I'm going to put on weight, but because I can actually feel a difference when I'm eating poorly. When you're trying to be healthy, you can feel the difference if you eat something bad."
I've considered going to a hypnotherapist but I'm actually sort of scared that if I ever go under hypnosis, it's like the dam will burst and a million terrible repressed memories will come pouring out and I will never be able to function. Is that a normal fear? As for Munn's relationship with Rodgers… sure. They are a real couple and they have an adorable dog. Sure. I'll buy that. I'm not even being sarcastic (mostly because I don't really care).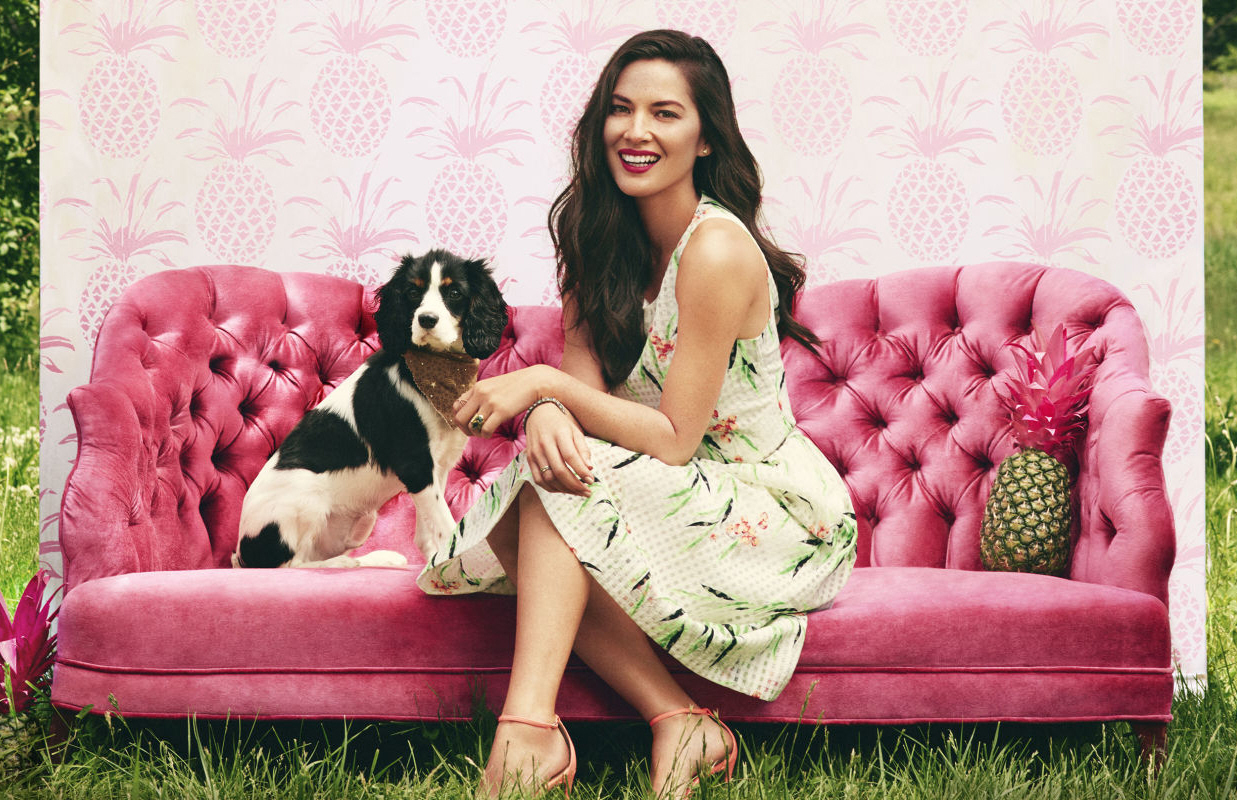 Photos courtesy of Good Housekeeping.