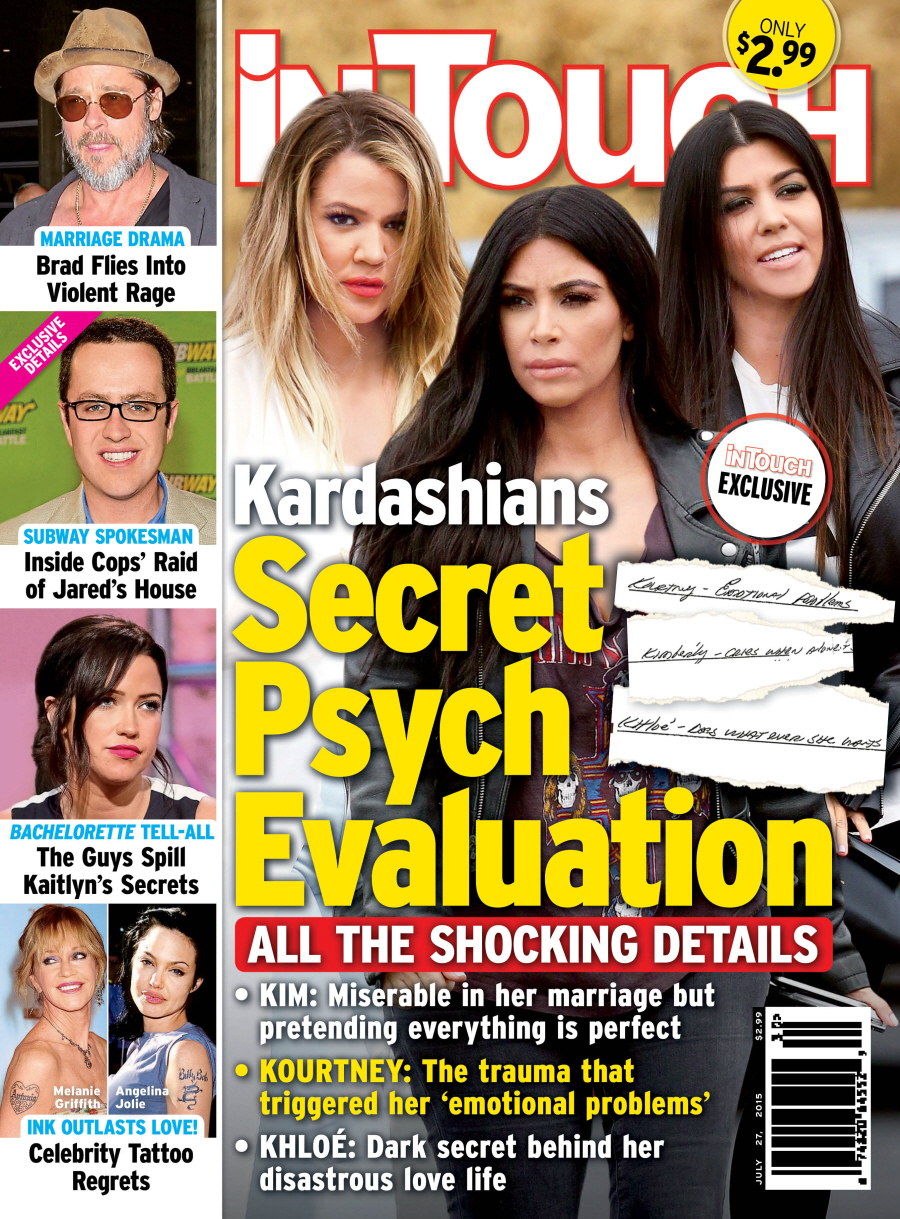 Here is the cover of this week's In Touch Weekly, which is obviously about how Kim Kardashian and the whole Kardashian-Jenner clan are made of lies. Sure. I'm also including some photos of Kim from a few days ago where she was wearing a very unflattering ensemble, plus some pics of Kim and Khloe at last night ESPYs. Kim and Khloe didn't pose on the ESPY red carpet, but they were in the audience for Caitlyn Jenner's speech. As for the In Touch cover… they already released a preview of the "Kim is a massive pregnant diva" story.
In Touch magazine has learned that Kim Kardashian has some very specific pregnancy demands this time around. An insider close to Kim exclusively shares, "She's started requesting that a chair be on hand at all times in case she gets tired of standing."

"She's also requesting to only fly private so she can have room to sprawl out," the insider adds, "and because she doesn't want others around."

According to the source, the expectant mother has become completely obsessed with not repeating the same fashion faux pas as her last pregnancy. "She also has designer clothing custom-tailored — even jeans — to fit her pregnant body and make her look her best."

"She's really going to extremes this time."
Sure, I'll believe this. I don't think it's really "diva behavior" for a pregnant woman to want to sit down though. And I'm not sure if we should slam Kim for not wanting to look messy and uncomfortable during this pregnancy, like she did with her first pregnancy. Granted, I doubt Kim will be able to continue wearing custom-made duster coats in July just so the paparazzi won't get shots of her expanding body. At some point, she's just going to have to look for flattering maternity clothes and own the fact that she's never going to look like Gisele Bundchen while pregnant.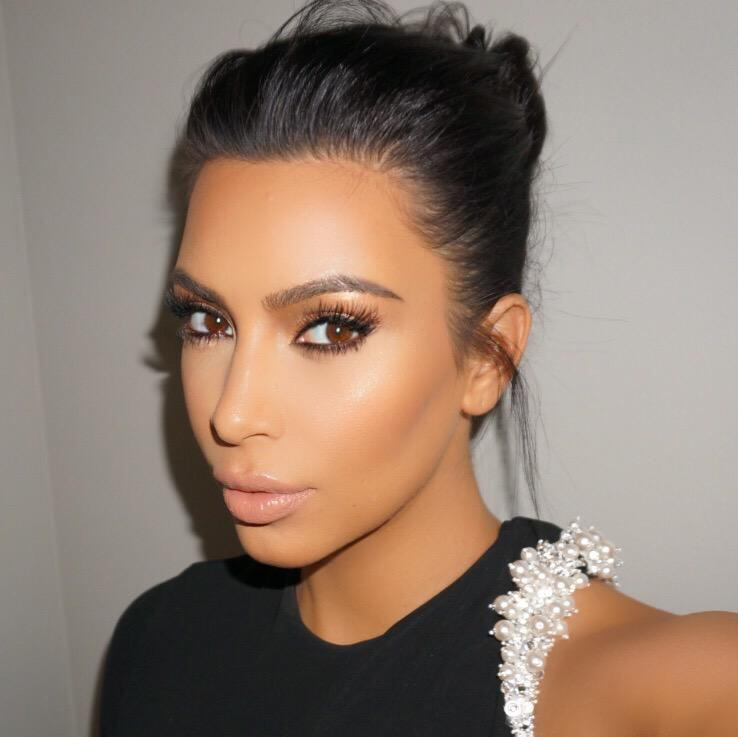 Photos courtesy of Fame/Flynet, In Touch Weekly, Kim's social media and Getty.