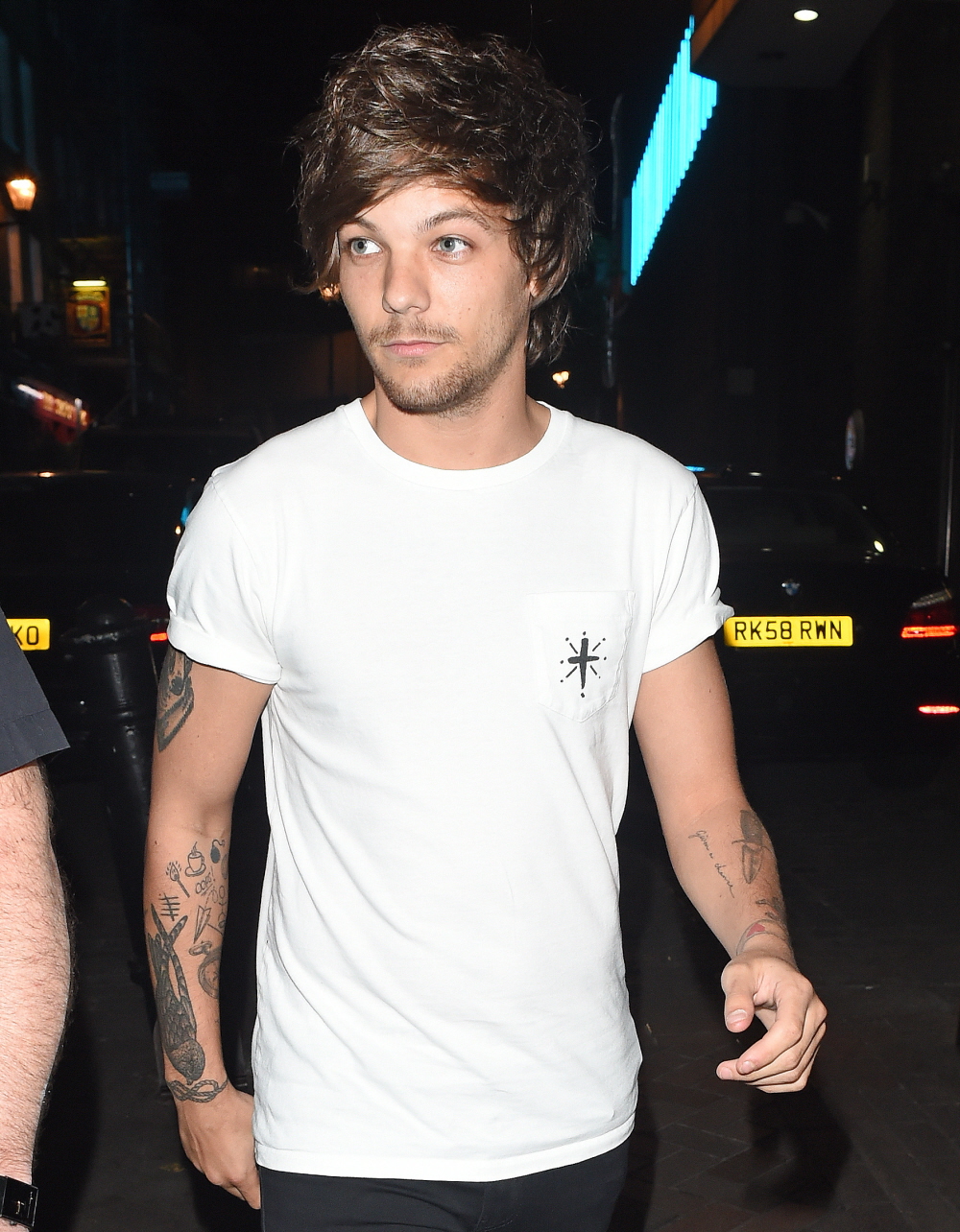 If your tween has been sobbing for the past 12 hours, it's probably because One Direction dude Louis Tomlinson impregnated a lady. The lady is named Briana Jungwirth, and from what I'm seeing, Louis and Briana were not even really together as a couple, like they went on a few dates but it was more of a hook-up type of situation which led to a pregnancy. They are both 23 years old. People Magazine got the exclusive last night:
Louis Tomlinson's life is headed in a new direction: He's going to be a dad. The One Direction hearthrob is expecting a baby with Los Angeles-based stylist Briana Jungwirth.

"Louis is happy and very excited about becoming a dad and he thinks Briana will be an amazing mother. It was a surprise at first, but he and Briana are very, very close friends and this has brought them even closer," a mutual friend of the two tells PEOPLE.

The British boy band member and Jungwirth, both 23, met through mutual friends earlier this year after his split from longterm girlfriend Eleanor Calder in March and were spotted on a number of dates in May. Tomlinson has vowed to be at Jungwirth's side and to be a "hands-on dad" when the baby arrives early next year, according to the friend.

He has even been looking for L.A. properties near Jungwirth, and has flown across the world to be by her side for every ultrasound so far. Says the friend: "Louis and Briana care about each other very much and have spent a lot of time together privately over the last few months. They are both really happy and although they aren't in a relationship, their friendship is extremely strong and they are both really excited about the baby. It's early days and Briana and the baby's health are the most important things right now."

Adds the pal, "Briana is a really lovely girl; she's absolutely not interested in Louis' fame. She's very private and most of the time they spend together is out of the public eye, just hanging out with their friends."

In fact, Jungwirth had never even been to a One Direction concert until recently.
People Mag goes on to say that over the Fourth of July, Louis and Briana brought their families together and that Louis's mom (a midwife) has been offering "support" to Briana throughout her pregnancy.
But is it all sunshine and roses? No. In Touch Weekly released their story about this pregnancy and they're making it sound like the second coming of Rosemary's Baby, with Simon Cowell pulling the strings (Hail Satan!). Cowell – who created 1D and still pulls the strings for much of everything for the band – is basically stage-managing everything about this. I think Cowell's fingerprints are all over that People Magazine story, and In Touch's sources say that Cowell wants Briana to move to a gated community and be treated at Cedars-Sinai but "she is refusing…While Briana and Louis still chat, Simon is controlling every move for this family." In Touch's sources also say that "Louis is not denying that he's the father and in fact is gung ho about the pregnancy. Close friends think that Louis believes this will put the gay rumors to rest." Briana and Louis have only hooked up about three or four times and sources call Briana a "party girl" who still lives with her parents. Briana is allegedly looking for a lawyer right now so that she and Louis can work out the child support and all of that. That sounds smart.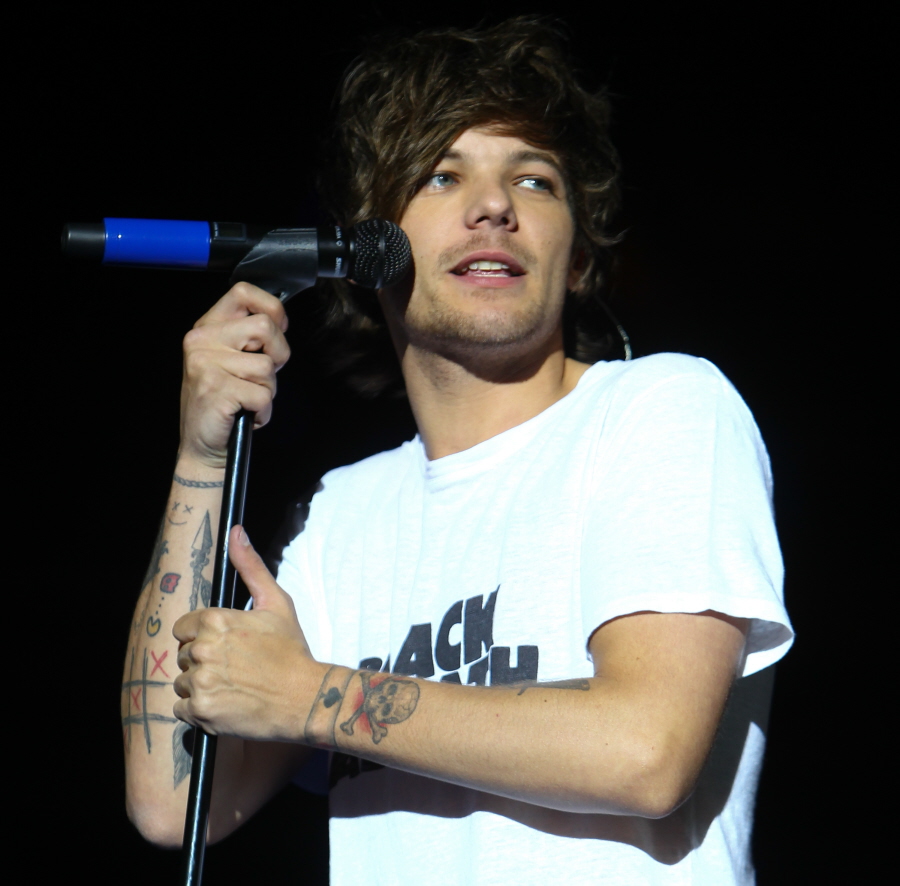 Photos courtesy of WENN.