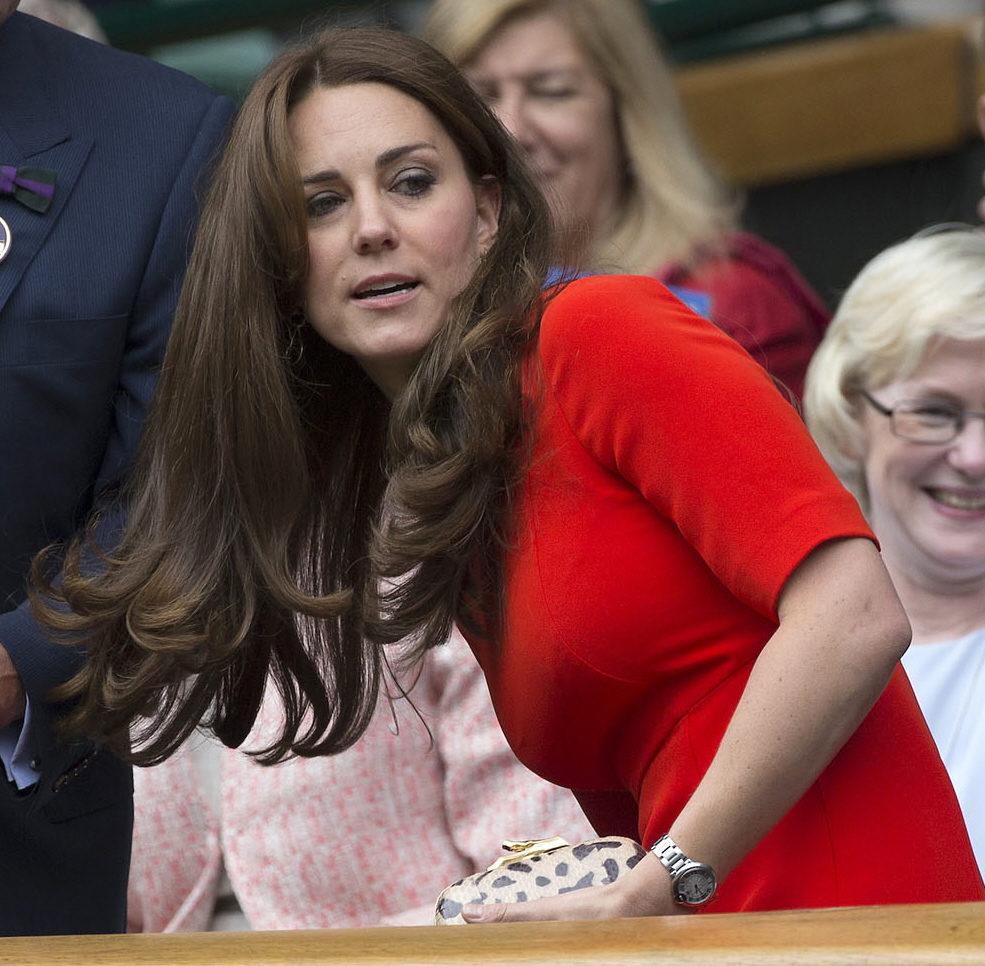 Duchess Kate and Prince William had a whirlwind week… last week. They did Princess Charlotte's christening, they went to Wimbledon, they released the Mario Testino portraits and William made a solo trip to the 7/7 memorial. This week has been full of stories about Prince William's first full week at work at the East Anglian Air Service, where he is a "co-pilot," the first major royal figure to take a full-time civilian job. Except it's not really full-time, because it's Prince William after all and why do one thing well when you could half-ass a few different roles?
Many thought that we probably wouldn't be hearing much about Will and Kate's royal work for a while. But they have just confirmed a joint appearance, their first "joint appearance" at a public "work" event since Kate was pregnant with Charlotte. They will be attending the America's Cup World Series event one week from Sunday, on July 26th. They will "tour international team areas at Portsmouth naval base before the racing and meet team skippers and their crews….They will then visit the new Land Rover BAR headquarters at the Camber and learn more about the work being done there." They will also be presenting the medals after the competition. So… they'll be spending a perfectly beautiful Sunday by the water, watching boat races and hanging out with rich people. Fascinating!
Meanwhile, Life & Style has a story that seems ripped from our comment section. Apparently, the Queen refers to Kate as Duchess of Dolittle. Classic.
Kate Middleton is feeling the wrath of her powerful in-laws! In the new issue of Life & Style Weekly, sources reveal that tensions are at an all-time high — and the royals have nastily dubbed Prince William's bride "Lazy Katie," and the queen has even privately called her "Duchess of Do-Little."

According to the source, Queen Elizabeth II was furious that her grandson's wife made time to attend Wimbledon and meet with Brad Pitt and Angelina Jolie, but couldn't spare a moment to meet with her country's veterans. Palace sources confided, and Royal Air Force officials confirmed, that Kate had planned to skip a July 10 lunch in honor of World War II pilots attended by William and other royals. That was just two days after the 33-year-old's Wimbledon courtside appearance and two weeks after she hosted Brad and Angie at Kensington Palace.

"Kate is getting a bit of a reputation for ducking out of royal duties," the insider tells Life & Style. "That's where her nicknames, 'Duchess of Do-Little' and 'Lazy Katie,' come from. If you can't find time to pay tribute to some old men who saved your country, what message does that convey?"

A bad one, according to the queen. "She would never say this in public, but even Her Majesty described Kate as 'Duchess Do-Little' when she was very tired one day," shares a Buckingham Palace source. "She comes from a different generation and has a sense of duty above all else."
Well, we know for a fact that Kate didn't go with William to the 7/7 memorial event to honor the survivors and victims of the 2005 terrorist attack. She was reportedly spending time with her trainer then, perhaps even getting her hair done ahead of her appearance at Wimbledon. If she was scheduled to appear at a veterans' event and she ducked out, then yes, shame on her. But as far as I know, she really wasn't firmly scheduled for the event. Still, I'm sure that the Queen finds Kate to be impossibly lazy, and the fact that Kate will only deign to do the "fun" work (Wimbledon, meeting Angelina Jolie, going to boat races) must drive the Queen up the wall.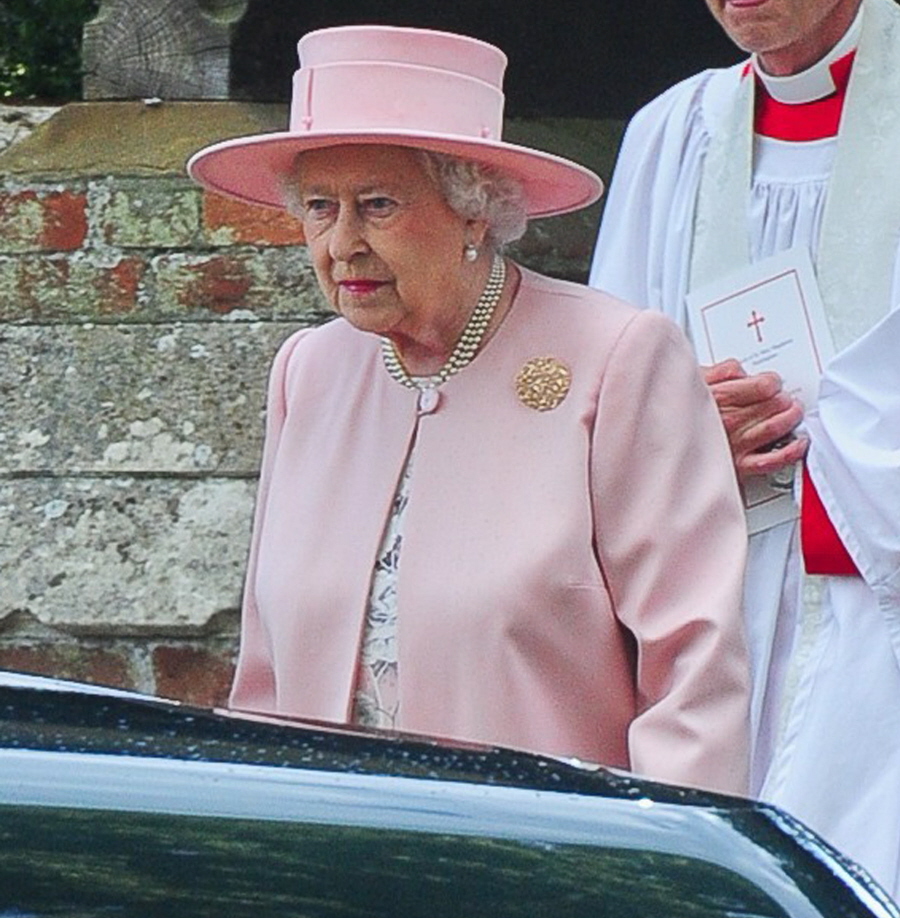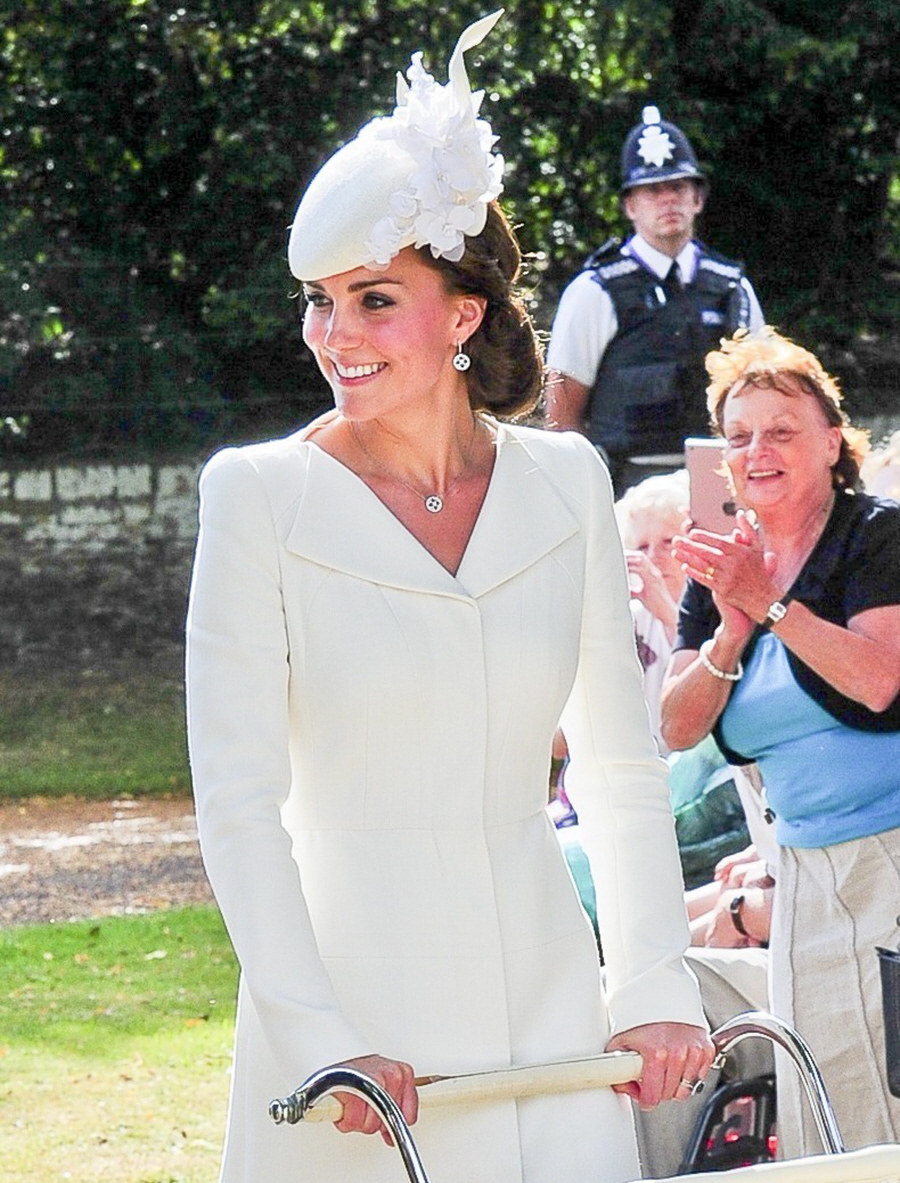 Photos courtesy of Fame/Flynet.