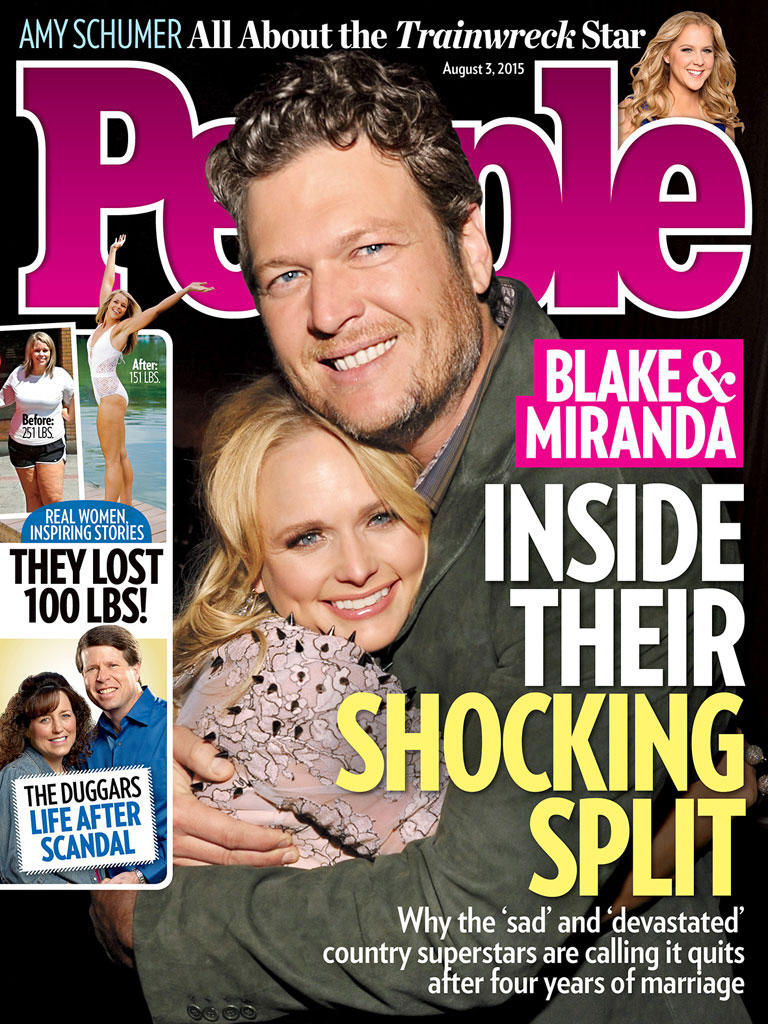 Blake Shelton and Miranda Lambert's split is getting the full Bennifer 2.0 treatment. By that I mean Blranda Dramz covers at least three weekly magazines and there are tons of competing narratives, although I'm not expecting Miranda to have the "story" locked down like Jennifer Garner (sidenote: Garner's playing a weird game in the press and she really doesn't have to, while Miranda has the freedom to really go after Blake). Anyway, here are some highlights from the buttload of stories coming out today. I already did one post earlier – go here to see. There's just so much around though:
Miranda knows Blake cheated. TMZ's sources – finally some pro-Miranda sources – claim that Miranda has never, ever cheated on Blake but she knew he was fooling around "with a famous country singer no less." Team Miranda claims Blake hired a "powerful PR firm" to attack Miranda before "the ink was dry on the divorce docs." Obviously – that's why we were getting stories about Miranda being a baby-hating cheater. TMZ also says Blake is so bitter and butthurt that he ordered Miranda to get her animals off of the Oklahoma property the same day the divorce came through.
Miranda wanted to work on their marriage. Both Blake and Miranda knew they were having problems but Blake was more on the side of "let's just call it quits" and Miranda was more "let's take some time and work on it." A source tells People: "She wanted to try and make it work, maybe have more of a separation. But he said, 'I'm filing.' It came on very quickly. It was very clear that things weren't going to work out. So he decided to end it. He still loves her very much."
Blake's still insisting he never cheated. A source tells People: "He hasn't cheated ever, ever, ever. This has really shaken him."
Blake was too interested in being a mainstream celebrity. A source tells People: "He liked [being a celebrity], which isn't a negative thing, but it's just polar opposite to what she wants.It was frustrating, and she didn't want to be part of that machine."
Blake is sad. A source tells Us Weekly: "Blake's really broken up over this. Just devastated." Miranda is sad too: "She's very heartbroken, sad, and confused."
Everybody agrees that they were always apart. Us Weekly's sources say: "They were rarely together…Distance was a major factor." E! News' sources say: "They had not been together for a while and were living separate lives. They were just trying to find the right time to break the news to the public."
Lainey's Blind Item. It seems to be about Miranda and it doesn't sound good – go here to read. Still, I also believe that Blake has hired a PR firm to go after Miranda, so I don't know what to tell you.