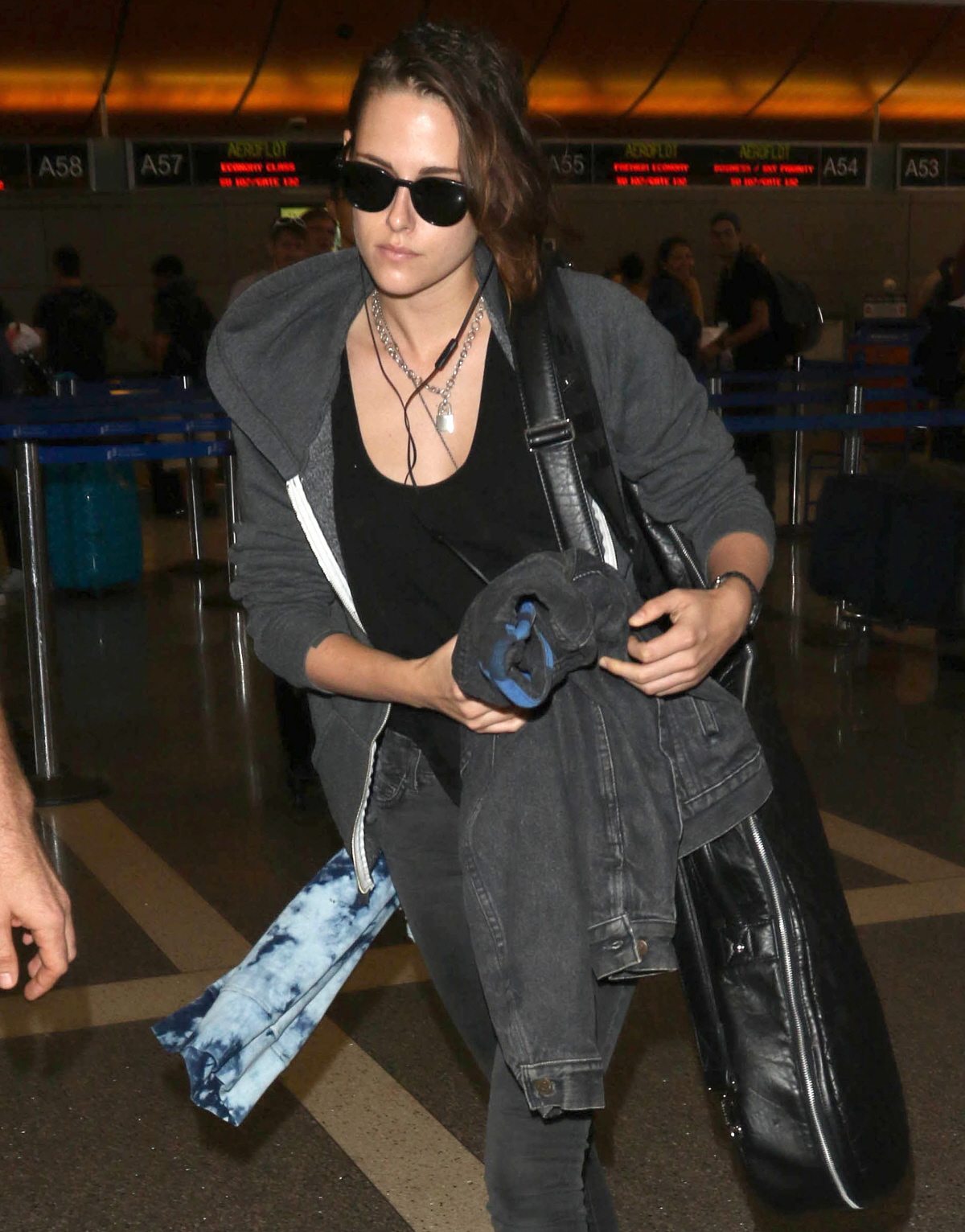 Here are some photos of Kristen Stewart leaving Los Angeles via LAX on Sunday. Once again, it's sort of weird to me that Kristen is suddenly not traveling with Alicia Cargile. Alicia and Kristen were joined at the hip for months, then Kristen's mom sort of outed her daughter (maybe) and ever since, Kristen has been avoiding going out in public with Alicia. Is there something there? I don't know. I'm just passing on information gathered from paparazzi photos. Also: note that Kristen is carrying a guitar case in these photos. It totally means that she's trying to learn to play the guitar just like Robert Pattinson because Robsten Forever. Obvs.
Speaking of guitars and such, some additional quotes from Kristen's Marie Claire profile have come out, and she talks about music, golf and dancing. Some highlights:
Golfing: "I feel like that's the only way that I'm good at anything. I'm a pretty good golfer. I just do the best impression of Tiger Woods that I can, and all of a sudden, my swing is dead straight."

Music: "I play guitar and the drums, but I haven't combined the whole poetry and music thing. I think I'm just intimidated, and if I don't do something really well, I don't want to do it."

Dance: "I am so envious of people who dance. I was in a drag bar in Seoul with (French actress) Isabelle Huppert, who danced. I didn't. and I was like, 'Get you're a** up. Dance.' I just couldn't."
I think the Tiger Woods thing is a funny story for an actress – pretending to be someone good at a particular sport will make you better at the sport? Sure. And we've gotten a pretty good idea of how Kristen spends her down time in the past year. She golfs. She plays lyric-less music. She doesn't dance. She makes short films that are like poems about water.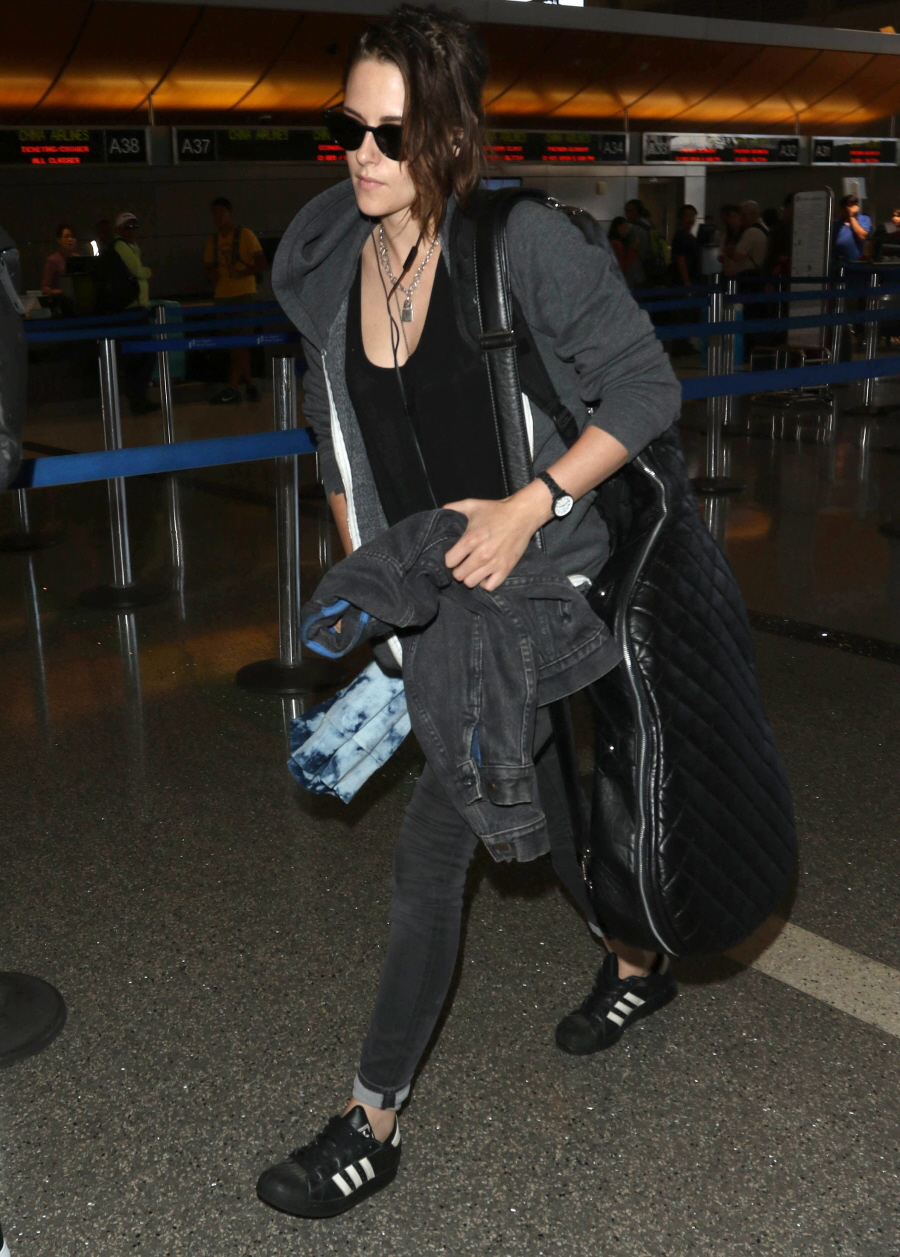 Photos courtesy of Fame/Flynet.