Here's Kylie and Kendall Jenner's new joint Balmain ad, which seems a little too suggestive for two sisters to pose that way. The photographer probably had some artsy vision that I don't understand. Kylie's also using the picture as her Twitter banner, so she's pretty proud of this campaign. Also on Twitter, Kylie says she graduated from high school last week. Really? Kris Jenner famously allowed Kylie and Kendall to quite school three years ago to focus on their careers. Officially, the girls continued homeschooling, but we also heard how Kris Jenner let homeschool fall away too, so the girls could focus on making money. Kylie says she definitely graduated from high school:
(1) I'm gonna try and tweet every night about what was on my mind that day … For example

(2) Today, for the first time, I am very excited about tomorrow for no damn reason. Just that I'm alive & I have a wonderful life to be lived.

(3) Ok cute I'm feelin it. I'm def gonna start this.

(4) Oh AND.. I finished school last week.. & I know I never post on social media when I'm in class but that doesn't mean…

(5) I don't encourage education! Because I do! gooooodnight.
[From Kylie Jenner on Twitter]
E! spoke with a source (probably Kris), who says Kylie has been working with a tutor all this time. She even gets tutored at Tyga's house! That last detail makes the story too complicated, so I don't really believe any of it now. Kylie spends so much time taking hundreds of selfies every day. She takes 2 1/2 hours to do hair and makeup and spends hours in the shower. She's busy. When would she have time for studies?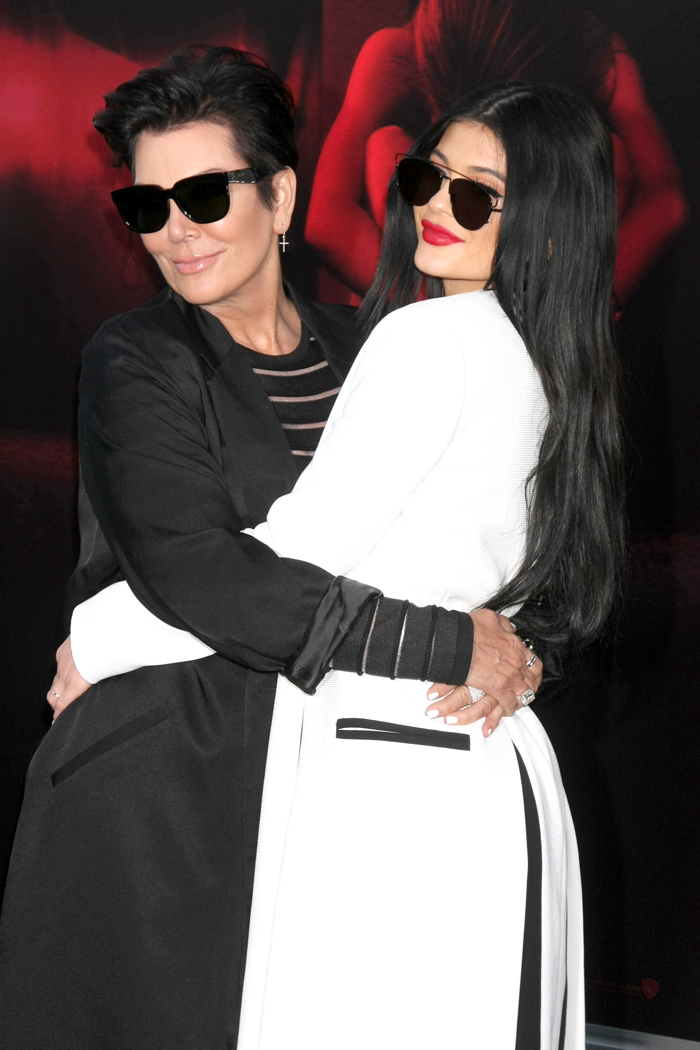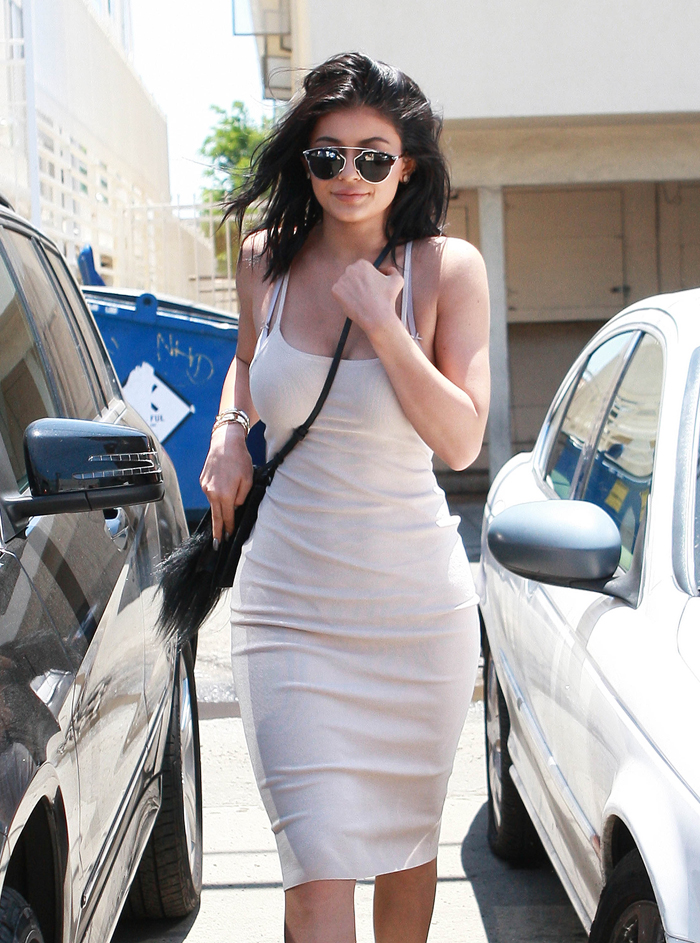 Photos courtesy of Fame/Flynet & WENN