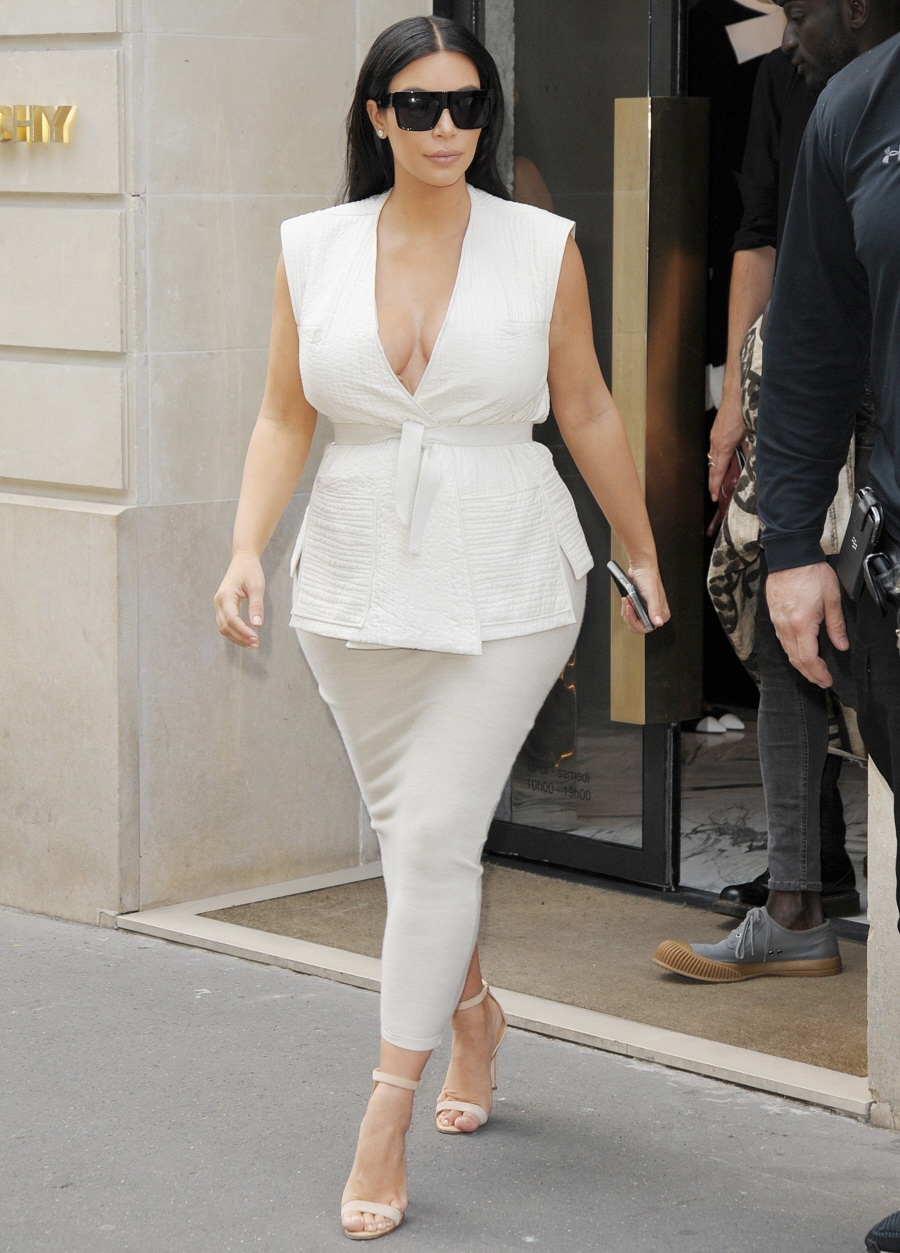 Kim Kardashian has been in Paris for a few days. I'm not really sure why – she didn't travel with Kanye and she just seems to be hanging out with designers like Olivier Rousteing while she's in town. Maybe she's doing fittings for a designer-only maternity wardrobe. She's going to need it, because all of a sudden, Kim is REALLY showing this week. Anyway, these are photos from two of Kim's costume changes yesterday – the paparazzi just followed her around as she wandered around Paris, occasionally ducking inside a designer's studio or whatever.
I've been complaining about how Kim is a butt-covering ninja during this pregnancy, and how she's just driving up the price of butt shots by continuing to wear long, bulky coats in the middle of July. Well, during one of her outings yesterday, Kim wore a summer outfit in cream, and behold, there was no butt-covering coat!!! We finally have some photos of Kim's backside. I've missed it. I'm missed the profile photos too, because now we can really see how big her bump (and her butt) has gotten.
Mommy blogs are also still discussing the questionable advertising ethics and medical ethics of Kim's shill for a morning sickness medication, Diclegis. Kim posted her endorsement on Instagram in what seemed like a pretty obvious paid shill a few days ago. Yahoo Parenting has a good piece about the history of Diclegis – go here to read. Diclegis is a tweaked and updated version of Bendectin, a morning-sickness pill widely prescribed in the 1980s. It was taken off the American markets after multiple lawsuits claiming that the pill caused birth defects, but most medical experts now believe that there is no medical evidence to back up those claims. Still, I question Kim's motives for posting that advertisement.
Yay butt photos!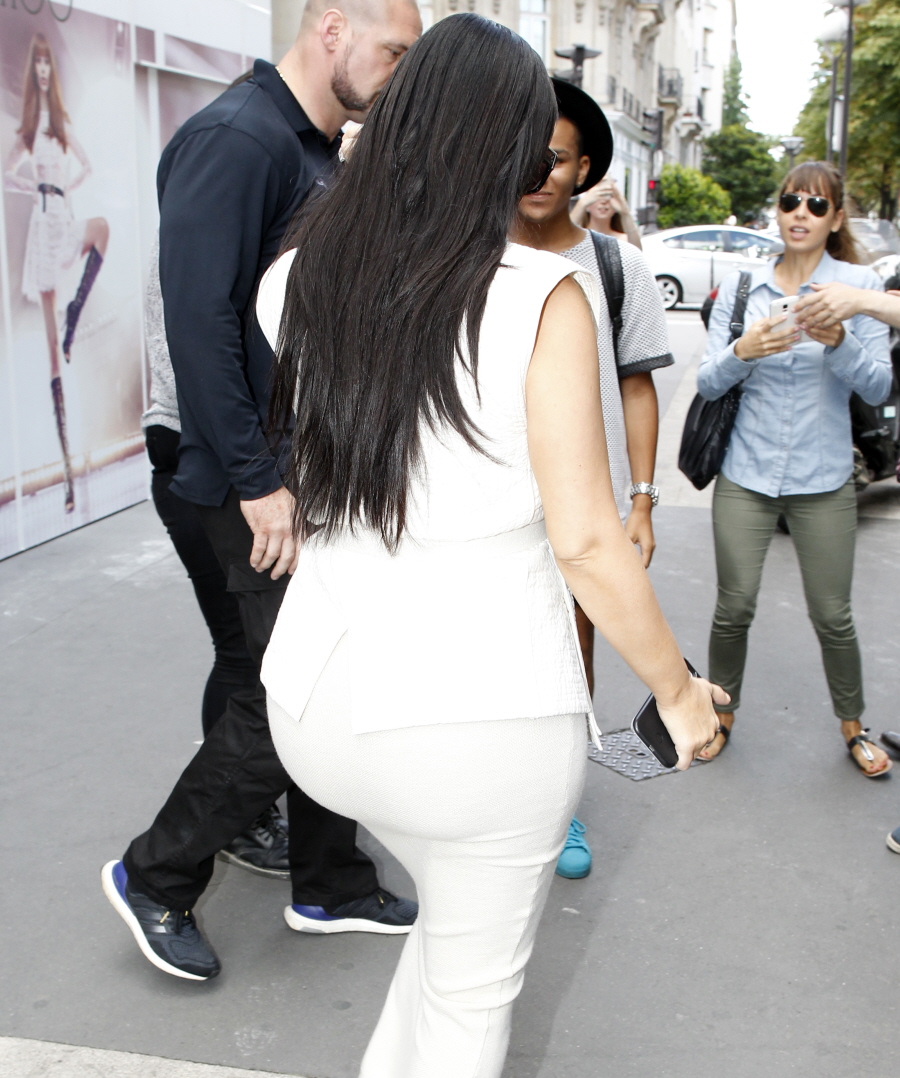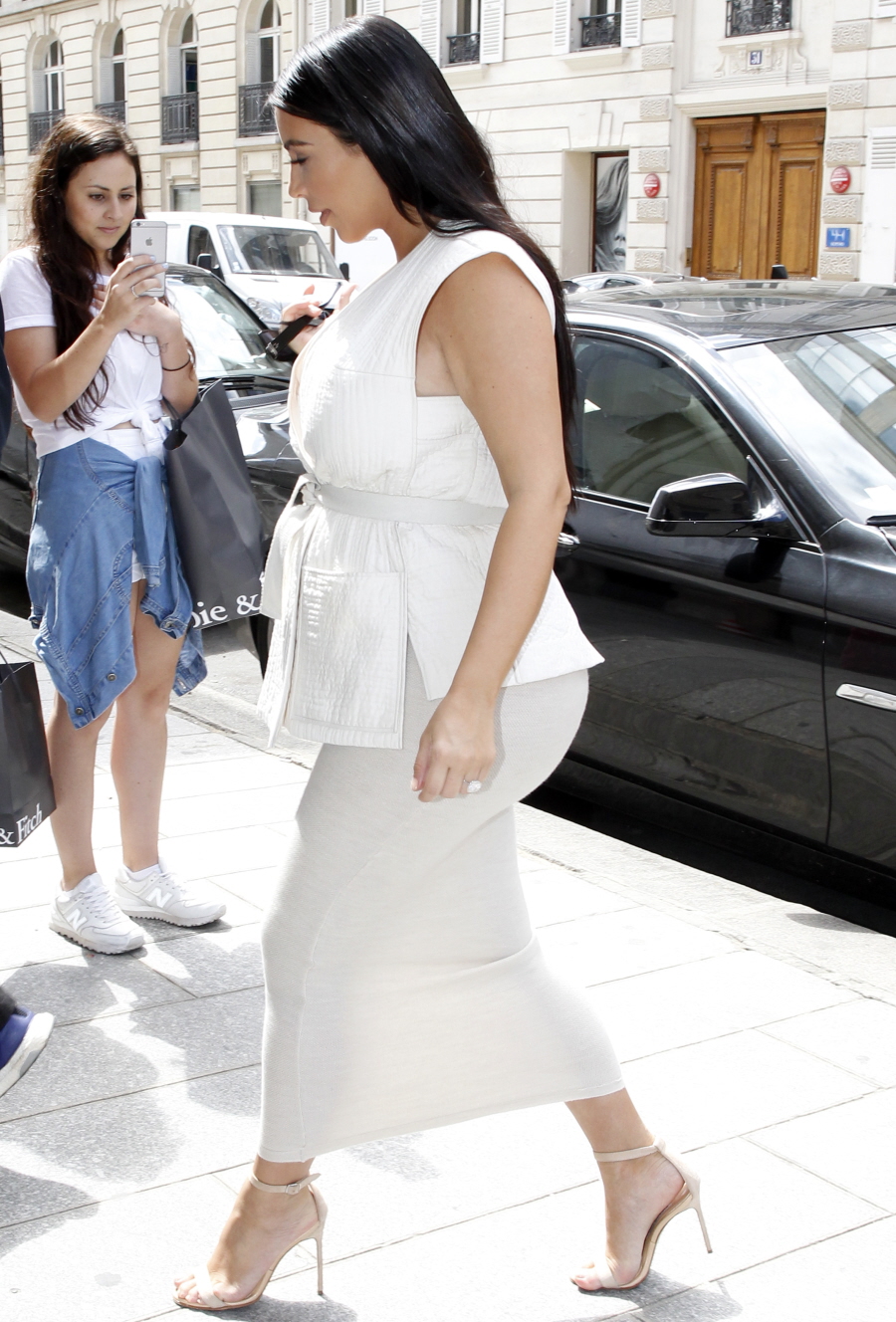 Photos courtesy of WENN, Fame/Flynet.