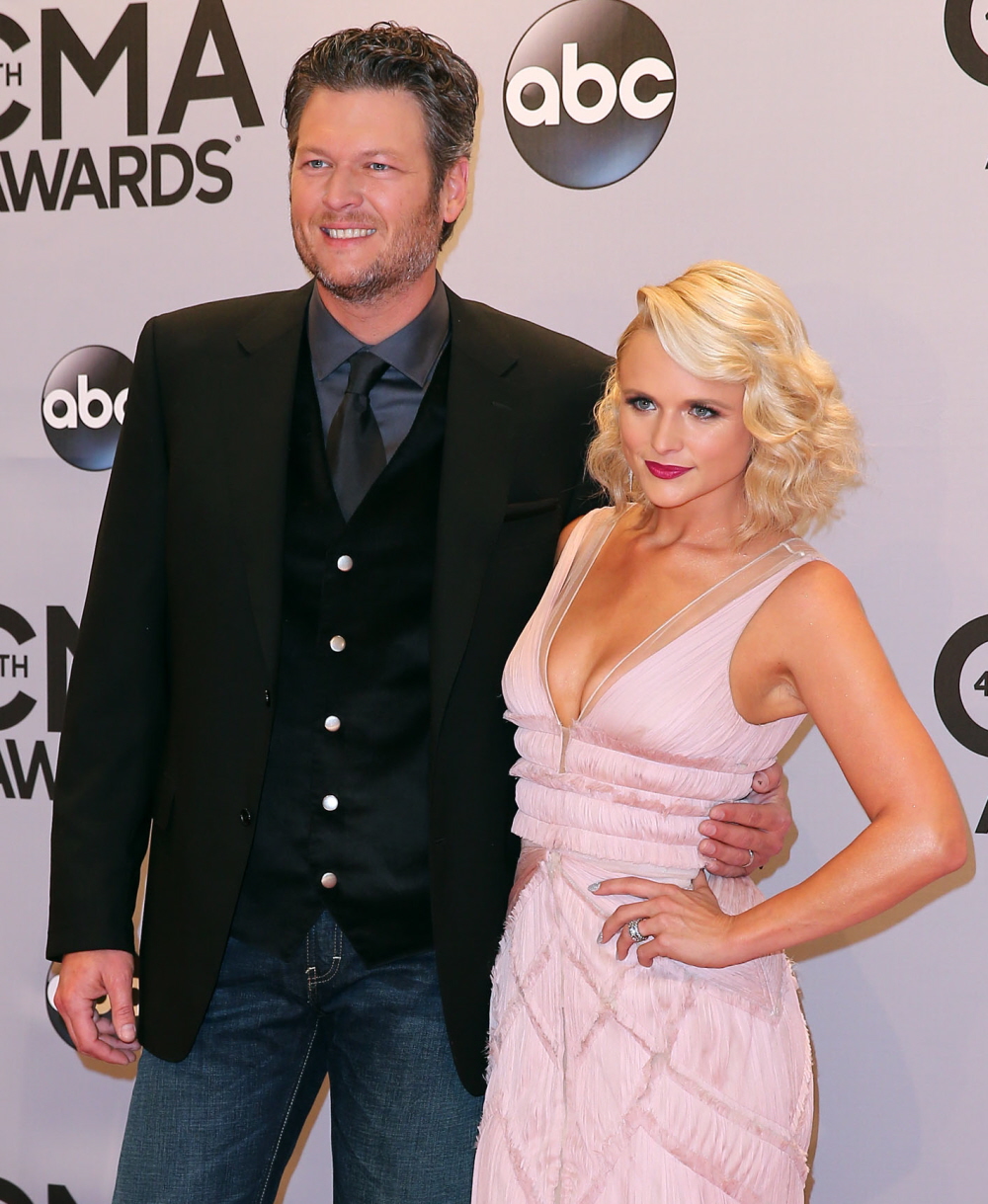 It shocks me a little bit to see how quickly everything has turned on Miranda Lambert. I already feel sorry for her, because it wasn't even 24 hours after Blake Shelton and Miranda's divorce announcement that a series of very anti-Miranda stories came out. TMZ's sources claimed Blake really believes that Miranda was cheating. Page Six's sources claimed that Blake just wanted to settle down with his wife and have lots of babies and she was all "I'm a free spirit, no babies!" Personally, I'm still going with my gut and saying that Blake is knee-deep in some shadiness, but I'm sure that will come out in the weeks to come. For now, Blake wants everyone to think he's the injured party. According to In Touch Weekly – who got their hands on Blake's divorce filing – Blake even petitioned the court for a protective order. YIKES.
Just one day after it was revealed that Blake Shelton filed for divorce from Miranda Lambert, In Touch magazine has exclusively obtained the official court documents! In the papers, the country crooner, 39, officially filed on July 6, 2015 — Blake uses only his and Miranda's initials. He also had the papers sealed to keep them from becoming public. In addition, they were filed in a different county than where the couple lives in Oklahoma.

The couple are divorcing after four years of marriage. The papers also show that Blake filed a "petition for protective order," which was approved on the same day.

A source close to the situation tells In Touch that The Voice coach completely blindsided her with the move.
My guess was the protective order was more about their Oklahoma property and Blake wanting Miranda to get her stuff out of his house? But who knows? Us Weekly's legal experts say that the "protective order" was about the divorce filing, as in Blake wanted the filing kept sealed and protected, which is what he got. Still, it's news that Blake "blindsided" Miranda with the filing.
As for their property split – Blake is getting their massive (1200-acre) Oklahoma property in the divorce, and Miranda gets the Nashville home. Us Weekly had more details about how they're splitting their assets, per the prenup: Miranda is keeping all of the horses that Blake bought her and he's keeping the horses that he bought for himself. Miranda is keeping most of the dogs, but it's believed that Blake will keep Delilah and Betty. Miranda probably got custody of the chickens, two pigs, three minihorses and three cats.
Meanwhile, Chris Young was named as one of the potential "other men" in Miranda's bed by TMZ's sources. Young is a country singer and Miranda has reportedly been close to him for years. Young took to Twitter to deny the reports, writing: "I don't normally address gossip but in this case I will. My name has been mentioned as a contributing factor in Blake and Miranda's divorce. That is totally FALSE. They are both my friends and I would not betray that friendship. Just wanted to clear that up." TMZ said that Blake is pretty convinced that Miranda was having an affair with a second (unnamed) man though. Hm.
Oh, and Blake is back on Twitter. He's tweeting about treadmills and needing a drink. His first tweet back included the word "bitch." Just FYI. And finally, the Blranda Dramz covers People Magazine and In Touch for sure this week, so we're totally going to have another post on this, I'm positive.
Photos courtesy of Getty, WENN.