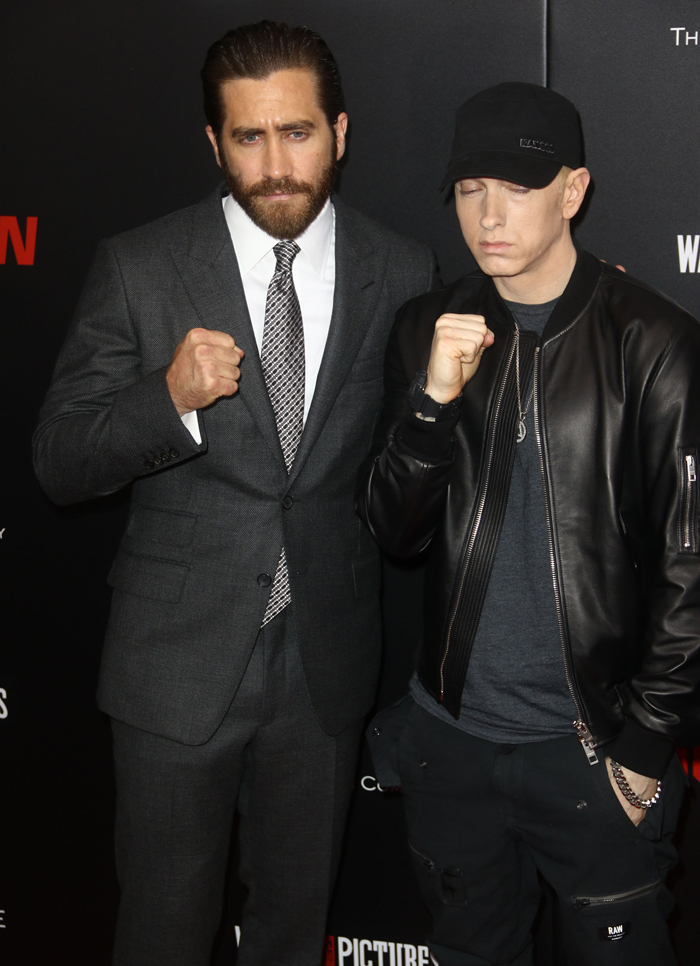 Everyone's already seen this photo of Jake Gyllenhaal and Eminem at the Southpaw premiere, but it still makes me giddy. Eminem doesn't get excited about anything at all, which is hilarious. Em was originally supposed to star in this movie, back in the day, as a sort-of sequel to 8 Mile. It didn't happen, so he did soundtrack work instead. Em's music isn't hitting for me lately like it used to do. The new songs sound staccato with no flow.
In Jake's recent Details interview, he acted like he was above talking about his Oscar body (after he already talked about it). He must have changed his mind because now he's talking again. To get into welterweight shape, Jake did two sets of 1,000 press-ups daily. He also ran 5 miles a day and boxed for several hours, many times per week:
Gyllenhaal puts it this way: "I was just terrified that I would look like an idiot in the ring. I didn't know how to box when I started. I had five months to learn, and I know that it takes me a long time to learn a skill, and also to come across like I've been doing it since I was six years old.

"Therefore, I decided to train twice a day so it would give me an advantage, and it would seem like 10 months of training. It's difficult for me to use words like hard or miserable when I'm talking about a movie where really I feel grateful for the opportunity."
[From The Independent]
Jake was so tired after the last day of filming that he slept for 14 hours straight. Ah, that's nothing. (I seem to do it every Saturday night.) Jake also spoke with the Belfast Telegraph about how he had "no interest" in using a stunt double for his fights: "I trained for as long as I did so that I could actually fight." How badly does he want that Oscar?
Jake wants it all: "Believe me, I take acting seriously, I take it more seriously than … I take it very seriously, let's just say that. I do also recognise that it is absurd."

Why he gains and loses weight for roles: "Does the arrow draw forth the target or vice versa?" He ponders in silence. "Well, I've realised I'm fascinated with what it is to be a man. And as a man, physicality is important. I've gone on searches …" He sees me squinting uncertainly. "I mean, pushing myself to the limit. With Nightcrawler, I was searching for a physical, chemical state that would come from depriving myself. I was interested in what that would bring out. It wasn't about losing weight. It was about what happens with a certain kind of deprivation."
[From The Guardian]
"Does the arrow draw forth the target or vice versa?" Jake doesn't quite rise to the heights of talking about magical water and the moon's pull here, but he's getting a little spacey. That's fine. I enjoy those types of interviews. They're a lot more fun than a too-serious actor talking about his "craft."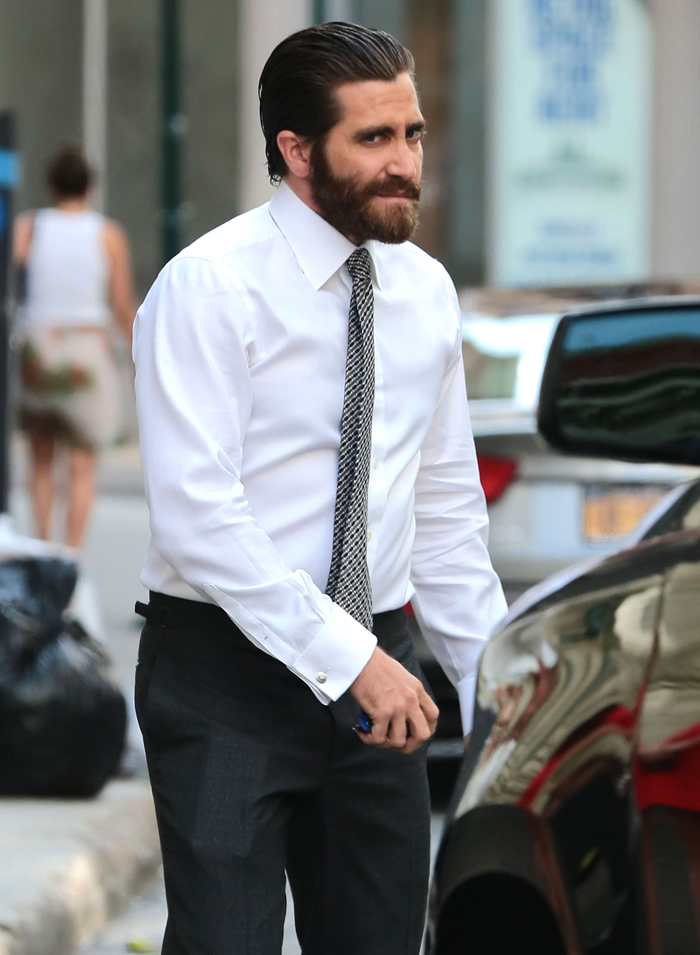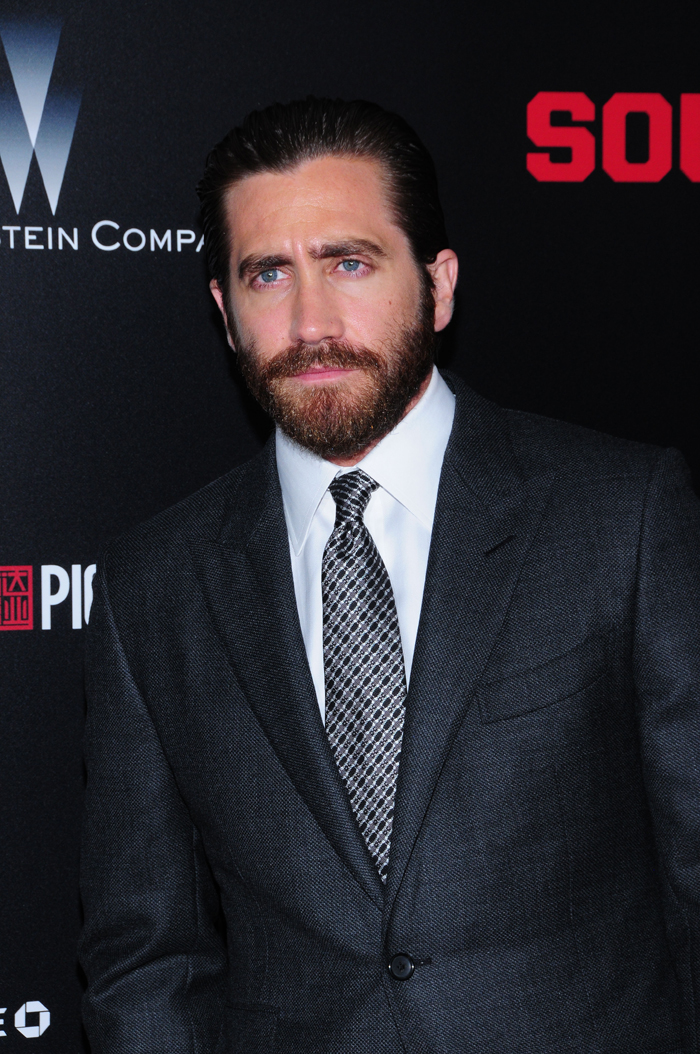 Photos courtesy of Fame/Flynet & WENN