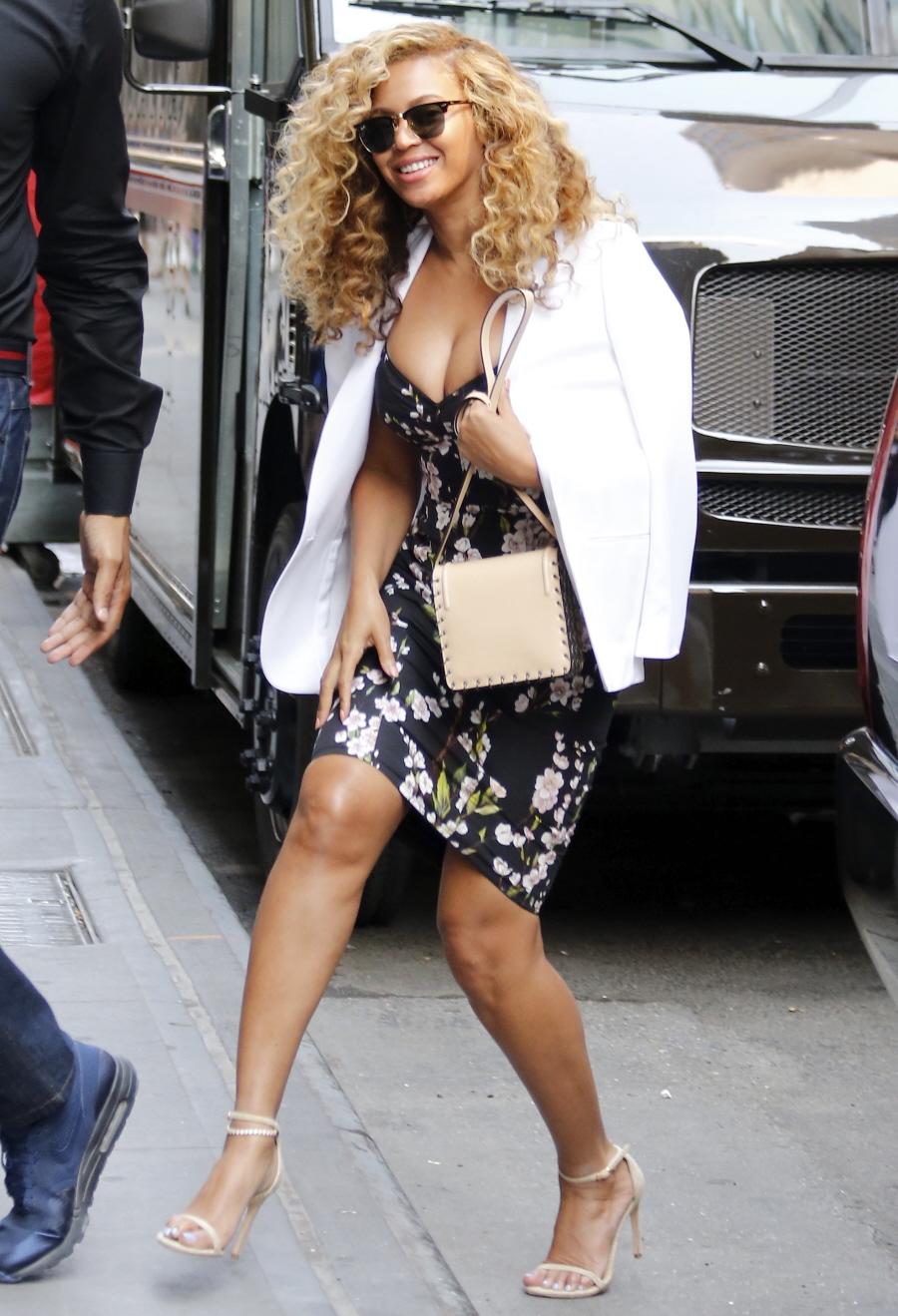 Here are some photos of Beyonce out and about in New York City yesterday. I haven't been paying much attention to Beyonce lately, so these photos serve as Queen Bey reclaiming her throne. Or something. I wonder what Beyonce thought about the Nicki Minaj-Taylor Swift thing last week? Minaj and Bey are pretty close, and by that I mean they're probably professional friends and allies, and Minaj seems to worship Bey (which basically describes most of Beyonce's friendships). I would imagine Bey is Team Minaj, but we just don't know. Beyonce is a Sphinx!
Anyway, as you can see, Beyonce seems to be busting out of this Dolce & Gabbana bustier dress. The dress is very flattering, to the point where I don't even believe Beyonce needs the white jacket. Hey, maybe she was going somewhere with the air conditioning on full blast, I don't know. I can't decide on what's happening with Bey's bust here, so I've made a list of possibilities for why Beyonce looks so busty.
Option #1: It's just the result of a good-quality built-in bustier in the Dolce & Gabbana dress.
Option #2: She's pregnant and her boobs are bigger.
Option #3: The dress is too small and that's why she seems to be "popping out."
Option #4: Beyonce got a boob job.
Option #5: Bey got a boob job years ago and we're just noticing now.
Option #6: There's some kind of good push-up bra happening here too.
Option #7: Beyonce is a magical sorceress who can increase her breast size simply by casting a spell on her rack.
What's your pick?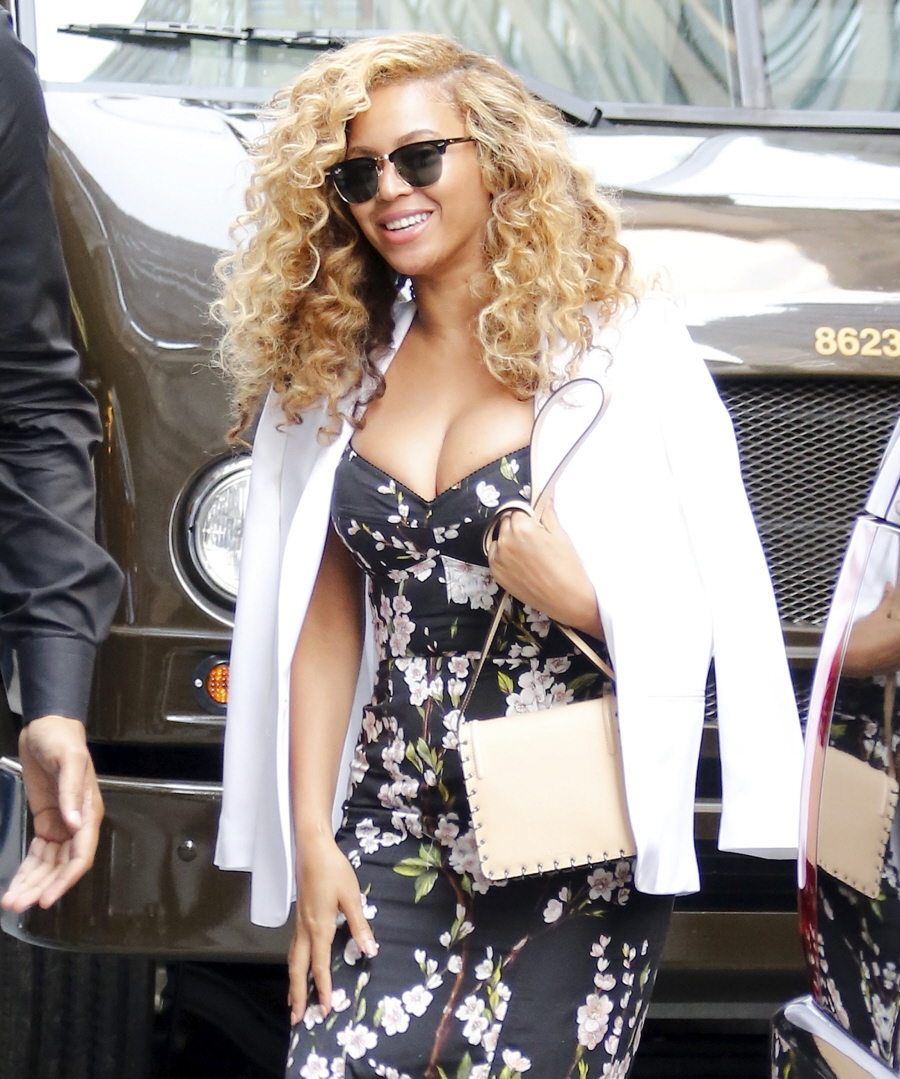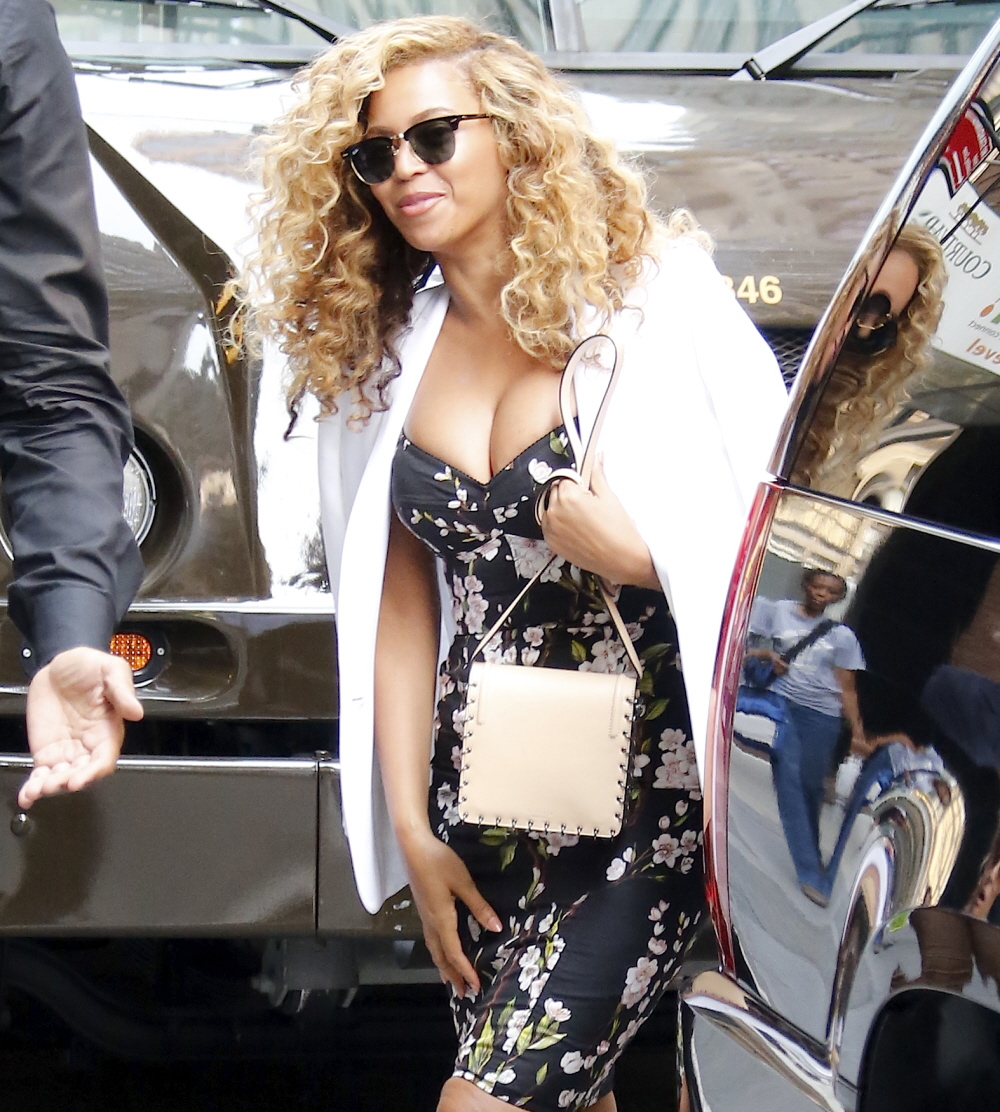 Photos courtesy of Fame/Flynet.