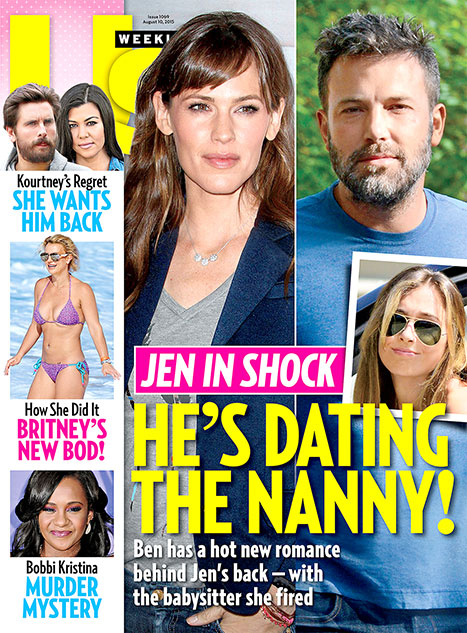 The Ben Affleck and Jennifer Garner carefully coordinated divorce press has taken a dark turn. Remember how it seemed like People Magazine was running stories from Ben's side while US Magazine was running stories from Jennifer's camp? It was like slightly different sides of the same coin though, in that there weren't that many dirty details and the stories made it sound like they would work through the divorce as a family. Plus we've seen Ben and Jennifer continue to do happy family photo ops (they were just at a kids fair this weekend) and to both keep wearing their wedding rings, for whatever that's worth. They were trying to control the narrative around their divorce to a ridiculously detailed degree.
Well now US Magazine, a relatively reputable celebrity outlet which gets many scoops and planted stories from publicists, is reporting that Ben is boning the 28 year-old nanny, hired earlier this year to watch the kids. This isn't surprising at all to me, what's surprising is that it's being published. Somehow this information is now out there after the most orchestrated divorce PR blitz that I've ever seen. Someone is not toeing the line and this smells like revenge.
Nearly one month after announcing the end of his 10-year marriage to Jennifer Garner, Ben Affleck has began to move on. And the two-time Oscar winner, 42, didn't have to look far to find a new romance. In the new issue of Us Weekly, multiple sources reveal Affleck has been dating 28-year-old California native Christine Ouzounian, a woman he and Garner hired as a nanny for their three kids this spring.

When Ouzounian — an employee at a high-end Beverly Hills nanny agency — first started caring for Violet, 9, Seraphina, 6, and Samuel, 3, Affleck and Garner, 43, were in the midst of a secret 10-month trial separation. The Arizona State University communications grad soon developed an attraction to the Batman v Superman: Dawn of Justice star.

"They would hang out without the kids," explains an Ouzounian pal. "And they were very flirty."

When Garner discovered there was something going on between her estranged husband and Ouzounian, she let the babysitter go. But the ex-sorority girl wasn't cut from Affleck's life.

The pair spent time together at Affleck's new L.A.-area rental on July 17 and, says the Ouzounian pal, were in constant contact over text and email. "She says Ben really, really likes her," says the friend. "She's saying this is true love." (A rep for Affleck tells Us "all allegations of a romantic relationship are baseless and untrue." Ouzounian couldn't be reached for comment.)

For more details on how the romance began — and Garner's reaction — pick up the latest issue of Us Weekly, on stands now!
According to this report, Ben and Jen were separated when he took up with the nanny but that's still so low. It makes you wonder how many other women there were and how many of them Ben boned simply out of convenience. He's a celebrity, he surely had enough opportunities to hook up with randoms. Also, of course this girl would think it's "true love" with Ben Affleck, because she would be dumb enough to hook up with Affleck while working for his family and while he was obviously still married.
If this happened as US is claiming, and I don't doubt it did, I don't blame Jennifer for making it public. (I'm assuming that's what happened, although it's also possible the nanny sold her story or the paparazzi caught him somehow.) I think Jennifer knew for months, obviously since she fired the nanny, and that she held it over Ben's head to get him to play this divorce out on her terms. He's pissing her off now though, and she pulled the trigger on the nanny story. I bet she was willing to forgive a lot of his other hookups, but this one just hit too close to home.
Along with denying this report to US Magazine, Ben's rep also denied it to The Daily Mail, stating that "it's garbage".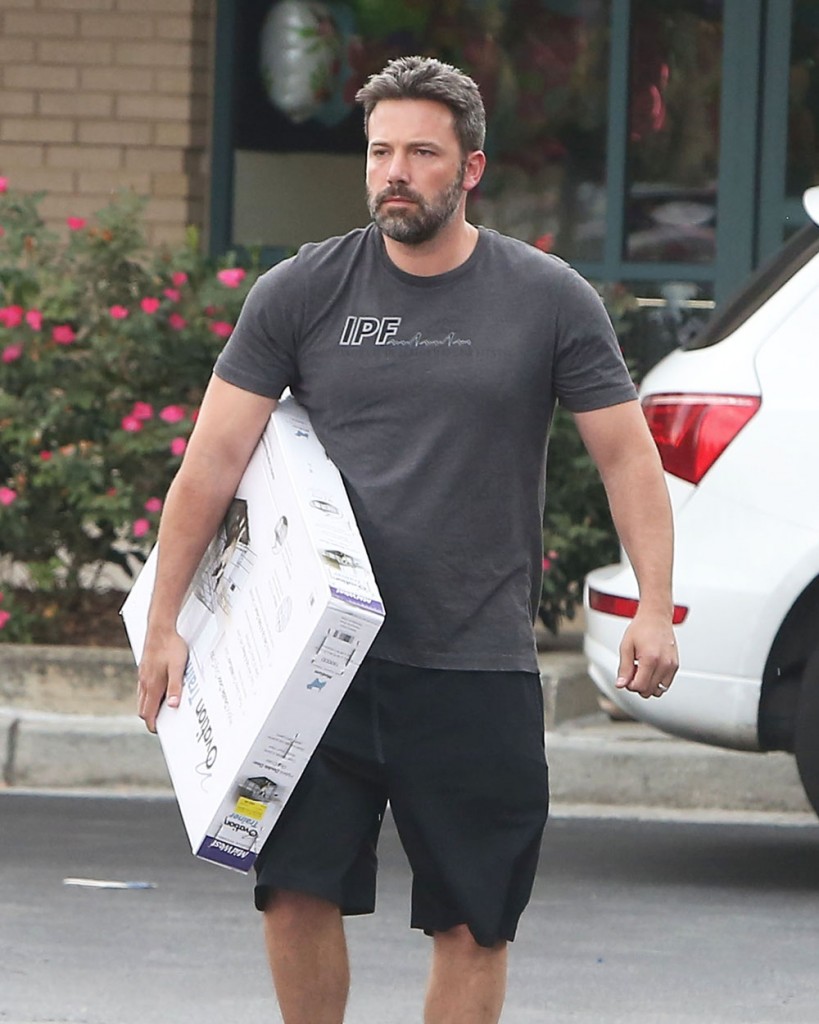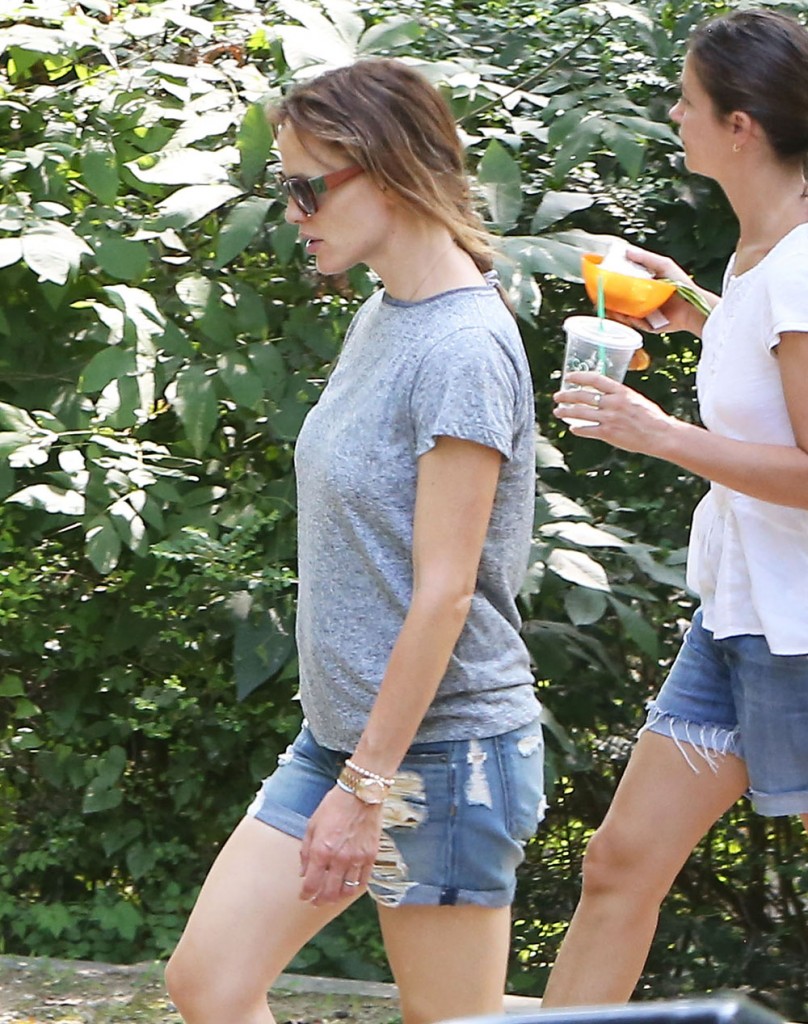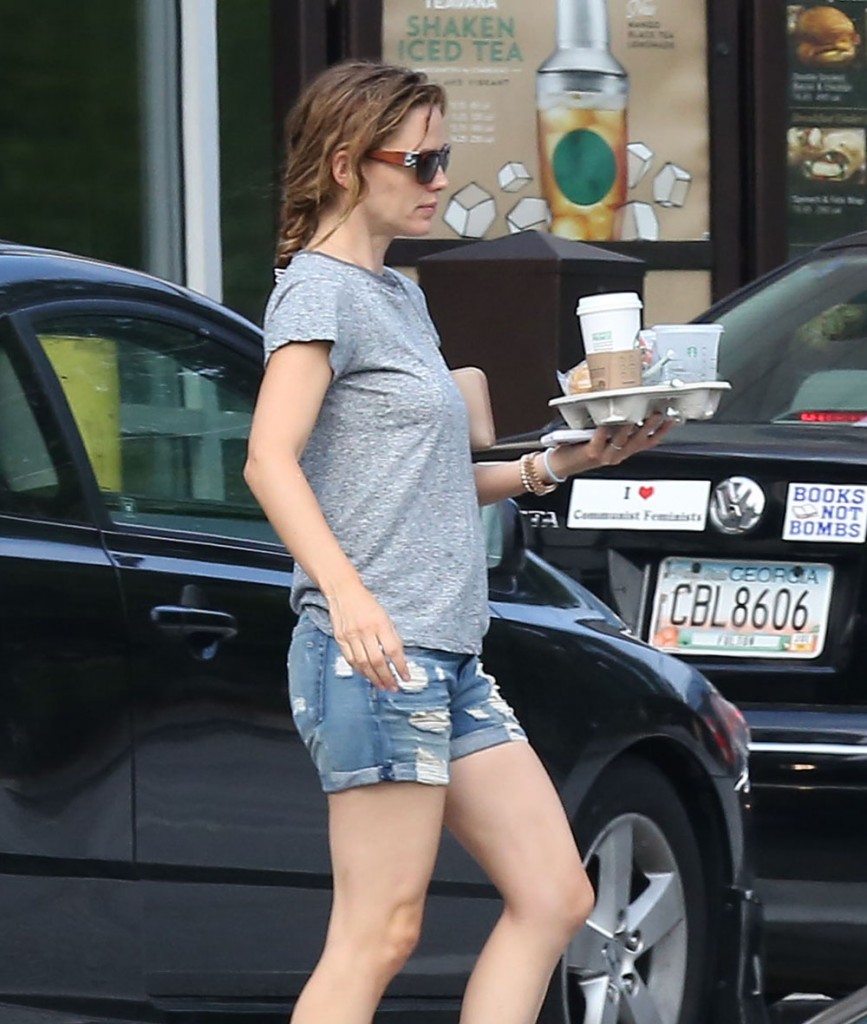 Paparazzi photos are from Atlanta on 7-26-15. Credit: FameFlynet