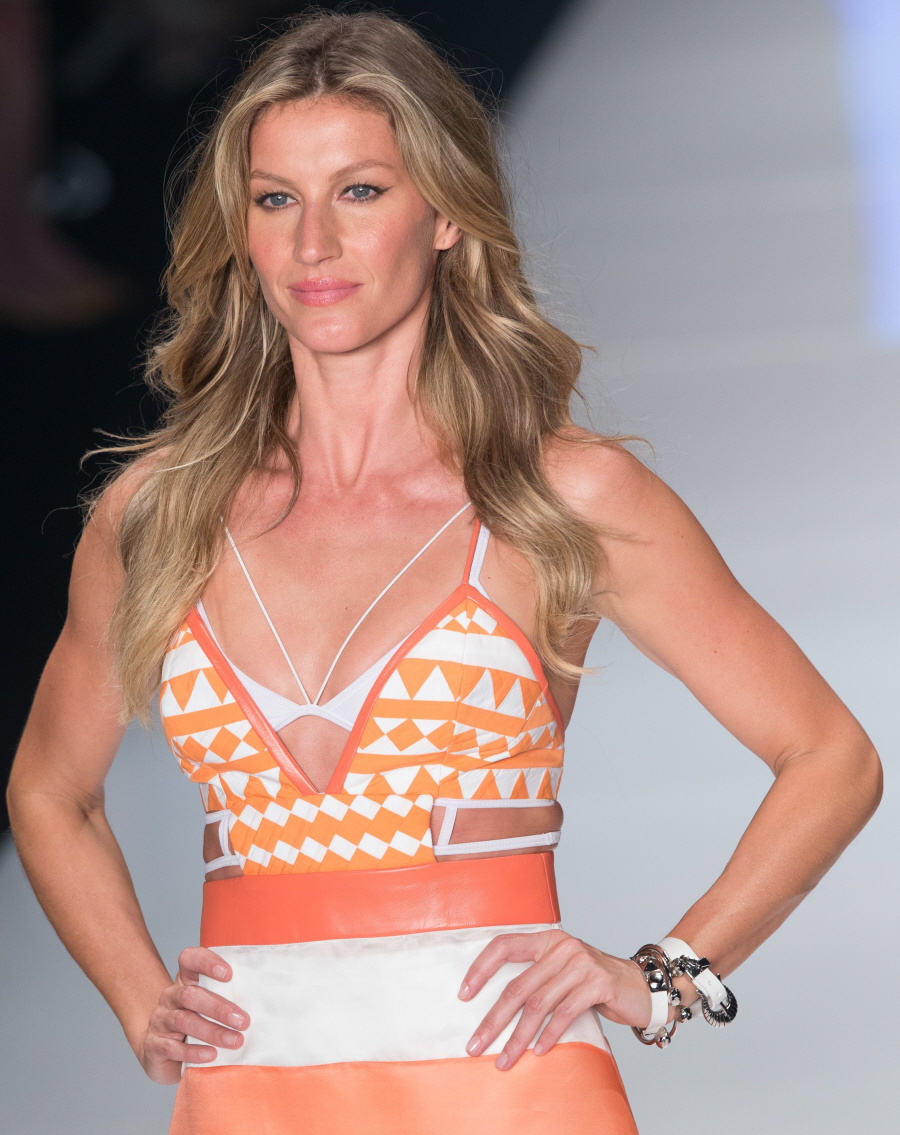 It's a bad day to be Tom Brady and Gisele Bundhcen. Not only is Brady being called a liar and a cheat, it's now being claimed that Gisele is not as all-natural as she claims. Page Six has some exclusive photos of a woman wearing a burqa and some sandals – go here to see. Page Six claims that the woman is Gisele Bundchen and they even ID her longtime driver. The claim is that Gisele donned a burqa to hide her face as she entered an elite plastic surgeon's office in Paris. The claim is that Gisele is getting a boob job! GASP. Record scratch. Do you mean that Gisele's body isn't perfect? Do you mean that breastfeeding two children took its toll on her breasts just like the mere mortals? Oh, and they also say she's getting some eye work done. Huh.
This woman in a burqa was not heading to any prayer services. Supermodel Gisele Bundchen and her kid sister hid under traditional Muslim wear — during the holy month of Ramadan — so they could get secret plastic surgery in Paris, The Post has learned. The Brazilian stunner orchestrated the cloak-and-dagger mission so she could sneak into the swank International Clinique du Parc Monceau for work on her boobs and eyes, sources said. A dead giveaway was the footwear — Muslim women are forbidden from wearing open-toed shoes.

A source said she was concerned that her breasts had sagged after having two children — and the surgery was a 35th-birthday and post-retirement present to herself.

Gisele and sister Rafaela were picked up by Bundchen's longtime chauffeur at the Bristol Hotel and driven to the clinic on July 15, sources said. The next day, after the two surgeries, the trusty driver — who has worked for Gisele since at least 2010 — took the two women back to the hotel, where they packed up their belongings. He then drove them to the exclusive Les Sources de Caudalie spa, where Bundchen recovered for five days before leaving Paris.

The former Victoria's Secret Angel, who made $47 million last year as the world's highest-paid model, according to Forbes, faced a chump-change tab of about $11,000 for her surgeries. On Friday, Bundchen was photographed in sunglasses as she and Rafaela strolled through Charles de Gaulle Airport in Paris on their way back to the United States. Gone was the burqa — which has actually been banned in France since 2010.

Bundchen, who had vowed to never undergo plastic surgery, announced her retirement from the runway in April, telling the Folha de Sao Paulo newspaper that she had "learned to listen to her body."
I believe that women should be able to do whatever they want just as long they don't blatantly lie about it (like Renee Zellweger). Gisele has always been about health and being natural, so getting her boobs done and getting some eye work isn't really on-brand for her. Obviously she wants to keep it quiet so she can continue being smug (yeah I said it) about how her life is so much better than everyone else's and all of that. Besides, there have been steady rumors for years about Gisele having early plastic surgery work. I think the conspiracy theory is that she's had one of the best boob jobs around since she was a teenager? I sort of believe that. I also believe she might have gotten an early nose job. We'll see.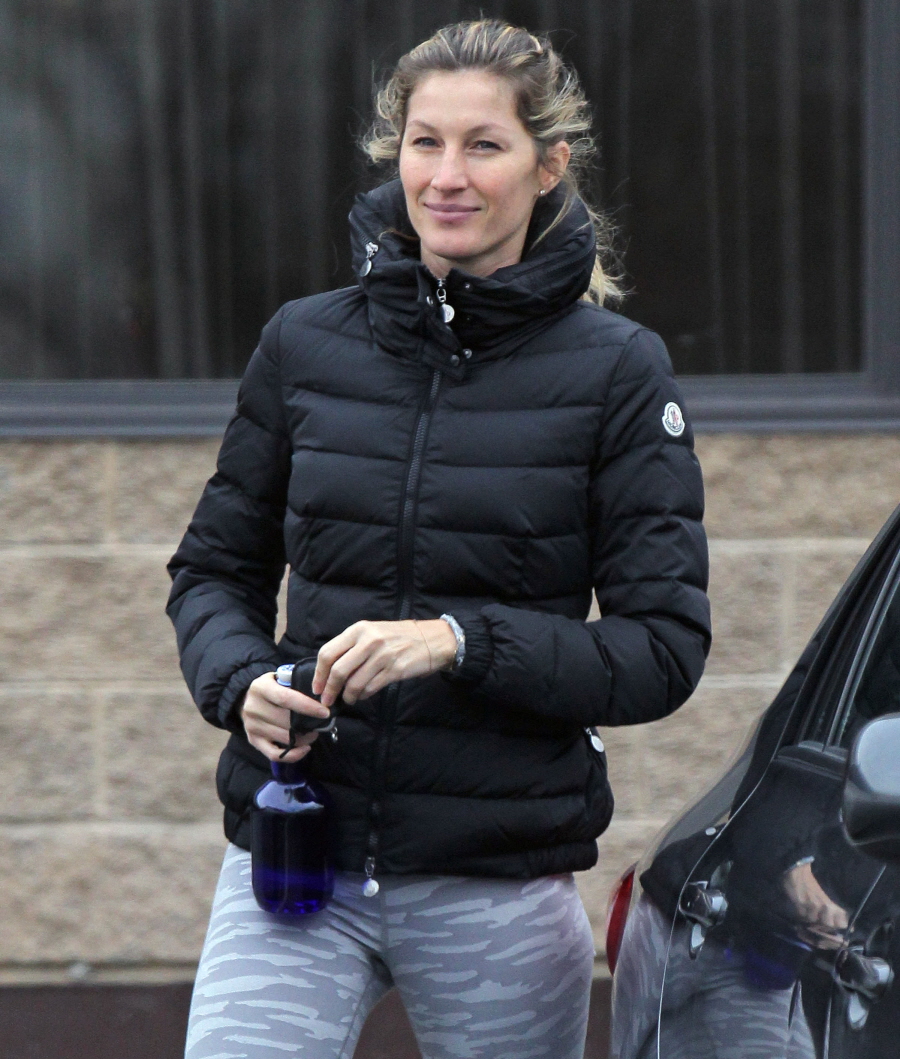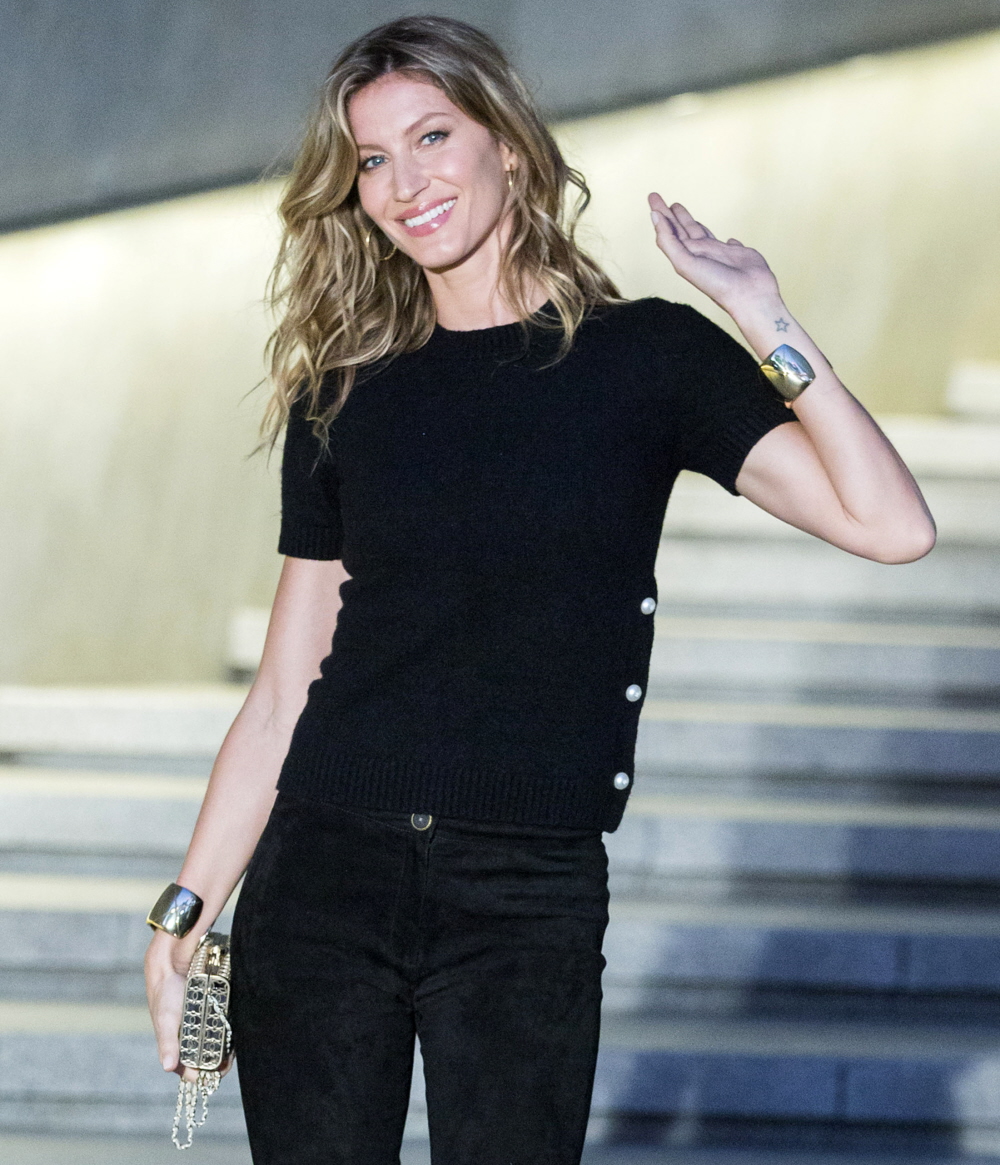 Photos courtesy of WENN, Fame/Flynet.