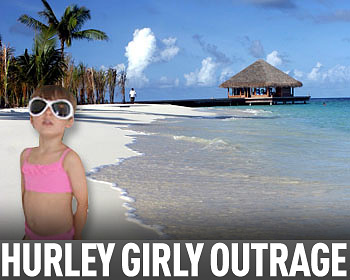 First Celine Dion appears on magazine covers with her long haired son, Rosie O'Donnell's daughter dressed like a soldier, now Liz Hurley has her son modelling her girls' swimwear range. Whatever happened to gender stereotypes?
Did she really want a girl? Can't she just adopt one like all the other celebrity moms are doing? Apparently she was very insistent her son appear in the shoot, while others were uncomfortable with the idea.
An insider fumed: "It's an outrage Liz made her son do this. He's not old enough to make that sort of decision.

"Imagine the teasing he could suffer at school. Why would any parent do this to their child?"

The bizarre image, showing Damian hiding behind giant sunglasses, featured on Liz's official website.

The source added: "Liz suggested Damian pose in the bikini. Other people were uncomfortable with it but she insisted."
[From News of the World]
Maybe this is all just a result of the fact her previous leopardskin range was deemed too racy for kids – although those weird videos of her eating ice cream haven't raised an eyebrow.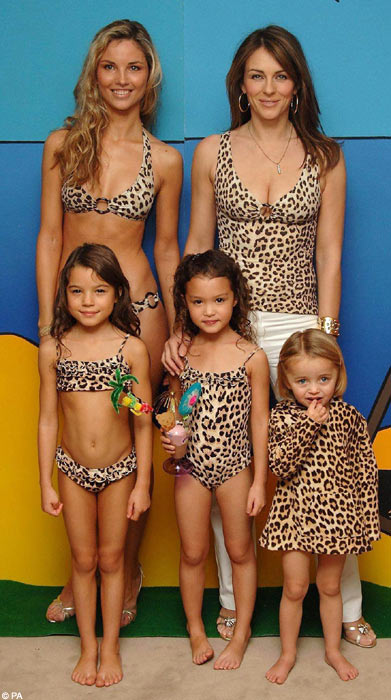 Pictures from Daily Mail and News.com.au