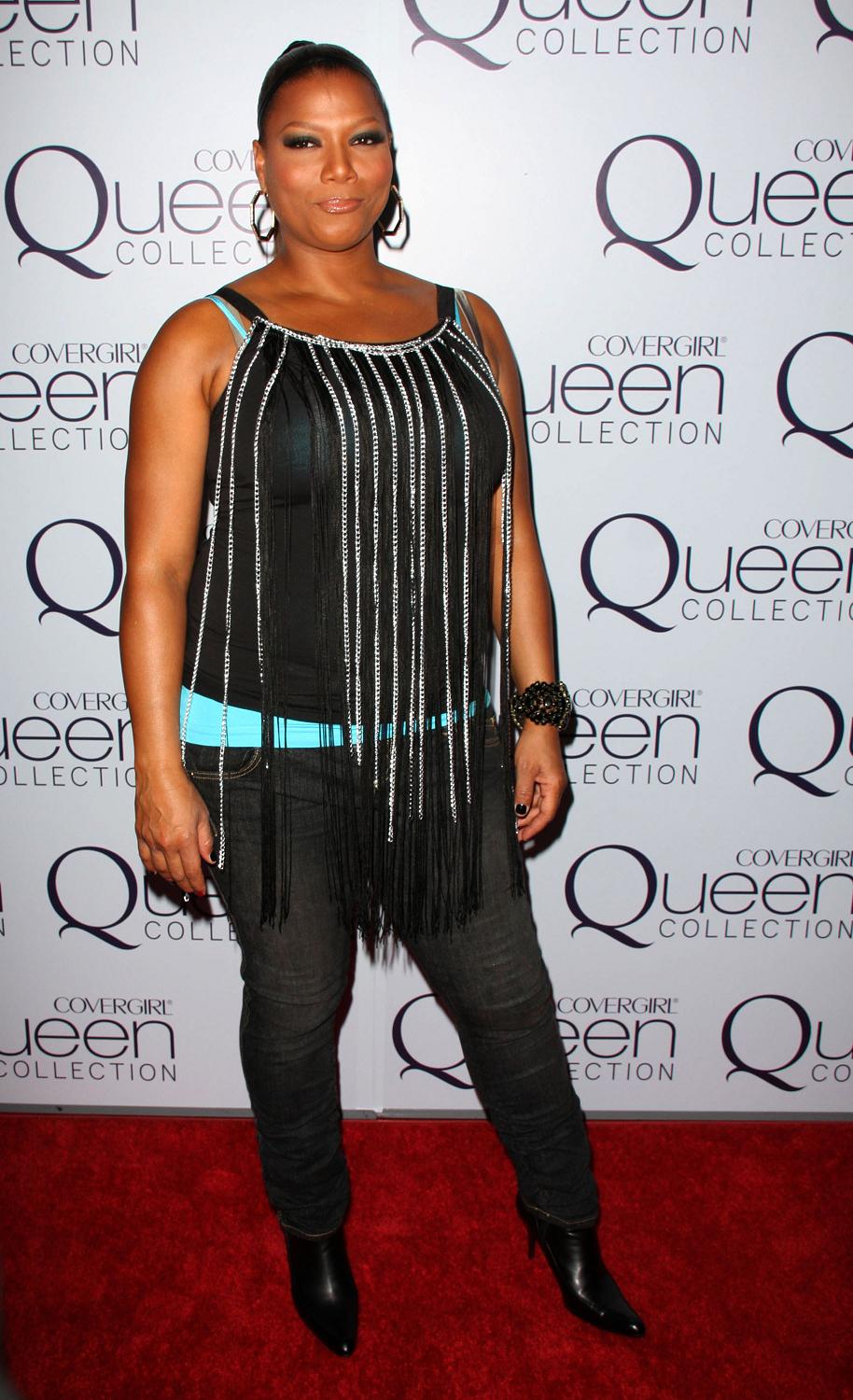 Queen Latifah always seemed like the type of woman who has a good head on her shoulders. There's just something about her energy I really liked. Unfortunately I might have been off – it seems the Queen has some financial issues. Specifically in terms of paying her employees their salaries. According to two lawsuits that have been filed, Latifah owes her stylist $300,000 and her cosmetologist $700,000 in back pay.
The people who kept Queen Latifah pretty are making some ugly accusations about the CoverGirl spokeswoman. Cosmetologist Roxanna Floyd and stylist Susan Moses say they've been stiffed out of $1 million for their work on Queen Latifah's CoverGirl ad campaign, as well as the star's "Curvations" line of intimate apparel.

The Brooklyn women filed separate breach of contract suits yesterday in Manhattan Federal Court against the "Bringing Down the House" star, whose real name is Dana Owens. Moses says Latifah promised her a $50,000-a-year salary when she went to work on the Curvations line in 2005, and is due $300,000.

"Despite such demands and assurances as well as expressions of remorse for having stiffed plaintiff … defendants have completely failed to pay plaintiff for her services and …. expenses relating to Curvations," Moses' lawyer Carmen Giordano wrote.

Latifah spokeswoman Amanda Silverman called the suits "without merit," but declined to discuss them further.

Floyd, known as Roxie, has used her powder puff to touch up the likes of Angela Bassett, Whitney Houston and Mary J. Blige. She says she's owed $700,000. Until last year, she was a consultant for the CoverGirl line of cosmetic products known as the "Queen Collection," the suit says.
[From the Daily News]
This case actually seems relatively straight-forward to me. If Queen Latifah did in fact pay her employees, she'd have records of that. If the claims are "without merit," show the records and it'll all be dismissed. Easy, right? I suppose the only defense the Queen can take is that the women never worked for her. Though presumably both Roxanna Floyd and Susan Moses have some sort of evidence of work product.
Somehow I'm disappointed in Queen Latifah. I know we haven't heard her side of things, but it seems unlikely that two employees would both file lawsuits saying they didn't get paid when they did. I know she's a busy woman, but that's a lot of money to a non-celeb, and they deserve to get paid.
Here's Queen Latifah (performing with 'Yoyo' Yolanda Whitaker) at her birthday Party at SIR in Los Angeles on Saturday. Images thanks to WENN .