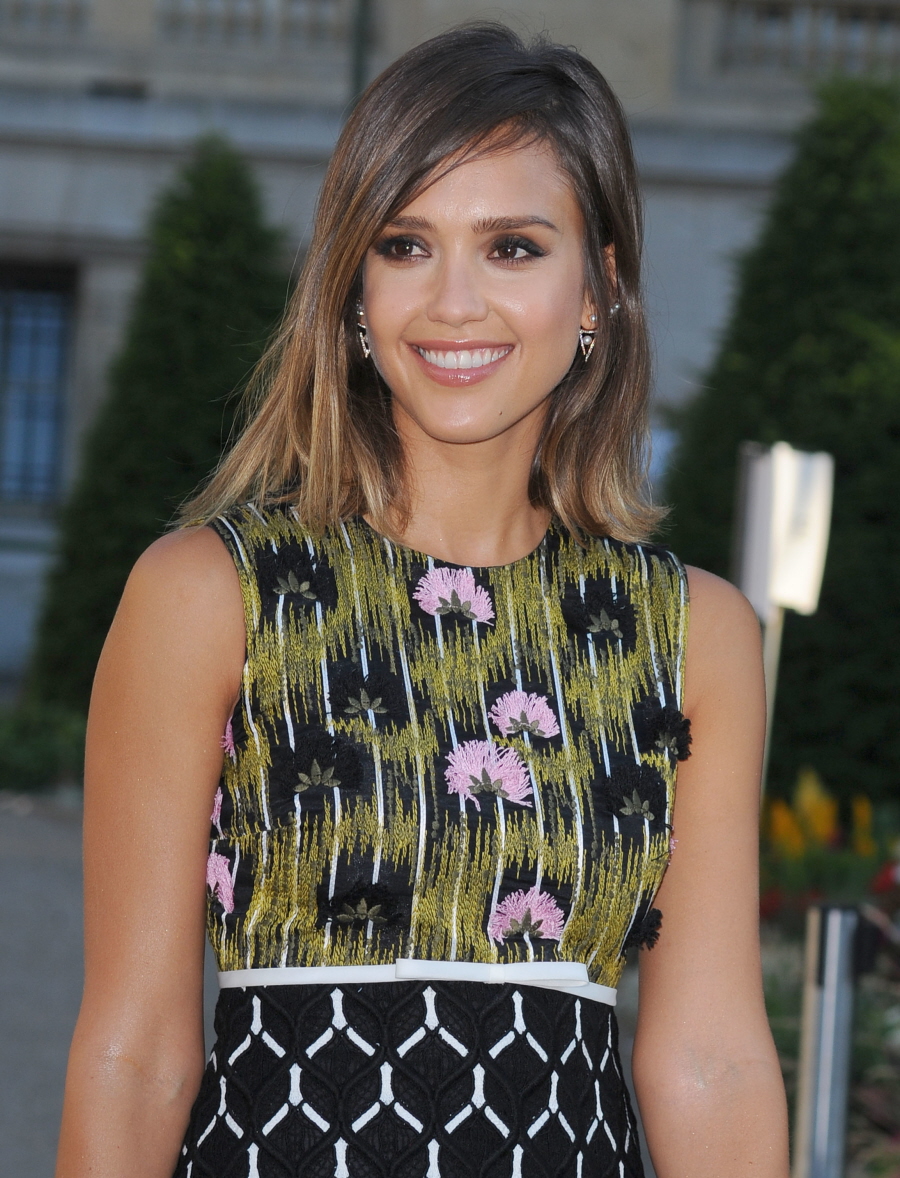 I have to admit that in the past year especially, I've done a 180 on Jessica Alba. I used to think she was a marginally talented jackass who repeatedly claimed she was too beautiful to succeed in Hollywood and that when her films bombed, it was never her fault. And in truth, she was that woman. But she's managed to make herself into a highly successful businesswoman and overall better person over the past four years or so. Her interviews are much better, her outlook on life seems to be much more tolerant and friendly and she just impresses me. Anyway, Alba has a new interview with Yahoo Parenting – go here to read the full piece. She's shilling The Honest Company's new line of feminine products with cute packaging. Some highlights:
On judgy mothers: "I know as a mom — and as a new parent — I felt confused. And I felt judged. Doesn't it feel like the mean girl thing from high school sort of just transforms into adulthood through motherhood? I think it has to do with hormones, right? I mean, this is the first time I'm actually saying this out loud, but that mean girl stuff happens when your hormones are going crazy. And then your hormones go crazy again when you're pregnant and having a baby. And even when you're breastfeeding. And I feel like maybe it's just all those hormones, and people don't know where to put their energy, so they just start clashing."

The Honest Company supports breastfeeding & formula feeding: "The overall community online was either one or the other. And a lot of my friends did both. So I wanted to develop a real dialogue, and create a line that's for everyone. So whether you want to breastfeed, or whether you want to supplement feed, we're going to give you the best in both areas."

Giving advice to new moms: "Now I'm one of those moms that gives you too much advice that you may or may not want. Usually, you don't want [it]. But I think the biggest thing is that what works for you, or what works for your friend, isn't going to work for everyone … there is no right or wrong. I have two very different girls. And the way that I parent one is different than the way that I parent the other. There's no cookie-cutter way of going about it. And I think we as women — and as moms — we need to show younger girls that we support each other no matter what. And to try and not be so judgmental."

She isn't concerned about social media comments about her kids: "I don't know any different. I've been in the public eye for so long now, it's just part of my day to day. Do I like it? No. Is it weird? Totally weird. It's never not weird. We just try to get on with our life and ignore it."

She doesn't give her daughters an allowance: Honor's "not quite old enough to do hardcore chores… But she makes her bed and she cleans her plate and she has nice manners. Things like that. She doesn't get paid for that. That's just like, you have gotta be! That's the way we are as a family. When she gets older, we can talk about chores and money and stuff. She'll just blow it — on candy, probably."
Honor is 7 years old – do you think that's too young to have an allowance? I don't think it's too young. I was getting an allowance at that age. I think it's important to teach kids about money and the value of things. But Alba seems to be doing other things well. I like this: "she makes her bed and she cleans her plate and she has nice manners. Things like that. She doesn't get paid for that." Good. Parents shouldn't pay kids for having nice manners! As for Alba's conversation about judgy moms and The Great Breastfeeding War… I like that she's staked a position of "whatever works is fine, stop judging." Who would have ever thought that Jessica Alba would be the voice of reason in The Mommy Wars?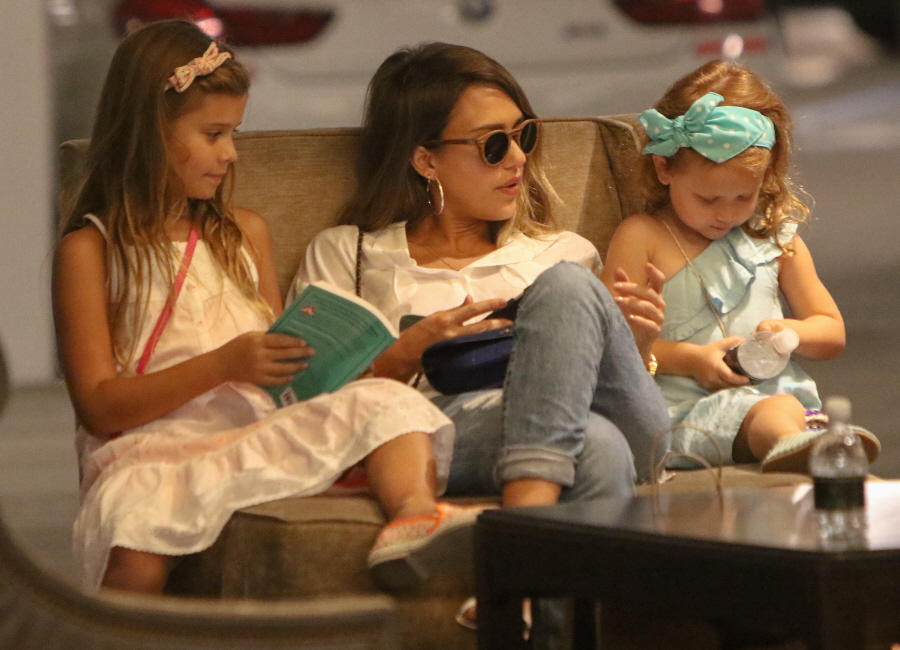 Photos courtesy of WENN.