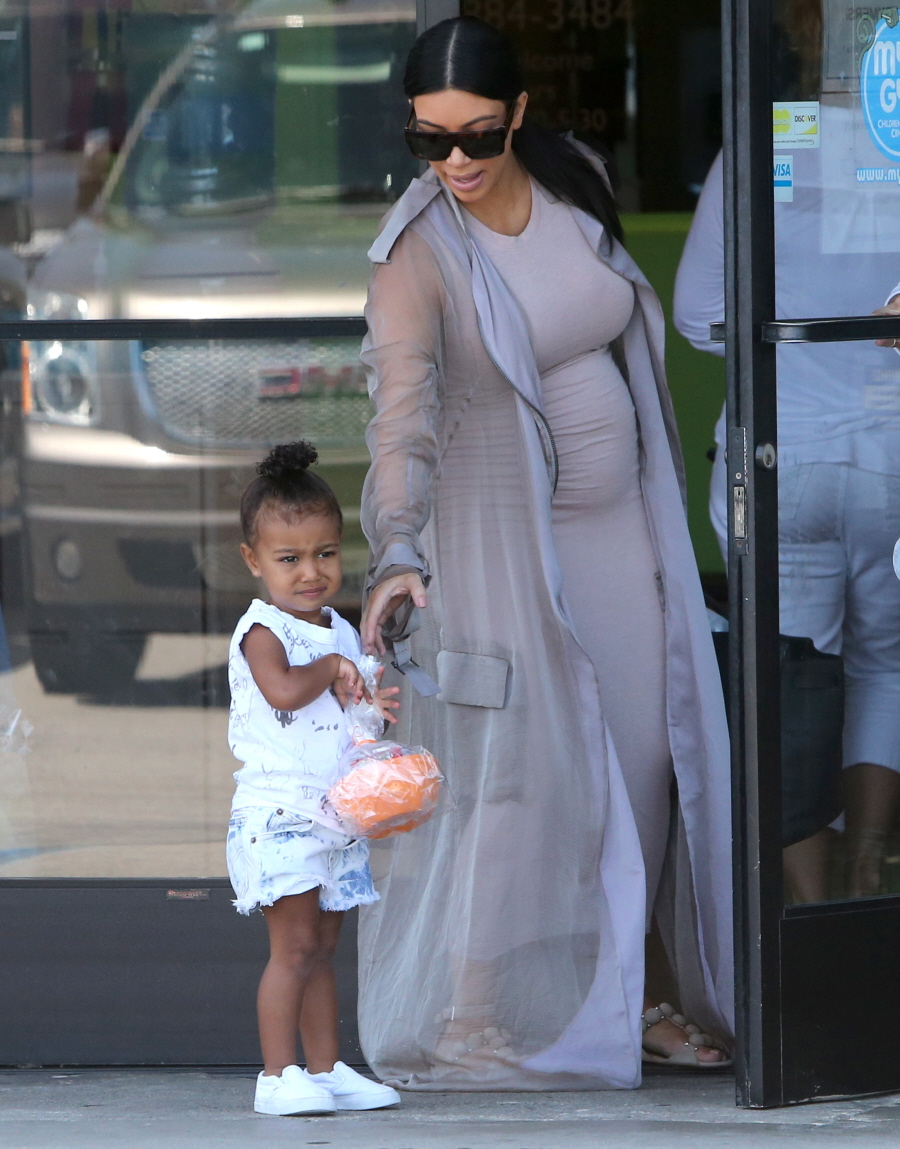 Here are some photos of Kim Kardashian on Sunday in LA. She and Kourtney Kardashian took their kids (Mason, Penelope, Reign and North West) to another kid's birthday party. Kim is really showing now, to the point where the Bump Truthers really don't have a leg to stand on (or a pillowy bump to rest on, if you will). I've always believed Kim was really and truly pregnant and this isn't some kind of strap-on pillow situation. Don't get me wrong, I'm sure Fake Bump Technology™ has gotten to the point where you can buy these kinds of realistic-looking bumps. But Kim is really knocked up.
You know how I know this is for real? Because Kim is still wearing all of these layers and crazy coats in the dead of summer, all to try to distract from her increasing width and the size of her butt. Still, God bless them, photographers managed to get some profile and butt shots during this outing. Kim can try to hide it behind vaguely sheer coats, but we still see it. And just like her first pregnancy, I'm loving every second of it.
Meanwhile, Kim was Instagramming throughout the weekend – there were some cute shots of little North in her soccer outfit (all-black, of course), which you can see here. Kim is "officially a soccer mom" now. I expect we'll see Kanye for years to come cheering North on at all of her games. I hope so. Oh, and Kim IG'd this half-and-half comparison between her face and Kylie Jenner's face. Kylie has really doubled-down on Kim's plastic Barbie look, only it took Kim YEARS and so many surgeries to achieve her fake-doll look and Kylie is already there at the age of 17. It's like the competetion between the sisters about whose ass of lies will reign supreme (Khloe's will). The new competition is "who can look like the saddest plastic doll."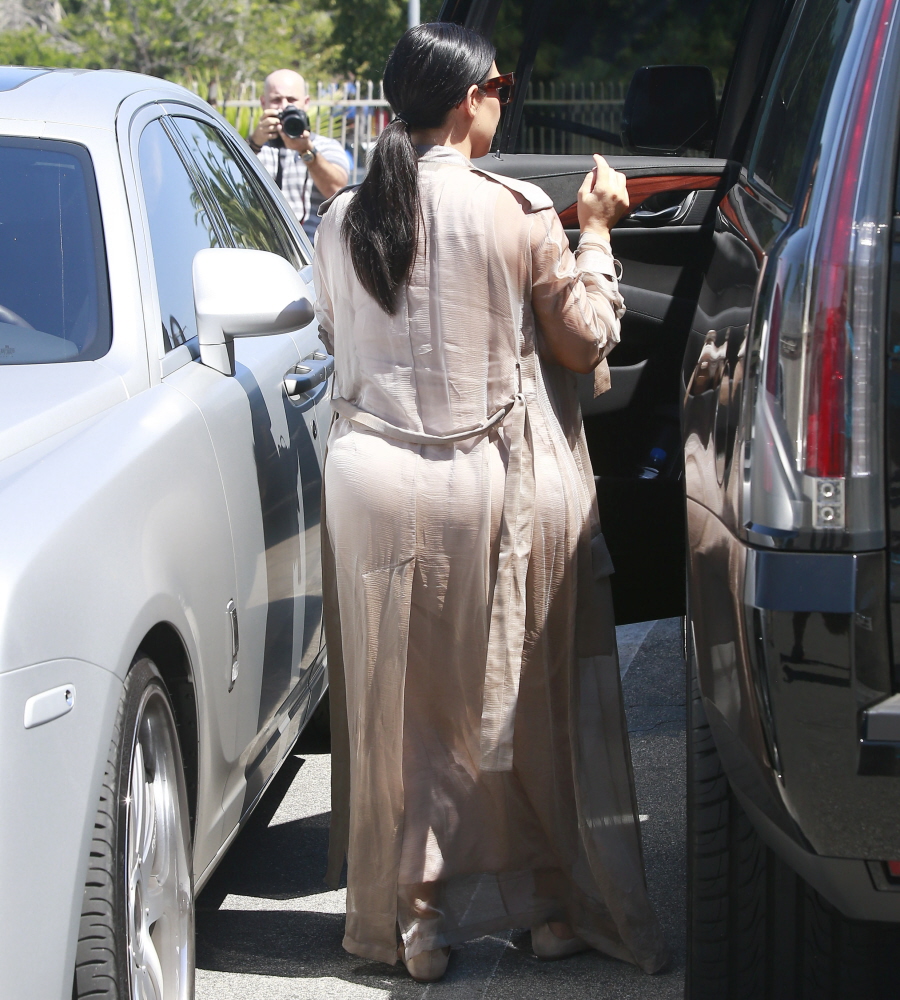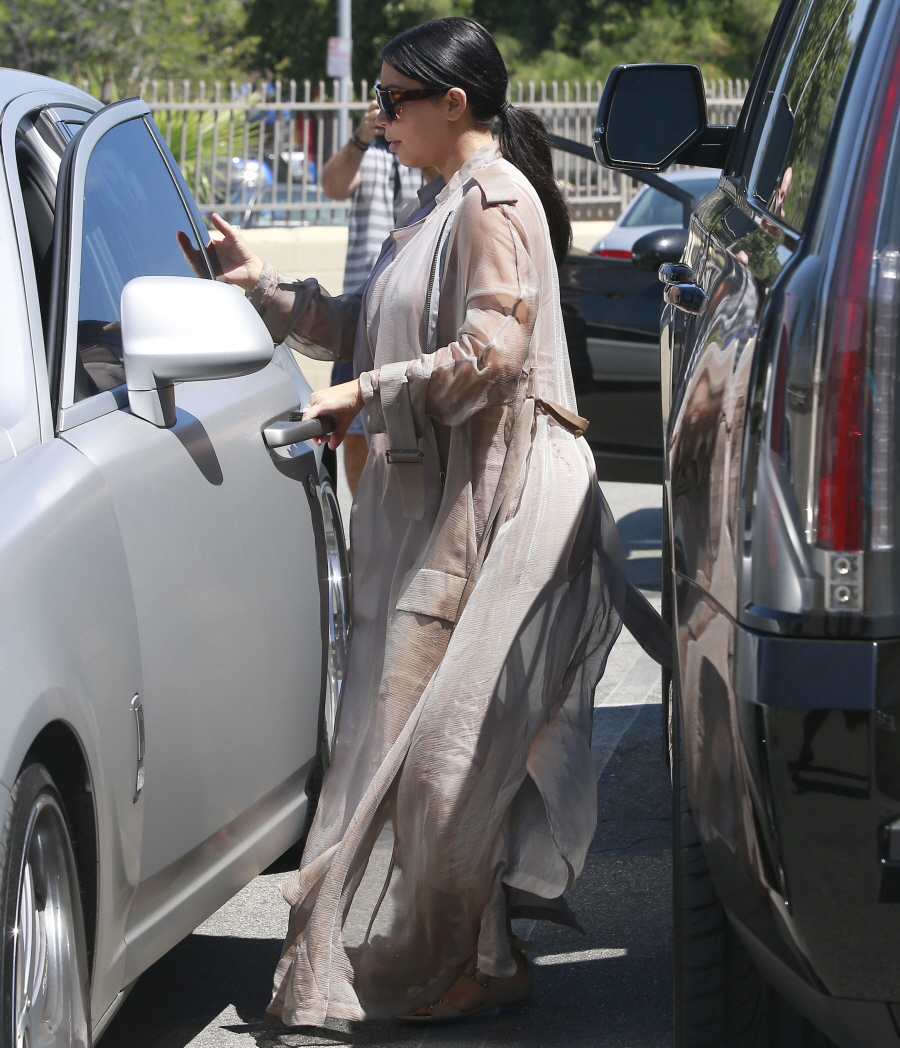 Photos courtesy of Fame/Flynet and Instagram.