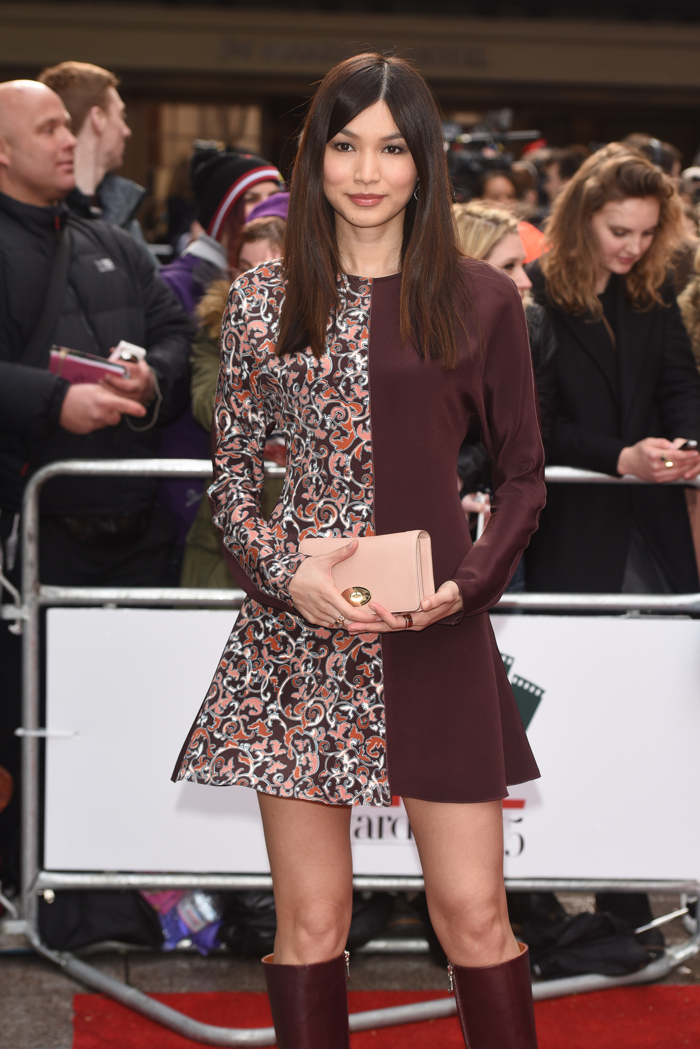 Gemma Chan isn't a household name yet, but she may soon rise to greater status due to her role in the new AMC show, Humans. The show is actually a Channel 4 original in the UK, and a big hit across the pond. Gemma plays a domestic robot (a "synth") moving towards sentience, which is a pretty scary premise. There's now a Japanese hotel, which is fully staffed by robots. It makes one wonder how long it will take before robots take over the world. Stephen Hawking keeps trying to warn everyone, and no one's listening.
In this interview with The Telegraph, Gemma talks about the difficulties of playing a robot in a non-clichéd way. She also admonishes Hollywood for not featuring enough Asian women in roles. This is a topical discussion, especially after Cameron Crowe's Aloha cast Emma Stone as a whitewashed Asian character. Gemma says some tv shows are making strides for minority representation, but it's not enough:
On playing a synth: "At the beginning I thought my head was going to explode because you're trying to play the scene and act truthfully in it but within the rules that you've set-up for. As a human, you don't have to be too conscious of your movement. I think it's tougher playing a robot than a human, and even tougher playing a robot who begins showing traces of being a human. The director didn't want anything robotic in a clichéd or a jerky way. I was given a lot of homework: I had to practise ironing as a synth, practise washing up as a synth, cooking a meal as a synth. It's definitely the most prep I've had to do for a role."

Why Humans is a hit: "The technology doesn't feel like it's a hundred years away anymore. It's practically here."

On Asian representation in Hollywood: "Yeah, there's definitely still a lot of room for improvement. I've been fortunate in my career, but, yes, there have been many times when I have been told my audition has been cancelled because they're only going to see white people. The statistics are really depressing. I remember reading some that made me think, 'Oh, you are more likely to see an alien in a Hollywood film than an Asian woman.'"

Her ideal synth: "I'd want one like Samuel L Jackson. If I ever got into any tricky situations, he could just stare people down. Parking ticket? Just set Samuel Synth on them. That would be amazing."
[From The Telegraph]
Gemma also believes Humans did well to cast many female and minority characters. Yet these actors are almost exclusively playing synths, which does illustrate her point that more work needs to be done. She's also correct about how awesome a Sam Jackson synth would be. Such an innovation would corner the market on robot f-bombs.
Here's some red-carpet pictures of Gemma. Her style is always on point.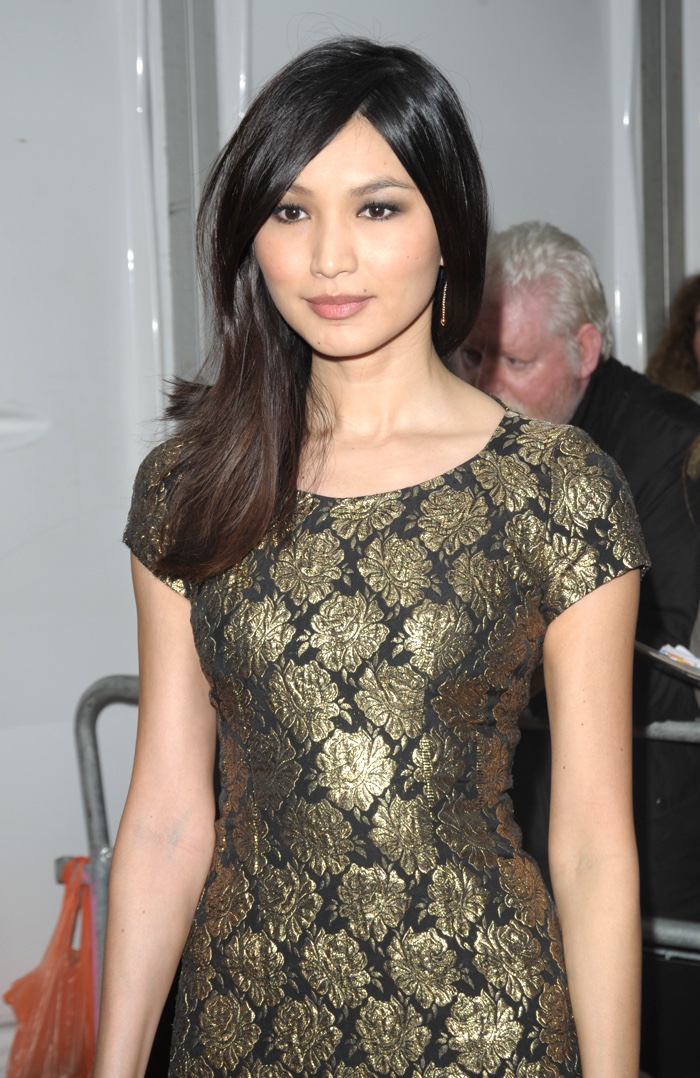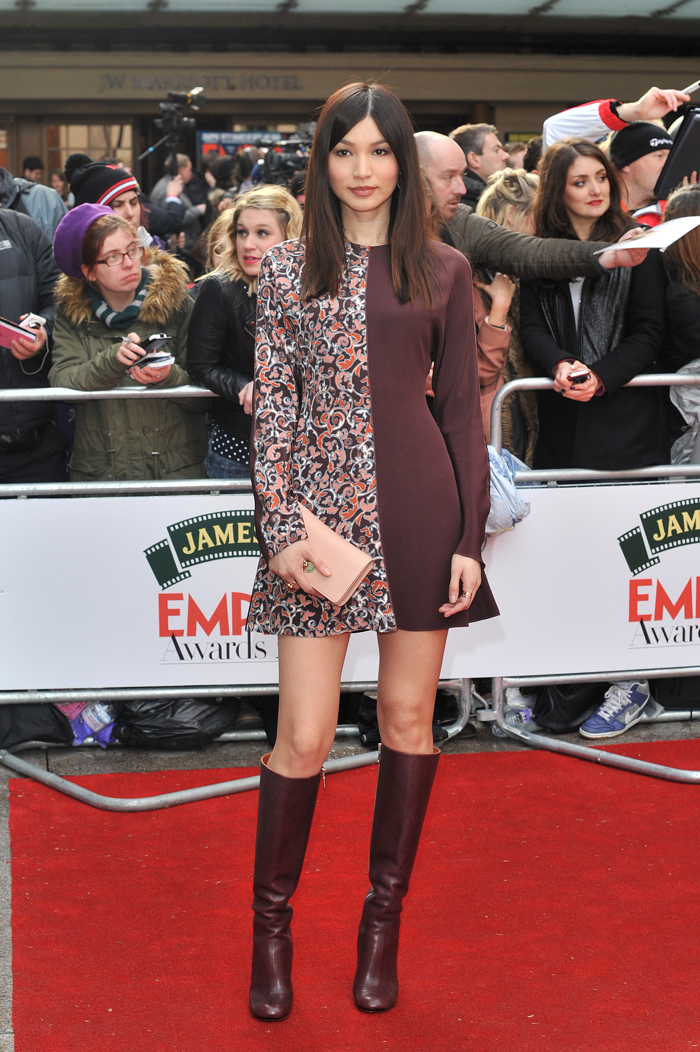 Photos courtesy of WENN