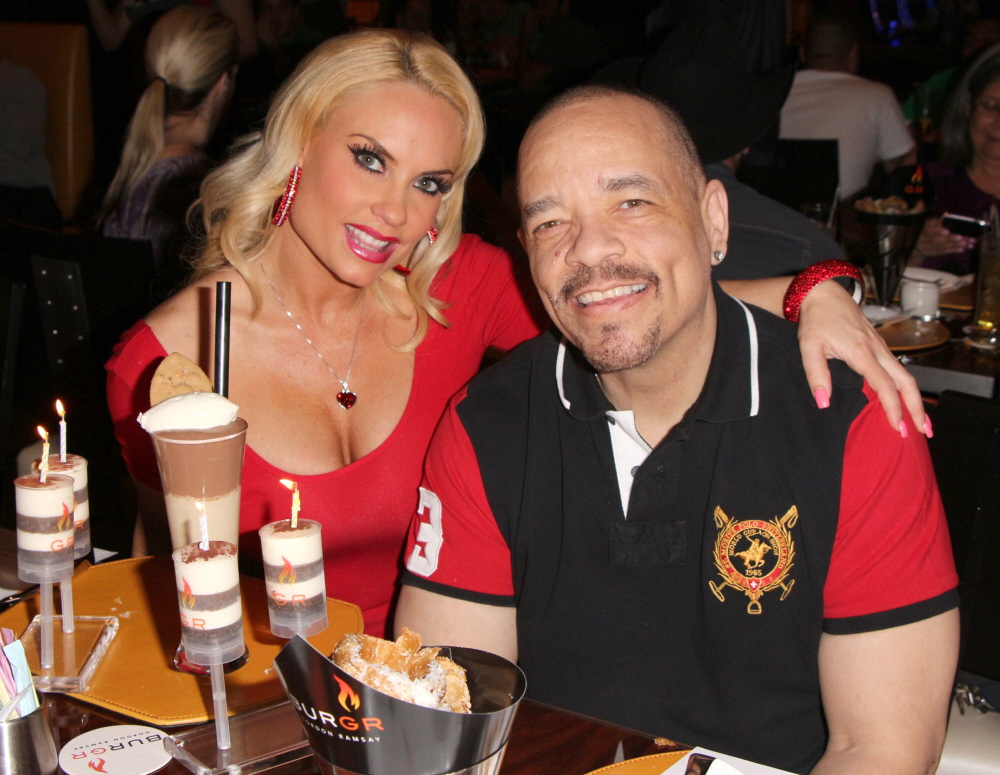 In case you're wondering why Ice-T and Coco have been blanketing the media for a week and why every gossip site has been running stories about them, it's because they're doing a new talk show together. Like Live with Kelly and Michael, only it's Ice-T and Coco and they're obviously better at everything. Anyway, as we learned last week, Coco is finally pregnant! Her biological clock was a big plot point on their old E! reality show, Ice Loves Coco. Towards the end of that series, doctors told Coco that if she wanted to have a baby, she needed to get her blood pressure in check. I hope that happened! In all of the interviews I've read in the past week, it does sound like she's been keeping pretty healthy, so good for her. Meanwhile, Ice and Coco just confirmed the sex of their baby and what they'll name the kid:
Just a week after announcing their pregnancy news, Ice-T and wife Nicole "Coco" Austin have revealed the sex of the baby: it's a girl! The couple shared the exciting news about their first child together on the premiere episode of their new daytime talk show, Ice and Coco, which was taped July 24 and aired Monday.

"I'm 21 weeks. I'm over 5 months," Austin said on the episode, revealing that she's due in December. The pair has even already chosen a name for their bundle of joy: "Already got a name," Ice shared. "The girl's name is Chanel."

The little girl will be Ice-T's third child – he's already dad to Tracy and Letesha, his two adult children from a previous relationship. Austin told PEOPLE that she couldn't contain her emotions after first learning she was expecting.

"I took the test and when I found out, I ran downstairs. He was on the computer and I was bawling, screaming. He thought someone died," she told PEOPLE. "He was just as surprised as me."

Austin initially was told that her pregnancy could be high-risk due to high blood pressure, but the news caused her to change up her approach to health. She said her body is now in a "healthy zone."

"You never think it could really happen to you — that you can actually make a human being — and when you do, you're like, 'Wow!'" Austin explains. "Your body takes over and does it itself. You're not putting the hands and feet together – your body's cooking it and it's amazing. It's a miracle how life can happen."

The mom-to-be's pregnancy cravings so far have included a variety of fruit, including honeydew, blueberries, and pineapple. Despite the healthy diet, Austin has allowed herself on indulgence: soda.

"I'm not really a soda girl but I'm craving bubbles," she said.
Chanel? Ugh. Ice's real name is Tracy Lauren Marrow, so I'm assuming the girl will go by Chanel Marrow. Which… I'm not feeling. I like the last name "Marrow" and a lot of cool first names would go with it. They could even call the baby Lauren, for goodness sake. Coco's legal name is Nicole Natalie Marrow, which is also perfectly acceptable. Why would they name their baby Chanel?!?! And when are wannabe fashionistas going to start naming their babies Givenchy, Prada and Burberry? Burberry Marrow actually sounds kind of posh.
Here are some photos of Ice and Coco last week. Coco is carrying this baby in her boobs, good lord. How is she upright?! Her back must be killing her.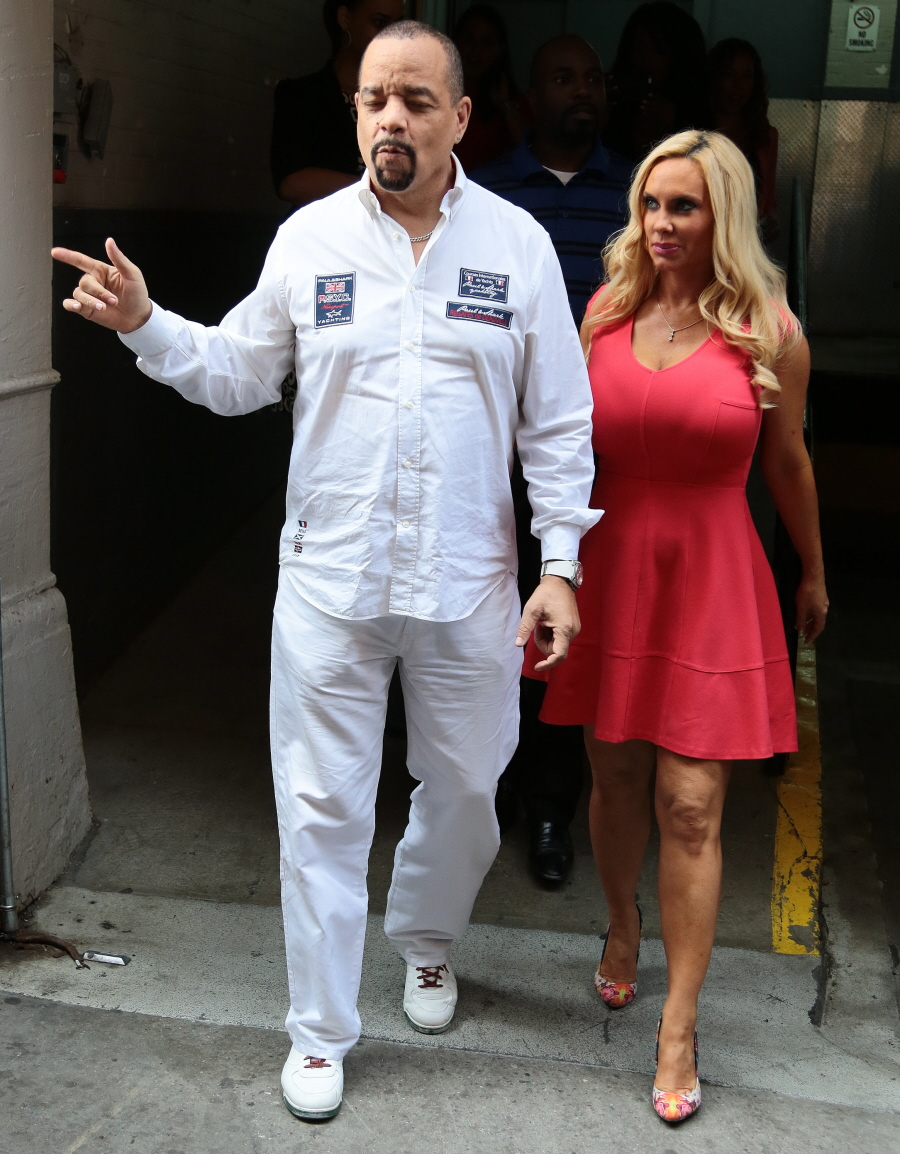 Photos courtesy of WENN.