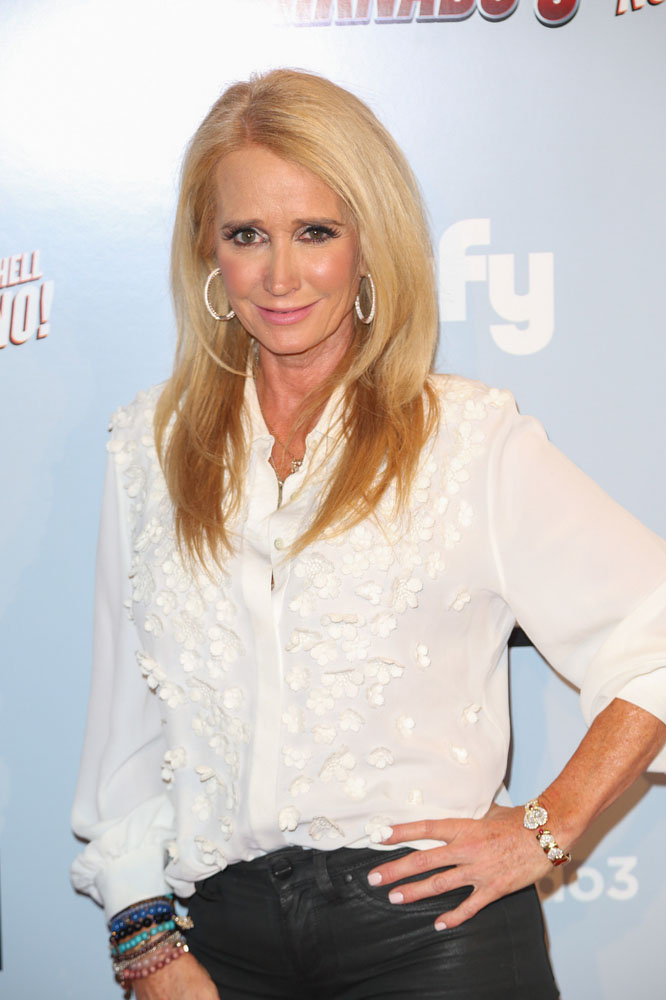 Earlier this week the news came out that recently fired Real Housewives of Beverly Hills castmember, professional victim and general drunken mess, Kim Richards, had been arrested for shoplifting at Target. Kim spent the night in jail, her second in just a few months. This most recent arrest will likely count against her when she eventually faces charges for public drunkenness and assaulting a police officer in April.
Now more details of Kim's arrest are coming out. She tried to leave Target with over $600 worth of toys and a full cart before she was stopped by a security guard. She wasn't stealthy at all. Somehow this doesn't surprise me, considering how incoherent and wasted she seems on a daily basis.
Kim Richards seems to really like Target. The troubled Real Housewives of Beverly Hills alum was arrested on Sunday, Aug. 2, for allegedly shoplifting from the retailer in San Fernando Valley, Calif., and now, the Los Angeles City Attorney tells Us Weekly that she is accused of stealing more than 100 items. The plethora of items totaled about $612.

While the exact inventory of what Richards allegedly shoplifted has yet to be revealed, the reality star's cart was filled mainly with toys, Entertainment Tonight reports.

The former child star was charged and arraigned on Monday, Aug. 3, on one count of petty theft. Richards, who spent
the night in jail, was released on Monday, Aug. 3, on $5,000 bail.

Following her arrest, Richards' ex-husband Monty Brinson told Entertainment Tonight he was shocked to hear the news.

"I couldn't imagine Kim stealing or shoplifting anything. She is a giver," he said, adding he's "guaranteed this must be some kind of mistake."

Richards, for her part, pleaded not guilty and is due in court Aug. 20.
I would say that maybe Kim was so out of it she didn't realize that she hadn't checked out, but we've heard that she's broke, and that she recently abandoned her rental property (leaving it in disgusting condition) when she could no longer afford to pay rent. She probably wanted some toys for her child relatives and figured she could pull it off, since she's so elegant and refined and never draws attention to herself.
I just feel sorry for Kim's young adult children, but judging by how detached and over it they seemed on Dr. Phil, they're used to this type of behavior from their mom. You know that Kim must have bawled her eyes out and claimed it was all a misunderstanding, as she typically does whenever she gets called out. Radar reports that Kim's family is trying to put her on a 5150 hold. I doubt they'll be successful. From what I understand it's very difficult to do that. Kim could always go back to rehab, but she didn't stick it out the last time.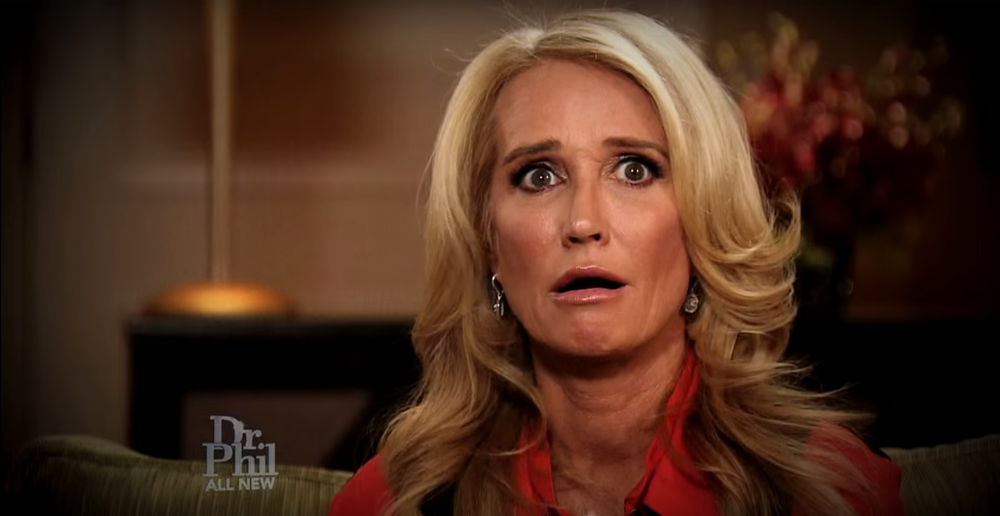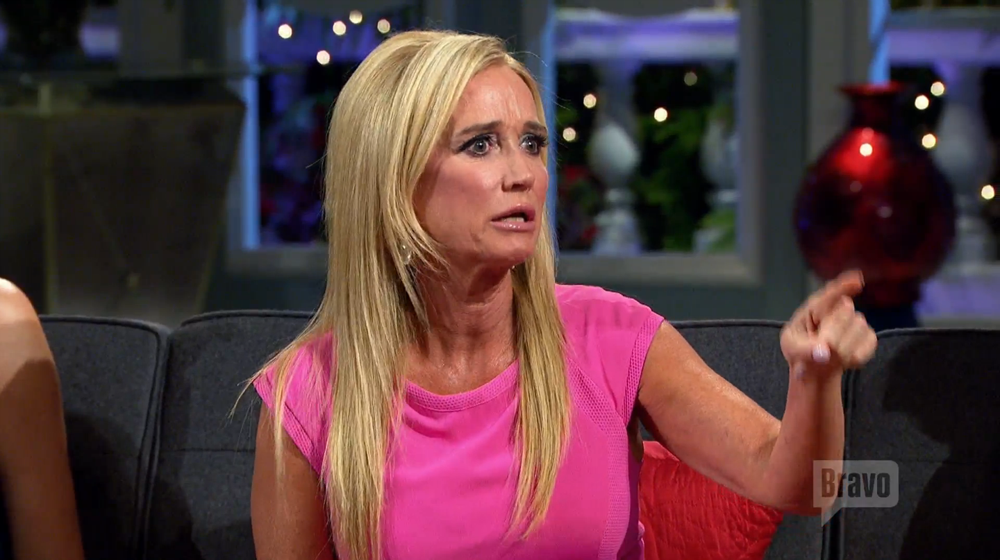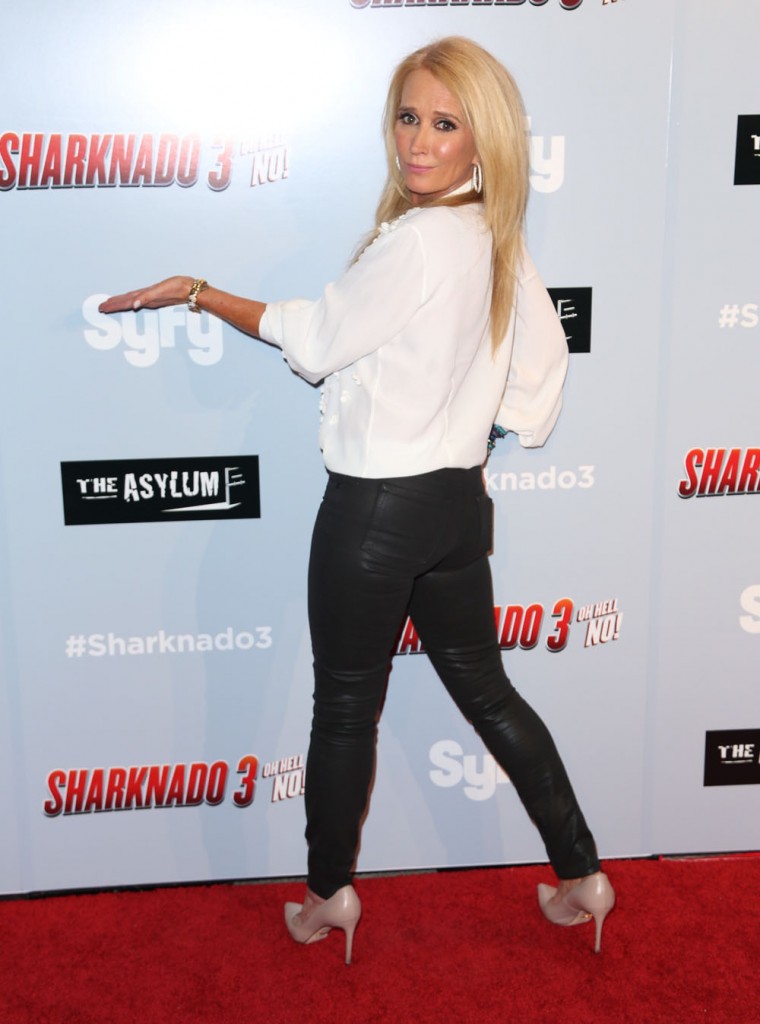 Photo credit: PRPhotos, WENN, Bravo and The Dr. Phil Show