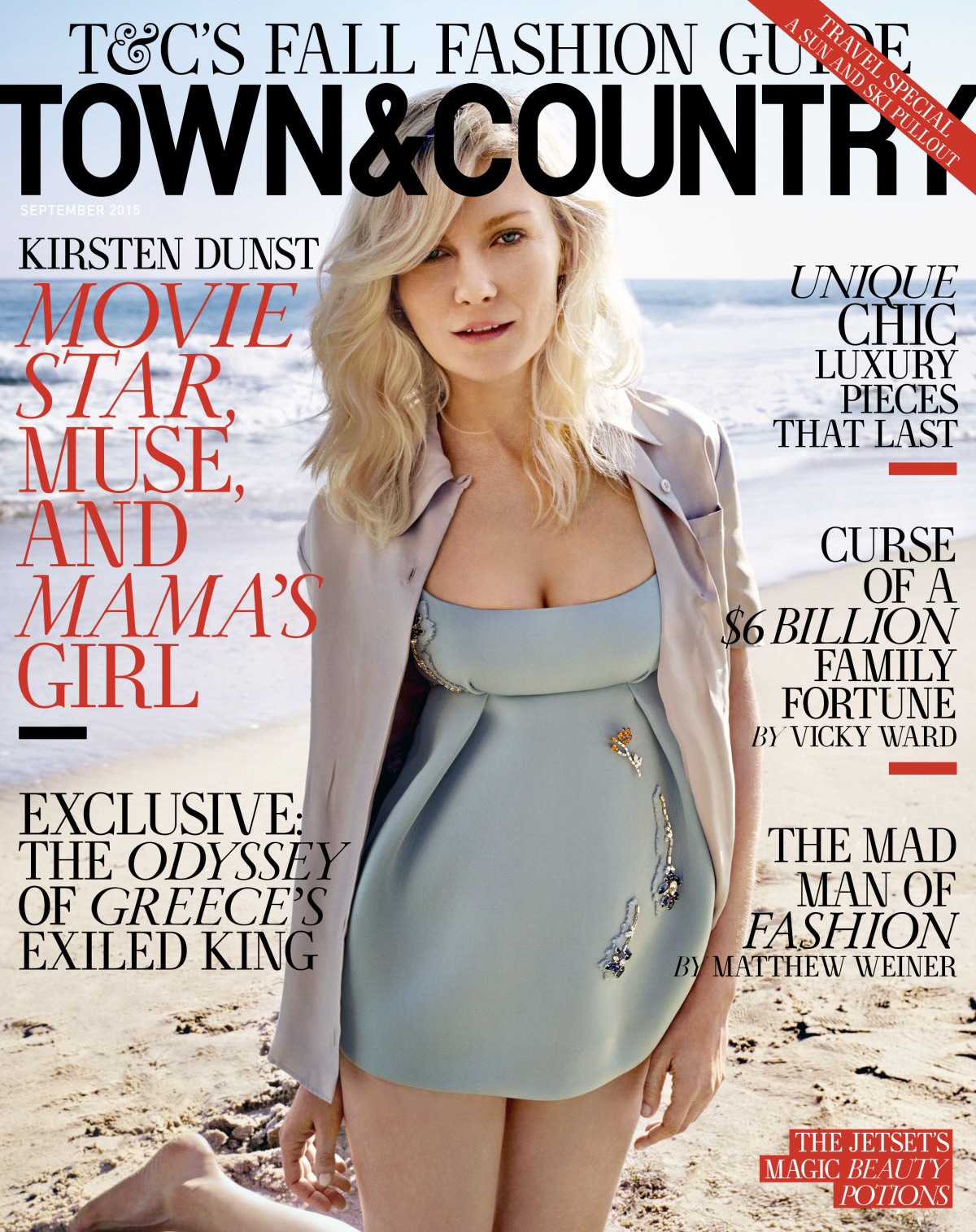 Kirsten Dunst covers the September issue of Town & Country. It's a decent shoot and she looks lovely. I'm sort of back in love with Kiki these days because I'm really looking forward to Fargo Season 2, and word is that Kirsten is wonderful in it, like she's fulfilling the acting promise she had so many years ago. I also think it's so smart for her to move into television, especially an already-acclaimed show like Fargo. I'm including the trailer for Season 2 at the end of the post! Anyway, Kiki chats about her boyfriend Garrett Hedlund (lucky girl) and much more with T&C. Some highlights:
Kirsten Dunst on the expectations of actors: "What people expect of an actor is totally ridiculous. It's unfair that an artist is expected to speak really well in public and have skin tough enough to withstand sometimes really hurtful criticism, but also, in order to do the job, be really sensitive and in touch with their feelings. So all you can do is be yourself – just be who the hell you are."

On how she used to be discouraged by the boys club mentality in Hollywood: "You know what? I felt that way when I was younger, particularly being on the Spider-Man sets, which was pretty much all guys. But the older I get, the less I feel that way. What I've found is that the cool guys now want to hang out with the cool girls."

On her boyfriend, actor Garrett Hedlund: "We've been together for three and a half years, so, yes, it's going really well. We're the same age. We have similar backgrounds. He feels like family to me."

On her character in FX's Fargo, Peggy Blomquist, the mile-a-minute talking beautician, and the women in her family: "She is very much like me at my craziest, my mother at her craziest, my grandma at her craziest. I could really combine the nutsiest parts of the women in my family. Some of the things [my grandma] would say, how she said them—I had a lot of that inside me already."

Moving to TV: "TV is a lot harder than film. A lot harder. When I got the part, my friend Lizzy [Caplan], who is on Masters of Sex, said, 'Be sure to get B12 shots to get you through the week.' I was like, 'Really? That sounds very dramatic, Lizzy.' By the third week I was all over the B12. It was one of the best roles I've ever played—the writing is spectacular—but by the end I was tapped out."

Child stardom: "I know some young actresses who are better at it. Dakota Fanning reminds me a lot of myself, but she's wiser than I was at her age."
The whole interview is pretty good and the vibe I get from her is that she's in a very happy, contented place in her life. One of her directors says something about how she's done the movie star thing and now she's consciously moving into character acting, which sounds about right. And it's a very smart move for her. She and Garrett seem to be going strong too, which is nice.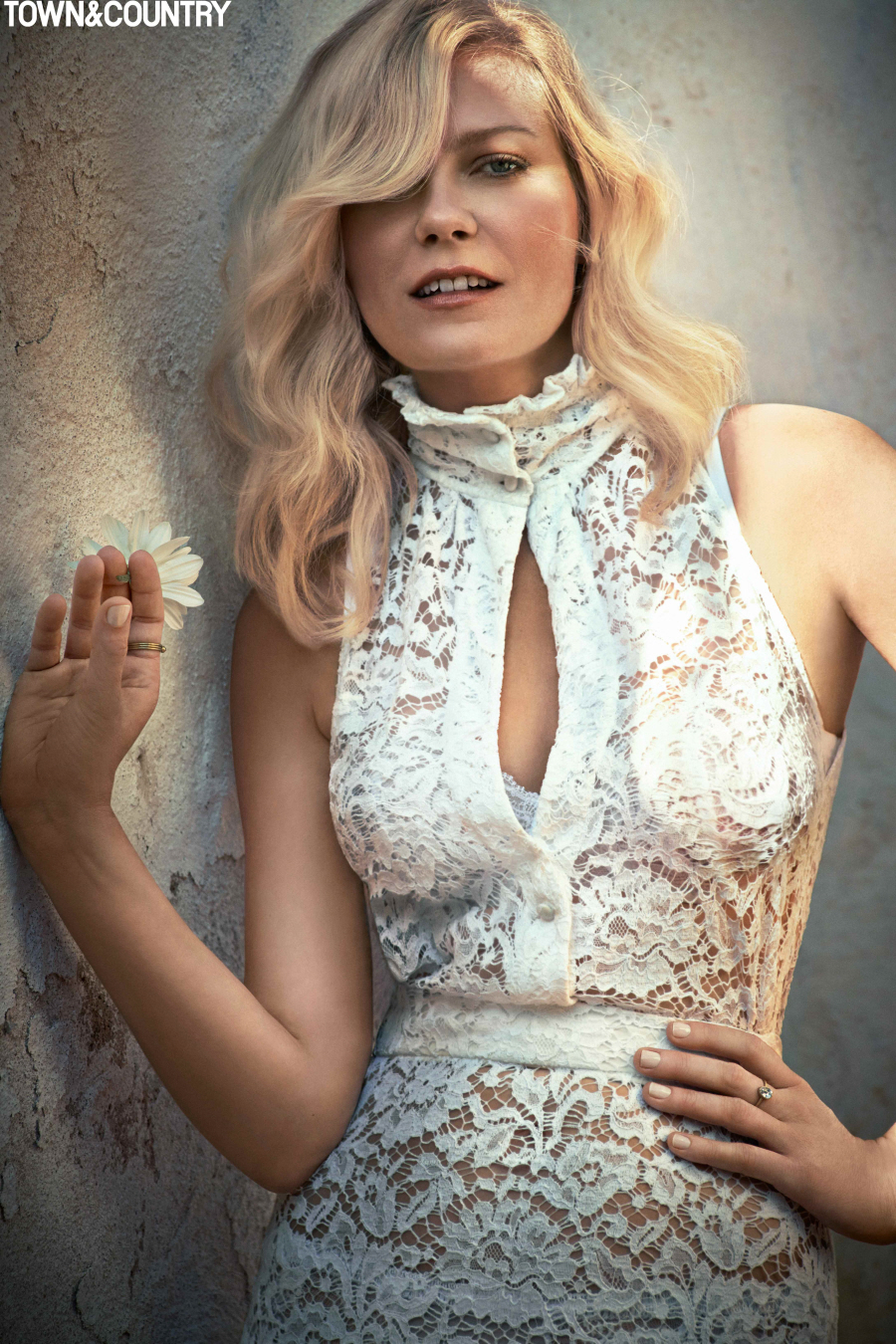 Photos courtesy of Cedric Buchet/Town & Country.