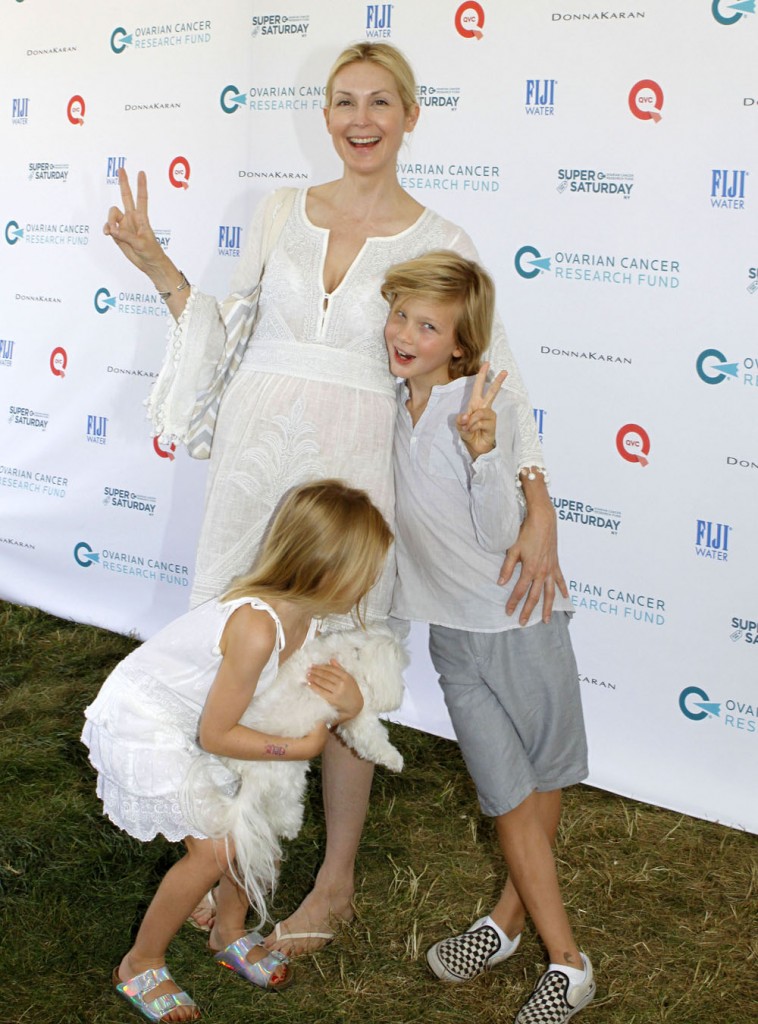 Update 4 by Kaiser: Shocking absolutely no one, the judge has just ordered Kelly to shut this whole mess down. The kids are on their way to the airport, where they will take a flight to their father in Monaco. TMZ says Daniel's mom took custody of the kids and she'll be bringing them to Monaco, I'm assuming. There will be a custody hearing in Monaco on September 3. Gee, I wonder how that will go?
---
Update 3 by Kaiser: The judge sat there and waited until the children were brought into court, according to People Magazine. After Kelly complained of the "media circus" (which she created, right?), the kids were "brought in through a side entrance just before noon."
---
Update 2: People has details from inside the courtroom, where the judge admonished Kelly for not bringing her kids with her. The judge told Kelly she did not "look kindly upon" the fact that she didn't bring the children, and when Kelly tried to address the judge directly, the judge wasn't having it. Kelly's lawyer claimed that the children are "close by, maybe 10 minutes away" due to "the media circus" at the courtroom. Giersch's side, represented by his lawyer and mom, requested that the press be barred from the courtroom and the judge agreed, so that's all we know for now. We will update as more details become available.
---
Update 1: TMZ reports that Kelly Rutherford has shown up to court in NY as scheduled, but that she did not bring the children with her. This is in direct violation of the court order. Giersch's mother is there, presumably to help bring her grandchildren back to Monaco. Is the state department going to have to get involved? This is ridiculous, Kelly should be held in contempt of court and hauled off to jail.
---
Original story:
After
abducting her kids from their father
by refusing to send them back to their home with him in Monaco and after issuing a clueless self-centered statement about how she was somehow entitled to do this, Kelly Rutherford appeared on Good Morning America. Kelly was interviewed at home and then her buddy, legal commentator Dan Abrams, gave his opinion on the air. The video is below but you don't have to watch it as I include the relevant quotes below. ABC News made it clear in their voiceover commentary that Rutherford is defying a court order, which she never acknowledged, insisting that she was concerned about her children's safety and claiming (off camera of course) that they told her "really alarming things" right before she was about to send her kids back. She's insinuating that there is some kind of abuse going on and this is despicable of her. If she learned anything "really alarming" she would have already told the press.
Kelly Rutherford: "My first priority is to protect my children… I'm a mother first and from the beginning I said I would fight for my children. Children need the love of both parents but they also need the love of a present parent, someone that's there. I think they need both of us…

"It's very hard for the kids and I, it's been kind of cruel in a way because we just want to see each other and be together and they're very young.

"It put me as a parent in an odd place, because if nobody is taking jurisdiction, how do you put your children on a plane to a foreign country not knowing what's going to happen?"

Kelly Rutherford's lawyer "temporary means they go back to their own country so what Kelly's doing is just respecting what the courts said in 2012. They're American citizens, they have a right to live in their own country."

ABC commentator: "Rutherford says right before they were supposed to go back to Monaco, her son and daughter told her some really alarming things that made her worry about their safety if she were to send them back. She would not say just what those were."

Dan Abrams: "This is a risky move by Kelly Rutherford… First of all you can understand her position… her position is 'who is supposed to be telling me that the kids are supposed to be in Europe anyway.' The risk is that the Monaco court will step in and say 'We want our order enforced.' It all ends up in the hands of The State Department."
This is the same argument Kelly has been using for years, "I'm sending my kids to a foreign country, they're US Citizens!" Her kids have dual US and German/EU citizenship and they live in Monaco. That's where a court ordered them to live. Multiple courts have upheld this decision. Yes it was supposed to be temporary in the original court order, but the original court order also said it wasn't concerned if France would take jurisdiction over the case. (See yesterday's coverage.)
So Kelly didn't get the outcome she wanted in the courts and she decided to abduct her kids. Daniel's lawyer has sent Kelly a letter informing her of this, and she's also been ordered to appear at an emergency hearing in NY today with her two children. We'll see if she shows up.
Meanwhile Kelly's lawyer, Wendy Murphy, has issued a really haughty response to the demand from Daniel's lawyer that Kelly return their kids. It's really obnoxious and hypocritical, just be forewarned:
"It's curious that the children's father would make cruel threats and derogatory remarks rather than refusing to respond to the very simple statement we recently released last week explaining why the children are entitled to reside in their own country. Mr. Giersch made an agreement with Kelly and the American courts in 2012 that the children would live abroad with him only temporarily while he resolved his U.S. work visa issues. He did nothing to address his visa problems, and three years is exceedingly not temporary. Instead of complying with his 2012 agreement, Giersch filed for sole custody in Monaco at the end of 2014 (no decision yet.) He also refused to let Kelly see the children when she flew to Monaco for a visit this year unless she surrendered the children's U.S. passports, which no court had ordered her to do. Mr. Giersch purports to be interested in co-parenting but his actions belie a different agenda.

The case has a complex history but the current situation is simple. The children have a fundamental right to live in their own country for many reasons including:

1. They are American citizens without dual citizenship.

2. Both parents agreed in 2012, and the U.S. Courts ordered, that their time abroad would be temporary.

3. Three years is not temporary.

Mr. Giersch can come to America on his German passport and visit the children here, just as Kelly has traveled back and forth to Europe on her U.S. passport to visit the children there for the past three years.

Kelly and the children have been very patient with Mr. Giersch. He should do the right thing, honor his agreement, and protect the children from the trauma of needless litigation."
Wow. Their only valid complaint is that Giersch wanted the kids' US passports to be held by a neutral third party and that OMG, kids with German passports are living overseas (by US court order)! I really hope Kelly gets arrested and the kids get sent back. I hope it's not traumatic for them, but Kelly is the one bringing drama into their lives, not their dad.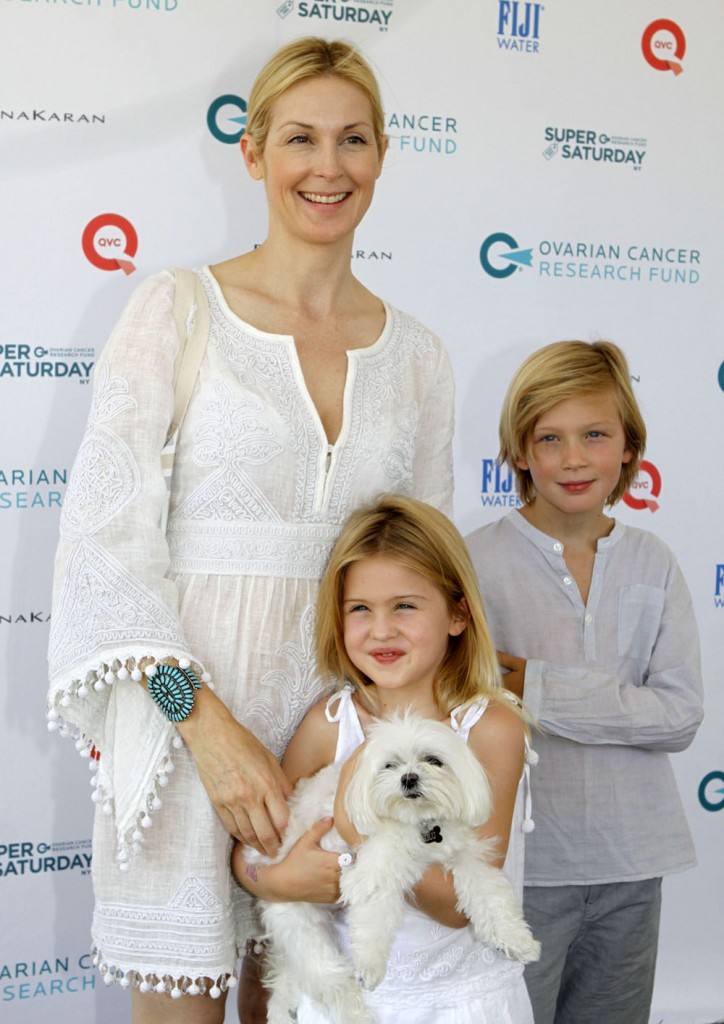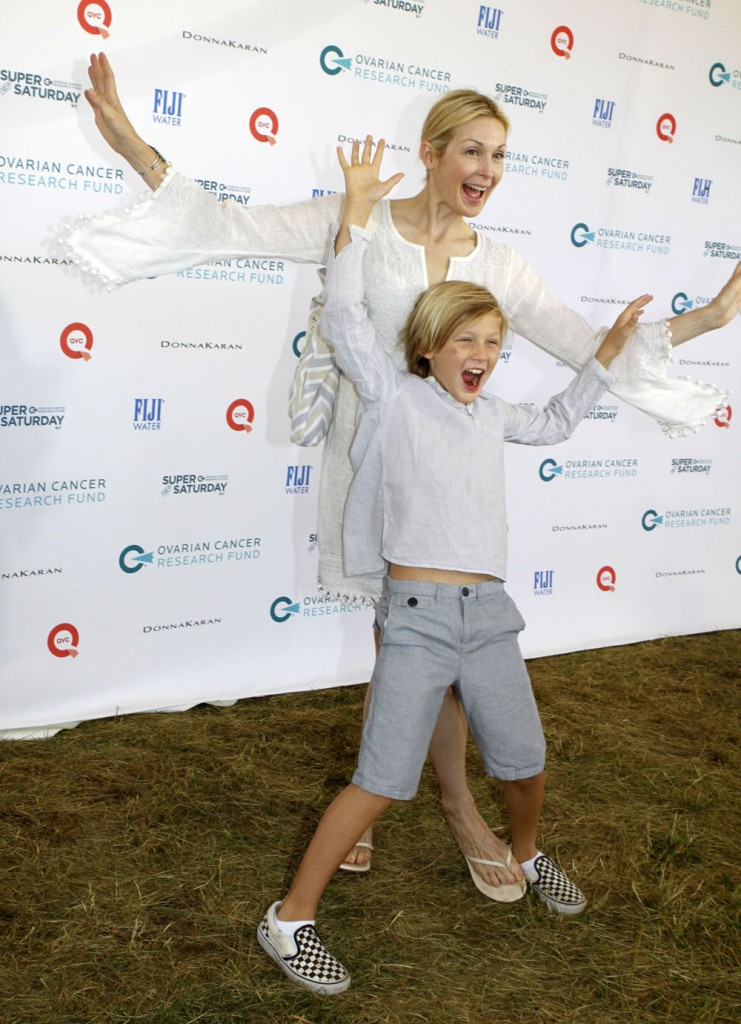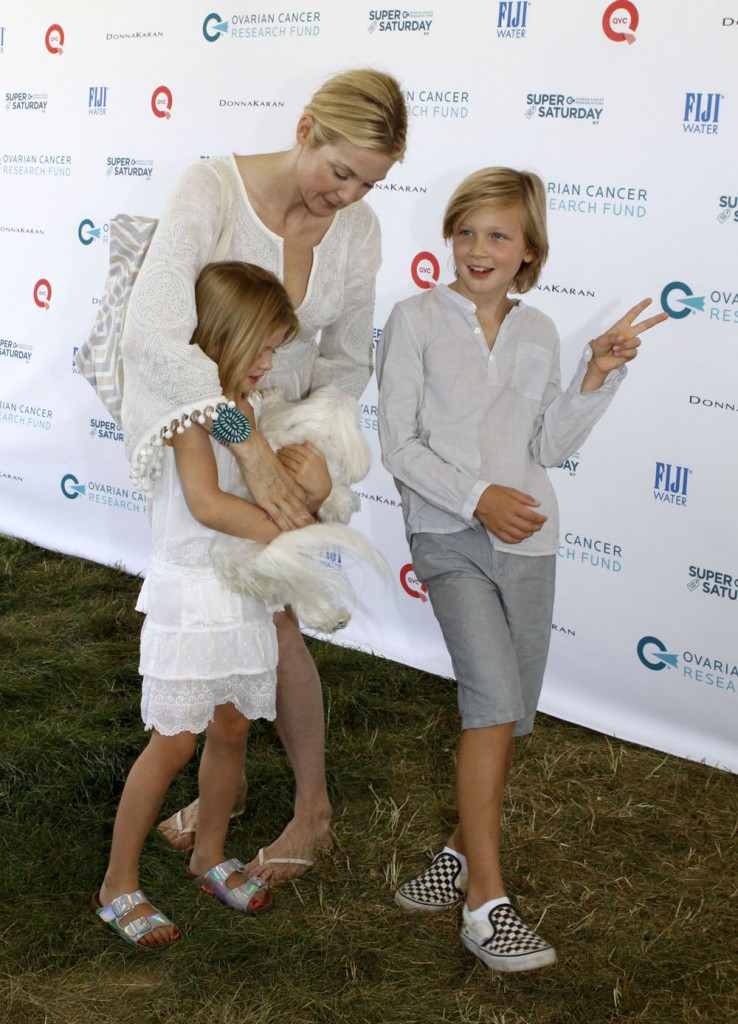 Photo credit: FameFlynet