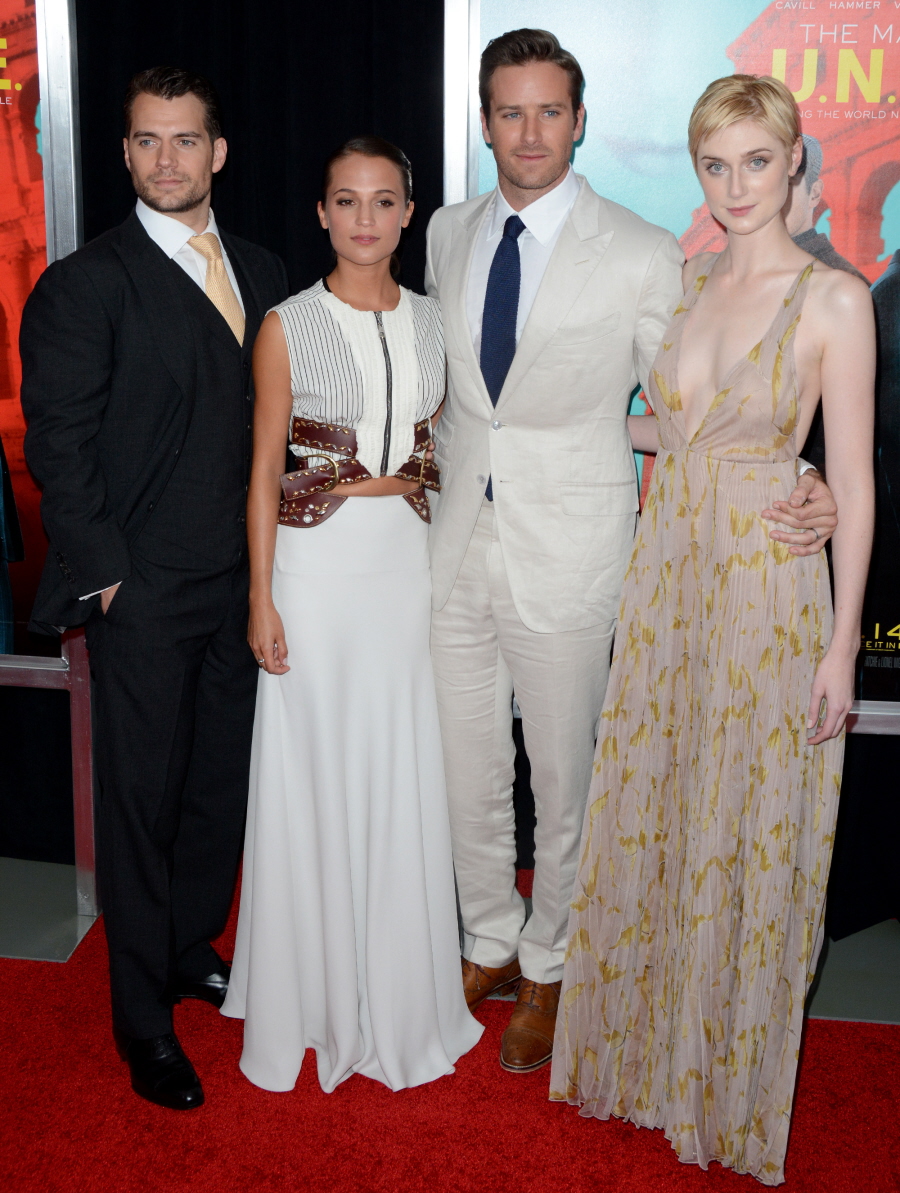 Here are some photos from last night's NYC premiere of The Man From UNCLE. I'm including photos of Armie Hammer (and his wife Elizabeth Chambers), Alicia Vikander (she flew solo), Guy Ritchie (with his new wife Jacqui), Elizabeth Debicki (flying solo), Henry Cavill (flying solo) and Luca Calvani (the hottie with the beard, good God, he's SO attractive).
Not surprisingly, Alicia wore Louis Vuitton (Resort '16) to the premiere. Alicia is one of the current faces of LV and she's been wearing LV nonstop this year. While that may be a prestigious contract for a young actress, I wish LV would give her some more interesting looks. Elizabeth Debicki wore Valentino – it's a pretty gown, but with her new, short blonde hair, she looks like a Fanning sister. I also don't understand why Jacqui Ainsley gave herself such severe bangs trauma following her wedding a few weeks ago. She looked gorgeous in her wedding photos, and now this. Terrible!
As for the boys… I think Cavill looks really nice here. To me, Armie Hammer always seems like such a dork in real life, outside of his film roles. You can even put him in Tom Ford summer suit and he still looks dorky.
As for Alicia going solo… I keep hearing whispers that Alicia and Michael Fassbender are done, or that they're taking a break or something. They haven't been seen together in a few months and if you've been keeping an eye on their separate sightings, you know they've mostly been in different countries for the past few months. Now, that being said, I didn't expect Michael to come to Alicia's premiere – so far, Michael hasn't come out for any of Alicia's events but she's come out for a lot of his stuff. My guess is that they probably hit pause on their relationship but they're still friendly/keeping up appearances for their film's promotion.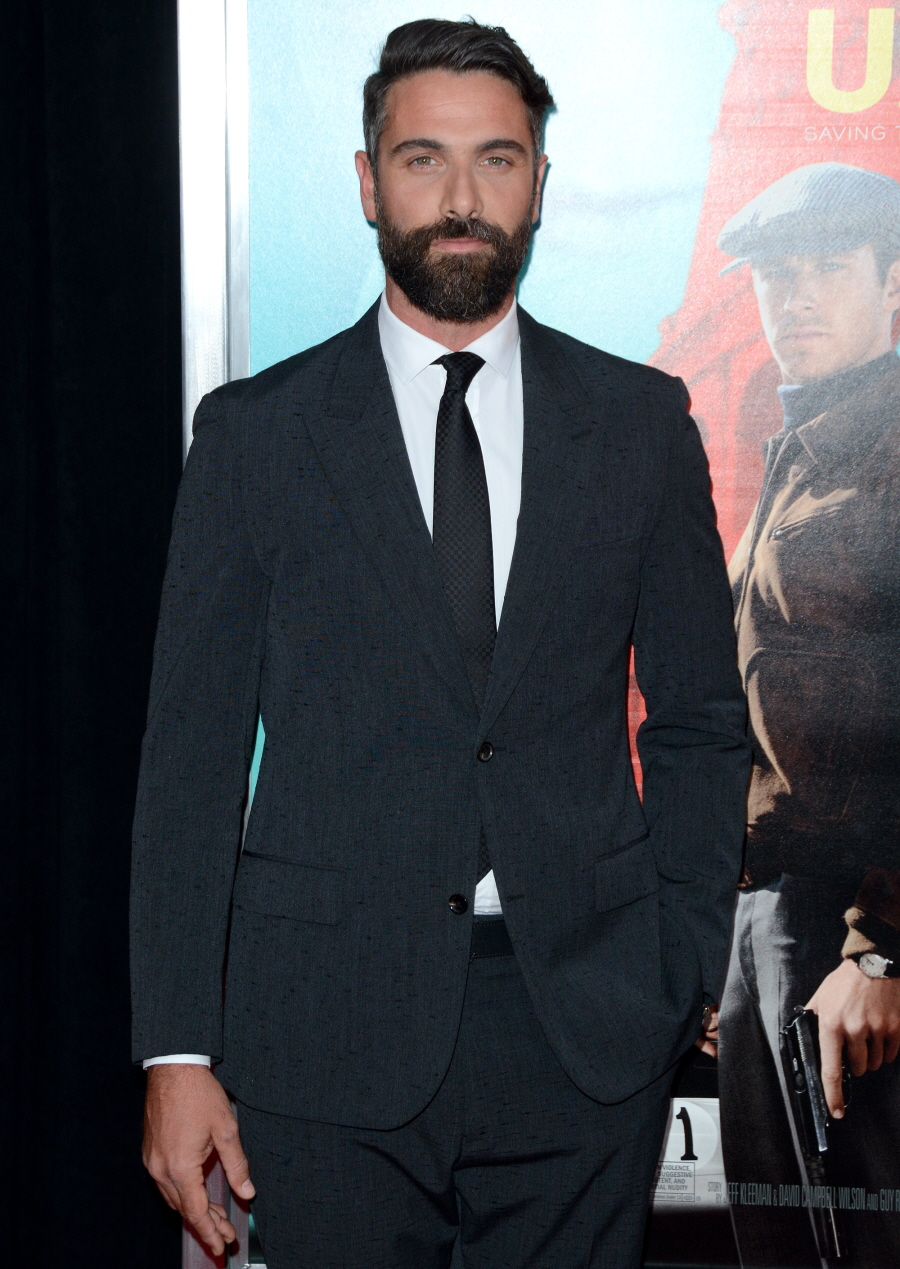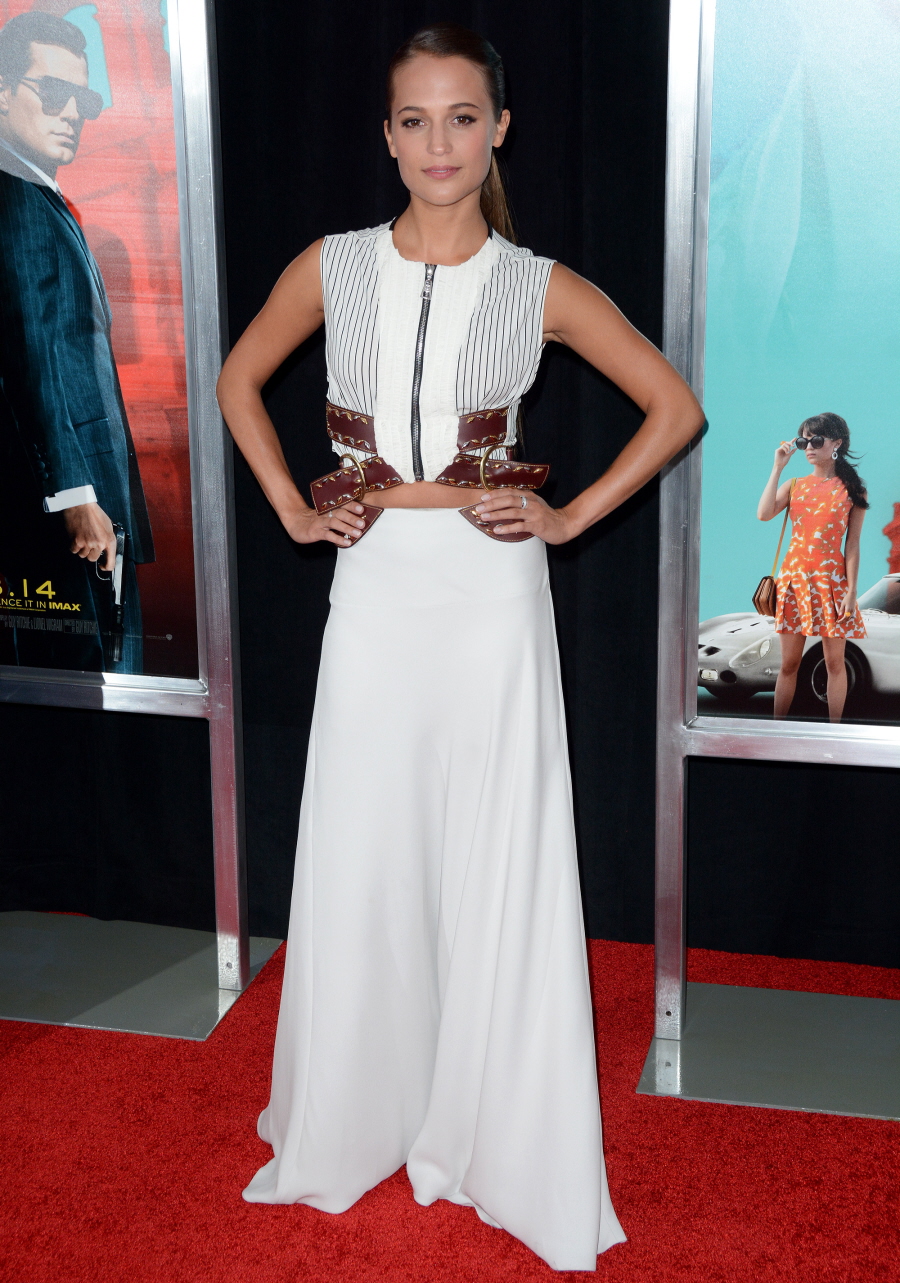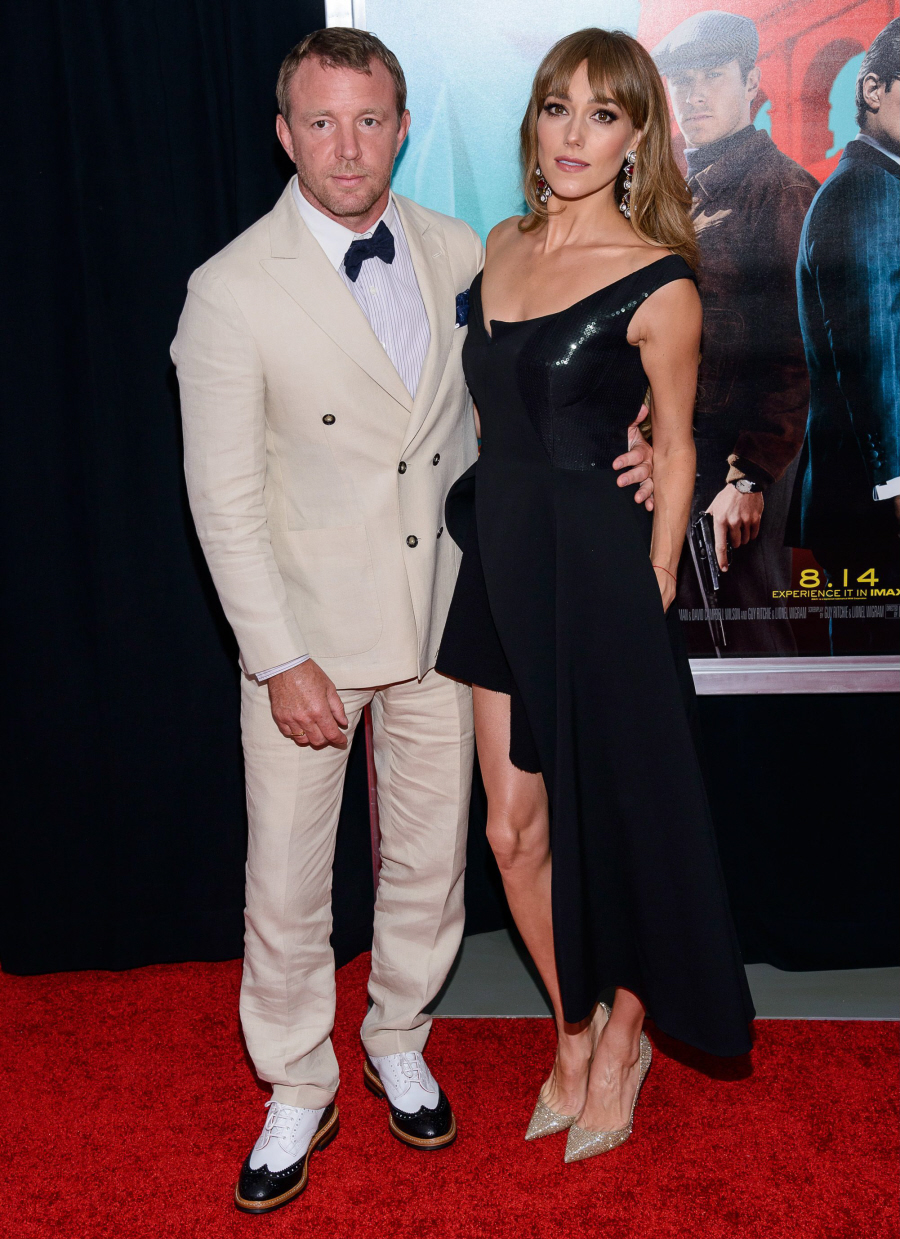 Photos courtesy of WENN.