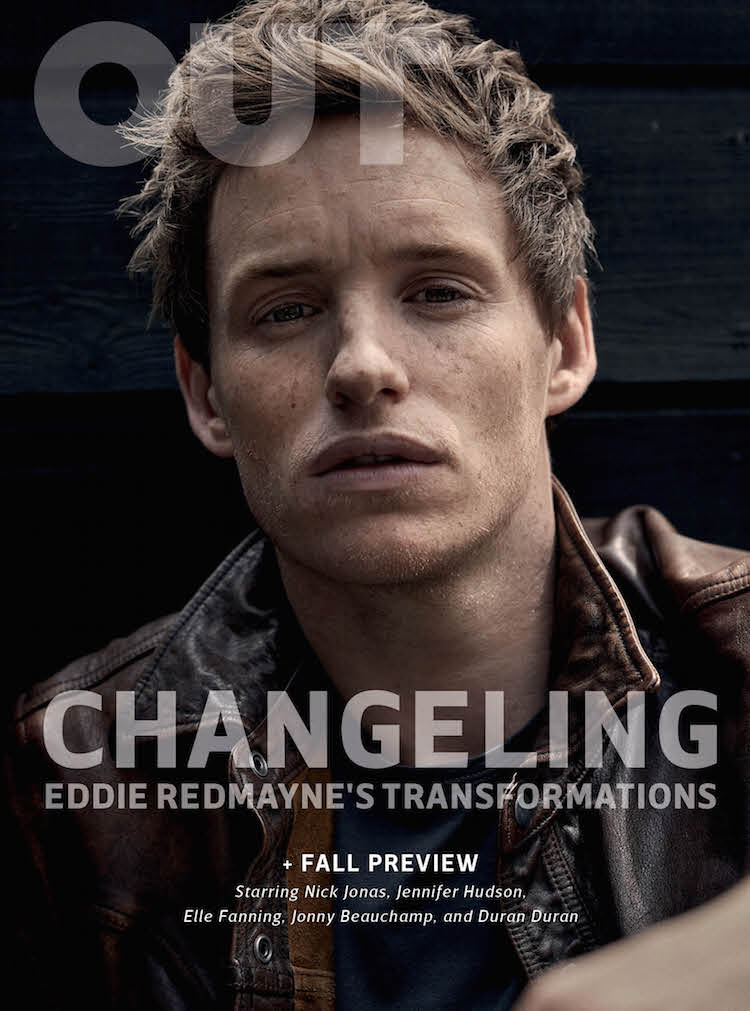 We've already been discussing this year's Oscar races and who will be a contender and what films will disappoint, but I think it's a pretty safe bet that Eddie Redmayne is going to be going through his second awards season in two years' time. Eddie stars in The Danish Girl, which will be released later this year after making its way through some of the film festivals. Eddie plays another real person: the artist and transgender icon Lili Elbe. Even the production stills are haunting and striking – as I said, I think this is another sure thing for Eddie. Would he really get back-to-back Oscars? Probably not. But he could totally get back-to-back Best Actor Oscar nominations. Anyway, this is the beginning of Eddie's campaign and promotional tour. He sat down for a lovely interview with Out Magazine. Some highlights:
He keeps his Oscar on a side table: "I'll come back and sit on the sofa and — argh! You check that it feels real." He isn't quite sure how to go about getting it insured. "I haven't yet. I probably shouldn't say that, right? But I don't know what its value is. You can't sell them — you're not allowed to. So when you call the insurance people, what do you say it's worth?"

He's not comfortable with his Old Etonian privilege: "I try to do little things to find a way to help. But really, it is just about having to accept that I have been exceptionally lucky. [Eton] really is about friendship. You live intensively with these people for five years, from the age of 13 to 18, and those friendships are pretty solid."

On the first time he read the script for The Danish Girl: "I found it profoundly moving. I knew nothing about it going in. It felt like it was a piece about authenticity and love and the courage it takes to be yourself."

On his feelings on his own masculinity: "I suppose it depends on what you think of as masculine and feminine. I was musical, and I was into theater and arts, but I was also into sports, so I had quite a broad spectrum. I can also totally see that other people see a femininity in me."

On receiving advice from the trans community on upcoming role: "People were so kind and generous with their experience, but also so open. Virtually all of the trans men and women I met would say 'Ask me anything.' They know that need for cisgender people to be educated. I felt like, I'm being given this extraordinary experience of being able to play this women, but with that comes this responsibility of not only educating myself but hopefully using that to educate [an audience]. Gosh, it's delicate. And complicated.

On Caitlyn Jenner and current conversation surrounding the trans community: "I was in New York when the Vanity Fair cover came out and I was reading The New York Times, and all of the op-ed pieces that were being written about it. The dialogue was so rich and full, with everyone having opinions. I absolutely salute her courage. Hers is a very specific story, and it's one that shouldn't stand for everybody's. But it is amazing what she's gone through and how she's done it. It's a civil rights movement."

What the role of Lili Elbe has taught him about gender: "That it's fluid, I suppose. And also that it needn't be labeled. My greatest ignorance when I started was that gender and sexuality were related. And that's one of the key things I want to hammer home to the world: You can be gay or straight, trans man or woman, and those two things are not necessarily aligned."
The Out Magazine piece is a good read if someone has qualms about a cisgendered man playing an iconic transgender woman as well. There is an emphasis on how much research Eddie has done over the years on gender issues and LGBTQ issues. He's a long-time ally and he took the work seriously, and he met, interviewed and researched many living transgender women ahead of playing Lili. Some of those women are quoted in the piece and while they aren't completely thrilled with the idea of Eddie playing Lili, they all met him and vouched for his character and heart. He seemed to have come into the project with a lot of humility and an open mind and that counts for a lot.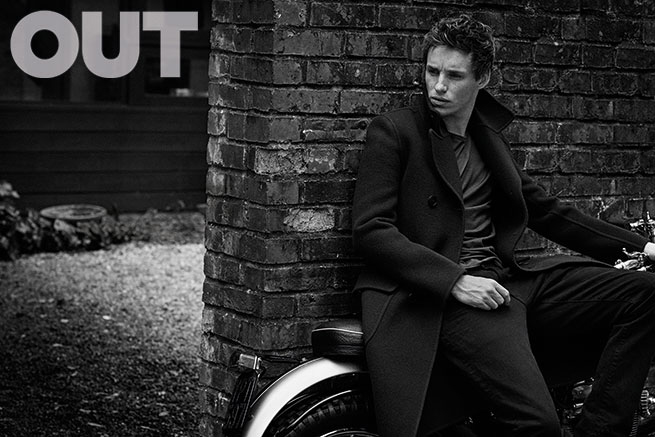 Photos courtesy of Out Magazine.