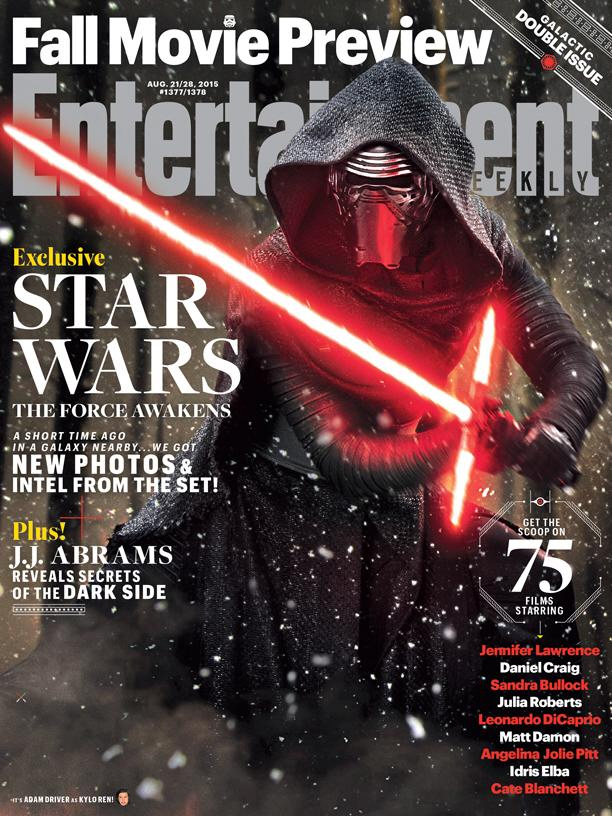 This week's Entertainment Weekly is a fall/winter preview film preview, with Star Wars: The Force Awakens on the cover. And for sure, that's easily the most anticipated film of the year. I imagine it will make crazy money and be #1 for weeks and weeks. EW not only put Adam Driver's Kylo Ren on the cover, they also have an exclusive photo slideshow – go here to see. I'm including some of the photos in this post. Here's some of the other info we're getting:
EW's first preview article. It's such a nerd-troll, it's not even funny – go here to read. EW doesn't even answer their own questions!!
JJ Abrams talks about why he did Star Wars. Basically, he wanted to learn more about Luke Skywalker and who he is and was and what motivates him. Abrams also says that he just reached a point where he would have hated himself if he didn't sign on.
More information about Kylo Ren. Kylo Ren seems to be the big bad guy, maybe. He's played by Adam Driver. Kylo is obsessed with the late Darth Vader and even his mask is a reference to Vader. Kylo also has a big squad of stormtroopers.
Stars Wars at Disney's D23 convention this weekend. JJ Abrams has already said that fans are not going to get a new trailer at the Disney convention, so too bad, NERDS. You'll just have to wait!
This is Gwendoline Christie as Captain Phasma, a warrior for The First Order (the bad guys). BOSS.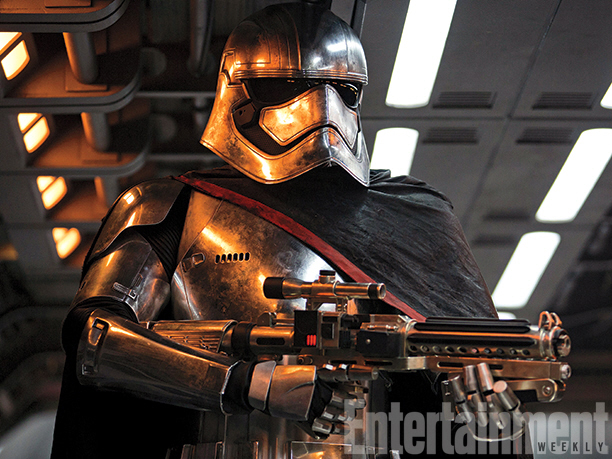 Domhnall Gleeson also plays a baddie. He's supposed to be power-hungry and cruel.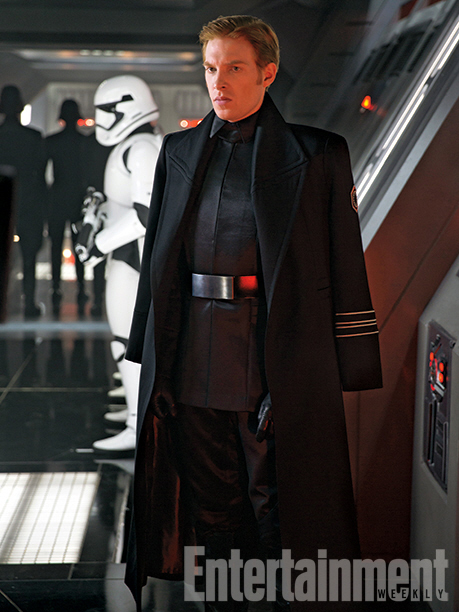 YAY!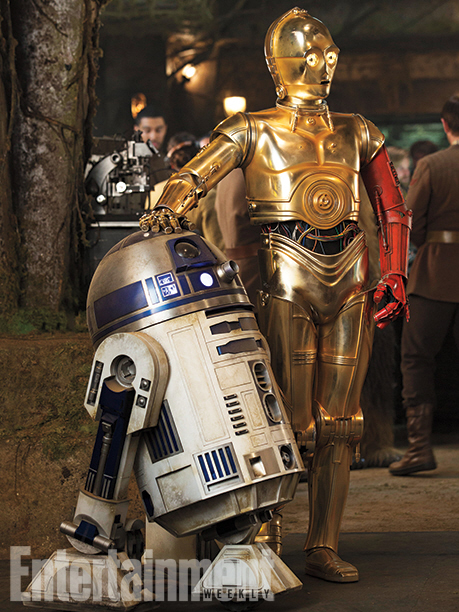 Daisy Ridley and some stuff.
Photos courtesy of EW.