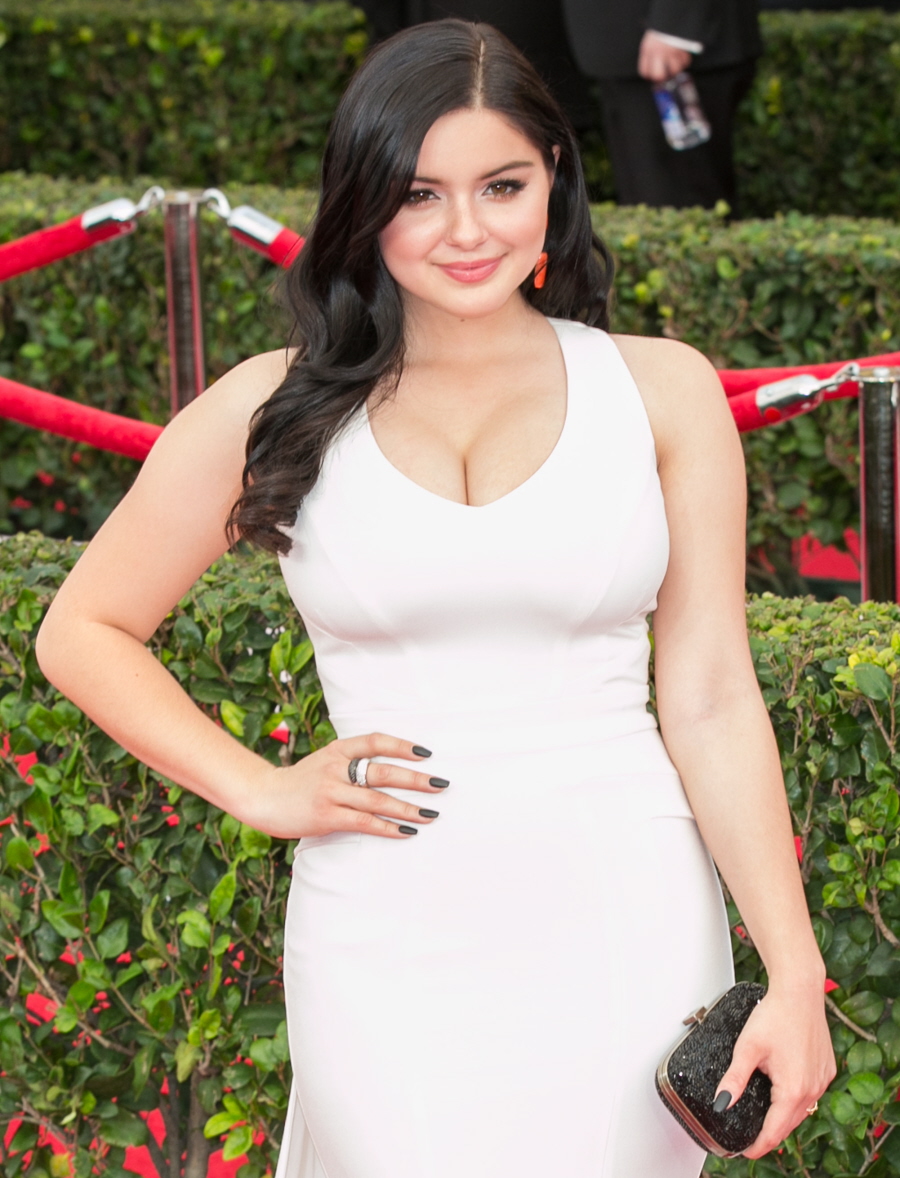 I don't want to be the "woe is the big-breasted gal" person but seriously, woe is the big-breasted gal. By the time I was 17, I had D-cups. By the time I was 21, they were DD-cups. While this might reek of breast privilege, being so well-endowed so early in life – when you still feel awkward and you're still growing into your body – it screws up a lot of girls. I wore minimizers throughout college and I still wear them to the gym today. It changes the way you feel about your body, it changes the way you dress, the way you sit, stand and walk and it changes the way you feel about the way boys look at you. It sucks, basically.
So I always felt sorry for Ariel Winter. The young star of Modern Family was already growing up and going through those awkward teen years in front of the cameras. Add to that the mess with her family, and most of us were already sympathetic. But in the past few years, Ariel's bust has just kept getting bigger and bigger. And now, at the age of 17, she's already undergone breast reduction surgery. Ariel did a surprisingly long and in-depth interview with Glamour to discuss her choice to undergo surgery – you can read the full piece here. Some highlights:
She's 5'1 and she was already a 32F: "It really did happen overnight. I remember being in my sister's wedding and being so flat and thinking, 'I just wish I would grow boobs!' and then overnight I did. But then they kept growing and growing and growing and it didn't seem like they were going to stop. I was 15 years old with [size] F [breasts]. It's like, 'How do you navigate that?'"

Back pain: "I had a lot of back problems. I really couldn't stand up straight for a long period of time. It started to hurt so bad that I couldn't take the pain. My neck was hurting so bad and I actually had some problems with my spine. I had been discussing my chest with doctors for many years, but when I finally said, "I'm thinking of doing this," he said, "Your back is going to thank you so much."

She didn't get the surgery because she was bullied: "I got it for myself. I can't even really put it into words about how amazing it feels to really feel right."

She's now a 34 D: "I feel like a new person. It's amazing to finally feel right. This is how I was supposed to be."

When she decided to get it done: "I went to a swimsuit store with my cousin a few months ago and couldn't find a bathing suit that fit me. I really felt bad about myself. I didn't feel happy. I just kept saying, "What am I going to wear? There's nothing for me to wear at the beach, at the pool." I can't go to a party with my friends and wear the same thing as them. I have to be completely covered up otherwise I'll look a certain way that I'm not intending to look.

Finding clothes that worked: "It was really hard. There was so little that I could wear that was age-appropriate. I'd have to wear the dress that was super tight and form-fitted everywhere because if I didn't, it didn't look good. I didn't really have an option other than to wear fitted clothes. Everyone would [say], "Why is she dressing so mature? That's so inappropriate for her age!" I understood what they were saying. It's not like I wanted to pick out those inappropriate dresses, it's just that I didn't really have another choice, or I was going to get ridiculed. It's hard when you're a teenage girl and you already have a lot of ridicule and then you pile on more, and it's kind of…it just gets too much."

Deciding to stick with a D-cup: "I knew for sure that I wasn't going to go bigger than a D because the whole point was to get rid of it! I was a 32F and that was too big for me! My doctor said we shouldn't go bigger than a D, and I agreed. He said he didn't think we should go smaller than a C, and I agreed. And the reason I said that was because I have always been a curvier girl. Always. And I enjoy being a curvier girl. I don't want to be disproportionate again. I have a big butt, I like having a big butt. I didn't want to have a big butt and no boobs!
I had a friend who got a breast reduction at 17 as well – she was also very petite, but she just had enormous, natural breasts and she hated them. When she had them reduced, she went WAY down, to like a B/C cup. I always wonder if there's a chance that your breasts will still grow even after the surgery, especially if you get it done so young? My breast size increased in my late teens and early 20s, I'm just saying. Ariel might not even be done growing. But good for her for knowing her body and for doing what she wanted for herself. I just think there's a chance she could possibly need another surgery in early 20s, you know?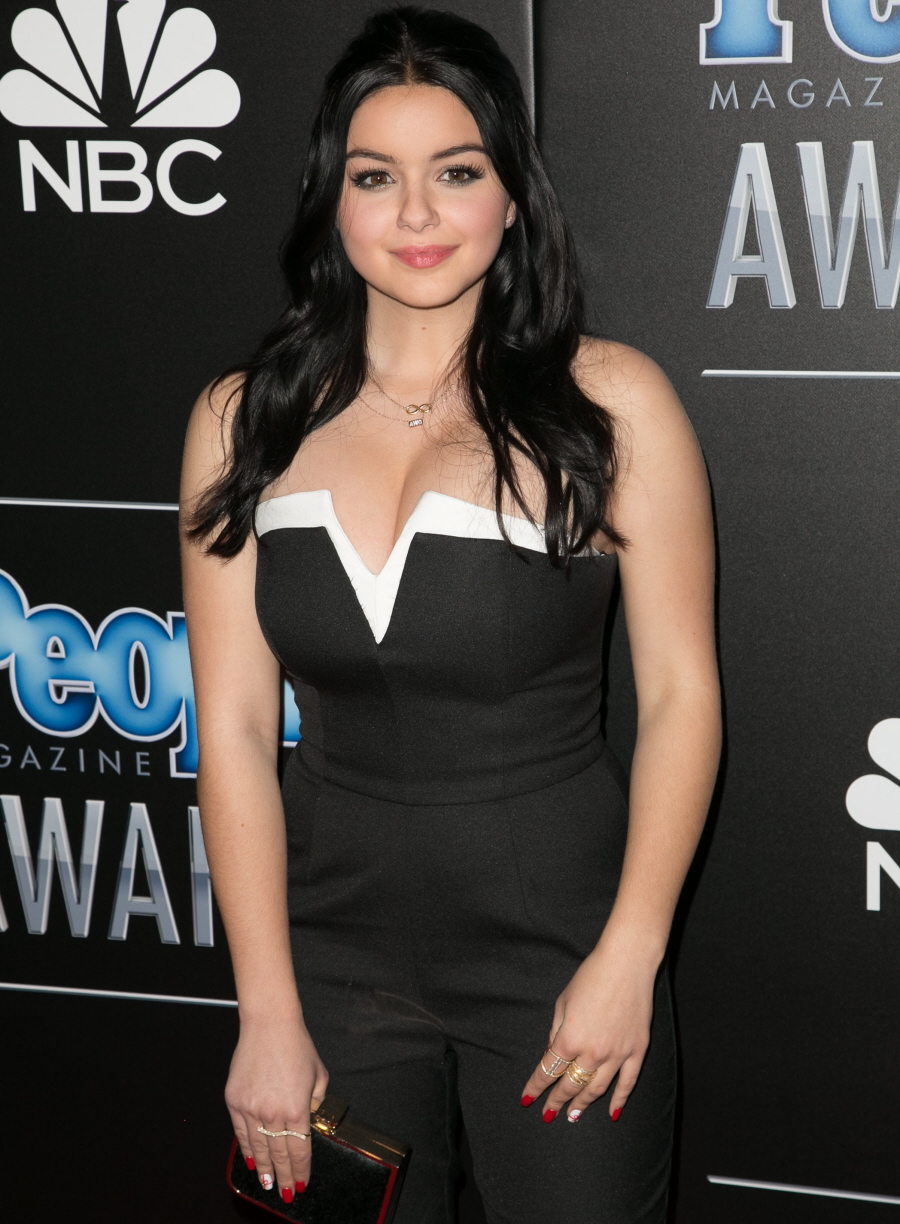 Photos courtesy of WENN.