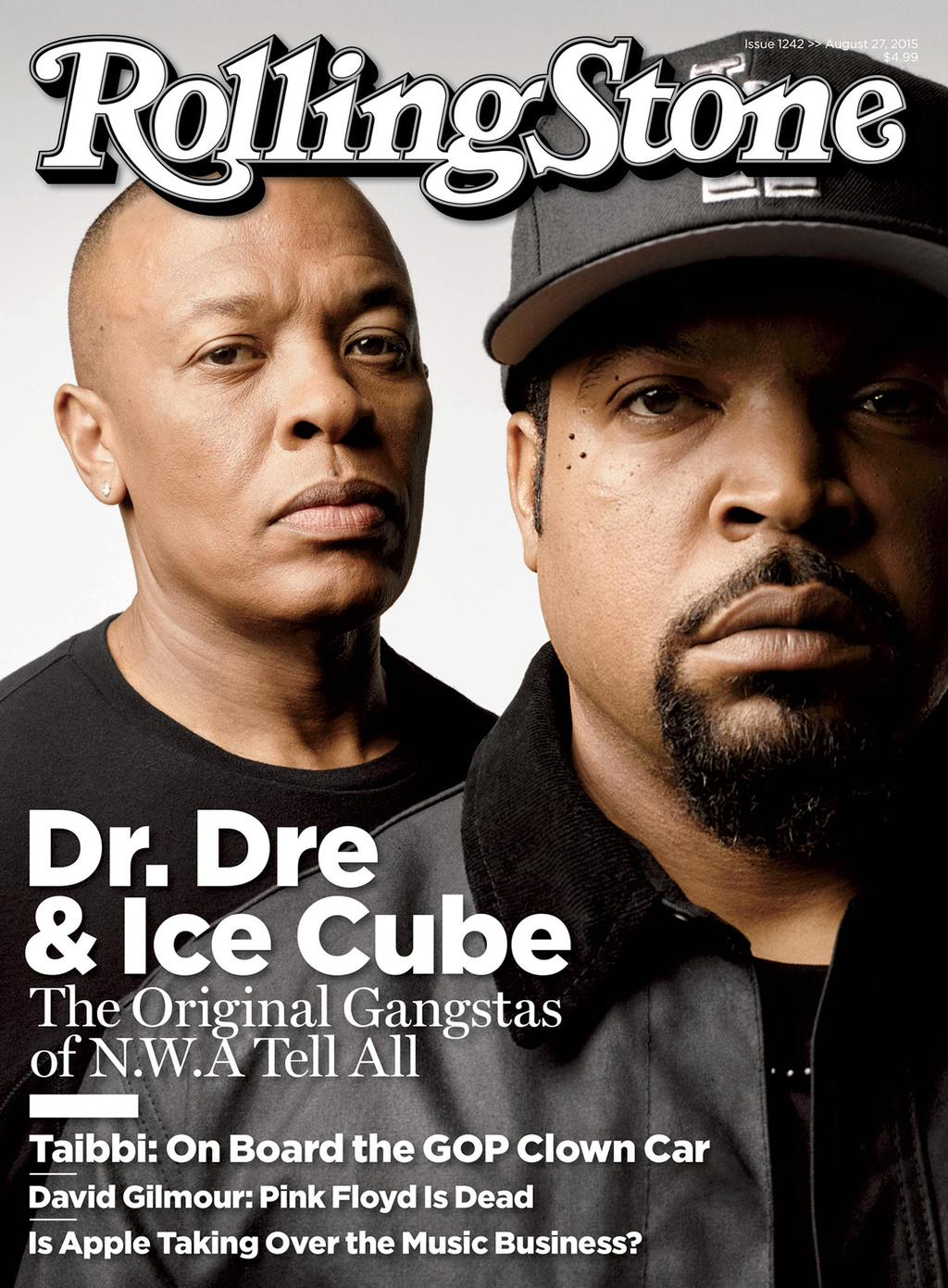 You guys know that I'm an Old Fart, right? This is how old I am: I can remember when MTV actually played music videos, and I can remember how startling it was to see some of those music videos and hear some of that music for the first time. I still remember seeing Nirvana's "Smells Like Teen Spirit" video for the first time and knowing that something had fundamentally changed in music. And I remember seeing NWA's "Straight Out of Compton" and having my mind blown that these young men existed, they were not apologizing for existing, and they were actually angry and justifiably so. In the years that followed, of course I was more into grunge than rap, although I still appreciate the fact that NWA dared to be angry, dared to rap about politics and socioeconomics and justice and violence.
Now, all that being said, I think that era of rap music is also littered with violence, homophobia and misogyny, and those problems still exist in many forms in rap and hip-hop today (as well as other genres of music). While I probably won't see the NWA bio-pic – Straight Out of Compton – in theaters, I'm interested in hearing from reviewers as to how much of the political stuff gets glossed over, and how much of the violence gets glossed over. To promote the film, Dr. Dre and Ice Cube cover the new issue of Rolling Stone, and RS has already released some, um, interesting excerpts. Highlights:
Ice Cube on political context: "You had to see why we did the music. You know, not just 'we were young, angry n-ggas out of South Central,' but why did we make those kind of records? We were living in the middle of dope dealing, gangbanging, police brutality, f–king Reaganomics, and there was nowhere to escape."

Dr. Dre on his 1991 assault on Dee Barnes, as well as charges that he abused Michel'le, his girlfriend in the 1990s: "I made some f–king horrible mistakes in my life. I was young, f–king stupid. I would say all the allegations aren't true – some of them are. Those are some of the things that I would like to take back. It was really f–ked up. But I paid for those mistakes, and there's no way in hell that I will ever make another mistake like that again."

Ice Cube on NWA's treatment of women: "If you're a bitch, you're probably not going to like us. If you're a ho, you probably don't like us. If you're not a ho or a bitch, don't be jumping to the defense of these despicable females. Just like I shouldn't be jumping to the defense of no punks or no cowards or no slimy son of a bitches that's men. I never understood why an upstanding lady would even think we're talking about her."

Why Dr. Dre seems distant in general: "I have social anxiety. I don't like being in the spotlight, so I made a f–king weird career choice. That's the reason for my mystique and why I'm so secluded and why everybody knows nothing about me. I think it added to the character in the movie because people get a chance to see behind the curtain."
I came into this interview expecting to like Ice Cube more and I came out of it thinking that Dre sounds like a matured and introspective artist and Cube sounds like a jackass. I guess for Cube, there are only three categories of women: bitches, hoes and respectable women. I guess I'm going back and forth on it – is Dre simply playing the media game better by sounding chastised and humbled by his actions when he was a kid? Should we simply appreciate that Ice Cube isn't playing the game? I don't know. But Cube's quote about women bugged me.
Here's the trailer: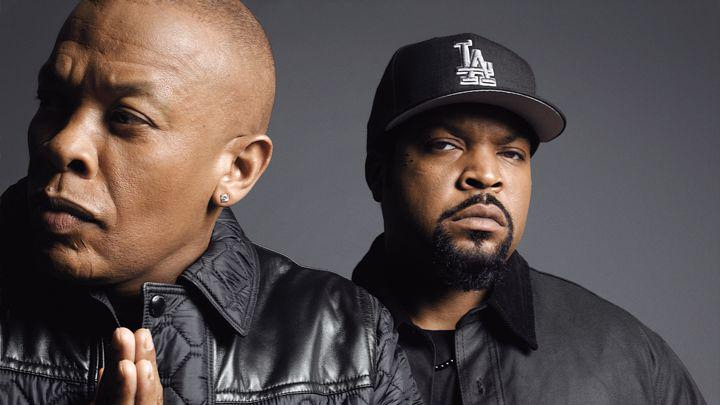 Photos courtesy of Rolling Stone.