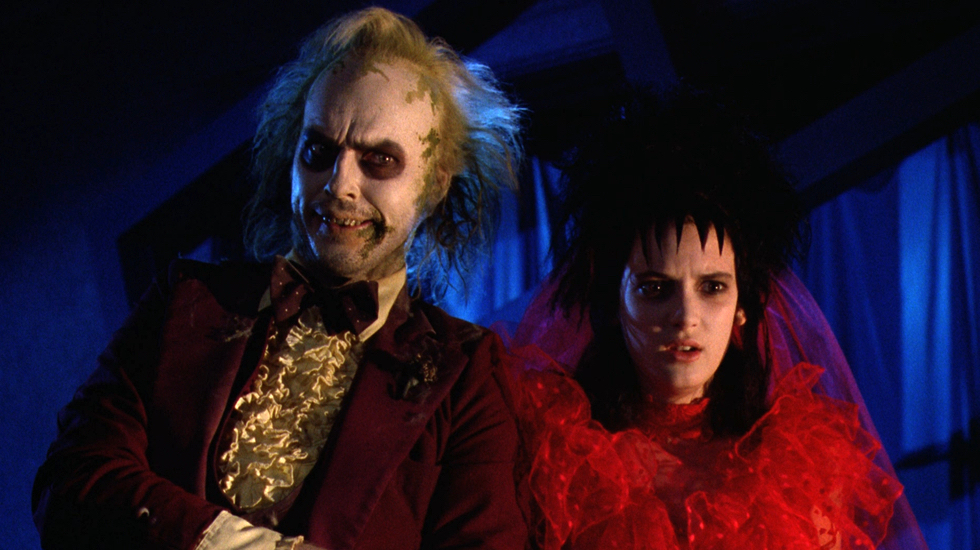 Winona Ryder made a bunch of 1980s children very happy by dropping some news about a Beetlejuice return. She's promoting her role in Experimenter, which is about the Milgrim Experiment. The cast listing confuses me because the role of young William Shatner is being played by … Kellan Lutz. (Kellan Lutz!)
Winona gave an interview to Seth Myers about how Beetlejuice 2 is coming. She doesn't give a firm date, but she said, "I think I can confirm it because Tim Burton did this interview — like it was very hush-hush top secret — and then he was doing press for Big Eyes and he said, 'Oh yeah, we're doing it and Winona's gonna be in it.'" Winona also revealed that TSA agents make her say "Beetlejuice" three times before passing through security, but "It's obviously better than getting strip-searched or tasered." Here's the Seth Meyers clip:
I like that Winona has never spoken poorly of any of her past film projects. Some actors dump all over their early career entries, but Winona's always been proud of her acting origins. She even recites Heathers lines when the movie comes on tv! Tim Burton also loves his earlier work. He did speak with MTV news about how he can't wait to do Beetlejuice 2, but it's a matter of scheduling. When asked if Winona was coming back, Burton said, "Oh yeah, yeah yeah yeah. Oh yeah, oh yeah. Yeah yeah, oh yeah." He also insisted that a sequel would star Michael Keaton too. This was around the same time Burton said Keaton gave him "my most profoundly creative time." And Johnny Dept wept into a pile of scarves.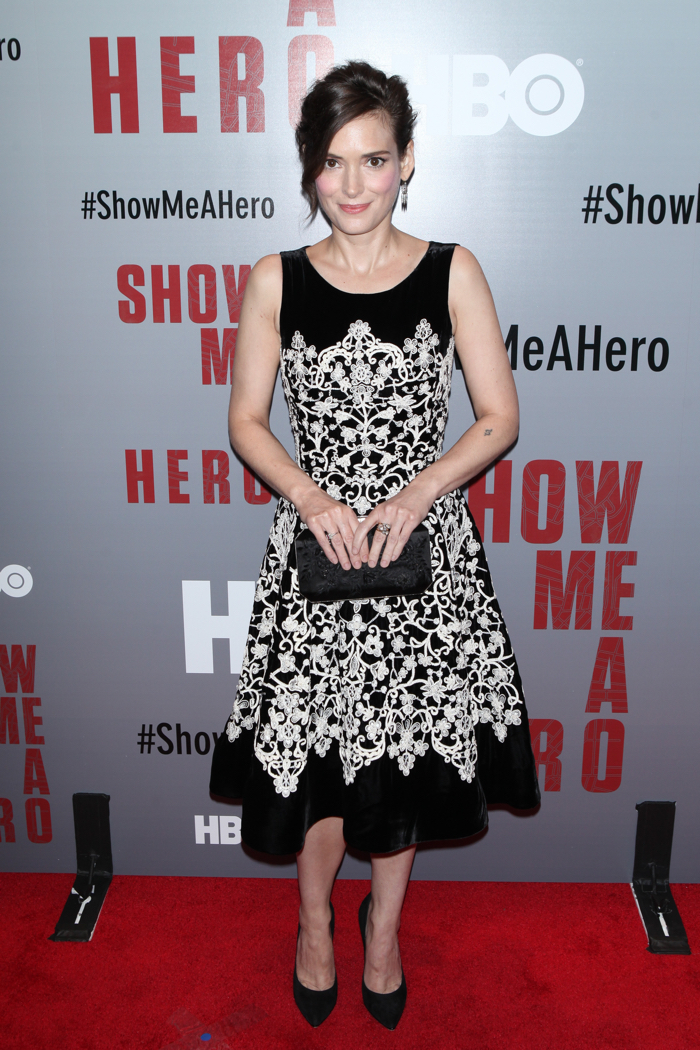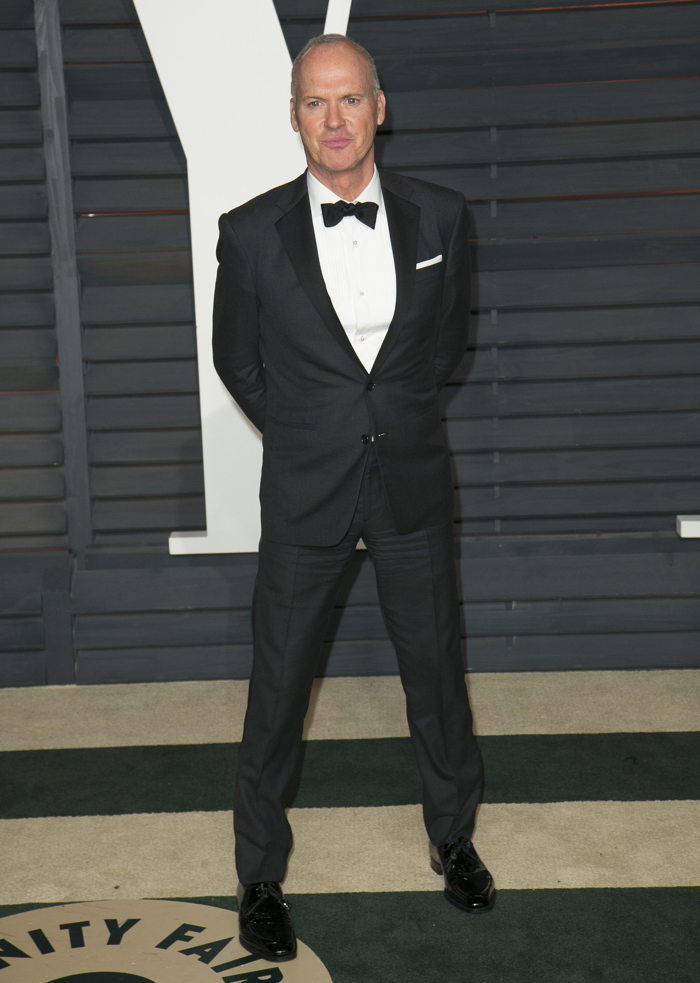 Movie still courtesy of Warner Bros., photos courtesy of WENN