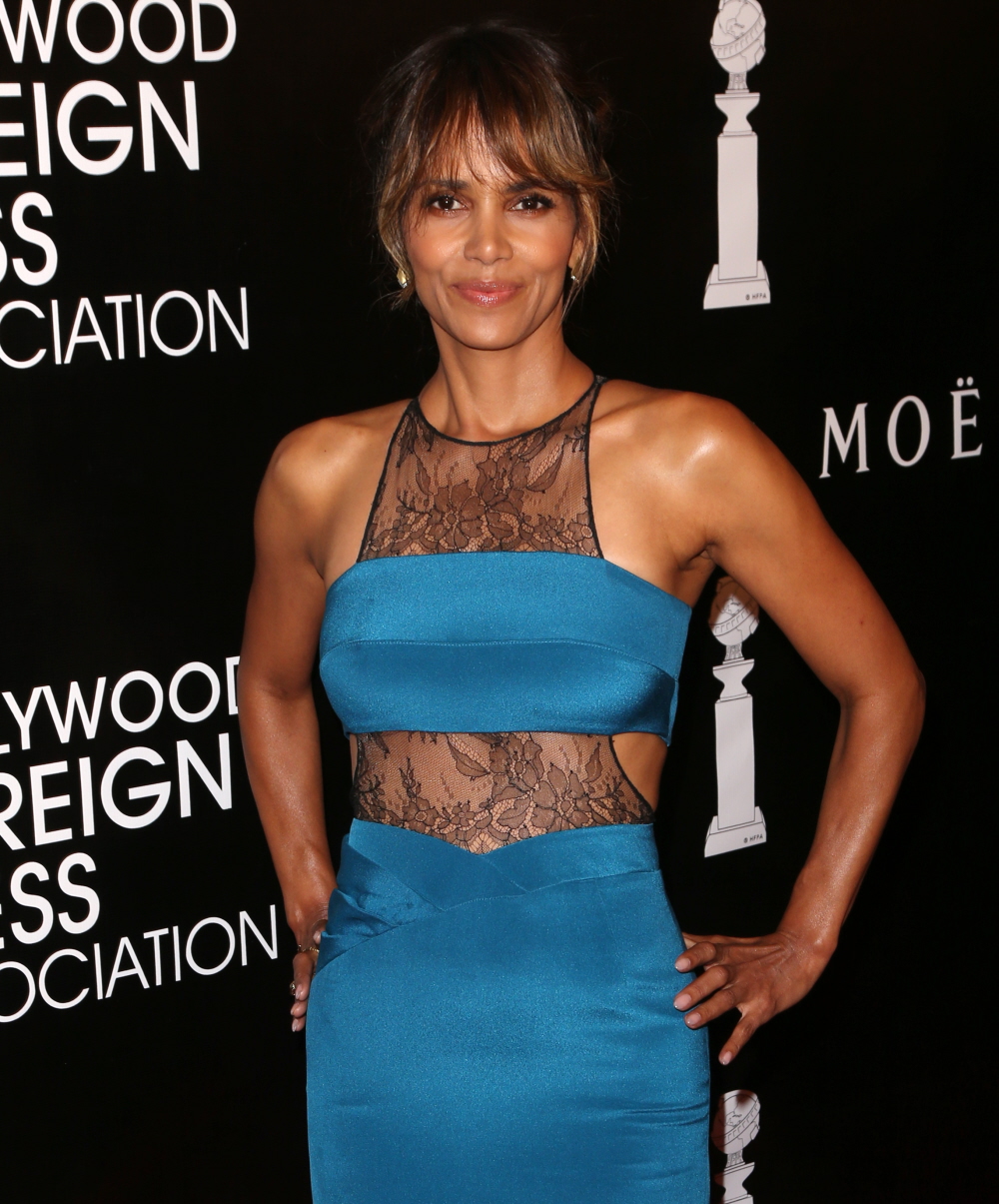 Here are some photos from last night's Hollywood Foreign Press Association's Grants Banquet, an annual event where celebrities come out to celebrate the HFPA, and hopefully shill for some potential Golden Globes nominations. One of the biggest names there last night was Halle Berry, in this cheap-looking Noam Hanoch dress. Notice anything weird about Halle? While I'm loathe to declare Ring Watch on any celebrity (Ring Watch is useless), in Halle's case, it's getting to be very interesting. She's not wearing ANY kind of ring on her left hand.
Several weeks ago, the rumors of Halle's split with Olivier Martinez heated up once again. She kept stepping out without her rings, and honestly, it just seems like Olivier and Halle spend zero time together. They both seem over it and it also seems like whenever the inevitable divorce battle happens, it will be a HUGE mess. Still, Halle attempted to do some damage control – TMZ reported more than a week ago that Halle had simply lost her (fug) emerald engagement ring and never replaced it, but she's totally still with Olivier, you guys, and she's still wearing her wedding band. And now she shows up at an HFPA event without wearing her wedding band. Yeah.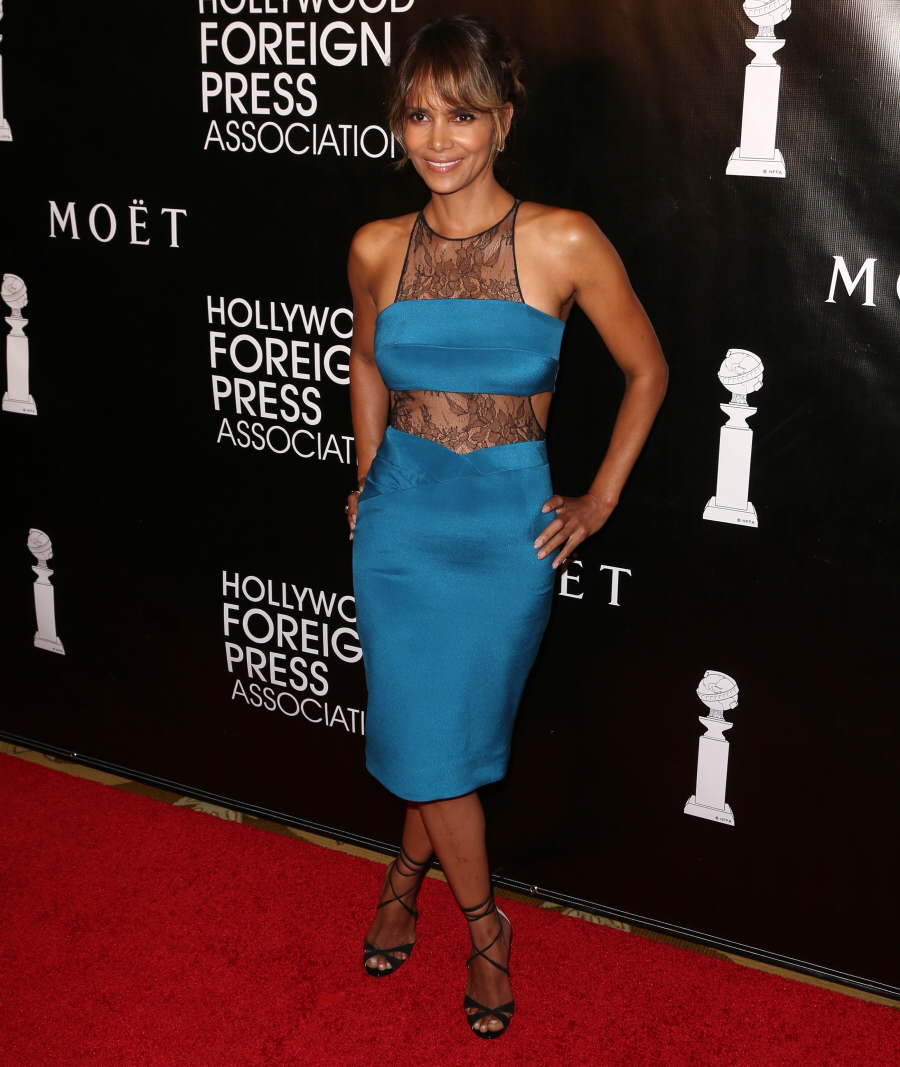 More photos… Elizabeth Banks in Roksanda. Very pretty.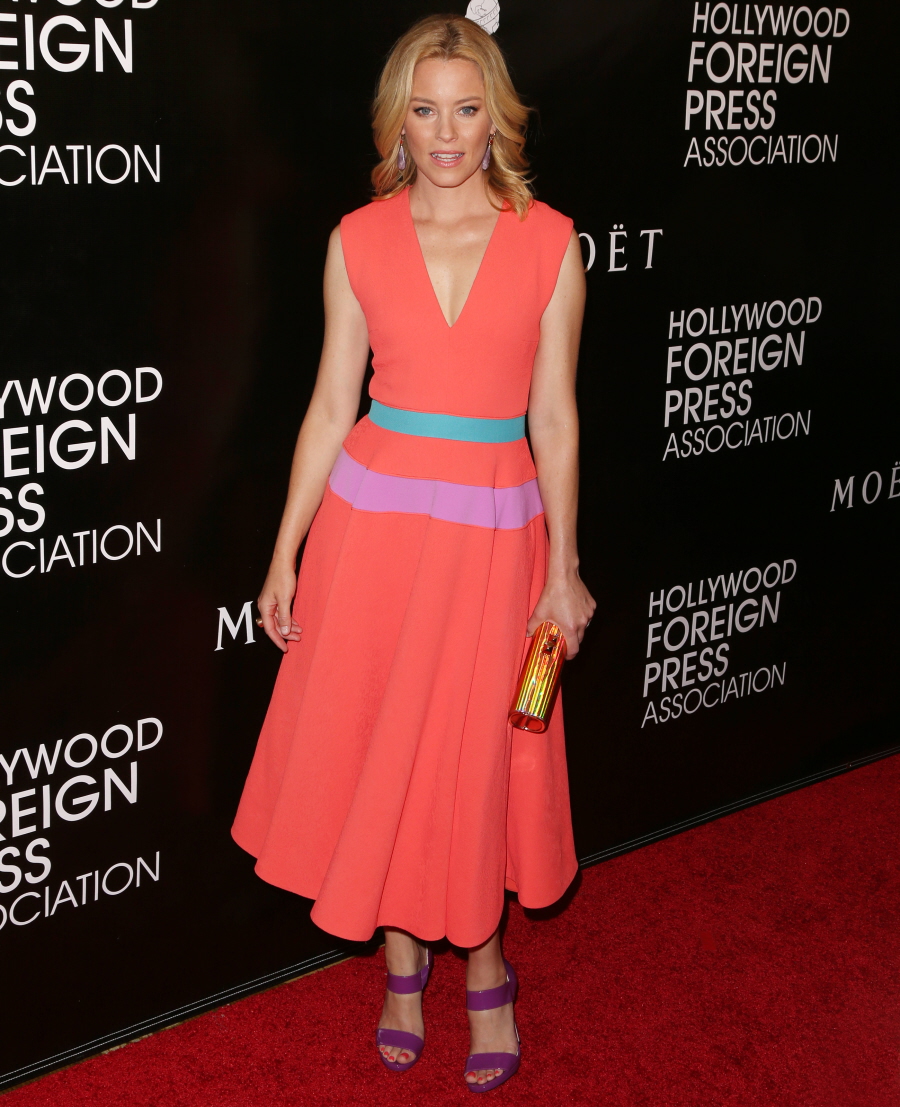 Dakota Johnson in Dior – she looks really nice here. It's good to see her at these kinds of events too. I'd still like to see her edit the bangs somehow.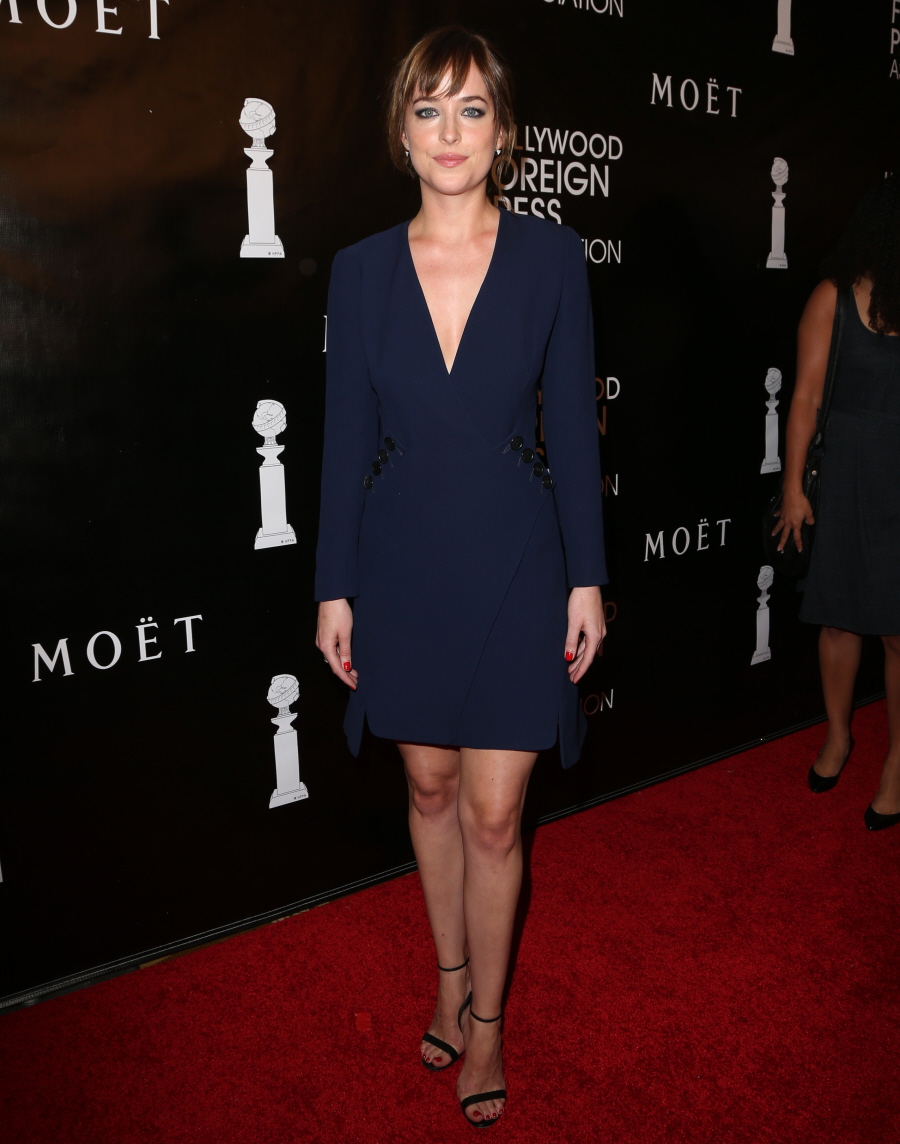 Here are some additional photos of some of the dudes from the event. Other people in attendance: John Boyega, Joe Manganiello, Jon Hamm, Andrew Garfield.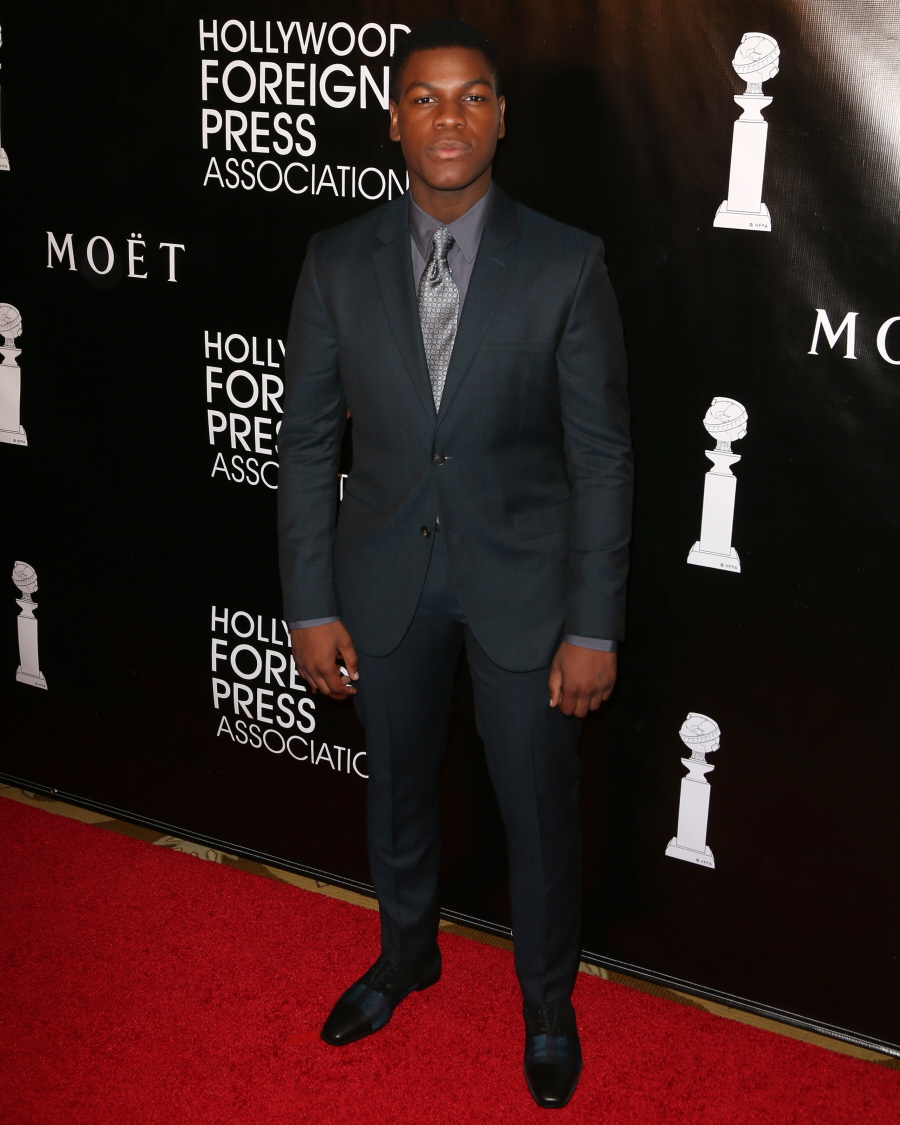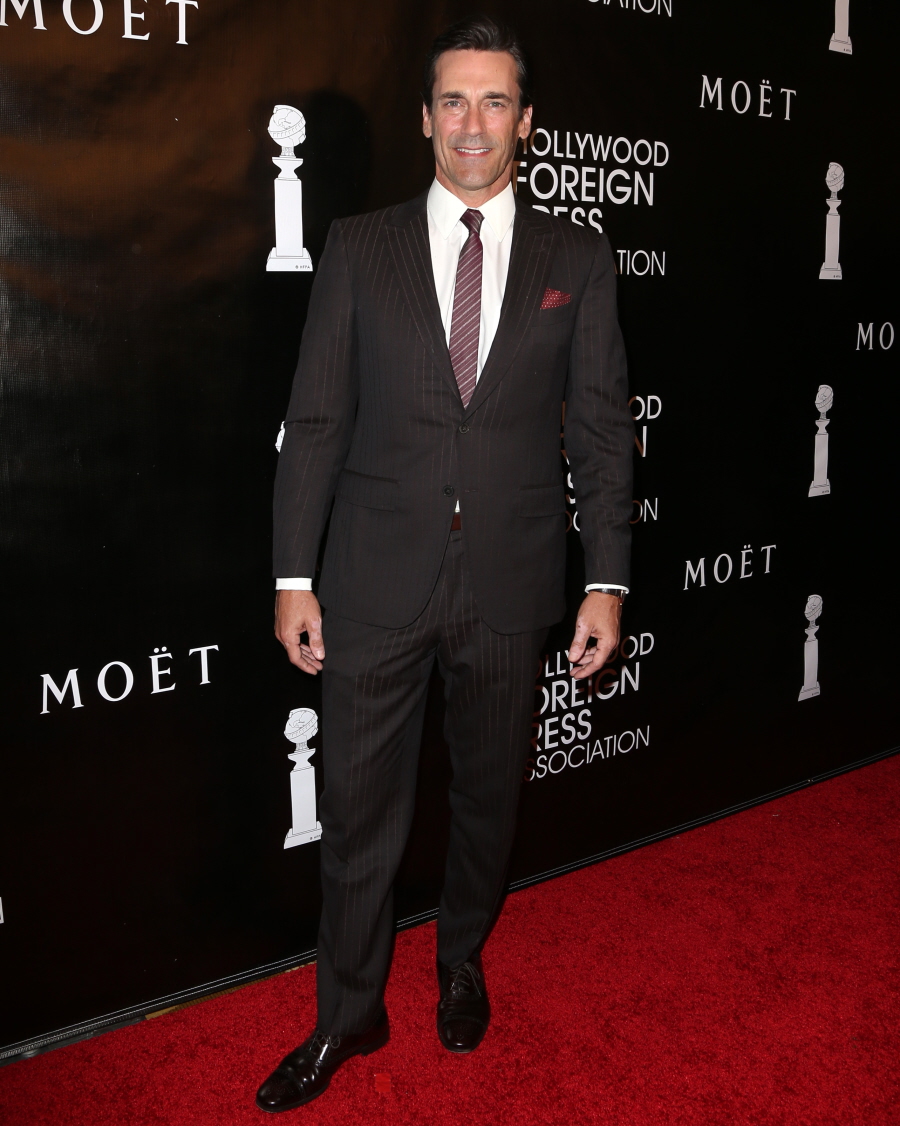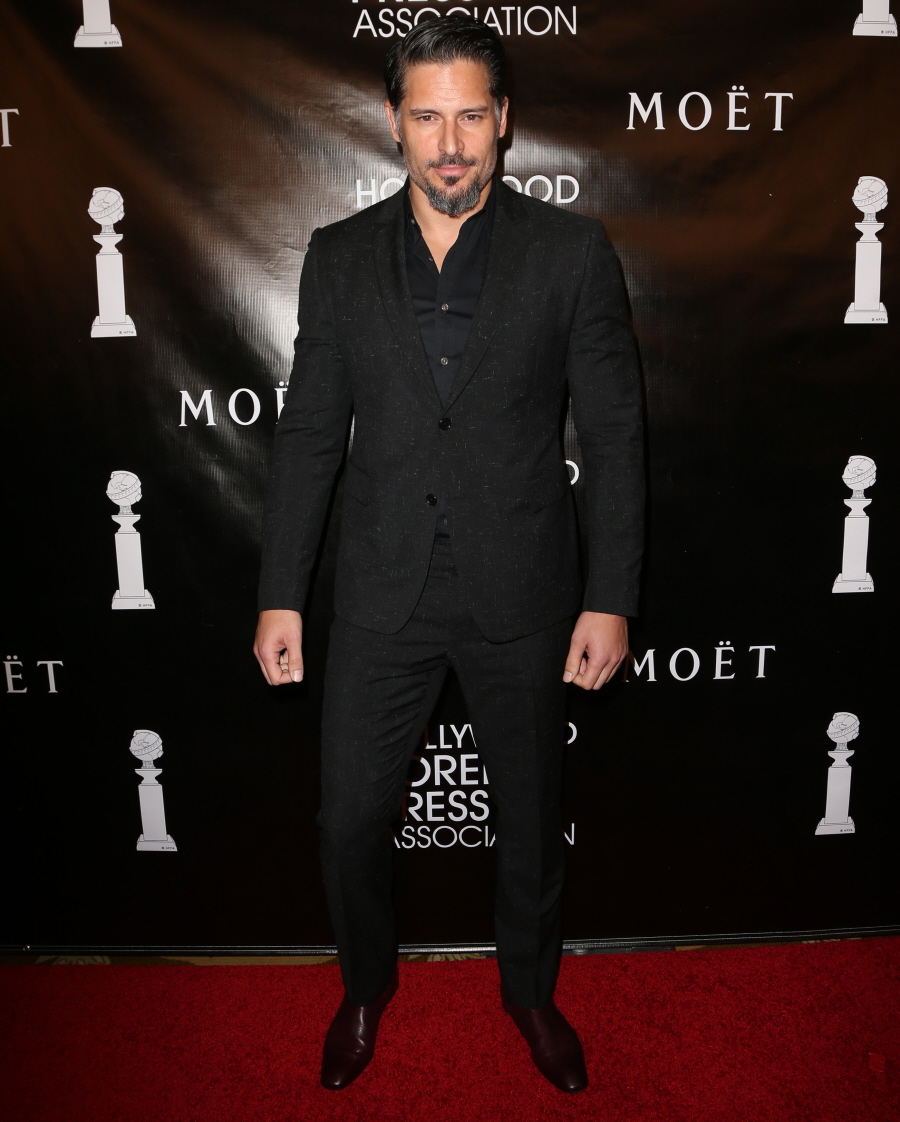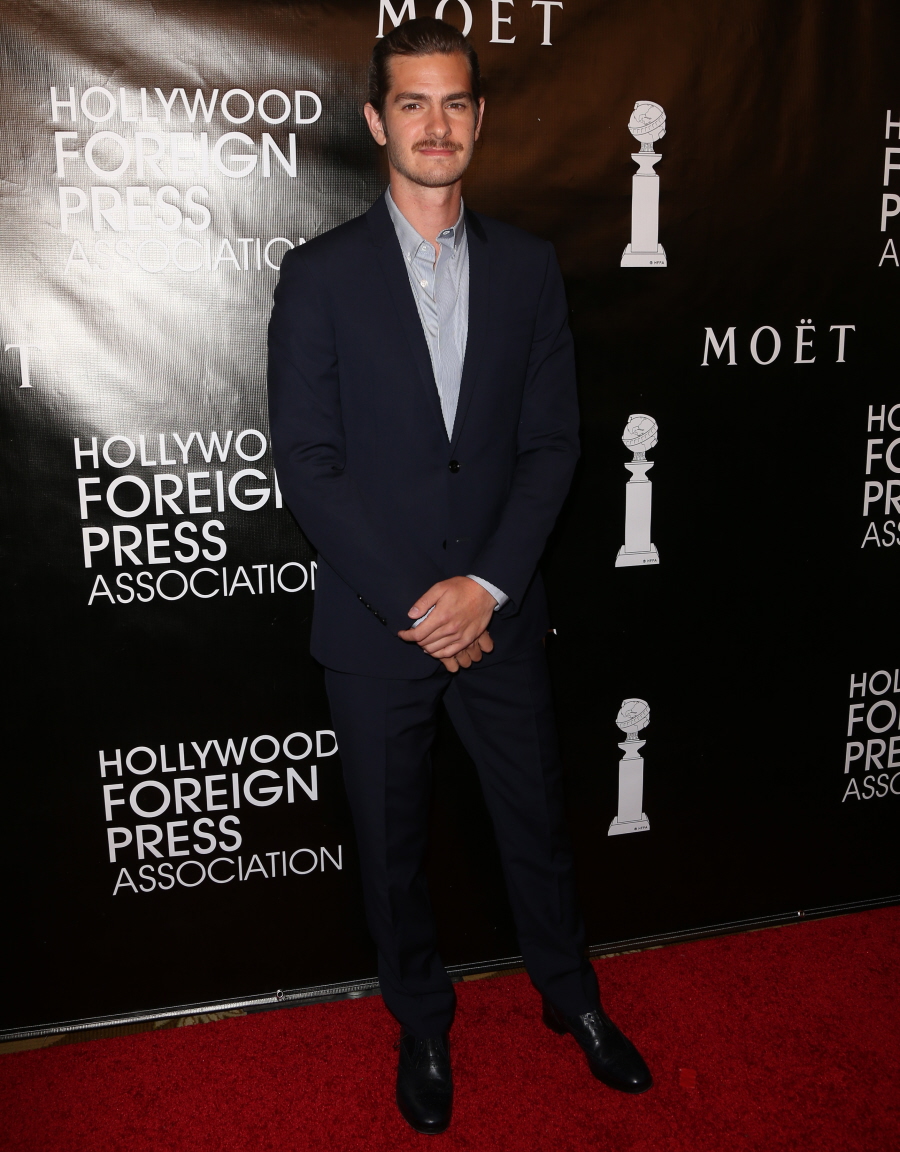 Photos courtesy of WENN.